Tues. Sept 21, 2021: clear skies, wind SE 5MPH, 71F; sunset time 6:43PM
Out on Crow Patrol with first stop along Island Street with small numbers of Fish Crows based on vocalizations. After watching a 15-20 Crows fly over the Merrimack River, next stop was by the NXStage building with a over 75 Fish Crows on the ground and on rooftop edges.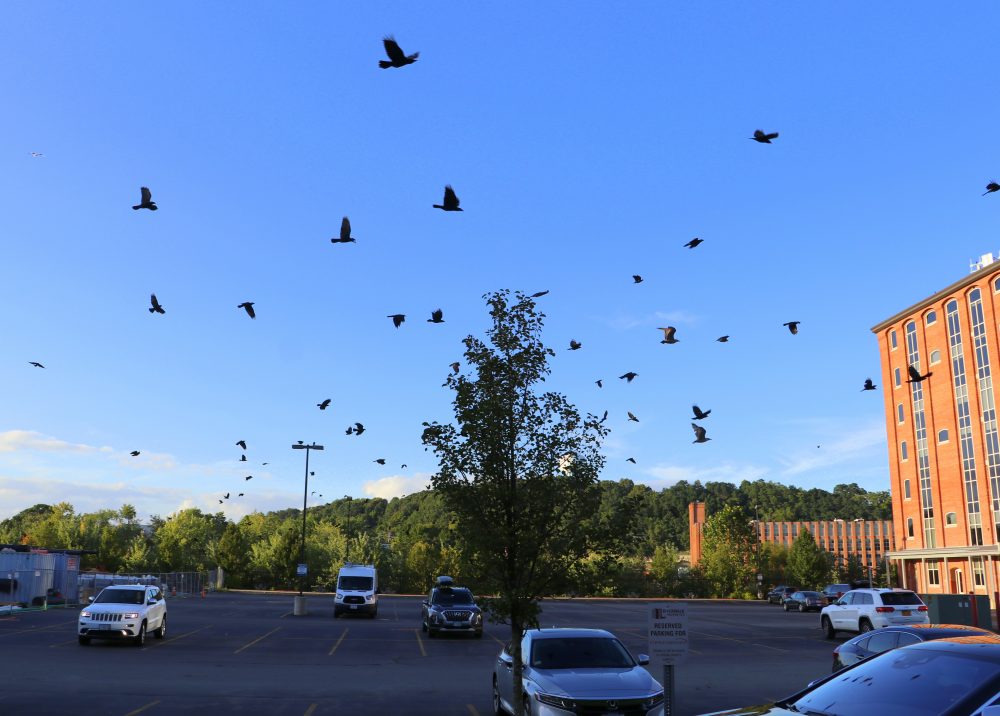 Minutes later, noticed over 150 Crows in flight, over the Merrimack River, and moving upriver.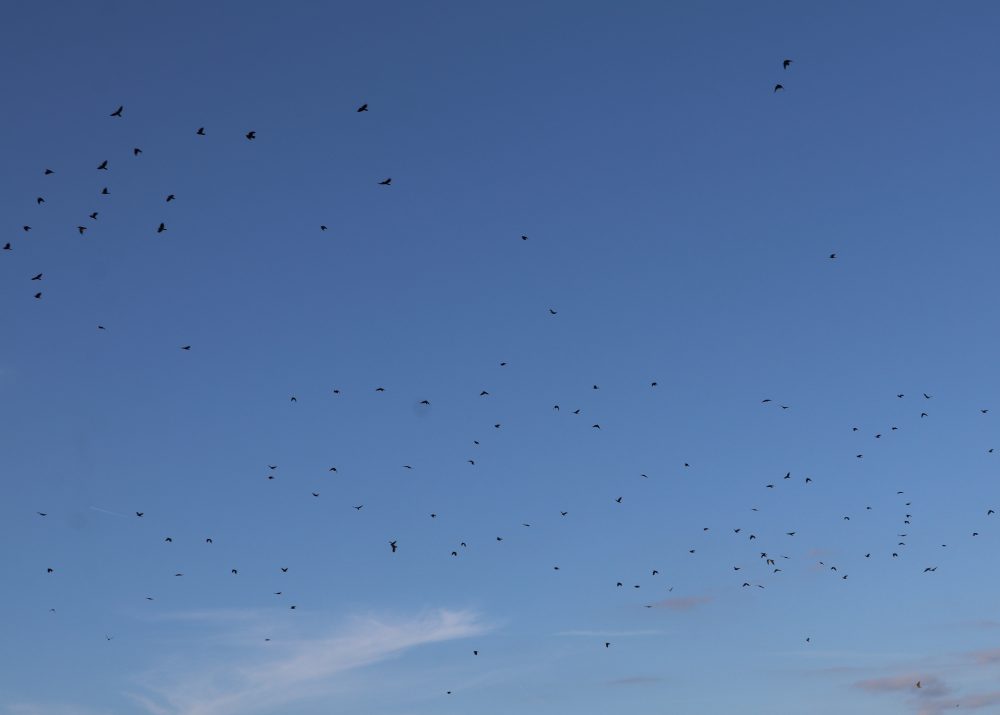 Next stop was along Merrimack Street, west of the Casey Bridge. Discovered over 100 Fish Crows behind the Helfrich Brothers facility, mulling around on the ground, on equipment in the yard, and digging through sealed garbage bags. When the train approached, they scattered momentarily in flight.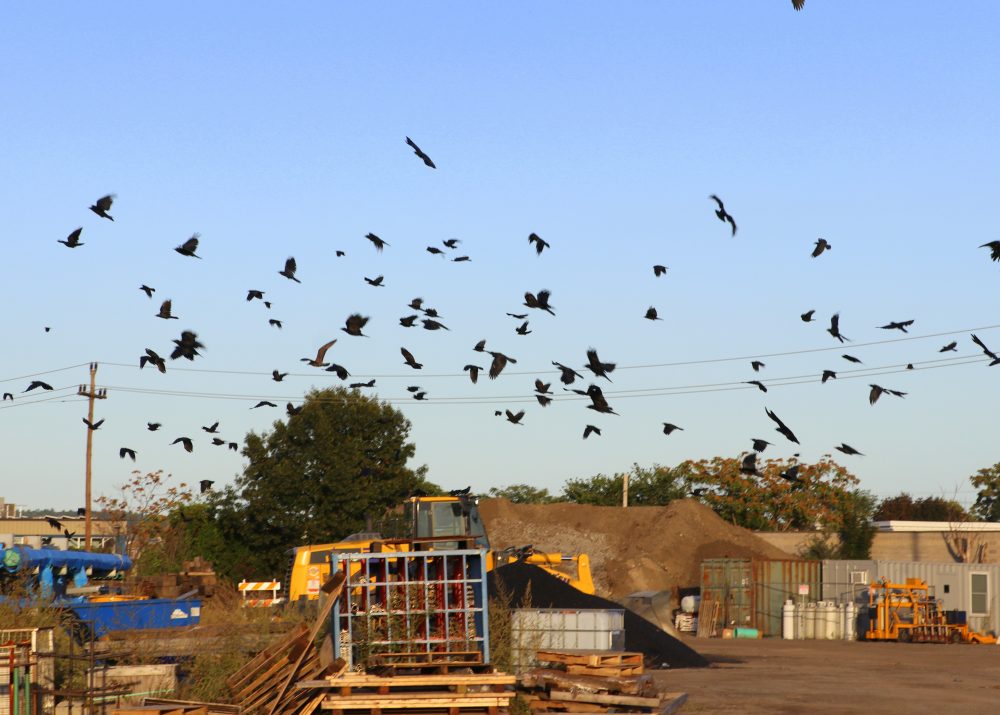 A few minutes later they were seen back  mulling around on the ground, vocalizing and moving around. Great fun!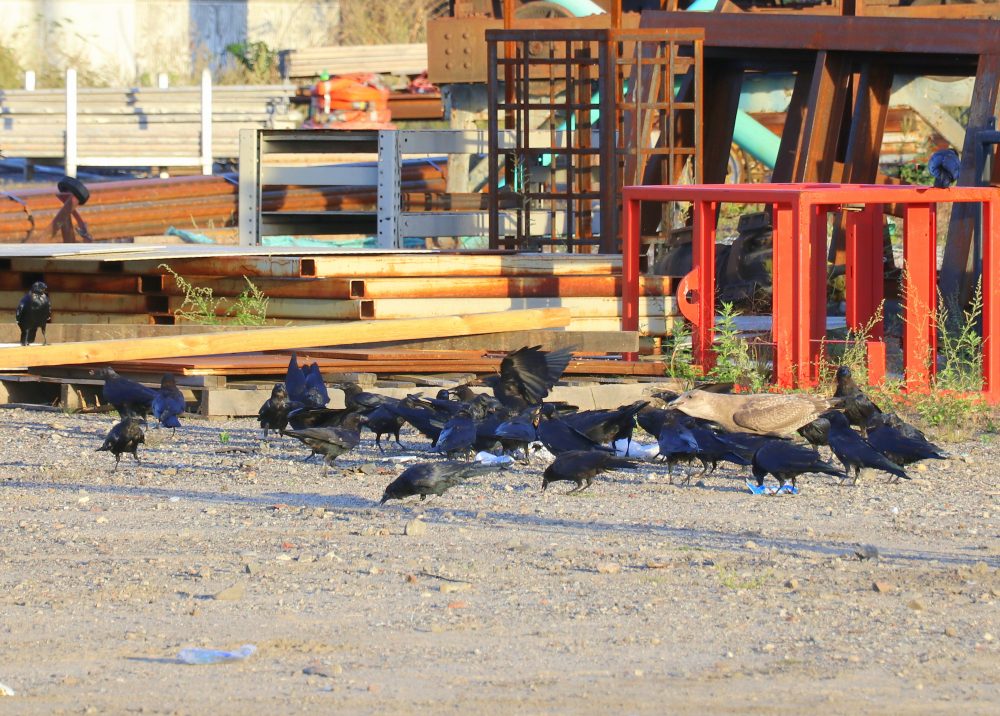 Check out the newly launched Crow Patrol Podcast: wintercrowroost.com/podcast/
Photo gear used for this outing:
Canon EOS 80D with Canon EF-S 18-135mm f/3.5-5.6 IS 
Canon EOS 80D with Canon EF-S 18-135mm f/3.5-5.6 IS (Infrared)
Canon 1DX MK II with Canon EF Telephoto Zoom 100-400mm f/4.5-5.6L IS II USM
ATN BinoX 4K Smart HD Binoculars with photo/video
SiOnyx Aurora Pro Digital Color Night Vision Optics
Follow us on Instagram: wintercrowroost
Follow us on YouTube: birdsoftheair1
Blog post and photos by Craig Gibson, 2021 Crow Patrol, Lawrence, MA