Conditions: clear skies, wind W at 7MPH, temp at 80F; sunset time 7:20PM
Out on Crow Patrol with initial observations from south end of Casey Bridge along Merrimack Street by Helfrich Brothers. Crows were streaming in and landing on the ground, rooftops, and along utility wires on south side of Merrimack Street. Below is an image of the Crows mulling around on the ground, with most of them being American Crows based on vocalizations.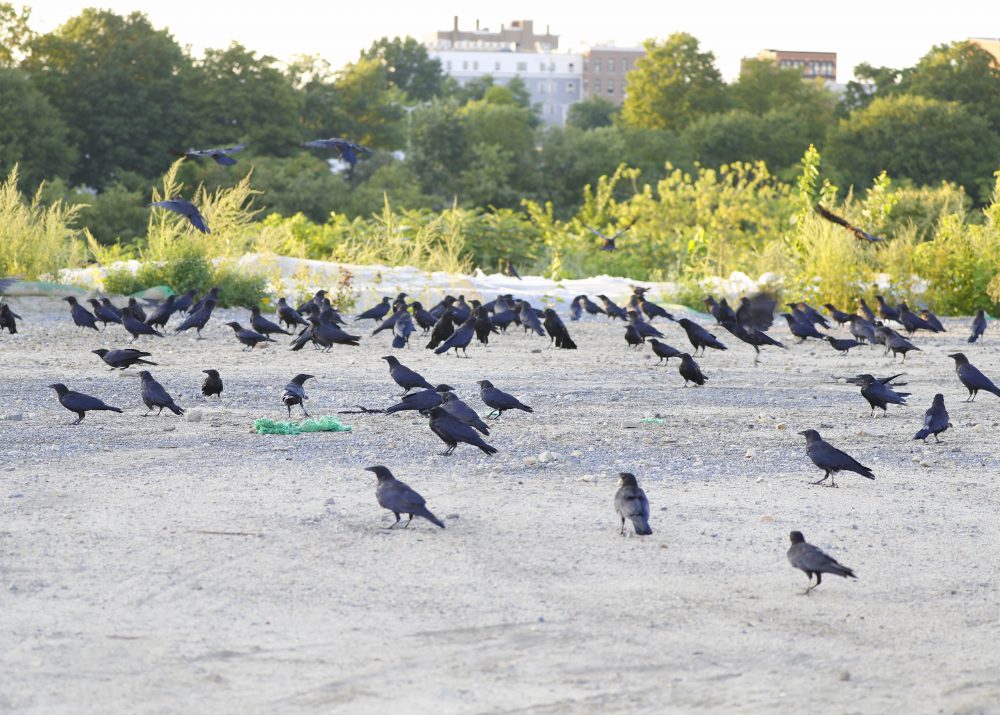 On the south side of Merrimack Street, Fish Crows lined the utility wires from the corner of Parker Street down past the Helfrich Brothers building for a rough distance of over 250 yards. The image below shows almost 60 Fish Crows on wires and rooftop area.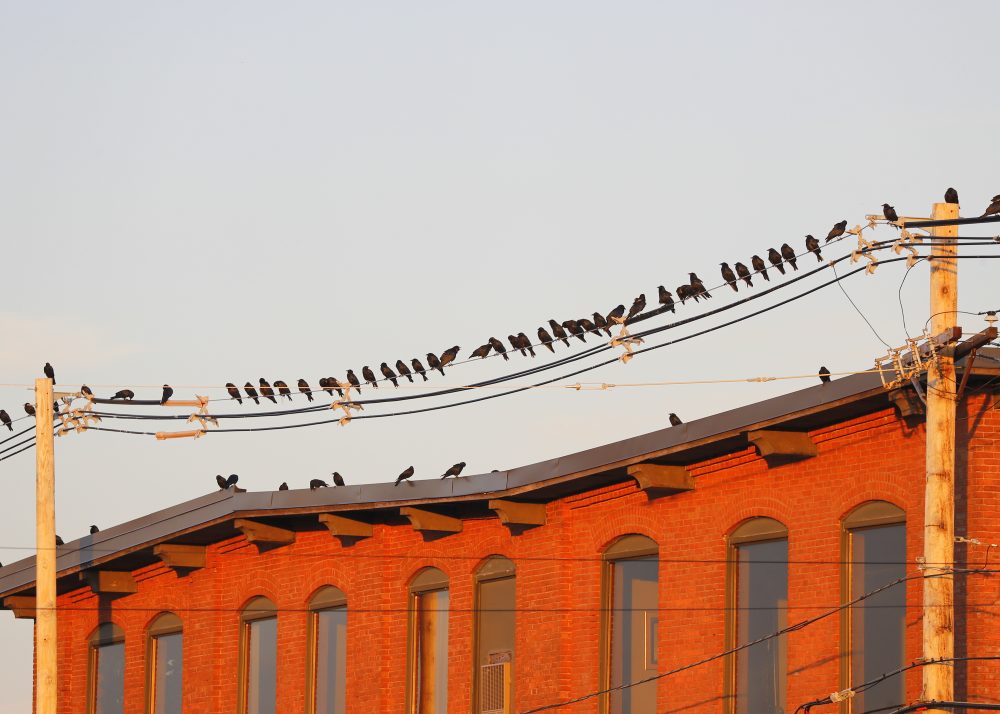 Just before sunset, moved over to the Duck Bridge and watched Crows slowly enter the trees in the roost area. This group of Crows were from a staging area just west of the New Balance building. They flew in low just over the tops of the trees and did so very much in stealth mode.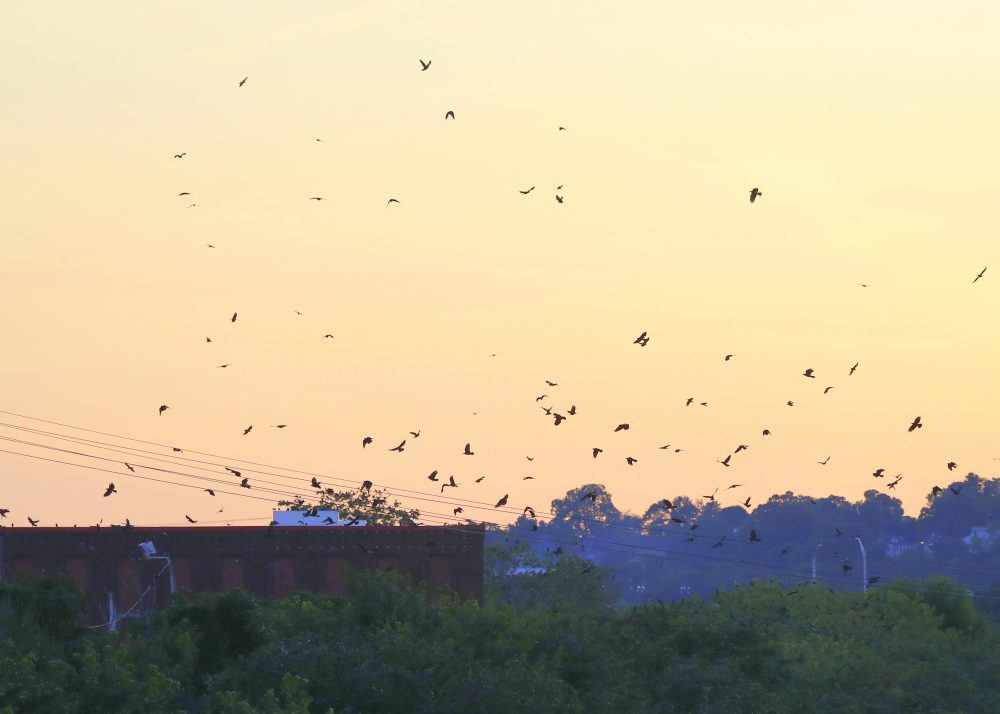 While standing on the Duck Bridge, and very unexpected, more Crows came streaming in towards overnight roost area from downriver. This flight stream took place from 15 to 25 minutes after sunset time and included over 400 Crows.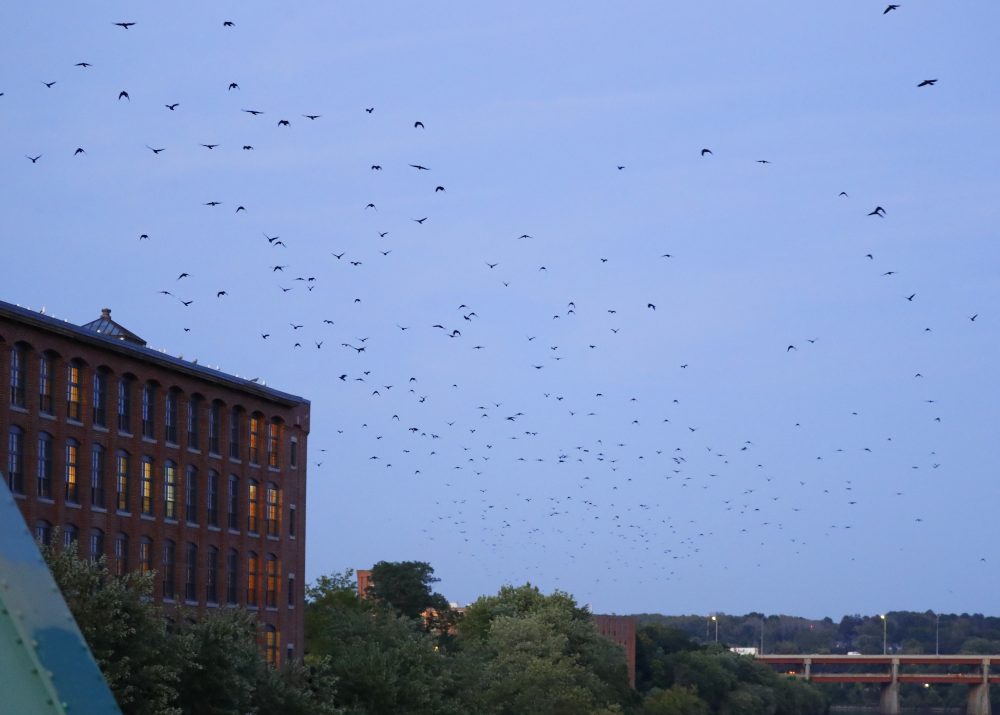 This last image shows the Crows jostling around within the general roost area with continued vocalizations. It was quite a show as the numbers are slowly starting to build!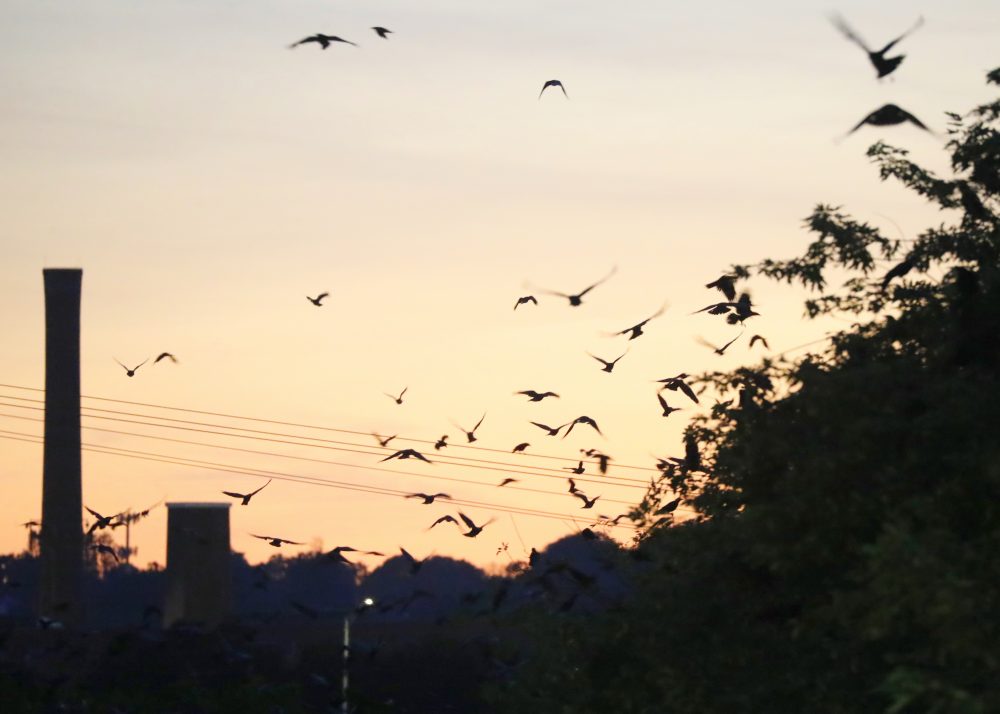 Check out the newly launched Crow Patrol Podcast: wintercrowroost.com/podcast/
Photo gear used for this outing:
Canon EOS 80D with Canon EF-S 18-135mm f/3.5-5.6 IS 
Canon 1DX MK II with Canon EF Telephoto Zoom 100-400mm f/4.5-5.6L IS II USM
ATN BinoX 4K 4-16x Day and Night Smart HD Binoculars with photo/video
Follow us on Instagram: wintercrowroost
Follow us on YouTube: birdsoftheair1
Blog post and photos by Craig Gibson, 2021 Crow Patrol, Lawrence, MA