Time lapse video: Crows mulling around and feeding on cracked corn!
Clear skies, wind SW at 8MPH, 81F, sunset time 7:42PM
Out on Crow Patrol along South Canal Street and truck depot area with great staging action before Crows converged into overnight roost. Mostly American Crows with some Fish Crows. There were endless vocalizations during staging time. Crows gathered at rear of truck depot, and were mulling around on the ground.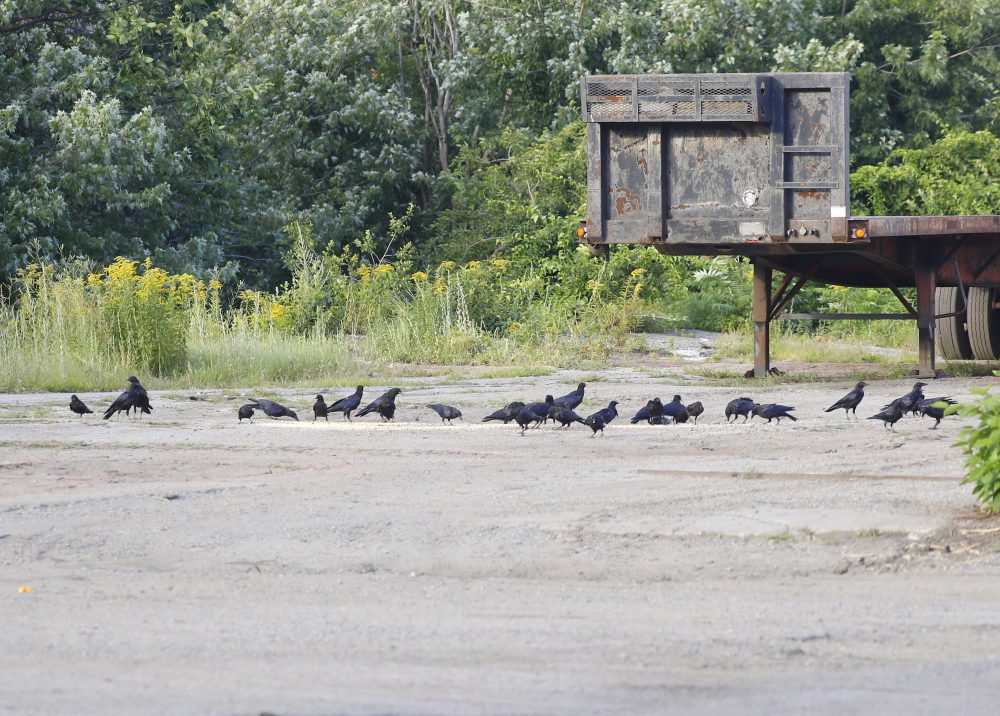 A few times the Crows were startled by a nearby juvenile Peregrine Falcon. It made many strafing flights by the the Crow staging area, and while doing so, the Crows quickly lifted up and off in flight. Other Crows flew into and perched in the trees along Merrimack River.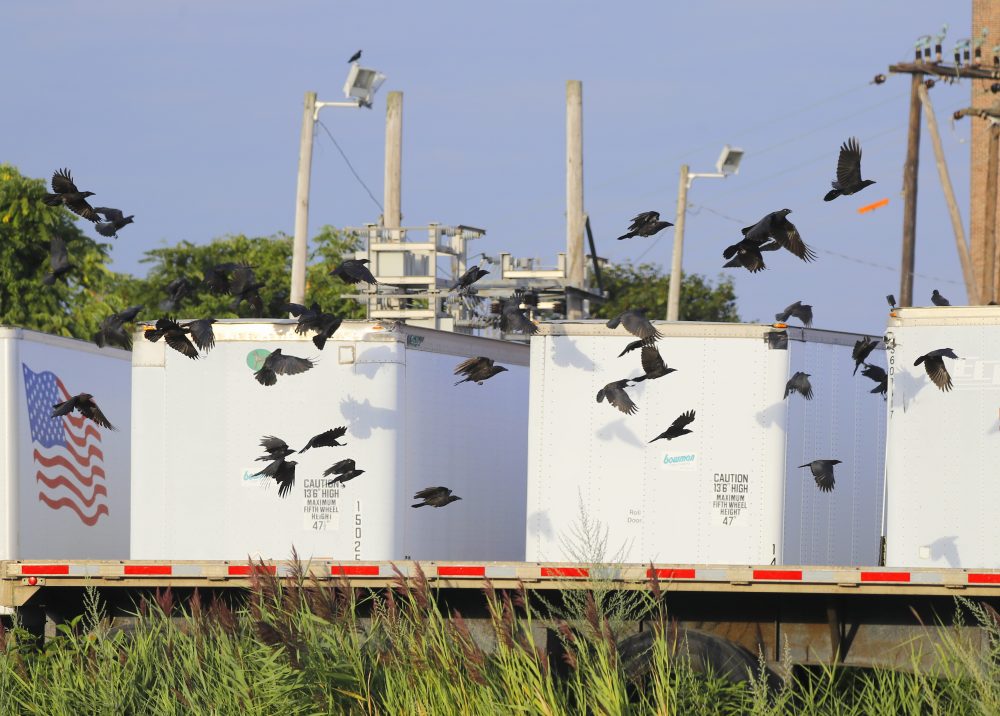 Overall the Crows were streaming in mostly from both the east and the west. Was able to check out another nearby staging area along Merrimack Street at the south end of the Casey Bridge with Crows on the ground, on roof tops, and perched along utility wires. This next image was taken well before sunset and shows another group of staging Crows on the ground to the west of the Casey Bridge.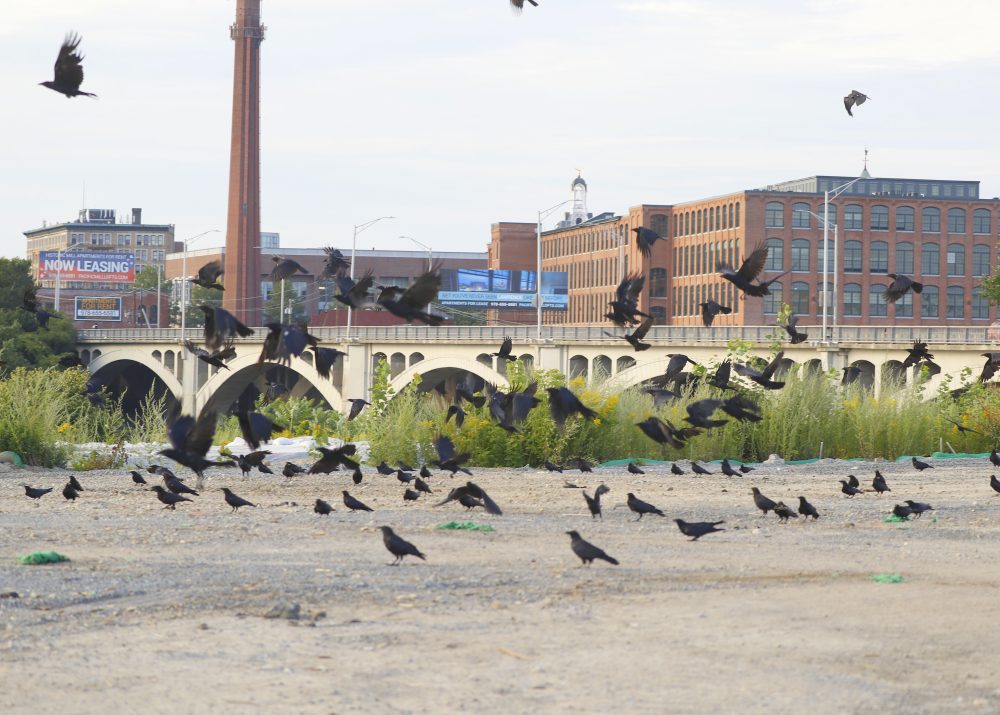 As part of the staging process, another group of Crows was nearby on utility wires and rooftops above the Helfrich Brothers Boiler Works red brick building along Merrimack Street.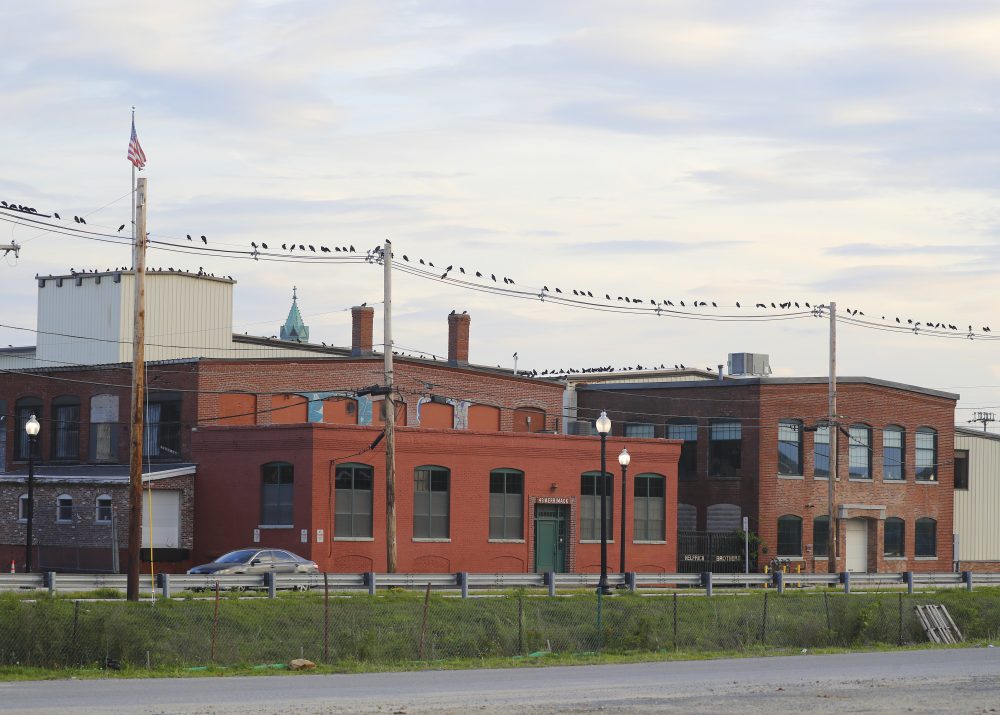 Finally, had a chance to move over to the Duck Bridge for views looking west as the Crows swirled in small incoming flight waves into the trees along the Merrimack River by the New Balance building. The Crows converged into the roost just before sunset time! Exciting show!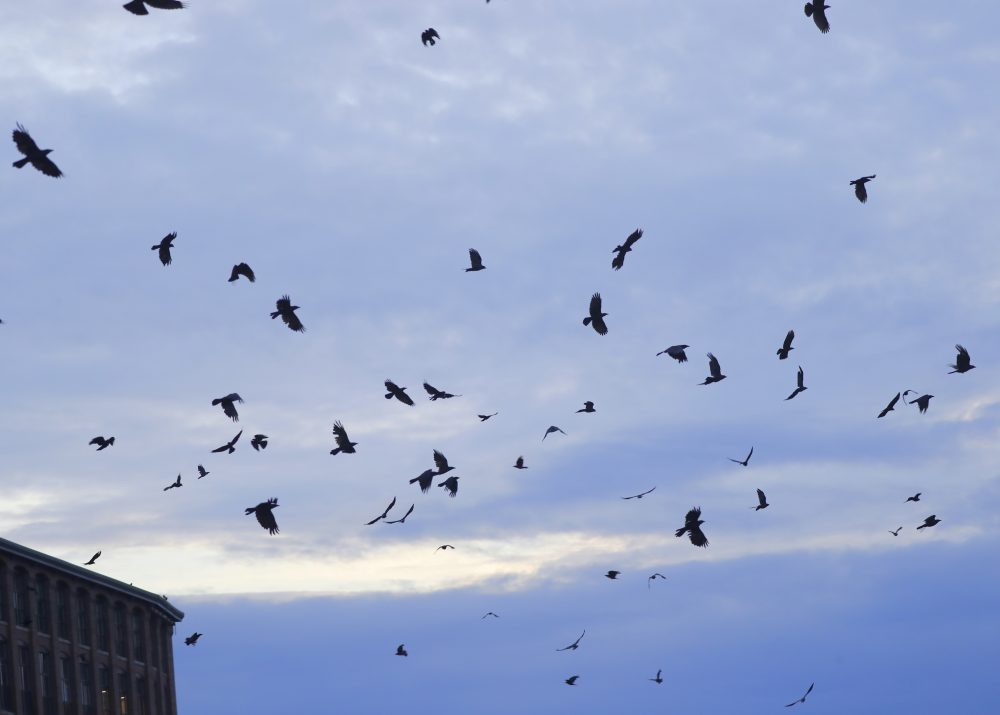 Check out the newly launched Crow Patrol Podcast: wintercrowroost.com/podcast/
Photo gear used for this outing:
Canon EOS 80D with Canon EF-S 18-135mm f/3.5-5.6 IS 
Canon 1DX MK II with Canon EF Telephoto Zoom 100-400mm f/4.5-5.6L IS II USM
ATN BinoX 4K 4-16x Day and Night Smart HD Binoculars with photo/video
Follow us on Instagram: wintercrowroost
Follow us on YouTube: birdsoftheair1
Blog post and photos by Craig Gibson, 2021 Crow Patrol, Lawrence, MA