This video shows Crows feeding on cracked corn
Conditions: clear skies, wind NW 3 MPH, temp at 89F: sunset time 7:30PM
Out on Crow Patrol with first stop by the truck depot located on South Canal Street. Crows started to arrive in small numbers around 5:45, with many landing on the ground and in nearby trees at rear of depot lot. Many were thirsty and made an effort to sip some the remaining rain water in a nearby puddle.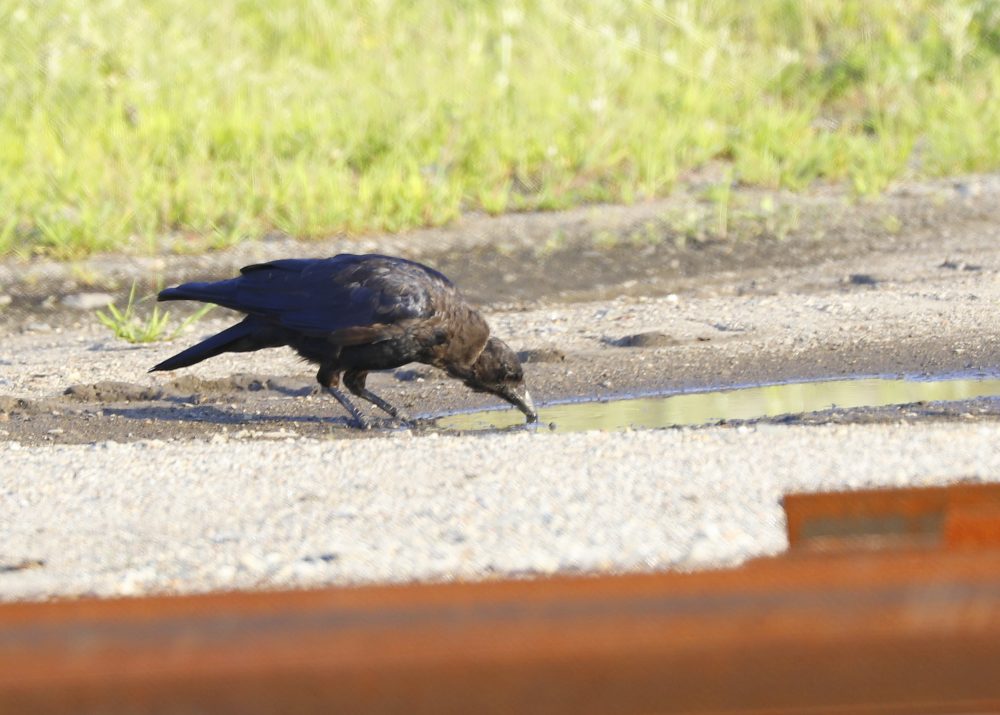 The first arrivals were mostly Fish Crows based on vocalizations. While standing on South Canal Street, many of the Fish Crows flew in and landed on nearby utility poles, crossbars and wires as well. The image below shows Fish Crows on a cross bar. All have their mouths wide open in response to the lingering heat!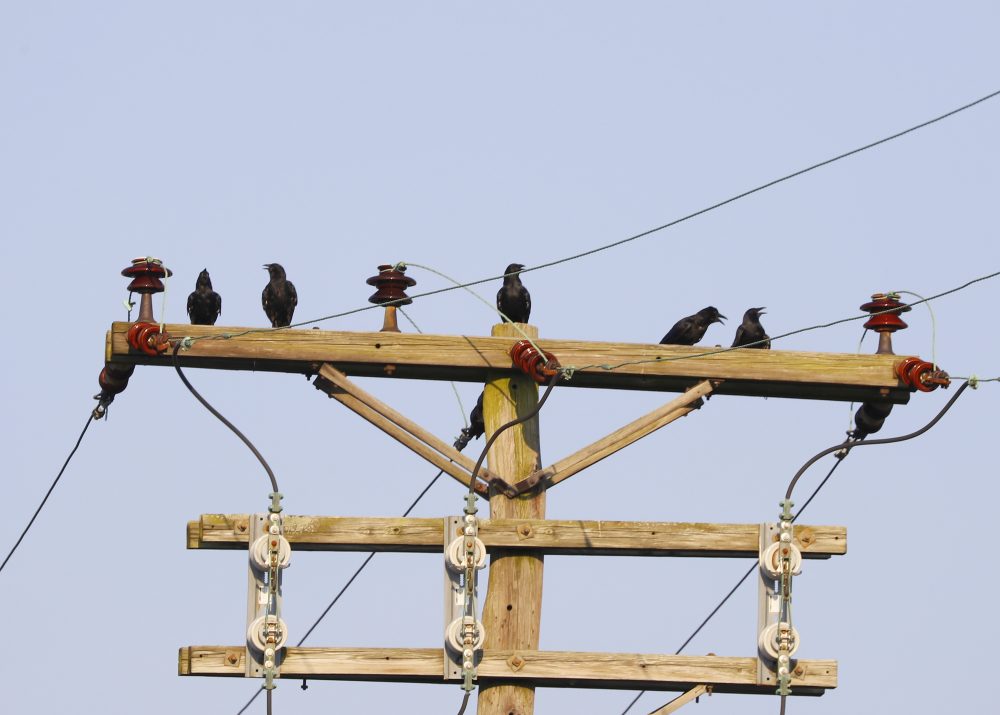 Moved over to the west side of Casey Bridge to watch Crows arriving in a staging area on the west side of the bridge at the south end. Crows were seen mulling around on the Crow and also perching in nearby tree along side the bridge. It was a very hot night!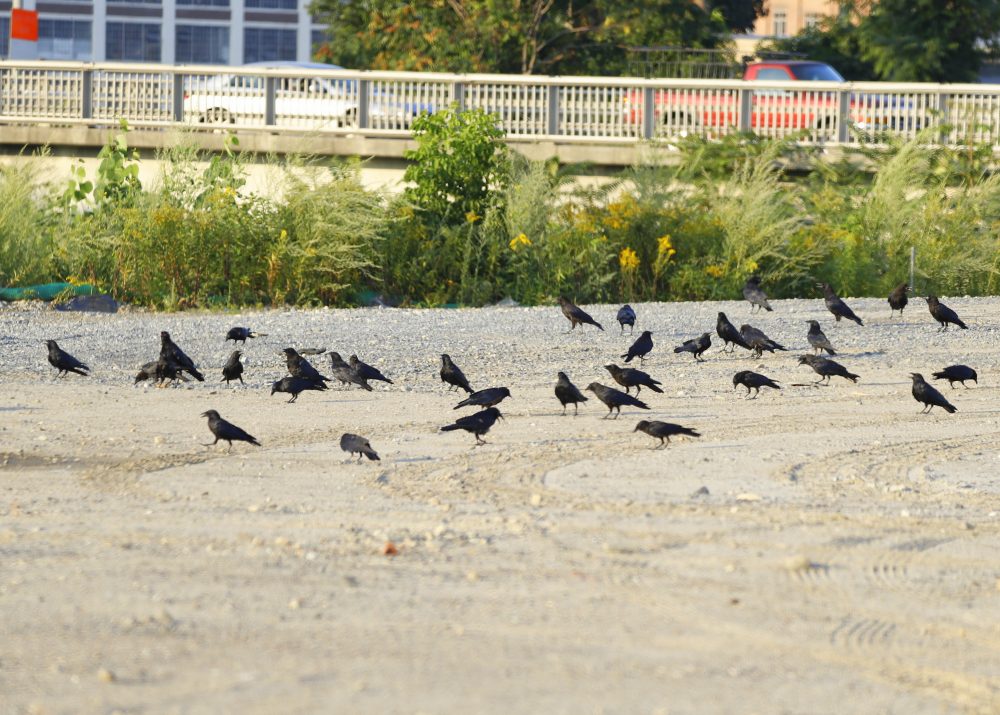 Check out the newly launched Crow Patrol Podcast: wintercrowroost.com/podcast/
Photo gear used for this outing:
Canon EOS 80D with Canon EF-S 18-135mm f/3.5-5.6 IS 
Canon 1DX MK II with Canon EF Telephoto Zoom 100-400mm f/4.5-5.6L IS II USM
ATN BinoX 4K 4-16x Day and Night Smart HD Binoculars with photo/video
Follow us on Instagram: wintercrowroost
Follow us on YouTube: birdsoftheair1
Blog post and photos by Craig Gibson, 2021 Crow Patrol, Lawrence, MA