Had an unexpected opportunity to stick around later tonight and look for the return of the American Crows…..they're BACK!  For now it looks like small numbers, but they are clearly American Crows with vocalizations that are distinct from the young Fish Crows that have been hanging around all summer. The lighting conditions were lower under overcast skies, with light winds from the SE at 3MPH, and the temp at 67F.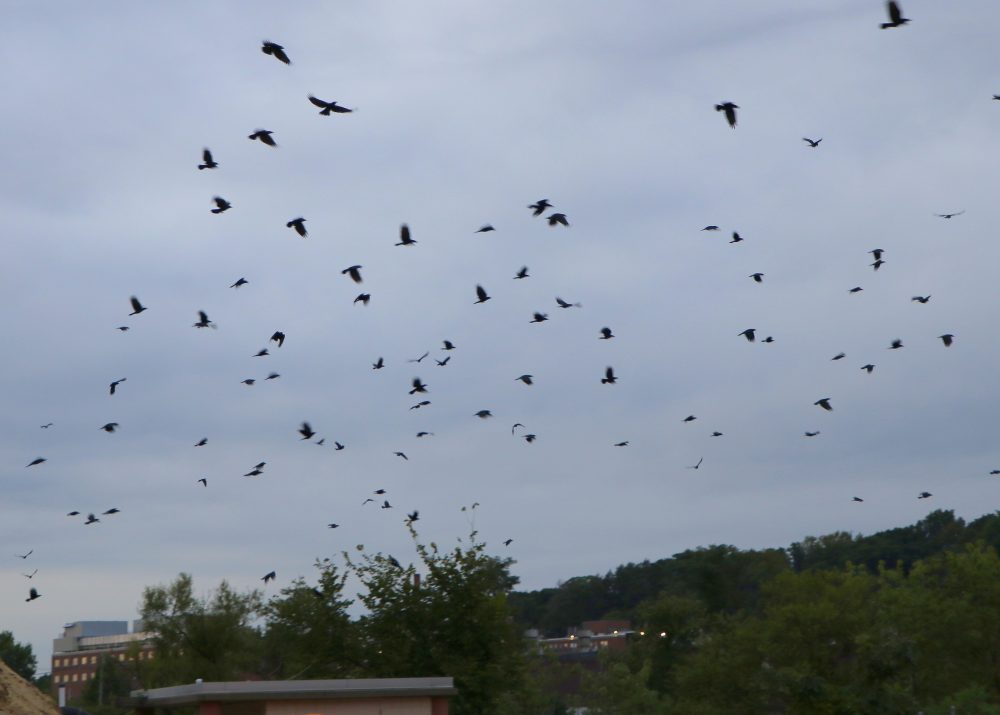 The American Crows have just recently started to return, in small but growing numbers, to the general area around the New Balance building on South Union St. They are mixing in with the young Fish Crows that have been around all summer. Over 150 American Crows were initially seen tonight in the oversized dirt piles around the construction project behind 280 Merrimack St. The photo above, looking north with Lawrence General Hospital in the distant background, shows some of the crows rising up in flight. After watching for a short while, all the Crows launched into flight and headed west towards the New Balance building.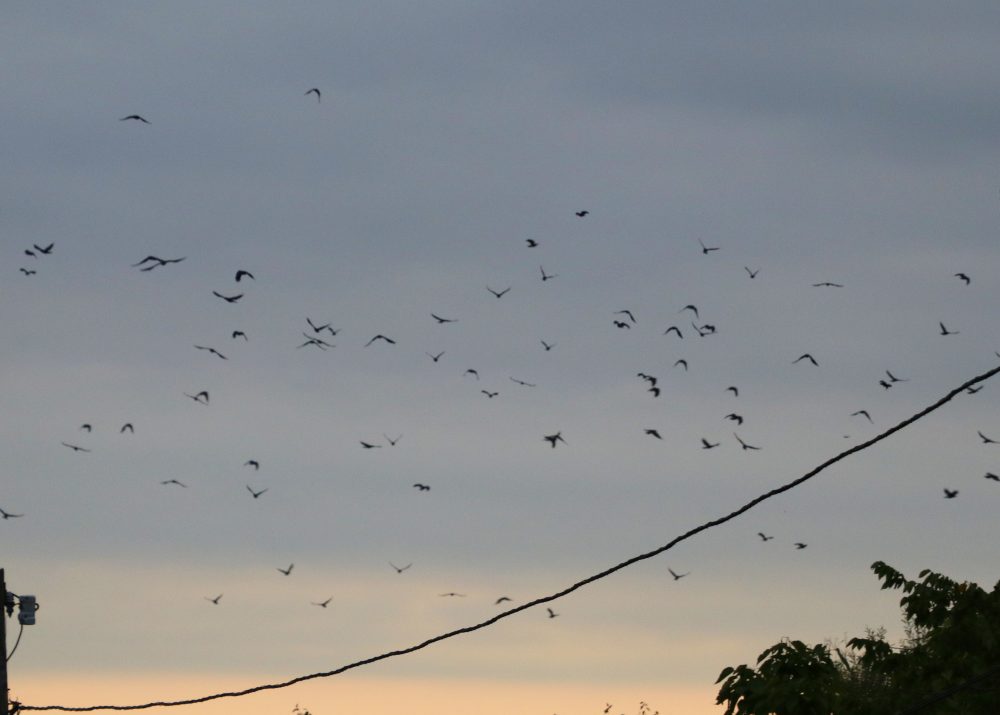 They swirled around in flight with many landing on the flat roof on the north side of the NB building overlooking the Merrimack River. A few began to perch in the trees below, perhaps setting anchor for the nightly communal roost! Many of the Crows landed and remained on the north edge of the roof on the New Balance building. It was quite a sight to see and a clear sign that we will see more returning Crows in the many weeks ahead.  As a bonus, the sun managed to peek through well behind the National Grid building and tower on the north side of the Merrimack River, with the Casey Bridge in the foreground, offering up views of a beautiful sunset over the City of Lawrence!