With Daylight Savings Time now in force, it is usually only possible for me, to check out the roost after dark!  Tonight, with sunset at 4:31PM, made a pass by well after dark, about an hour after sunset.  It had been heavy overcast, with light rain, light wind, and temp at 52F. Walked well out onto the Duck Bridge, closer to the middle, and looked WSW upriver, over the trees along the south side, and at the New Balance building with lights on in upper floors. The scene is shown in the cover photo, and you can just make the many crows adorning the row of trees. The vocalizing seemed to have tapered off quite a bit, and the Crows had settled into the overnight roost.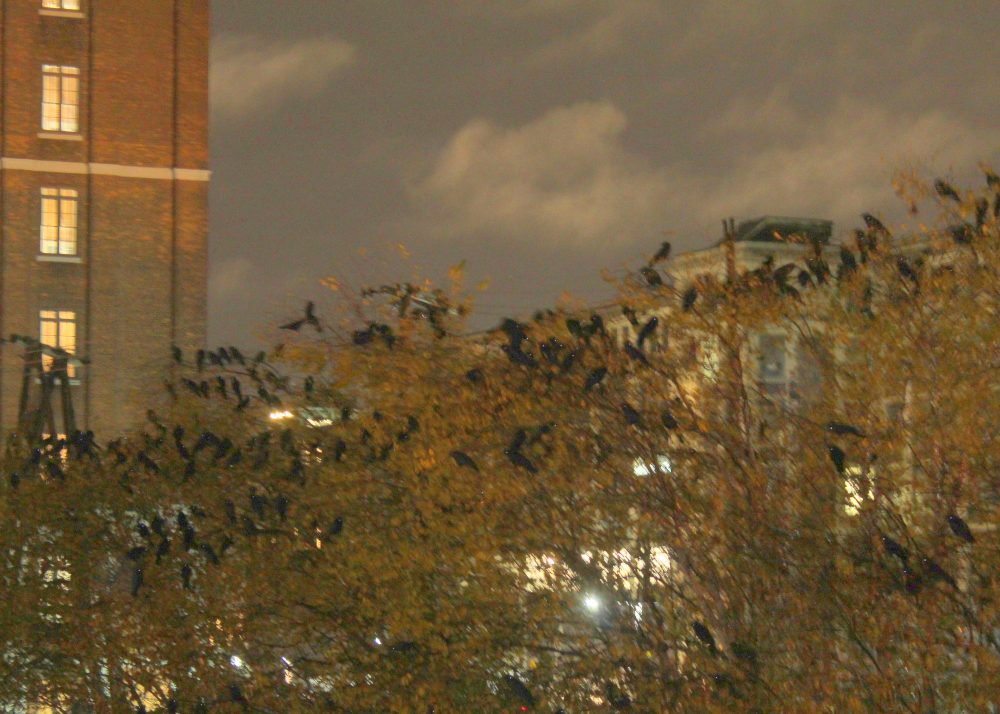 This photo, above, shows the Crows on the north side of the river, looking from the Duck Bridge.  These trees, along the river, are just behind the Duck Mill apartment complex. According to Keith Eddings at the Eagle Tribune, The Duck Mill was a place where the Merrimack Valley flexed its manufacturing muscle from 1896 to the 1950s, giving jobs to thousands of men and women over the decades. The mill once produced a heavy, woven canvas – called duck – needed to make sails, sneakers, tents and backpacks.The Duck Mill closed along with most of the others along the Merrimack River in the last half of the last century as manufacturing nationwide moved south or overseas. In January 2017, after 121 years as a mill, a furniture showroom and a boarded-up eyesore at a prominent gateway to downtown Lawrence, the Duck Mill begins its latest incarnation. At the end of January 2017, the first of the 73 low-income families who will live there, were scheduled to move in following a $29 million renovation that Lawrence Community Works began 16 months ago.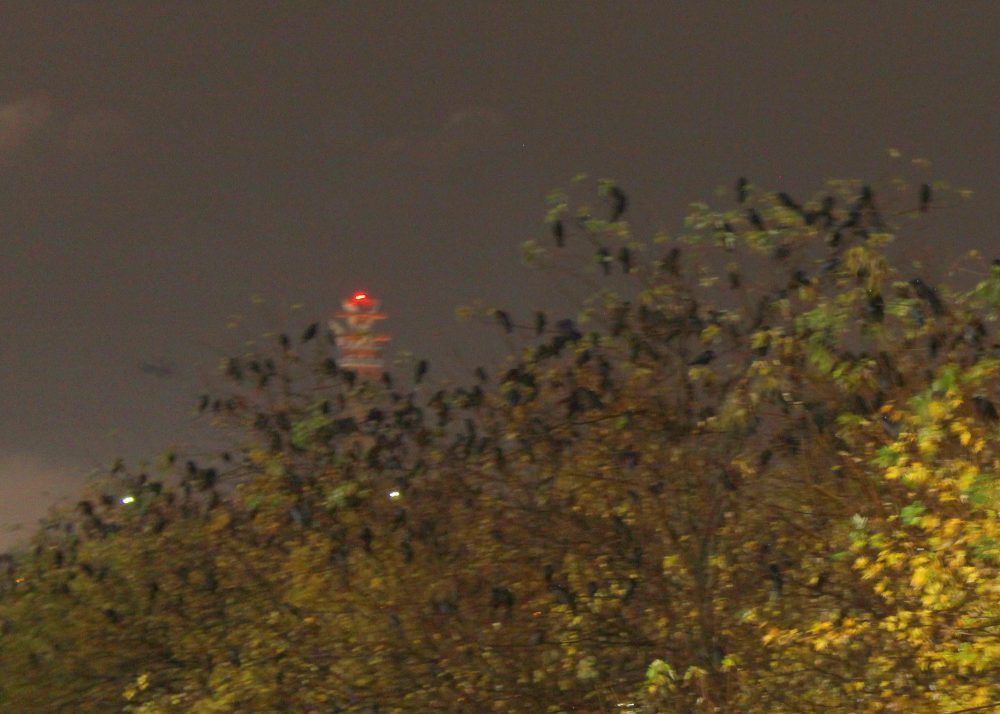 This photo above, shows the view from the very southern end of the Duck Bridge, looking WNW over the trees alongside the river. The Verizon Cell Tower, just over a half mile away has a red beacon on top for aircraft in flight patterns nearby. The New Balance building throws off a fair amount of ambient light that seems to be helpful to the crows when settling into the overnight roost.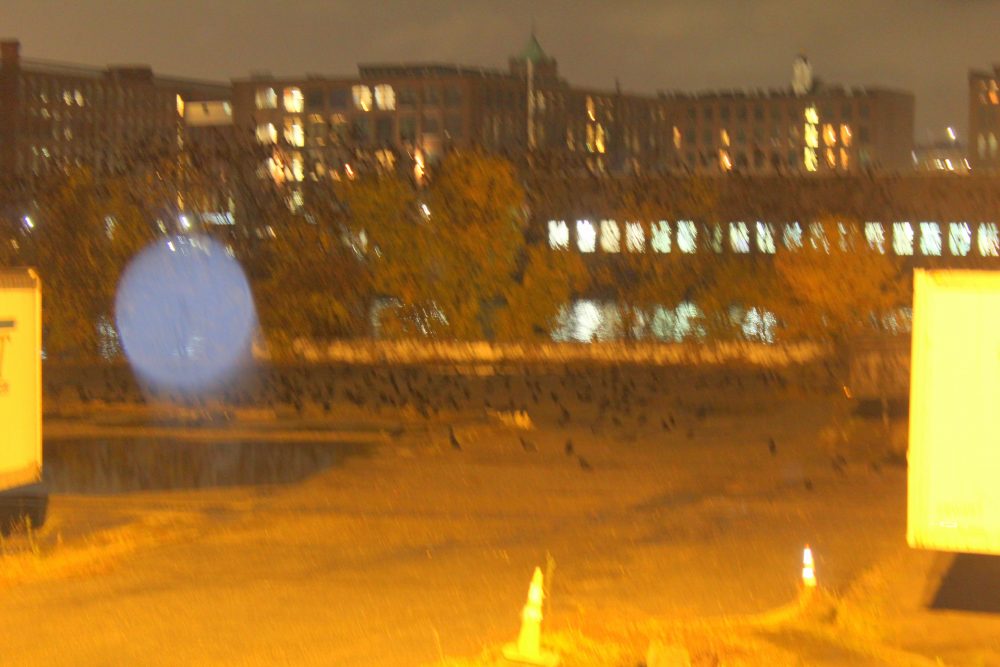 The final stop before heading out, was for a look at the truck deport parking lot on South Canal Street.  The documenting photo shows many crows milling around on the ground, and many more perched in the trees behind.  Although the light conditions are very challenging, these less than clear documenting photos help to understand a larger view of the varied locations on the Crows in the overnight roost!