Clear skies and light winds; sunset time 5:34PM
As the numbers in the roost area around the New Balance factory building are much lower than normal, thought it might make sense to explore for other roost locations. Discovered a great deal of action on the east side of the Rt. 495 Bridge in location of last year's overnight roost. The Crows had been staging around the airport and then gathered in trees at the very west end of the airport with growing numbers, over 40 in this image, and loud vocalizing just before sunset time.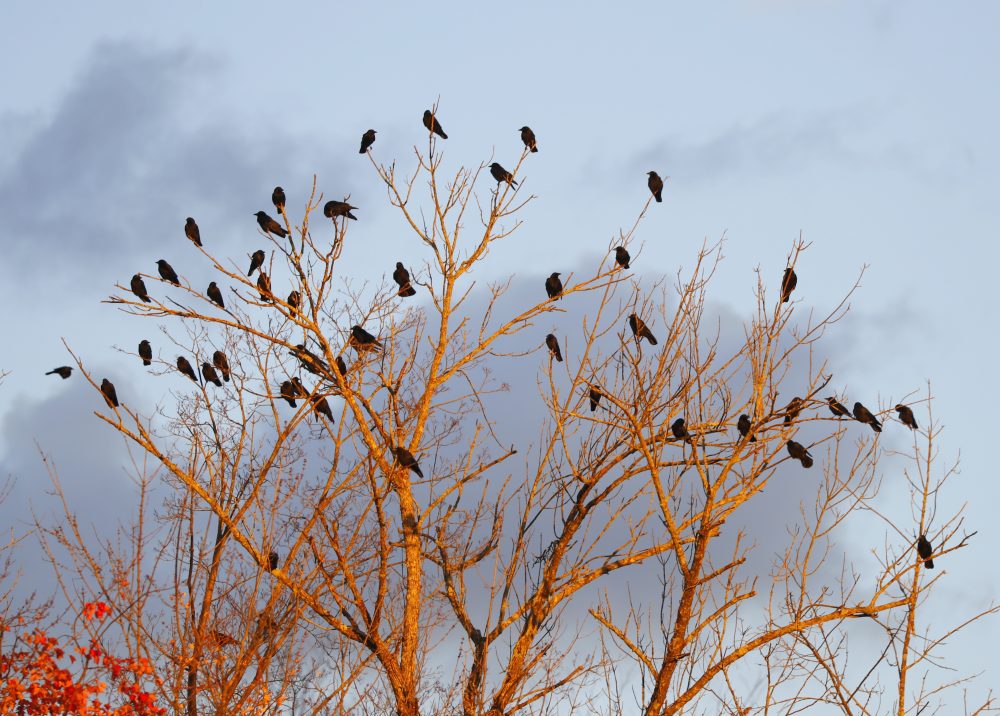 About 6 minutes later the Crows started to leapfrog closer to the trees along the south side of the Merrimack River along Riverview Street, before heading towards the overnight roost. They were seen in swarms while crossing in flight over the Merrimack River. This image below shows 250 Crows crossing over the river.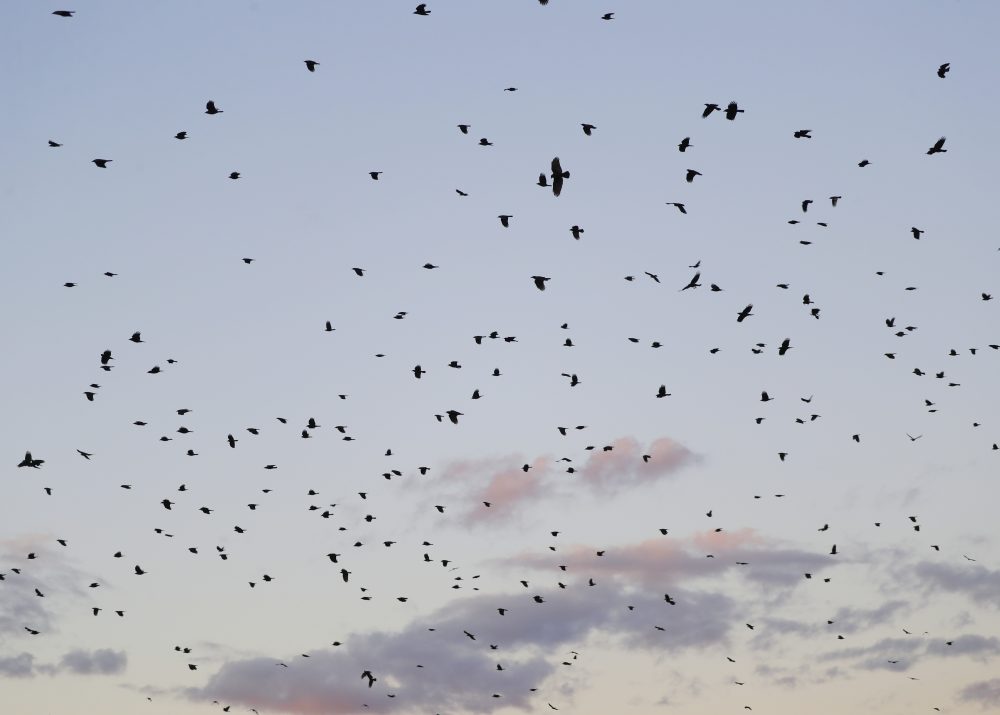 After crossing the river, The Crows often move around in big flight swirls around before landing in the tree branches and twigs. On nights like these with clear skies and a few clouds, we often experience dazzling sunset colors that light up the dusk sky and reflect off the river below. The Crows, with over 260 in this image, are ending their day and returning to their dormitory for the overnight roost.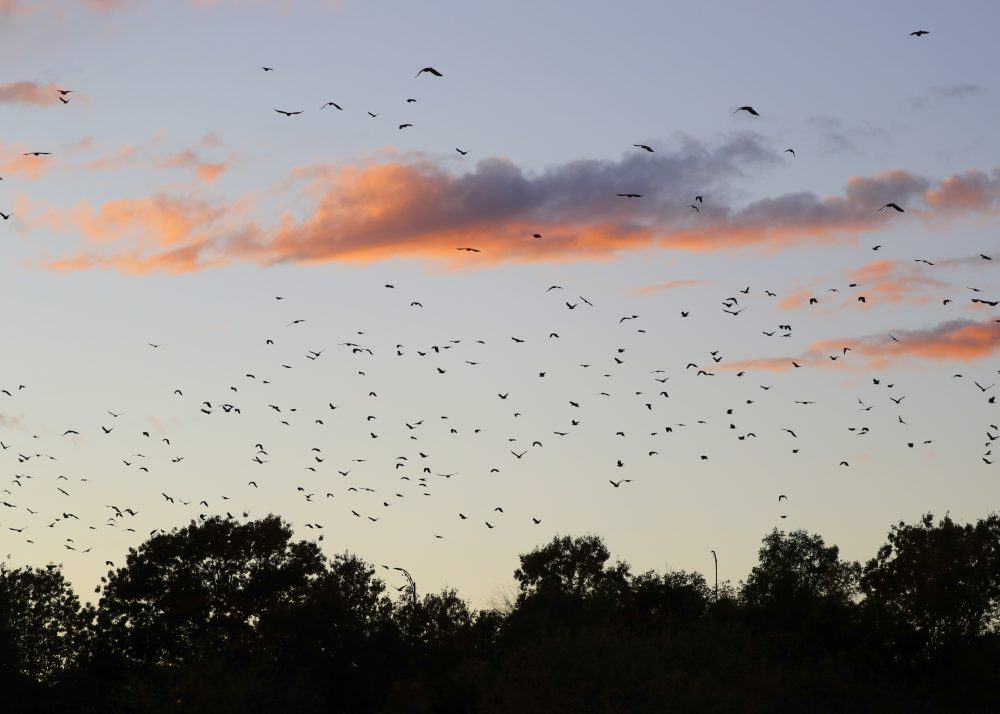 Although only had time for short visit, on my way out, over 225 Crows seen lingering in the trees along Riverview Street behind the pump house…..amazing night out!
Note on counts/estimates: we are now using much improved methods for counting the large number of Crows while streaming, staging and in the roost. For all images, we use both a modified open source software program, as well as a hand count approach to carefully document our observations and to increase reliability and accuracy of the presented numbers.
THE OFFICIAL 2020 NATIONAL AUDUBON CHRISTMAS BIRD COUNT (CBC) ESTIMATE FOR THIS CROW ROOST: 15,200
Check out the newly launched Crow Patrol Podcast: wintercrowroost.com/podcast/
Photo gear used for this outing:
Canon EOS 80D with Canon EF-S 18-135mm f/3.5-5.6 IS 
Canon EOS 80D with Canon EF-S 18-135mm f/3.5-5.6 IS (Infrared)
Canon 1DX MK II with Canon EF Telephoto Zoom 100-400mm f/4.5-5.6L IS II USM
ATN BinoX 4K Smart HD Binoculars with photo/video
Follow us on Instagram: wintercrowroost
Follow us on YouTube: birdsoftheair1
Blog post and photos by Craig Gibson, 2021 Crow Patrol, Lawrence, MA