A friend with an ongoing interest in nature and landscape photography, had an opportunity to visit the extended area around the winter crow roost for some aerial photography using his drone.  He is very sensitive to the issues around using a drone and disruptions to bird life, whether during breeding season, or other times of the year.  During a series of short flight operations, he was able to capture a number of fascinating images along the south side of the Merrimack River, from the rear of the CubeSmart building, and then a bit to the east.  These vantage points help to better understand what it all looks like from the aerial perspective of the wintering crows. The cover photo shows a view looking east from the north side of the CubeSmart building on the south side of the river.  This view provides a look at the trees lining the side of the river and an initial group of crows landing in the trees.
This next view below, again from the north end of the CubeSmart building, is looking west towards the Casey Bridge and shows how the line of trees continues up to the bridge.  Many times the crows will land and perch on the edge of the CubeSmart building as well as along the edge of the roof.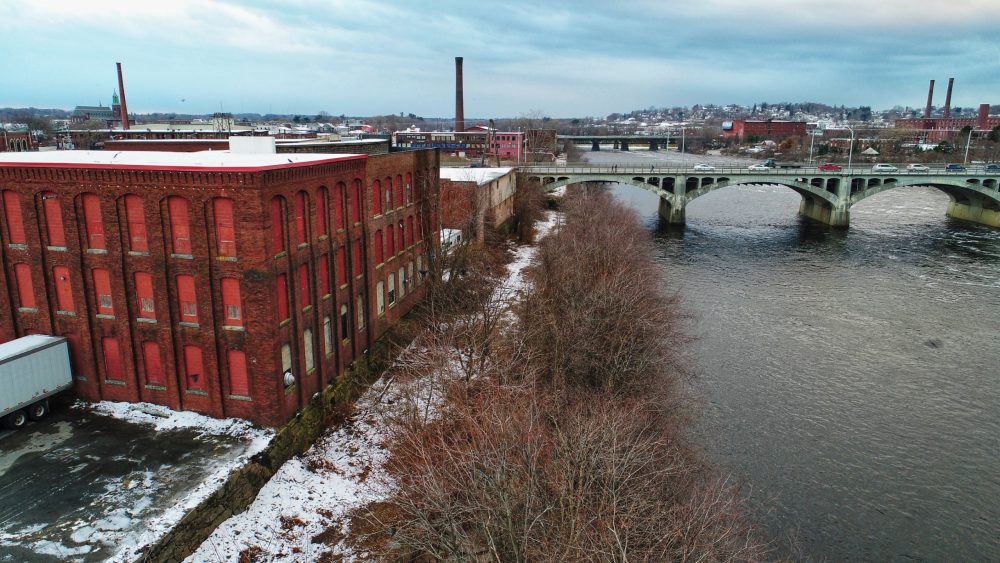 This final view below, shows a good part of the National Grid substation, the New Balance truck lot  and the west side of the New Balance building complex!