Dazzling flight action before entering roost!
Conditions: clear skies, wind SE 7MPH, 51F; sunset time 5:45PM
Out on Crow Patrol along south side of Merrimack River with Crows seen in flight moving downriver and towards extended airport area. It became all quiet just before and after 6PM until the first scouting squadrons started to arrive at 6:03PM. They flew to just over the roosting trees, swirled a bit and then flew off.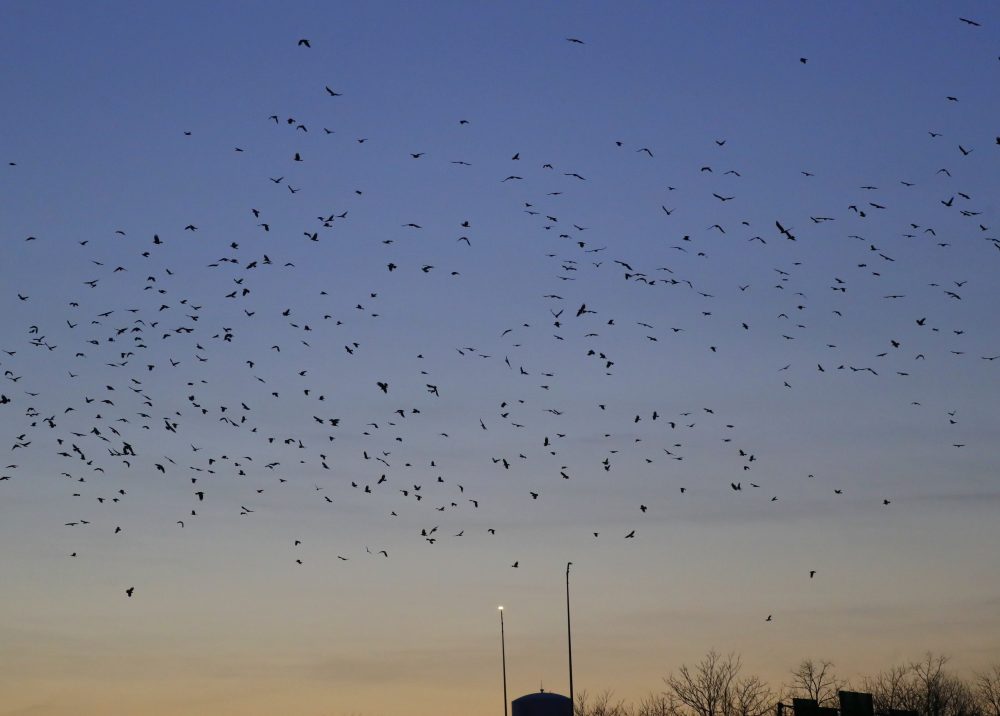 Streams of incoming Crows followed over next 10 minutes but all of them redirected away from the roost area, flew to south side locations, perched in trees, and made loud vocalizations. Then a major swarm burst forth in flight from south side towards the roost.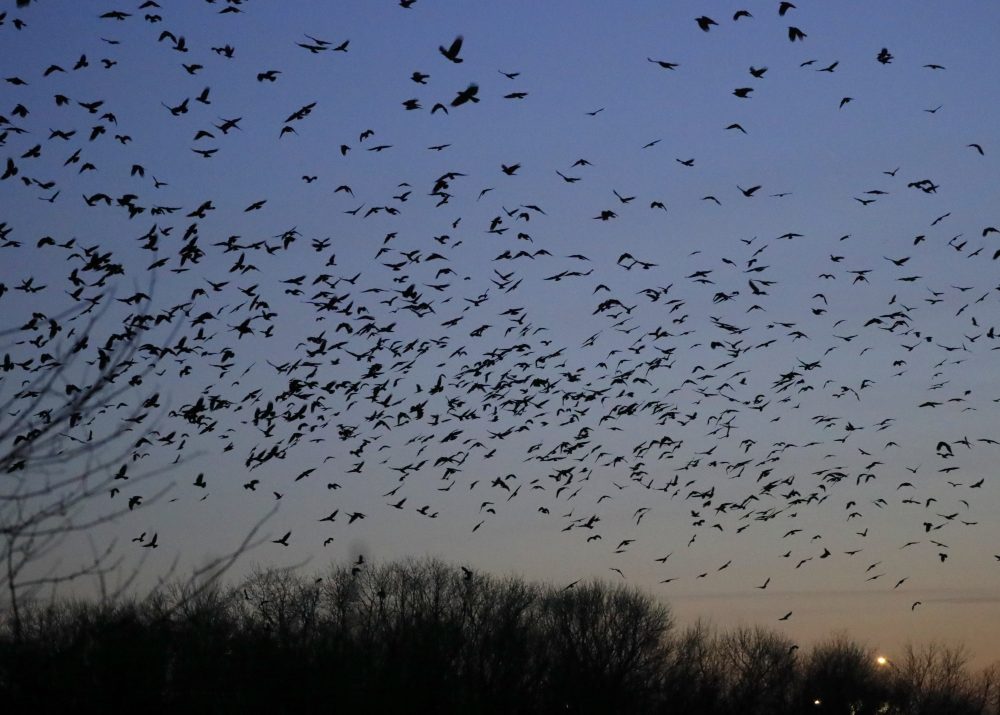 Minutes later, there was a massive flight swarm over the general roost area followed by a series of back and forth flight moves between the roost area and tress on the south side. Finally, after many back and forth flight sorties, the first Crows landed in the regular location perch trees along the north side of the river about 6:18PM, almost 33 minutes after sunset time. The other Crows quickly followed and filled the roost.
It took a while, but the Crows settled down and the vocalizations subsided about 60 minutes after sunset time.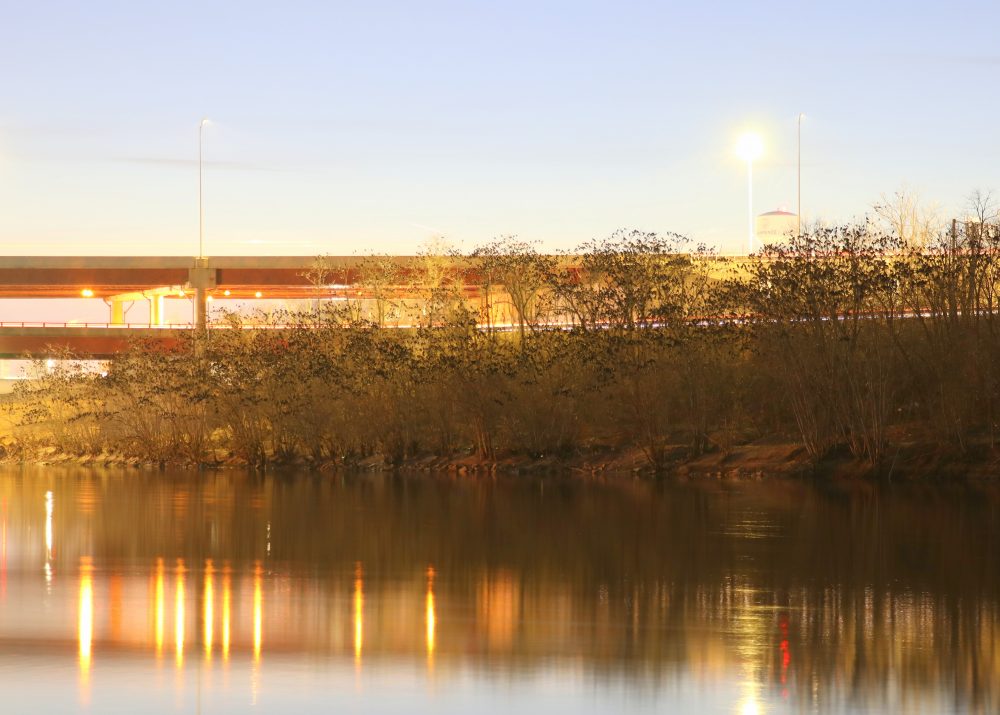 Had a nice opportunity to capture a final image about 1:15 after sunset with the infrared camera, and it shows the dispersal of the Crows along the line of roost trees after dark. Another dazzling night out on Crow Patrol!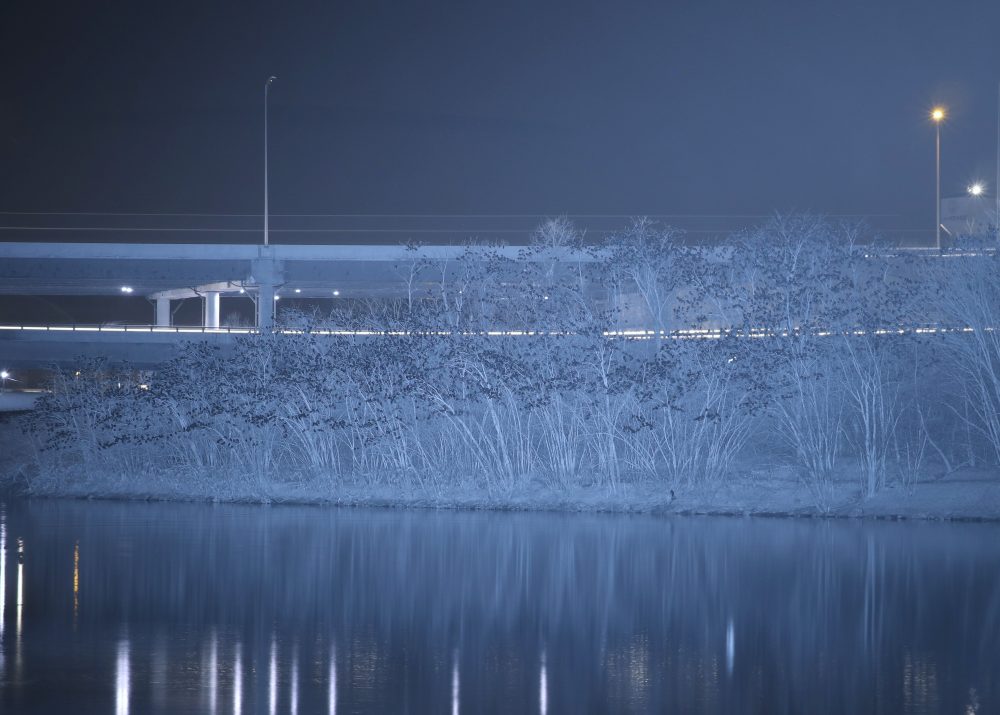 Check out the newly launched Crow Patrol Podcast: wintercrowroost.com/podcast/
Photo gear used for this outing:
Canon EOS 80D with Canon EF-S 18-135mm f/3.5-5.6 IS 
Canon EOS 80D with Canon EF-S 18-135mm f/3.5-5.6 IS (Infrared)
Canon 1DX MK II with Canon EF Telephoto Zoom 100-400mm f/4.5-5.6L IS II USM
ATN BinoX 4K 4-16x Day and Night Smart HD Binoculars with photo/video
SiOnyx Aurora Pro Digital Color Night Vision Optics
Follow us on Instagram: wintercrowroost
Follow us on YouTube: birdsoftheair1
Blog post and photos by Craig Gibson, 2020 Crow Patrol, Lawrence, MA