Conditions: clear skies after dark, calm, temp at 28F; sunset time 4:16PM
Out on solo Crow Patrol with initial stop along south side of Merrimack River just east of the Rt. 495 Bridge. Parked at end of North Main Street, and hiked very icy path along the edge of river on the south side until finding open views north over the river. With night vision optics, scanned all trees on north side of river, on east side of bridge, and found Crows settled tightly into overnight roost with barely any vocalizations. This image show wide view over the river; velvety smooth river in foreground, Crows packed into roost; cars streaming by and bright twinkling street lamps and sky in background.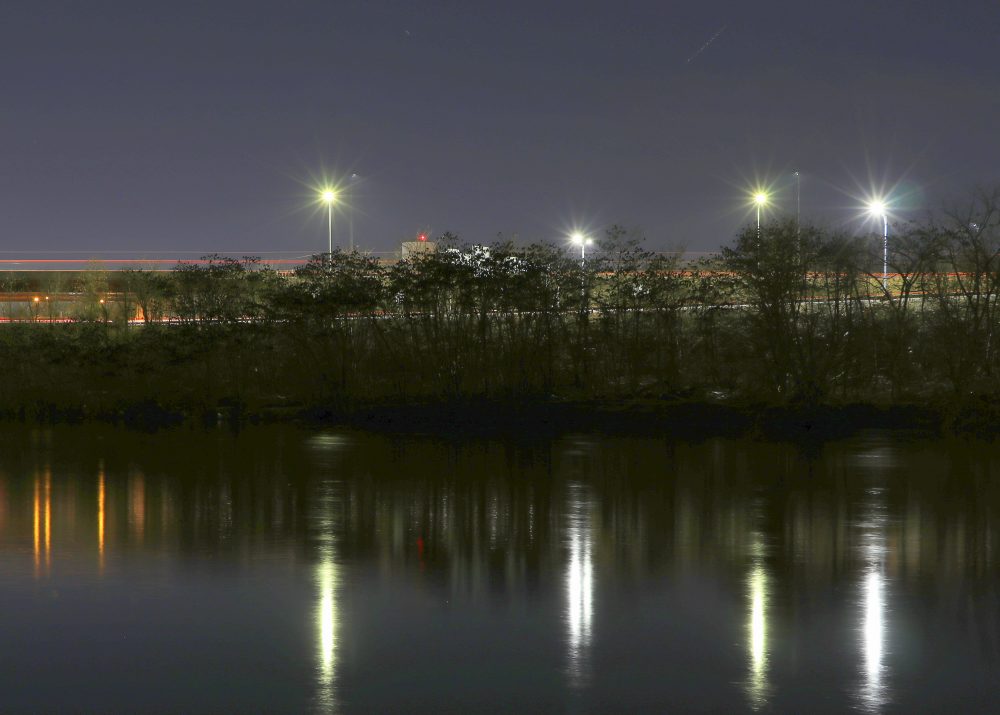 This next image below provides a sense of what the roost looks like using the night vision optics two hours after dark has set in over the area. The Crows are densely packed in at varying elevations. The  CITY OF LAWRENCE water tower, located on Prospect Hill, is visible in the background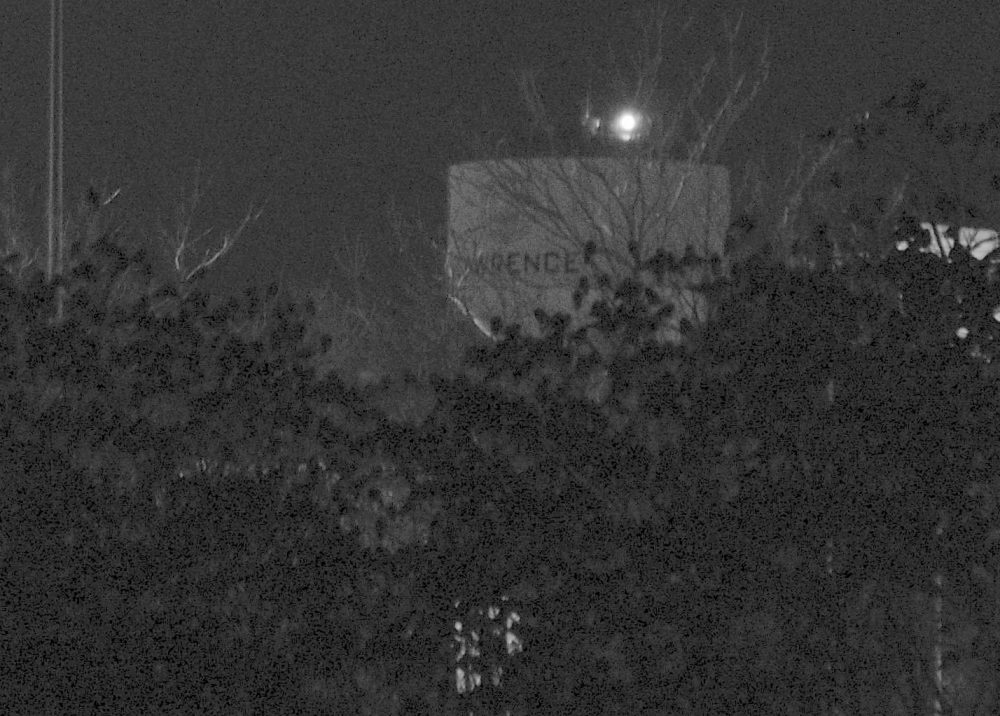 This next image below shows the same vantage point as the cover photo above, but is zoomed in.  Again, this provides the look and feel of the tight formation taken by the Crows in the final roost.  From this distance and angle, it is a challenge to appreciate the full number of Crow in this overnight roost!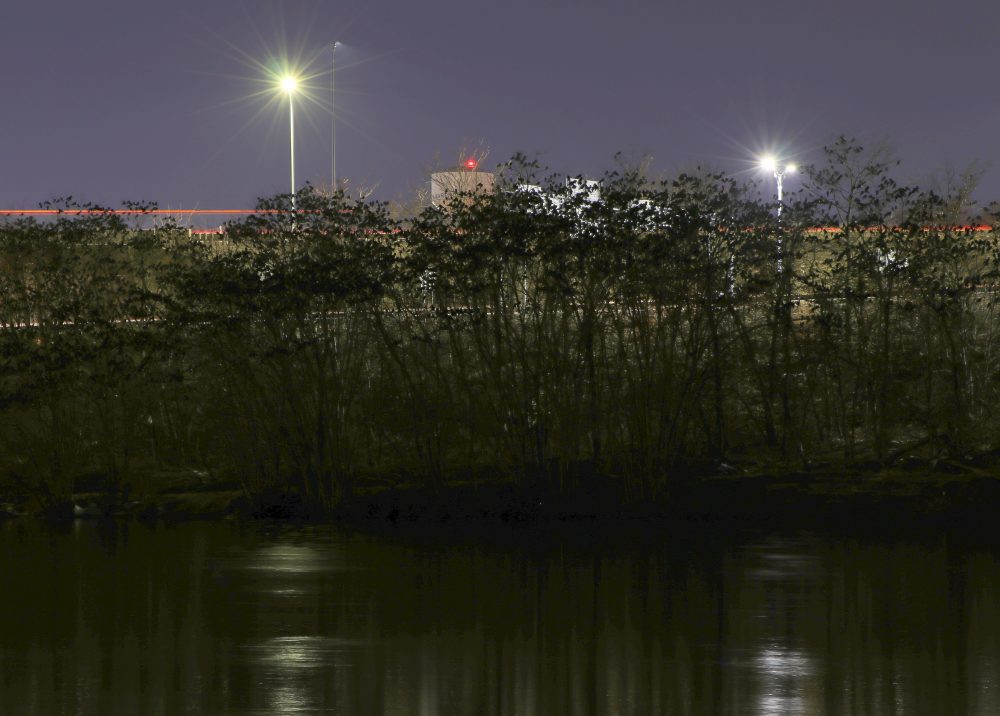 Like the cover photo, this was taken just over 2 hours after sunset time. The camera was set to long exposure over a 30 second period to capture as much light as possible. The smooth flowing Merrimack River reflects the background light, the trees on the north slope of the river, are chock full of Crows settled into the overnight roost, and again the highway street lights twinkle in the distance!
The short video below was taken 2+ hours after sunset time and shows the tree tops and tightly packed Crows, along with busy highway traffic in the background!
Photo gear used for this outing:
Canon EOS 80D; Lens: EF-S 18-135mm f/3.5-5.6 IS   
ATN BinoX 4K 4-16x Day and Night Smart HD Binoculars with photo and video
Blog post and photos by Craig Gibson, 2019 Crow Patrol, Lawrence, MA