Conditions: mostly sunny skies, wind W 6MPH, temp at 24F; sunset time 5:07PM
Our on Crow Patrol with initial stops at Incinerator Road ball field, Great Dam, Riverfront Park and Bashara Boathouse while observing staging action in all locations. Thanks to a staff member, had invite inside parking lot and grounds of the William Wall Experiment Station along south side of Merrimack River, and observed Crows landing, perching and vocalizing in the trees around parking lot. This image at about 13 minutes before sunset time.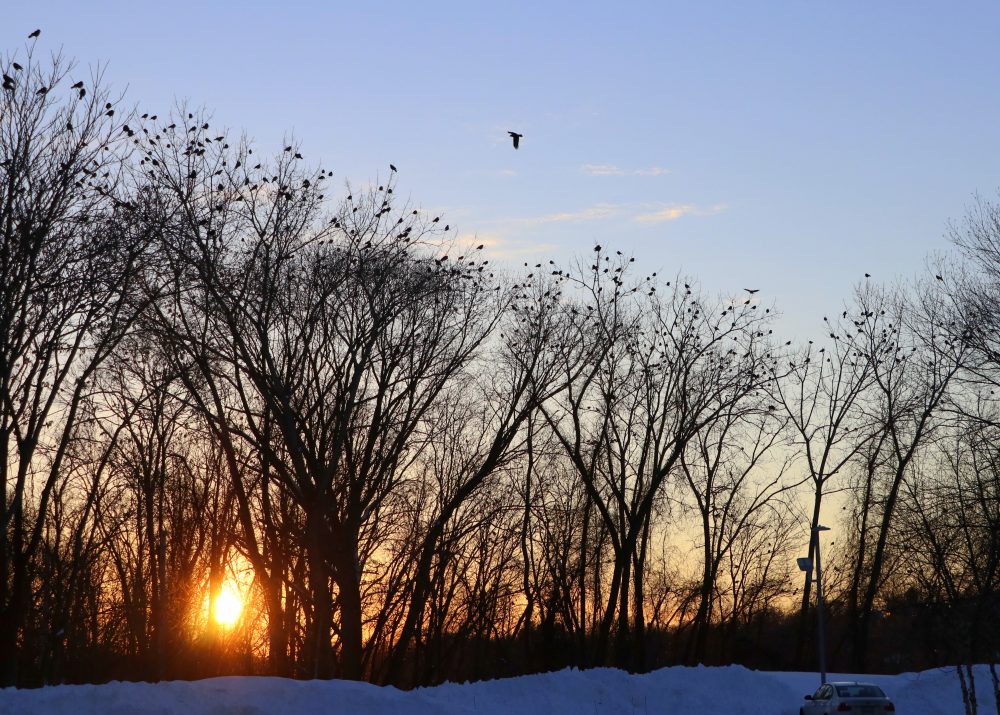 Next stop was at north end of Rt. 28/O'Leary Bridge with nice views out over the river. The Crows were staging in growing numbers on the ice at south end of the Dam. In the midst of arriving Crows, many others were taking off, swirling around in large groupings, and landing again.
There was a moment where the Crows lifted up near the west end of the Dam and went swooshing by the Experiment Station. This image was captured about 20 minutes past sunset time.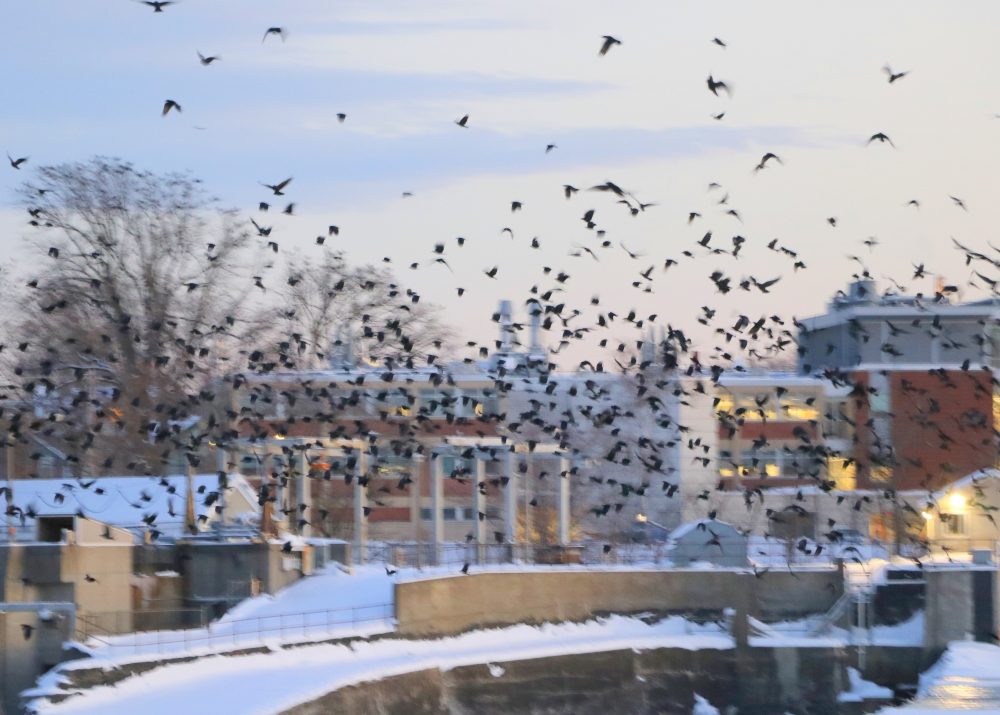 At one point, there was a large build-up of Crows in trees at north end of the bridge area, and then all at once, there was a big swoosh as they all lifted up and off in momentary flight. The large uplifts are almost accompanied by very loud vocalizations. This image about 23 minutes after sunset time.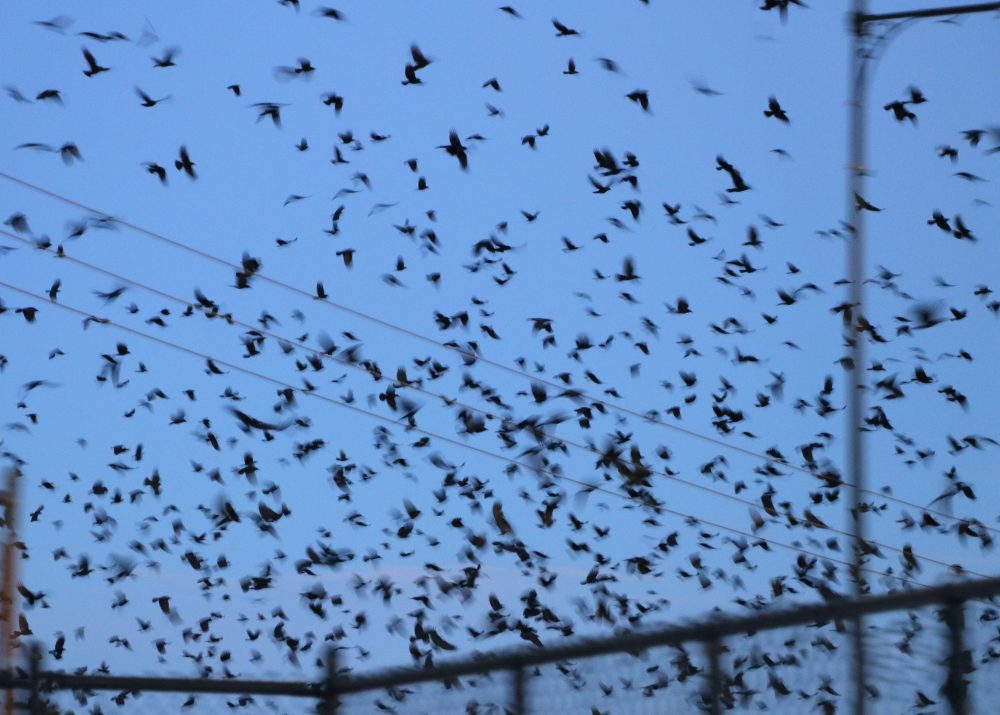 After all kinds of flight gyrations, the Crows seemed to settle in after dark on the ice, in the SW corner just above the Dam about 50 minutes after sunset time. It was another spectacular Crow show!!