Aerial views of nearby staging area!
Conditions: mostly cloudy, wind NW 17, gusts to 24, temp at 54F; sunset time 5:57PM
Out on Crow Patrol with first stops along Merrimack Street west of the Casey Bridge. Crows were seen arriving and staging on rooftops, utility wires, and on the ground with lots of vocalizing. The roof of the former Merrimac Paper Company, and surrounding buildings attracted a number of  mostly Fish Crows. A quick count shows just over 300 Crows on the roof.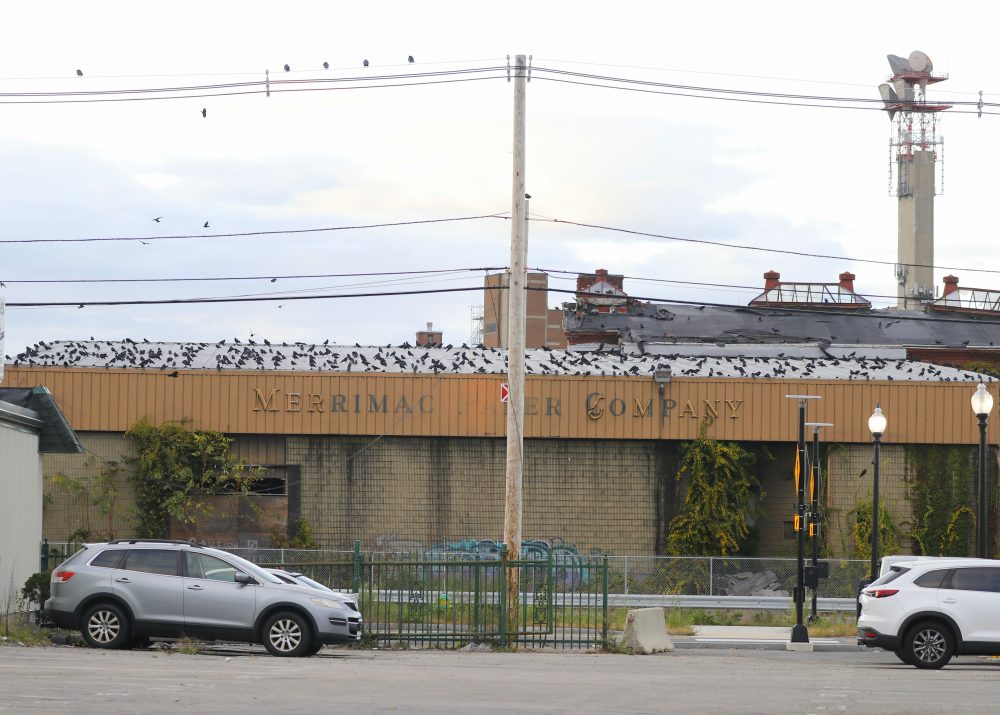 A short while later, the Crows started to gather on the ground, just on the west side of the Casey Bridge. In this image, we have just over 200 crows mulling around.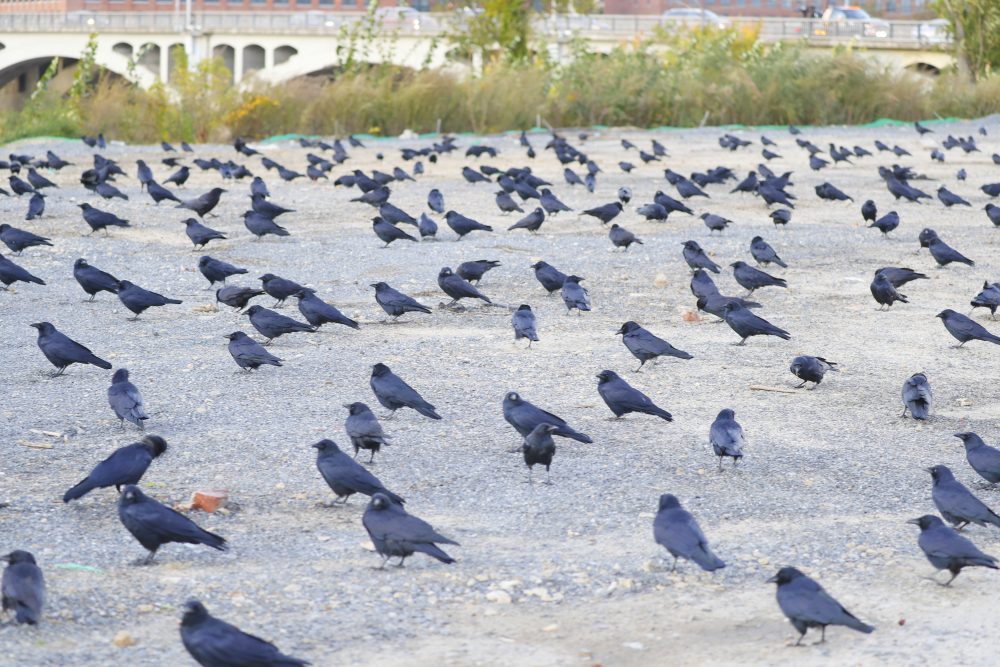 Then moved to east side of the intersection with beautiful westward views of the sunset sky, as the Crows made many up and down swirling flight movements as they continuously adjusted positions around the extended staging area west of the Casey Bridge.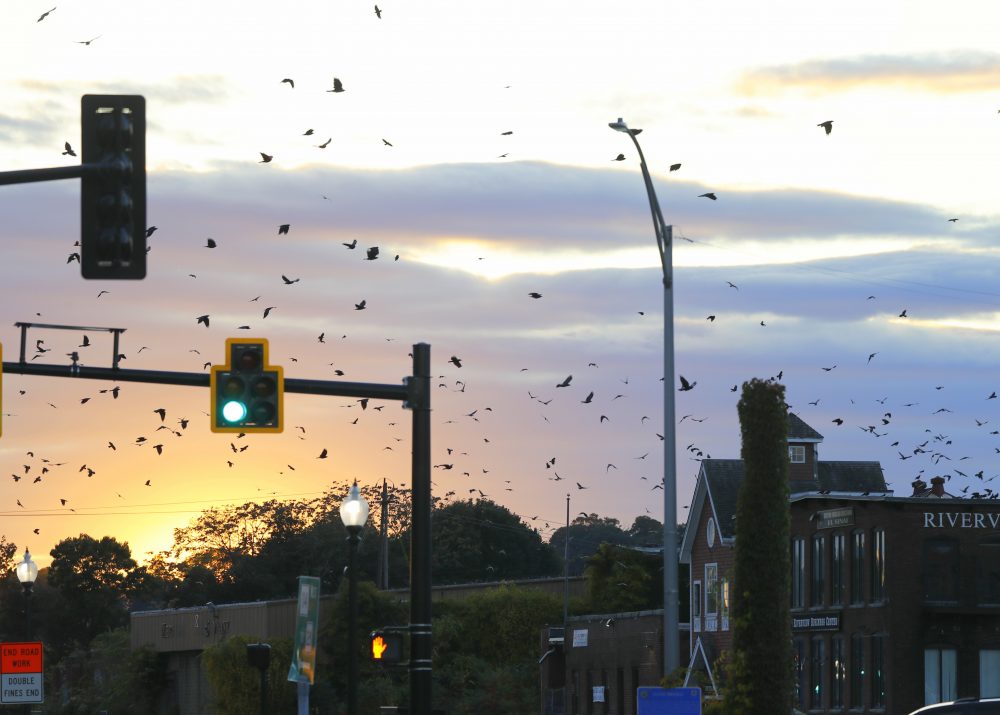 About 20 minutes after moonrise, had a spectacular look at the almost full moon, while looking SE from along South Canal Street.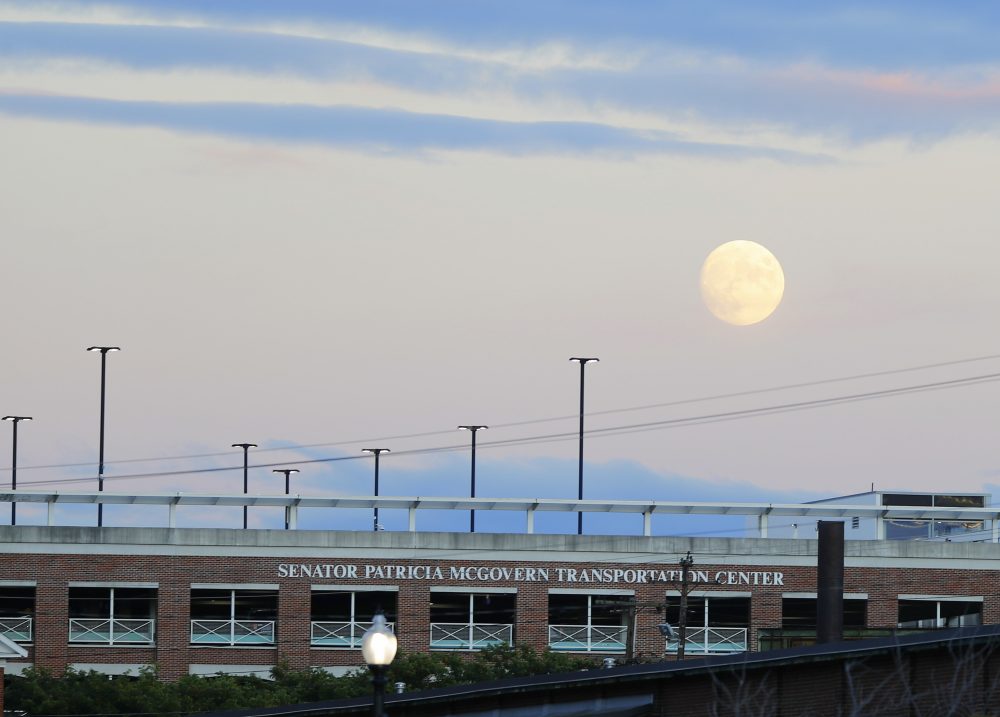 After sunset sunset time, the Crows moved closer to the overnight roost area, and swirled around in flight with loud vocalizations over the truck depot with about 180 Crows in this image.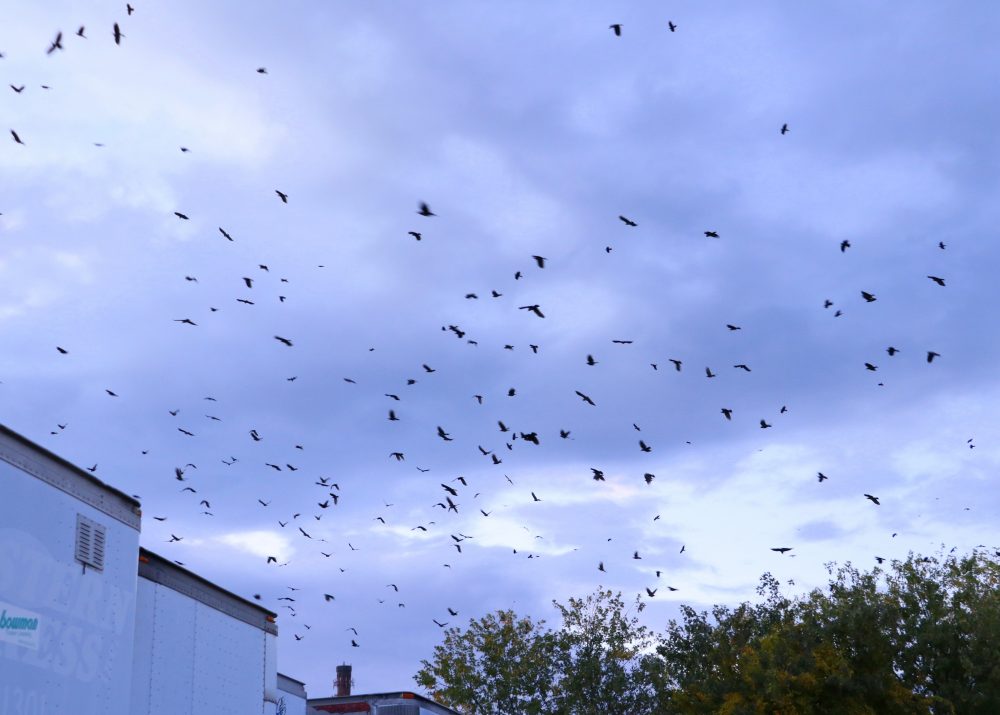 Finally, had great aerial views of the Crows in final staging mode in and around the National Grid facility, the truck depot, and nearby rooftops, with about 1700 Crows in this staging area before making a move to the overnight roost. For those with an interest, just over 800 on the National Grid rooftop in the center of the image. Another very  enjoyable outing!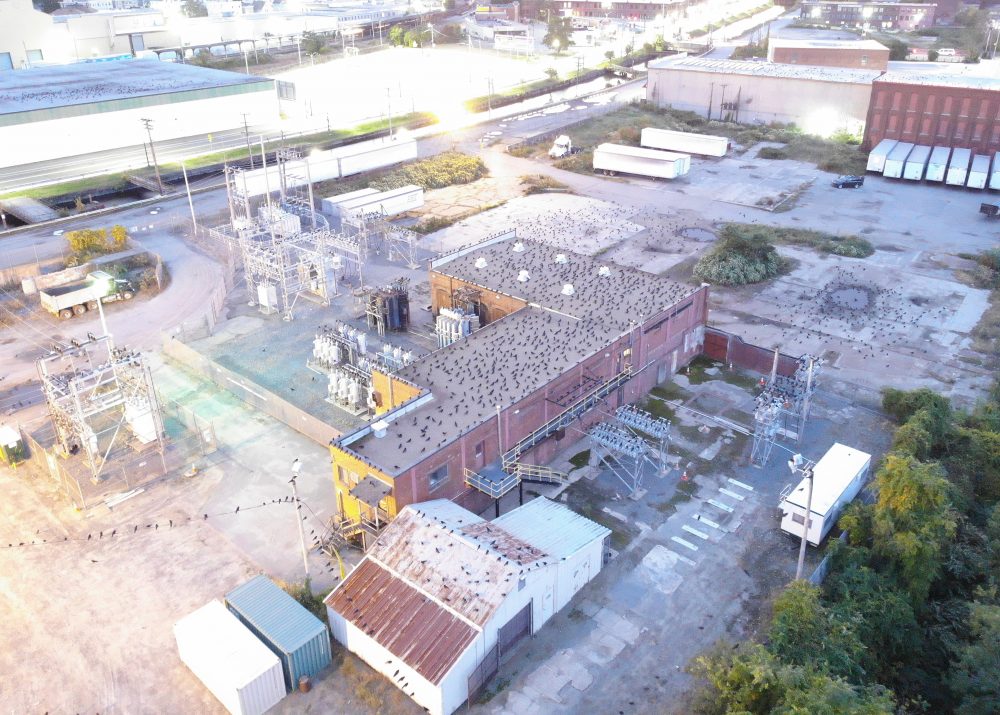 Note on counts/estimates: we are now using much improved methods for counting the large number of Crows while streaming, staging, and in the roost. For all images, we use both a modified open source counting software program, as well as a hand count approach to carefully document our observations and to increase reliability and accuracy of the presented numbers. 
Check out the newly launched Crow Patrol Podcast: wintercrowroost.com/podcast/
Photo gear used for this outing:
Canon EOS 80D with Canon EF-S 18-135mm f/3.5-5.6 IS 
Canon EOS 80D with Canon EF-S 18-135mm f/3.5-5.6 IS (Infrared)
Canon 1DX MK II with Canon EF Telephoto Zoom 100-400mm f/4.5-5.6L IS II USM
ATN BinoX 4K Smart HD Binoculars with photo/video
SiOnyx Aurora Pro Digital Color Night Vision Optics
Follow us on Instagram: wintercrowroost
Follow us on YouTube: birdsoftheair1
Blog post and photos by Craig Gibson, 2021 Crow Patrol, Lawrence, MA