Conditions: heavy overcast with light rain, wind SW at 6MPH, temp at 41F; sunset time 5:27PM
Out on Crow Patrol with first stop atop baseball field on Incinerator Road with Crows staging in trees on both sides of Merrimack River, mostly downriver, and in trees along Sutton Street in North Andover. As in past years, the Crows are staging longer and entering the final roost later. A number of squadrons would fly upriver to scout out conditions and then retreat back downriver. This image was captured about 14 minutes after sunset time.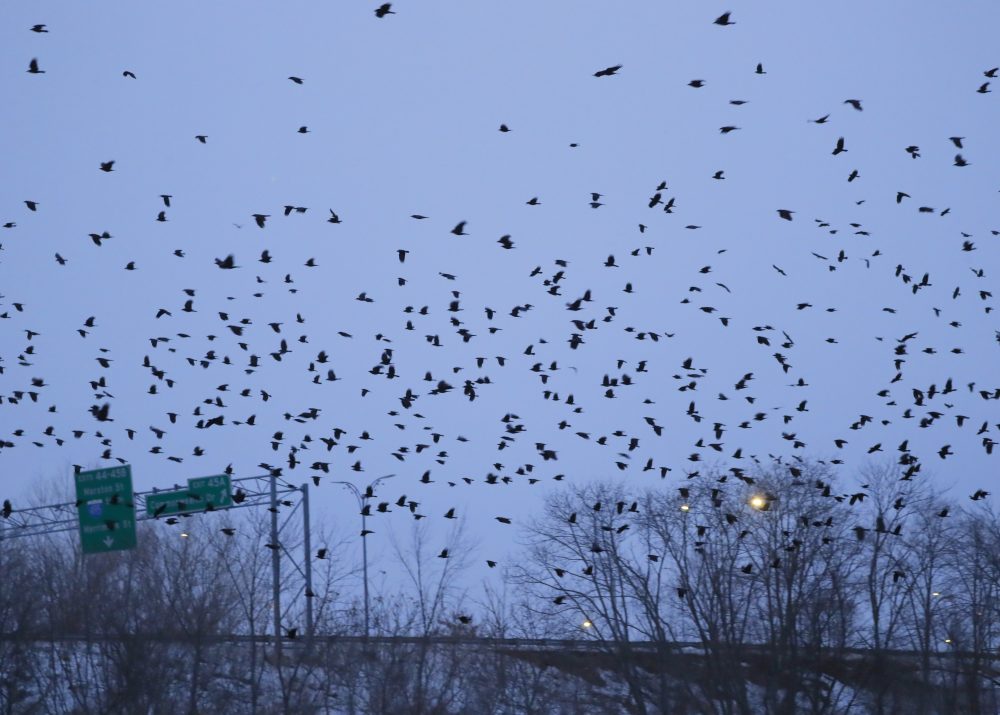 The density of the incoming flight groups increased as darkness settled in along the river. Here is a group of Crows that launched into flight from south side, and made their move to join the final staging group along the north side. This image was captured about 17 minutes after sunset time.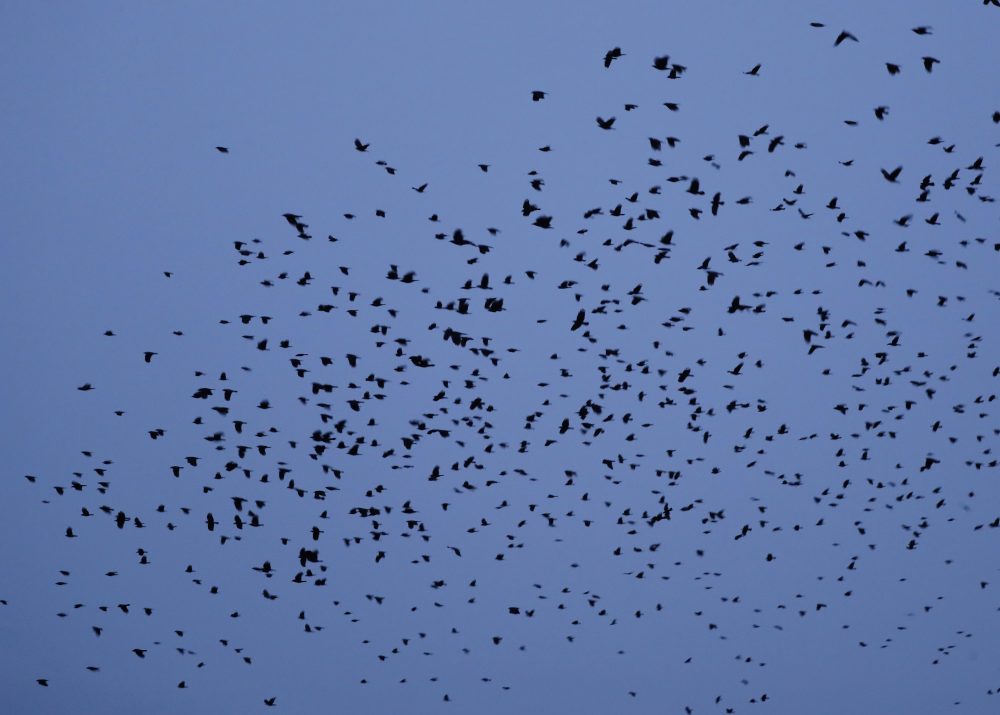 Tonight, they began to fly in and assemble in trees located between 300-400 yards from the roost area, mostly along the north side of the river.The Crows were loud with intense vocalizations as they started to assemble in the trees, in preparation to move into the overnight roost. This image also 17 minutes after sunset time.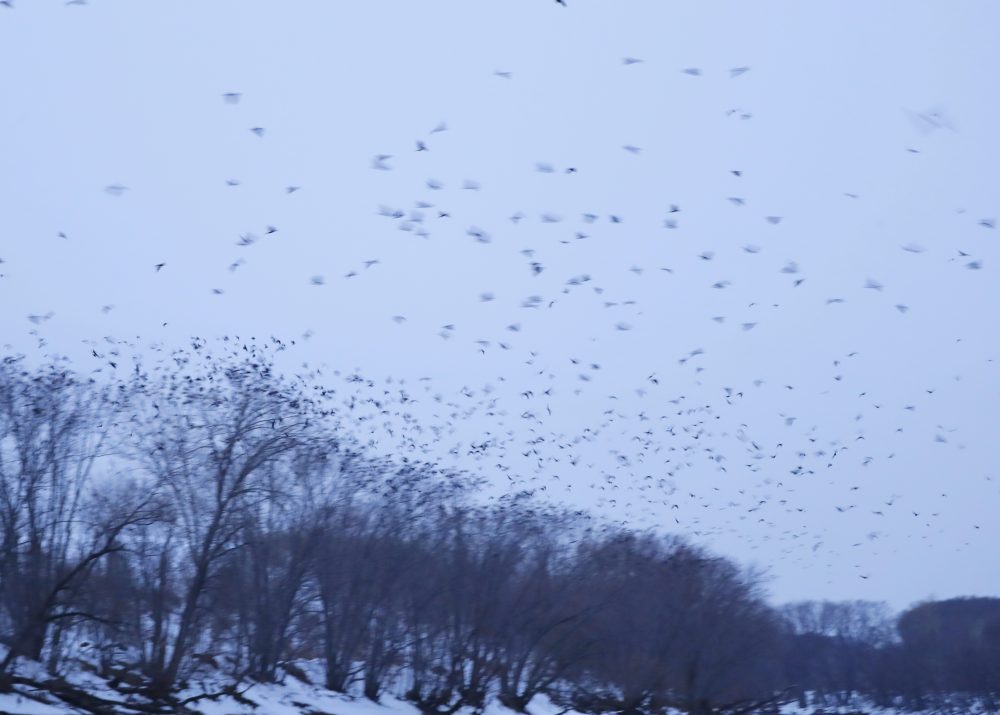 They packed themselves in tight along the tree tops with continued vocalizations and all kinds of swirling flight action. Slowly they started to leapfrog closer and closer, along the tree tops, towards the regular overnight roost trees close to the Rt. 495 Bridge.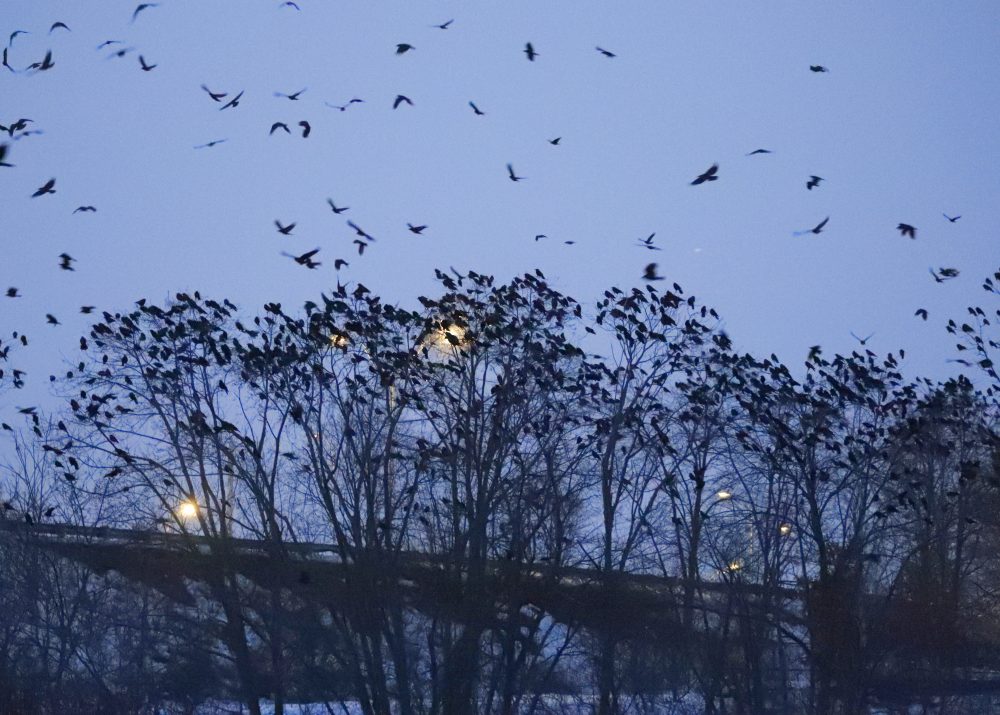 Finally they settled in, along the trees on the north side of the river, close to an hour after sunset time. The tightest concentration stretched from the trees next to the bridge, out about 150 yards downriver. Another dazzling Crow Show!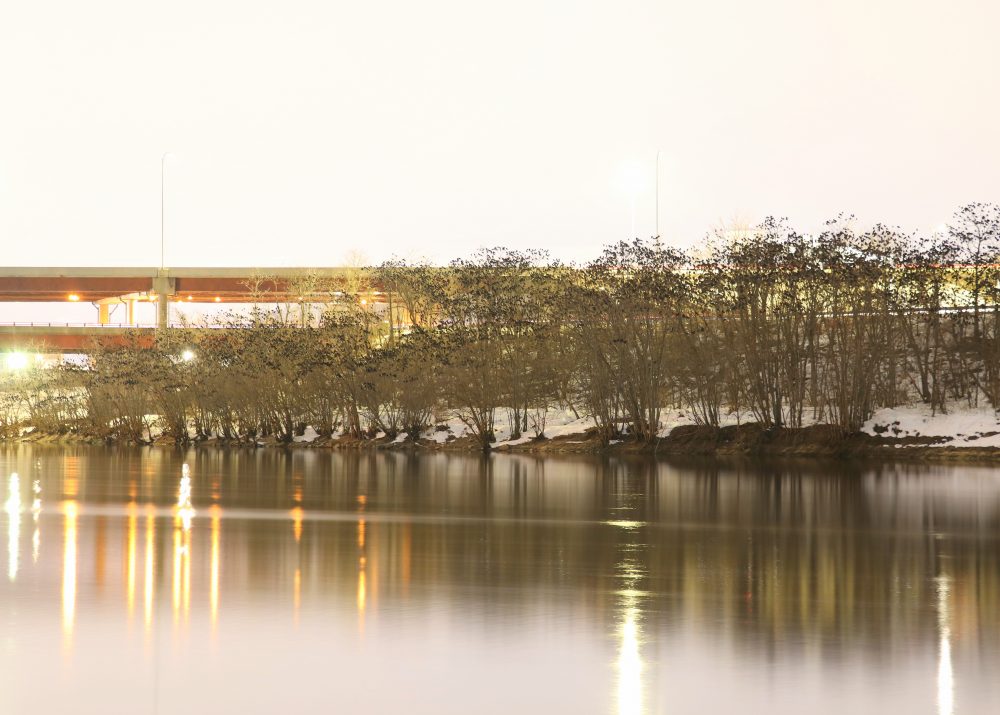 Check out the newly launched Crow Patrol Podcast: wintercrowroost.com/podcast/
Photo gear used for this outing:
Canon EOS 80D with Canon EF-S 18-135mm f/3.5-5.6 IS 
Canon EOS 80D with Canon EF-S 18-135mm f/3.5-5.6 IS (Infrared)
Canon 1DX MK II with Canon EF Telephoto Zoom 100-400mm f/4.5-5.6L IS II USM
ATN BinoX 4K 4-16x Day and Night Smart HD Binoculars with photo/video
SiOnyx Aurora Pro Digital Color Night Vision Optics
Follow us on Instagram: wintercrowroost
Follow us on YouTube: birdsoftheair1
Blog post and photos by Craig Gibson, 2020 Crow Patrol, Lawrence, MA