Conditions: overcast skies, wind S 6MPH, temp at 36F: sunrise time 6:03PM
Out on dawn Crow Patrol with Crows waking up typically about 90 minutes before sunrise time. The vocalizations start with a murmur and build up to very loud levels before dispersal time. The action around the roost, from the south side of the Merrimack River was cranked up quickly as darkness turned to astronomical twilight and then nautical twilight.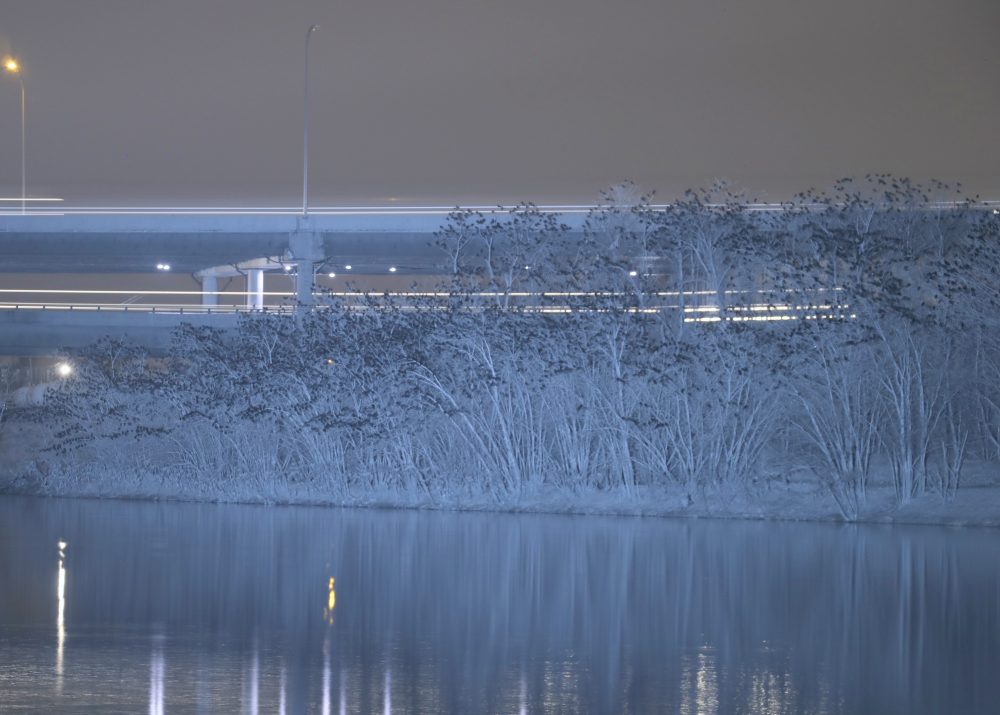 Initial observations were made with night vision gear and first image was captured with infrared camera above with most of the Crows still in the roost close to the Rt. 495 Bridge. The image below was captured using long exposure settings.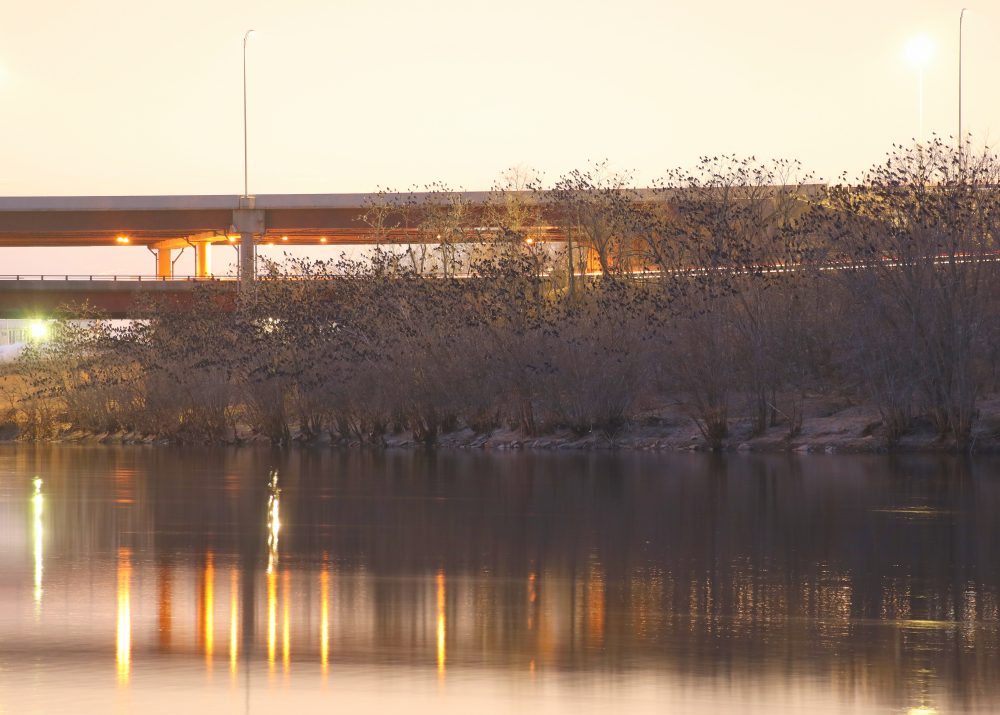 As we moved into civil twilight, and brighter natural light, the Crows begin to stream out outward in flight from the roost in massive pulses.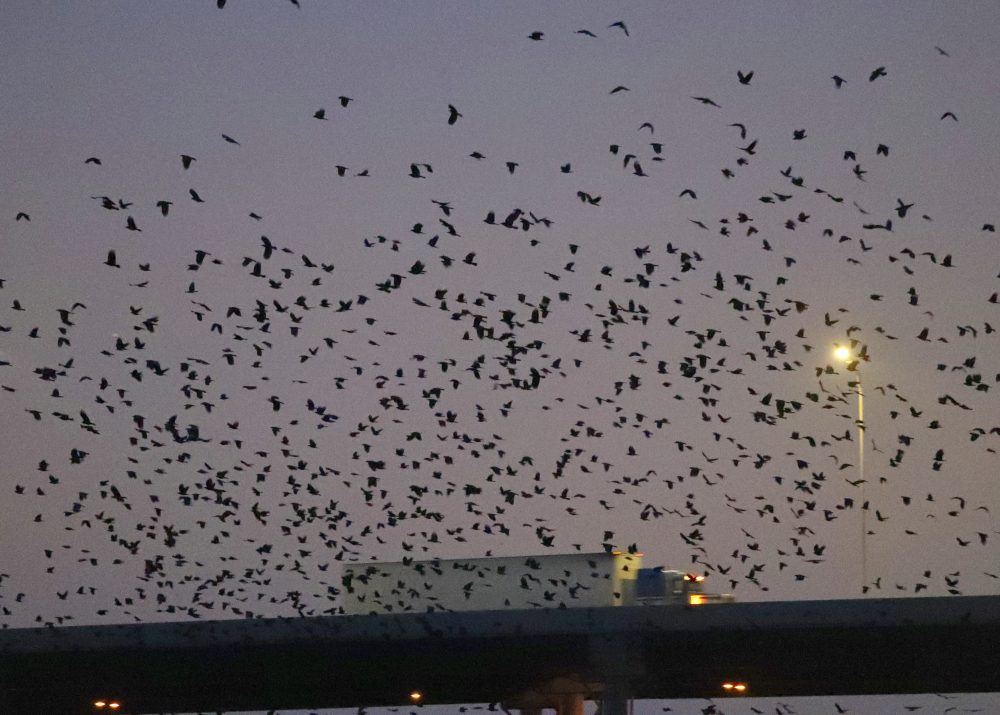 At times they would circle and return to the roost, and minutes later the Crows launched into flight and landed in trees on the south side.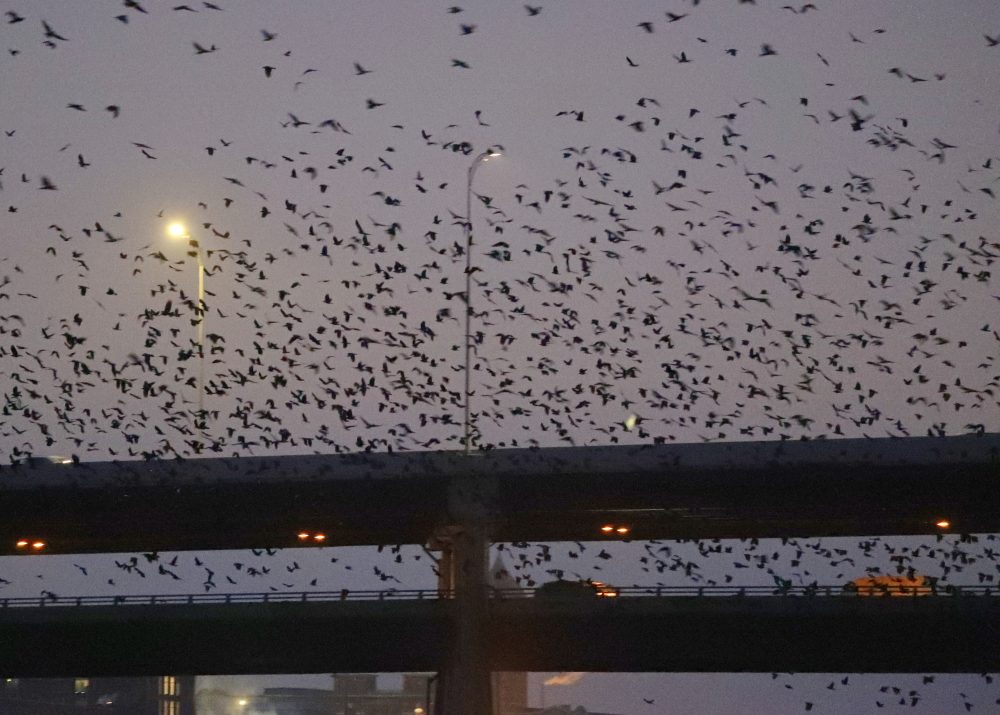 This action went back and forth until all the Crows left the roost and those perched on the south side headed off to day time foraging grounds. Amazing Crow show!!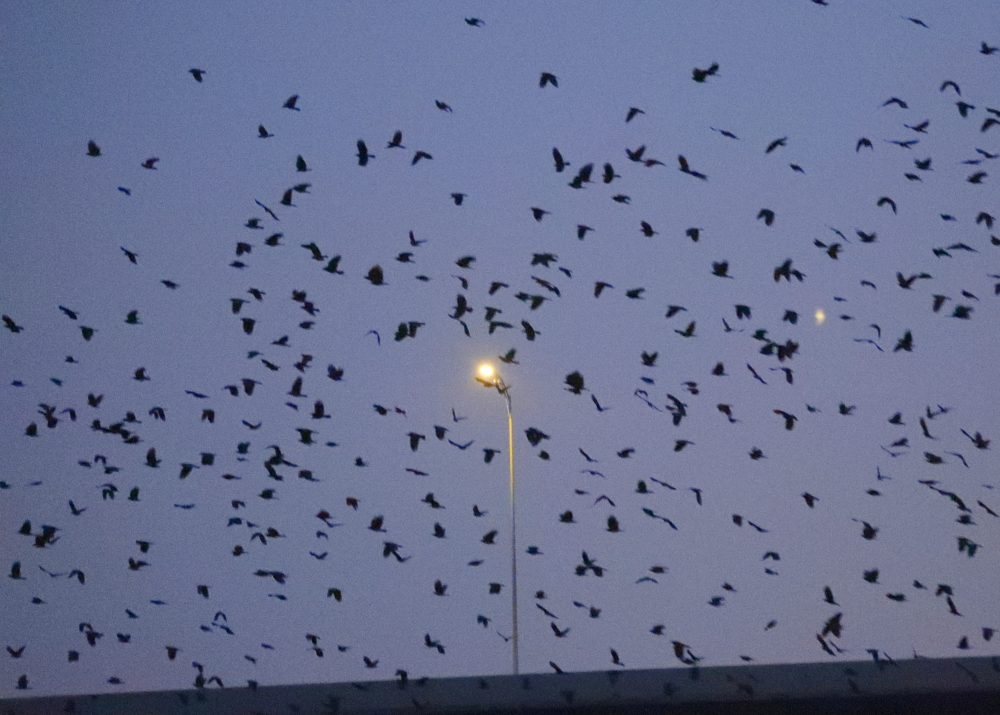 Check out the newly launched Crow Patrol Podcast: wintercrowroost.com/podcast/
Photo gear used for this outing:
Canon EOS 80D with Canon EF-S 18-135mm f/3.5-5.6 IS 
Canon EOS 80D with Canon EF-S 18-135mm f/3.5-5.6 IS (Infrared)
Canon 1DX MK II with Canon EF Telephoto Zoom 100-400mm f/4.5-5.6L IS II USM
ATN BinoX 4K 4-16x Day and Night Smart HD Binoculars with photo/video
SiOnyx Aurora Pro Digital Color Night Vision Optics
Follow us on Instagram: wintercrowroost
Follow us on YouTube: birdsoftheair1
Blog post and photos by Craig Gibson, 2020 Crow Patrol, Lawrence, MA