Conditions: clear skies, setting sun, wind W at 13MPH, gusts 23MPH, temp at 19F/wind chill 6F: sunset time 4:12PM at 238˚ WSW.
Out on solo Crow Patrol with first stop at end of Incinerator Road in Lawrence, MA. Large grouping of Crows on and around the baseball field and perched in surrounding trees minutes after sunset time. Many more seen to the west, over Rt. 495 and beyond, in large groupings in swirling flight, and landing in trees around the Rt. 495 off ramp. Image below shows Crows lifting off in flight from snow covered baseball field.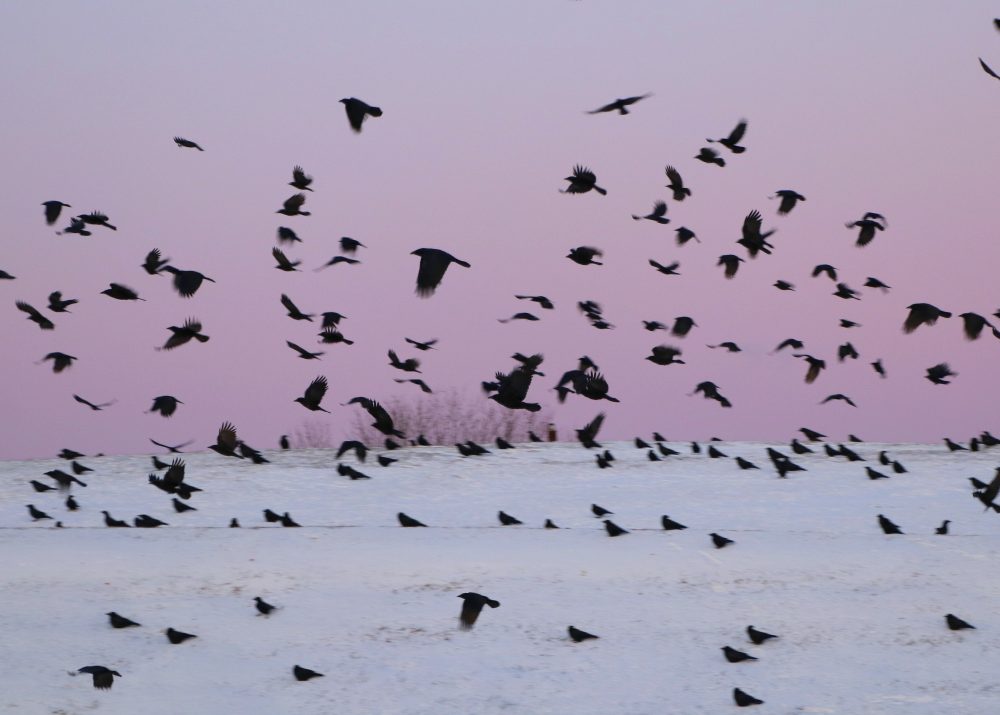 Next, moved to observation post along south side of Merrimack River near end of North Main Street, North Andover. While underway, southbound on Rt. 495, going over the bridge, with Merrimack River below, looked out to the WSW, and observed streams of Crows flying in and captured quick image while driving. It was one of those nights, beautiful sunset colors but few clouds to provide contrast.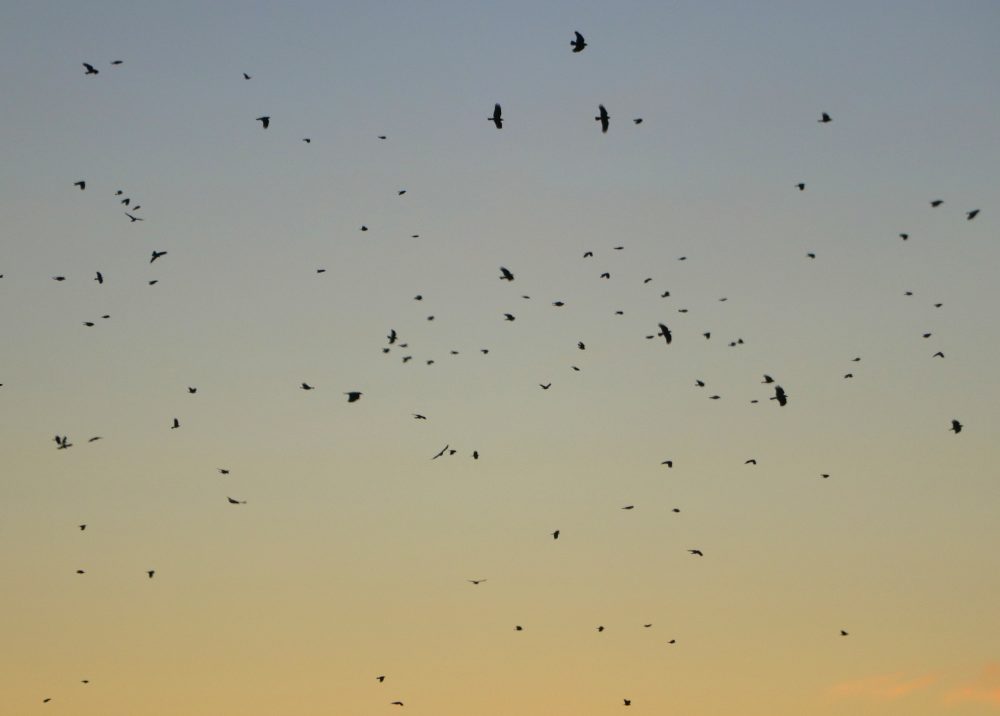 Once resettled along south side of Merrimack River, observed Crows surging in flight waves into the roost. It is so different and dazzling each night, which is almost hard to imagine. Tonight bitter cold with wind gusts and wind chill making the temperature feel in  low single digits! All of a sudden, the vocalizations went way up and a massive group of Crows lifted up, and in flight from the very south end of the bridge, on the east side. They were visible through the clutter of low tree branches. Was just able to capture this image, about 22 minutes after sunset time, with overhanging branches, river in low foreground, bridge traffic, buildings and smokestacks in background….life surrounding an urban winter crow roost! Love the silhouette of the Crows against the gentle pink, orange, and yellow sky!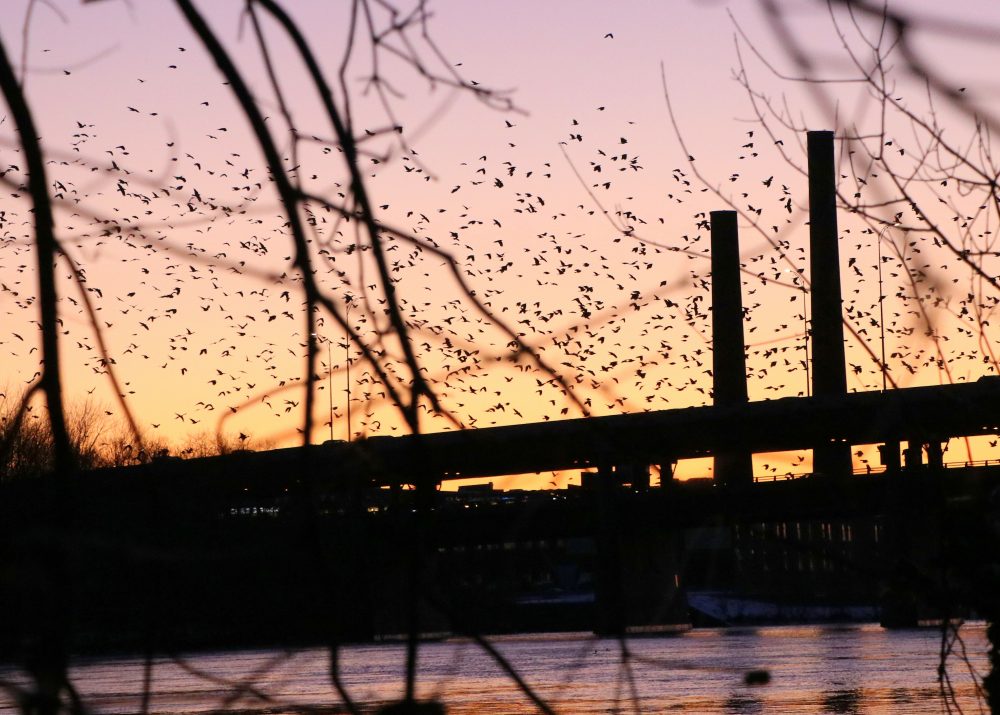 This last image below shows a huge swirl of Crows in flight all around the north end of Rt. 495 Bridge. The Crows repeatedly surged in flight and with elevated vocalizations. The massive swirl of Crows in flight is always a spectacular sight, especially against a stunning and colorful sky backdrop like this one! Minutes later they resettled into the roost and quieted down to much lower levels.
Another amazing streaming, staging, and roosting show by these Crows!
Photo gear used for this outing:
Canon EOS 80D; Lens: EF-S 18-135mm f/3.5-5.6 IS   
ATN BinoX 4K 4-16x Day and Night Smart HD Binoculars
Blog post and photos by Craig Gibson, 2019 Crow Patrol, Lawrence, MA