Conditions: partly cloudy, wind 17MPH, gusts to 25MPH, temp at 37F, wind chill 27F; sunset time 4:40PM
Out on Crow Patrol with first stop to watch hundreds of Crows milling around the field next to the Essex County Sheriff's Pre-release Center. This facility is located at the start of Incinerator Road in Lawrence. The guard staff was good enough to let me capture a few images, but retained a bit of wariness about my visit!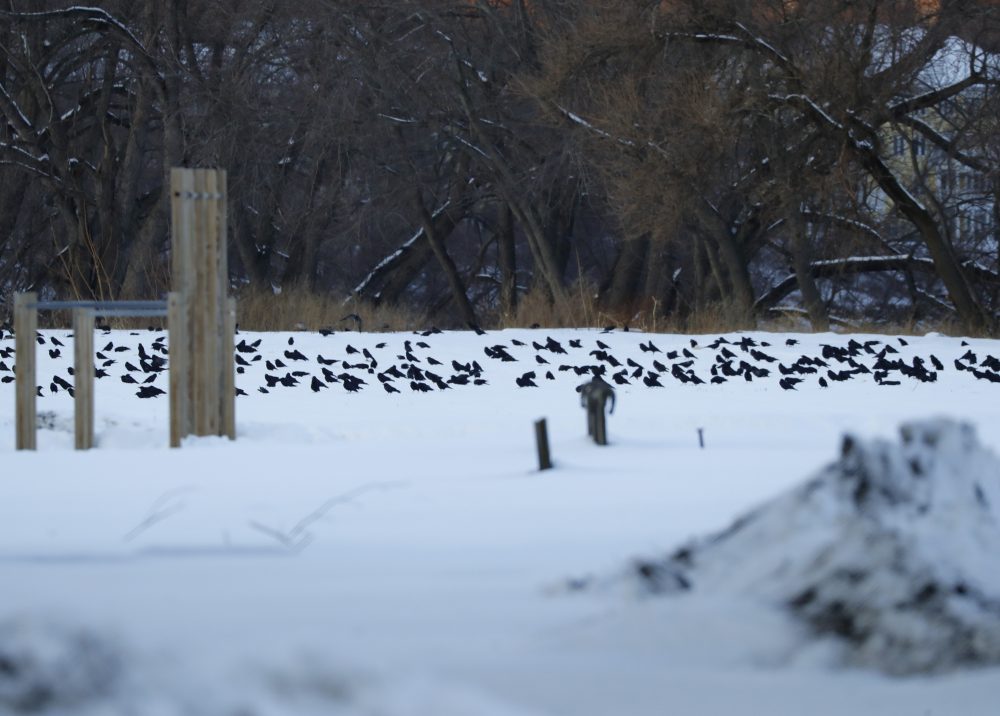 While driving around to south side of Merrimack River, plenty of Crows seen in playful flight around very east end of Riverwalk complex. Moved to observation area along the south shore of the river. A small number of Crows were seen minutes after sunset time, perched atop trees at the Rt. 495 on ramp on Sutton St. This became the final staging area. The sunset sky provided a stunning background with colors and clouds! The image below was captured at sunset time.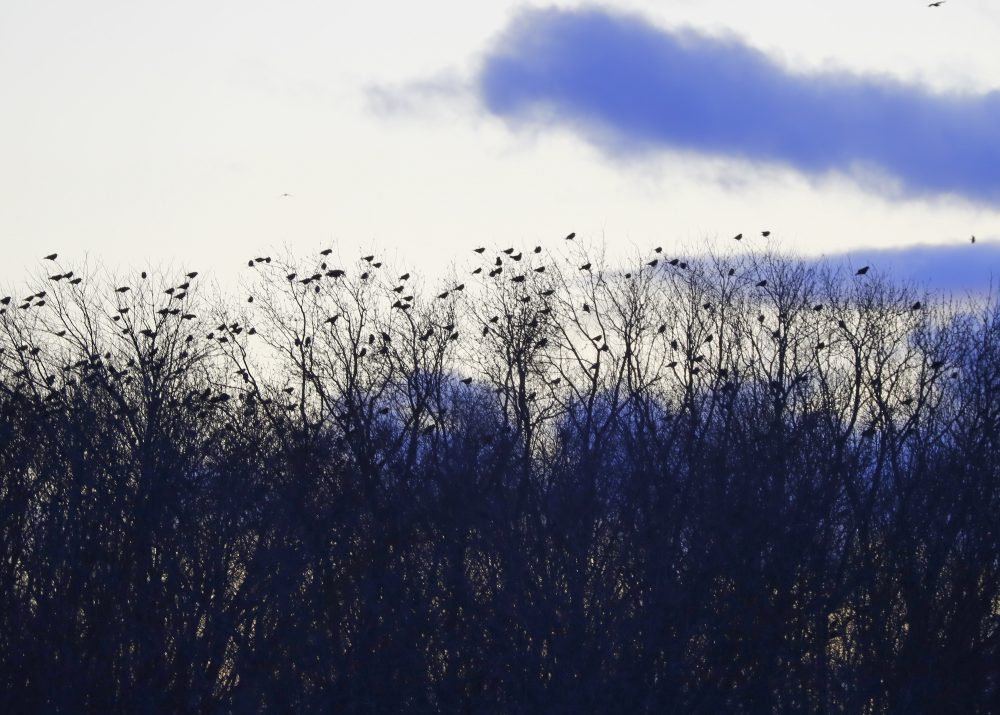 The initial stream of incoming Crows from downriver did start until close to 15 minutes after sunset time. They kept streaming in, and none were seen moving to, or perching in the roost. The image below was captured about 15 minutes after sunset with dark clouds in the background.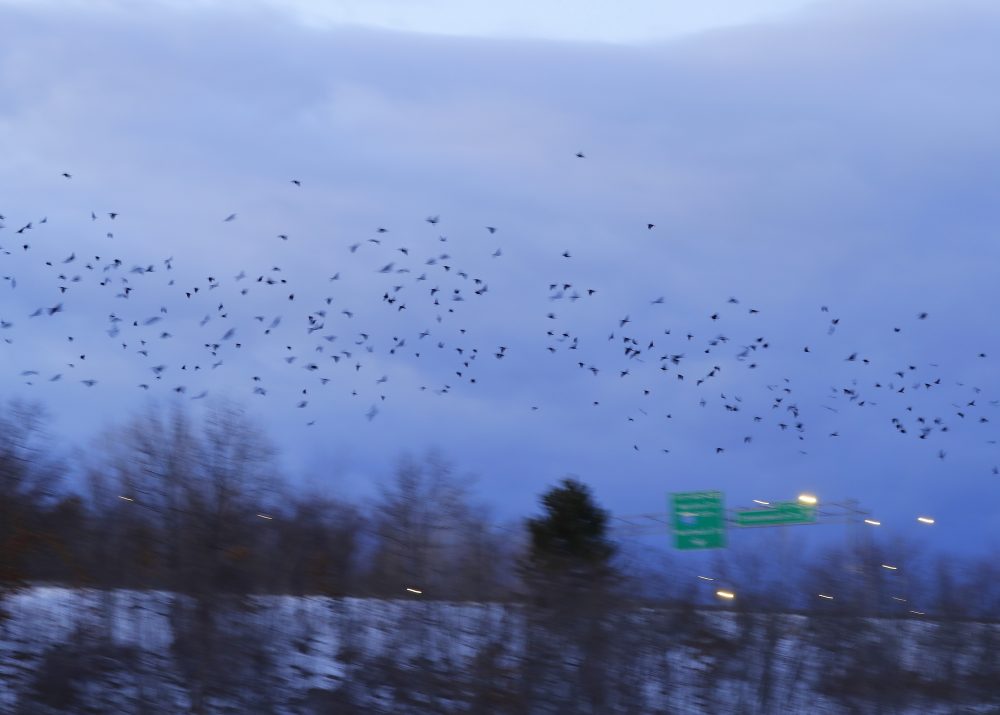 The Crows continued to gather, in bigger numbers, in the trees on Sutton St. by the highway ramp. The image below shows the buildup compared to prior image above! This moment was about 20 minutes after sunset time with fading light and more Crows!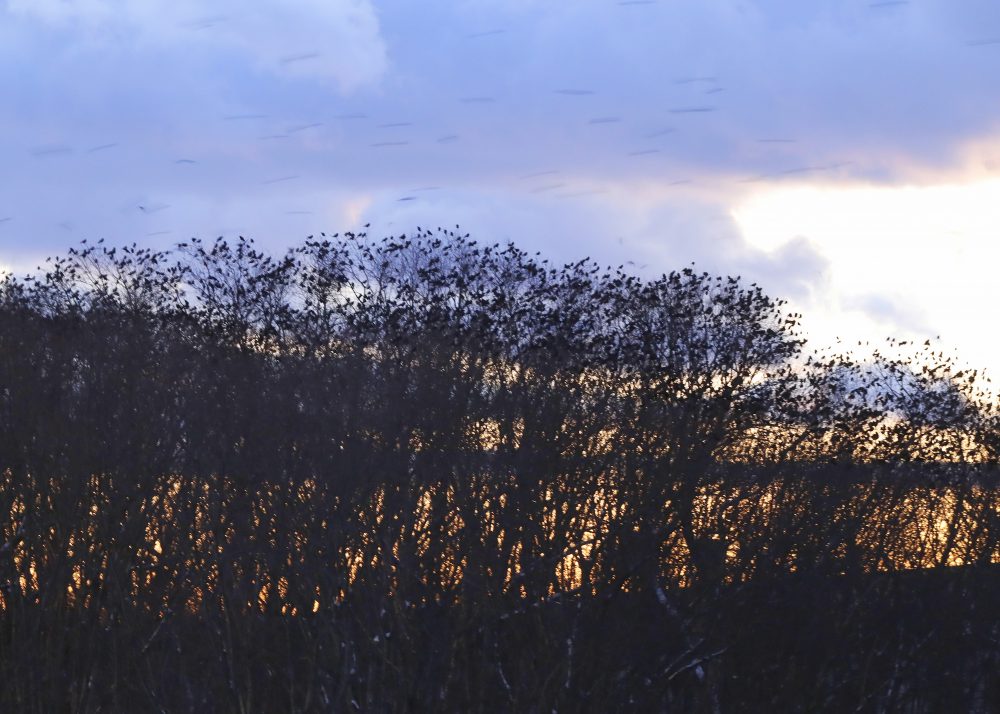 At thirty minutes after sunset time, with continued streaming in, we had a number of false start attempts to depart for the roost. Then one large group moved over the river and some of them landed and remained in the roost trees at almost 35 minutes after sunset time. The with intense vocalizations, other groupings moved to the roost filling up the sky above the bridge in a spectacular way! Again, 35 minutes after sunset time and diminished lighting conditions.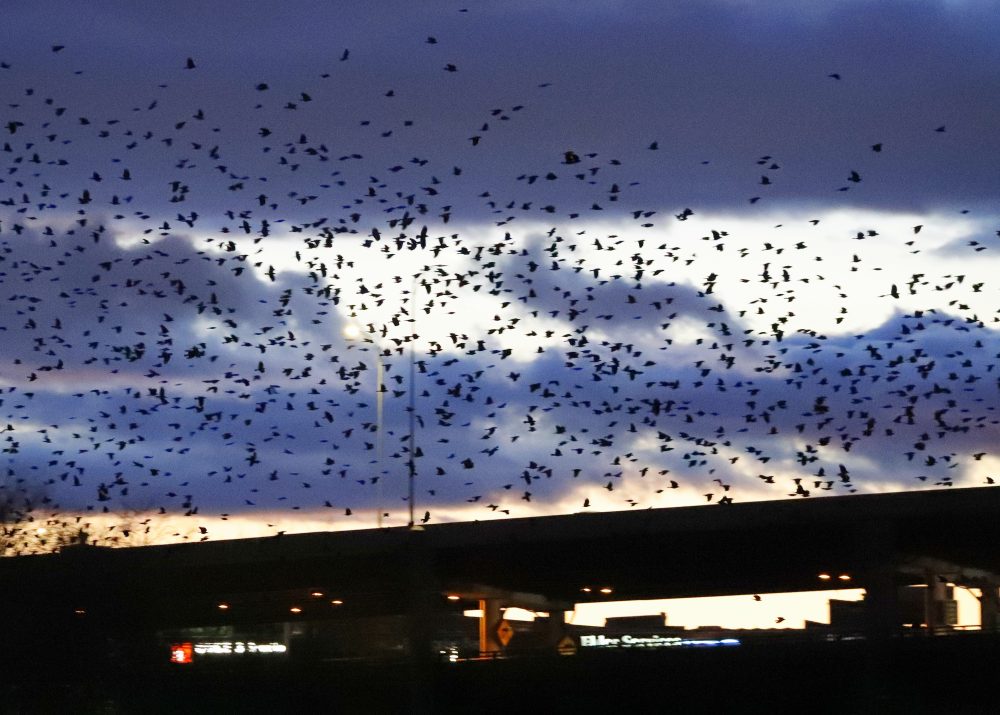 After the false starts and many attempts, the Crows really started to lay anchor at the roost, not all at once, but in growing numbers that only increased over next 20 minutes.  The image below shows them settling into the trees closest to the bridge.  Another remarkable night at the roost!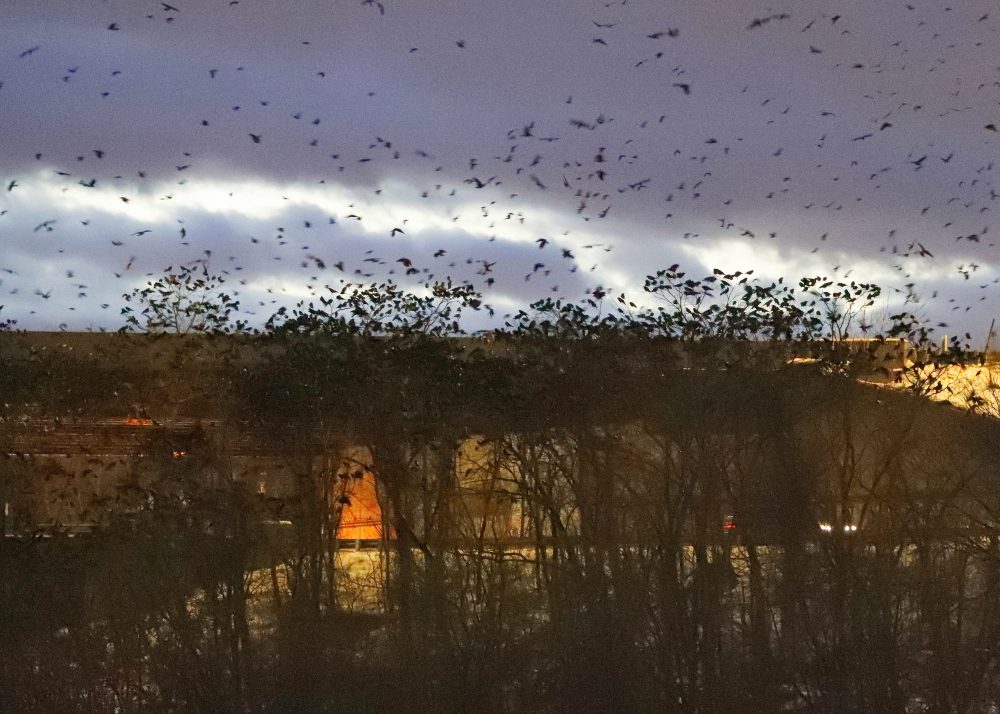 Photo gear used for this outing:
Canon EOS 80D; Lens: Canon EF-S 18-135mm f/3.5-5.6 IS   
Canon 1DX MK II; Lens: Canon EF Telephoto Zoom 100-400mm f/4.5-5.6L IS II USM
ATN BinoX 4K 4-16x Day and Night Smart HD Binoculars with photo and video
Blog post and photos by Craig Gibson, 2020 Crow Patrol, Lawrence, MA