This video was taken almost 30 minutes after sunset time on a heavy overcast night. The Crows had been staging downriver from the normal overnight roost nearby. They kept launching into flight, swirling around over the river, and returning back to the perches in trees nearby.
Conditions: overcast skies, calm, 37F: sunset time at 4:18PM
Out on solo Crow Patrol starting about 30 minutes before sunset time. Initial patrol started out on Sutton St. in North Andover just after the Rt. 495 Bridge. Crows seen streaming in and perching in trees and on ground all along Sutton St. up to general Airport area, and along Chadwick St. and side streets just to the south. Moved to regular observation post on shore line, about 4:20PM, south side of Merrimack River, just under 200 yards east of bridge. Crows seen overhead while streaming in, very orderly, from the west.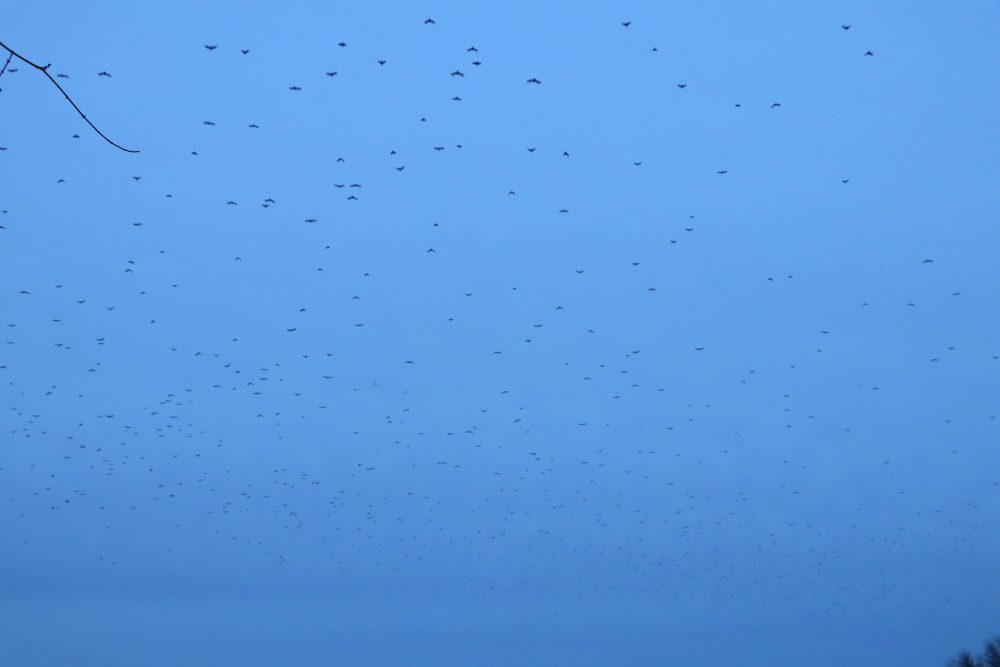 The Crows were observed in wild swirling flight gyrations in area around the pump house and beyond, at the end of No. Main St. for next 30 minutes. Growing numbers were seen starting to gather in the large trees along the south side of the Merrimack River.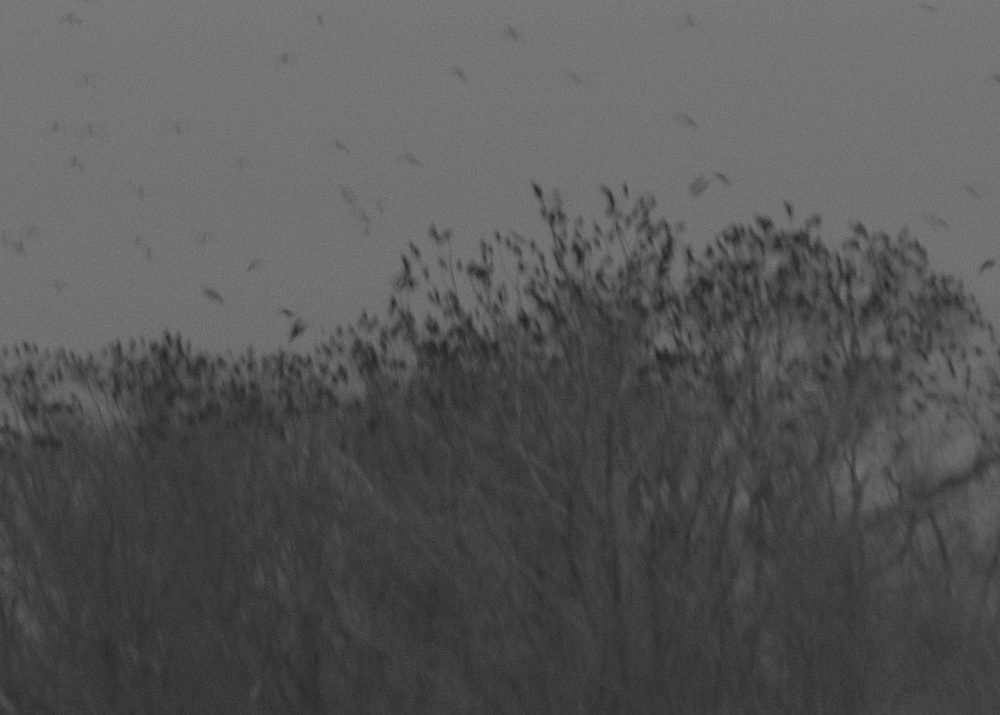 The Crows assembled in trees around that location as the sky darkened post sunset. The large flight bursts went out and over the river, and then back to the staging area, unlike any pattern seen recently. It's almost like they were reluctant to end what has been final roost. There may have been a predator visit, perhaps a Great Horned Owl, that left the Crows tentative. They would attempt and then seem to fall back as seen in both videos in this posting. After constant scanning, all but a handful of Crows were observed in normal roost location on north side of the river.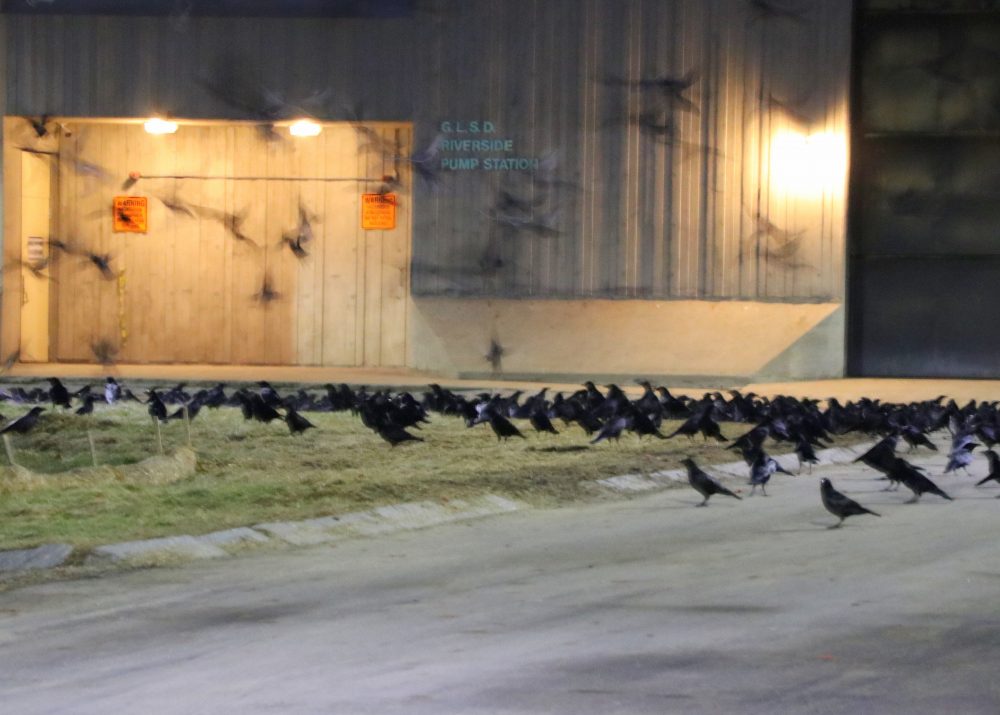 Just before departing, observed 300+ Crows loitering on the grounds around the pump house.  As you can see in photo above, they seemed to enjoy the ambient lighting nearby. After departing this post about 5:20PM, drove over the Rt. 495 Bridge, by the regular roost area, and sure enough, the Crows had moved into the roost in large numbers, much later (50 minutes plus post sunset time) than on prior recent nights. Patrol time: 1.5 hours