Dramatic drone video of Crows entering overnight roost!
Conditions: mostly sunny, wind Sw 7MPH, temp at 48F; sunset time 4:18PM
Out on Crow Patrol with initial stops at regular nearby staging locations with little action. Crows seen streaming towards one of the staging areas around Ferrous Park on the north side of the Merrimack River. This view below was from the top of parking garage and observed Crows starting to assemble at far end B&D roof area. This image about 3 minutes after sunset time.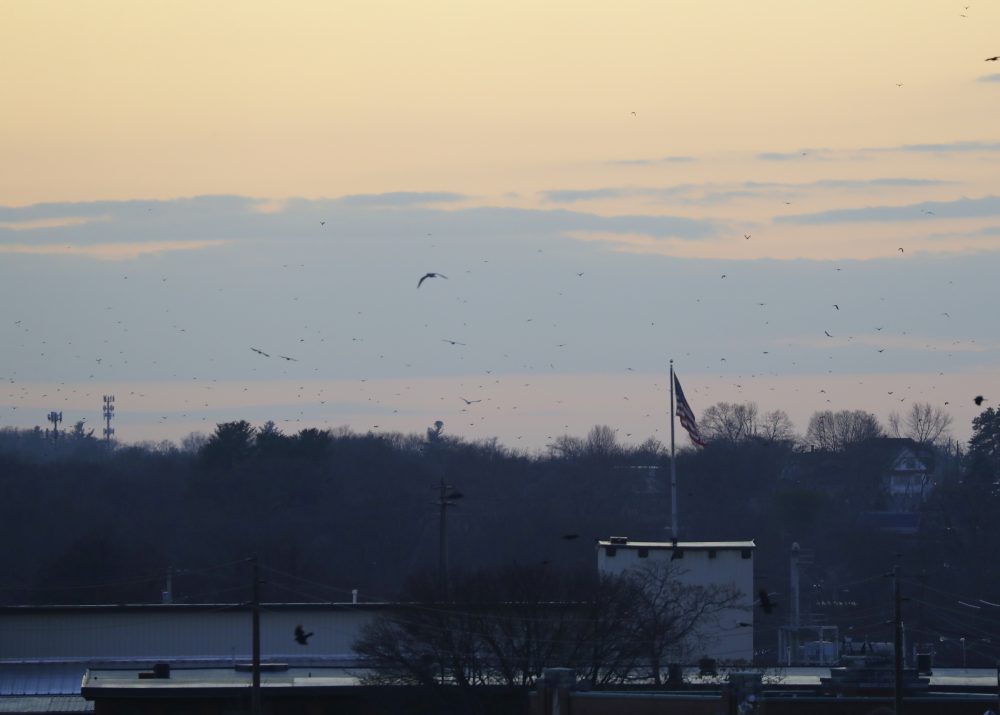 Many more Crows seen streaming in from SE/S/SW/W/NW, swirling around in flight and then landing on the roof. Moved down to South Canal Street in time for daily train whistle and dramatic flight liftoff action with Crows heading to the north and then many circling around and landing back again on the roof. This image captured about 15 minutes after sunset time.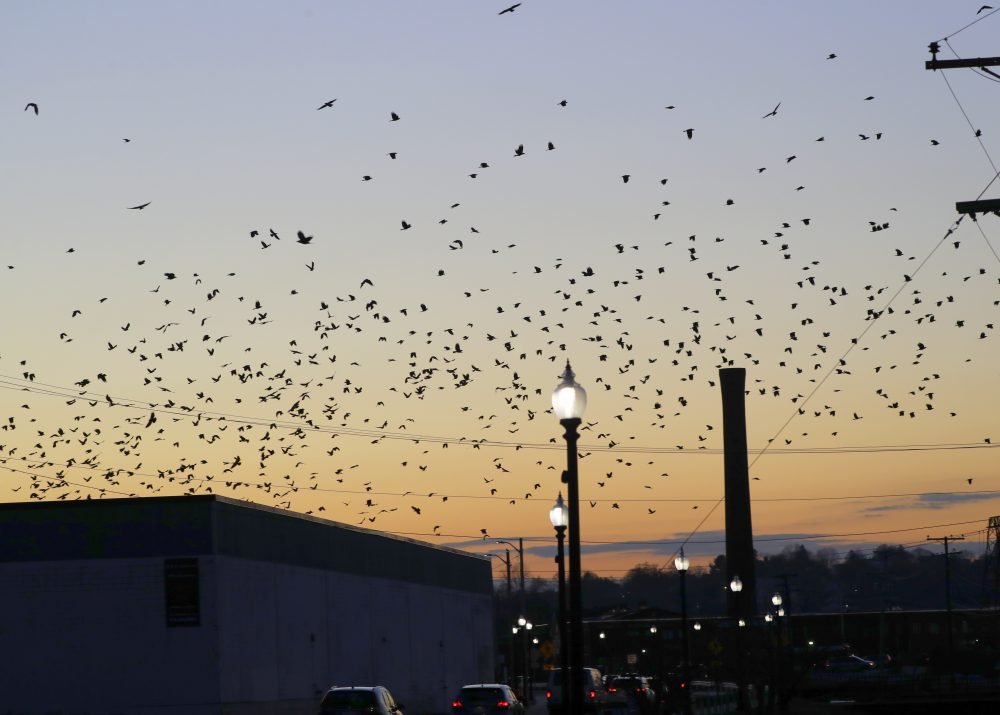 Finally, moved over to the Mill240 park area for views of Crows entering the roost trees on the south side of the river, from the Duck Bridge up to the back of the truck depot. This vantage point shows the Crows swarming in and landing around the rear ares of the National Grid substation. This image from about 29 minutes after sunset time.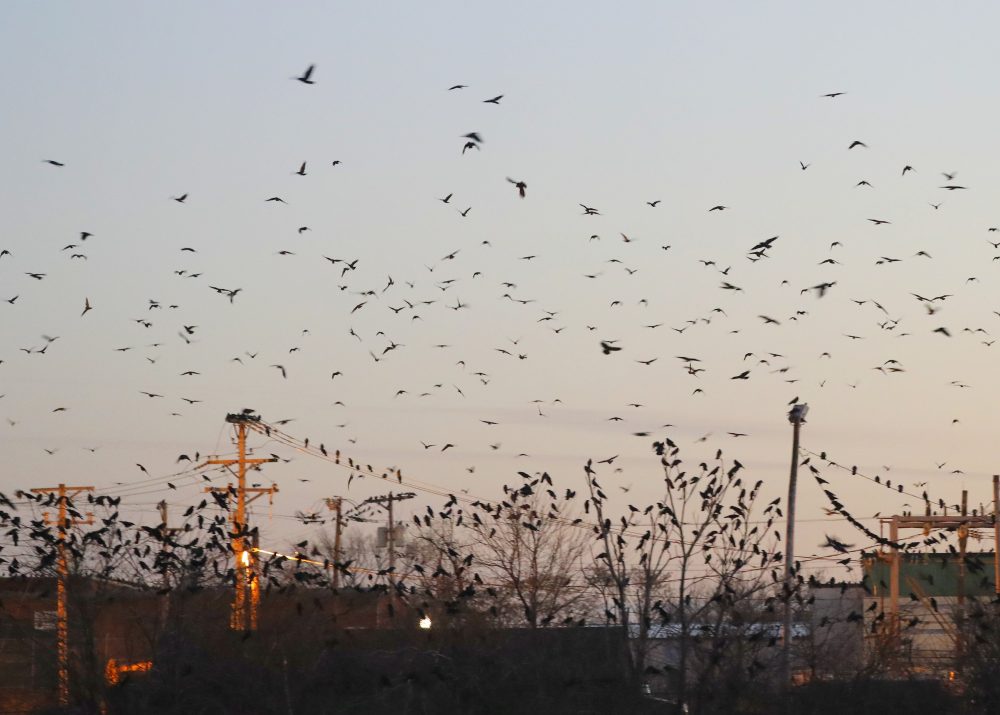 Here's another look at the Crows settling into the overnight roost at the very west end of the New Balance building and the National Grid substation. This area has a substantial amount of ambient lighting and the Crows are drawn to the trees, the utility lines and poles, rooftop edges, and on the ground as well. This image, captured with an infrared camera, from about 42 minutes after sunset time.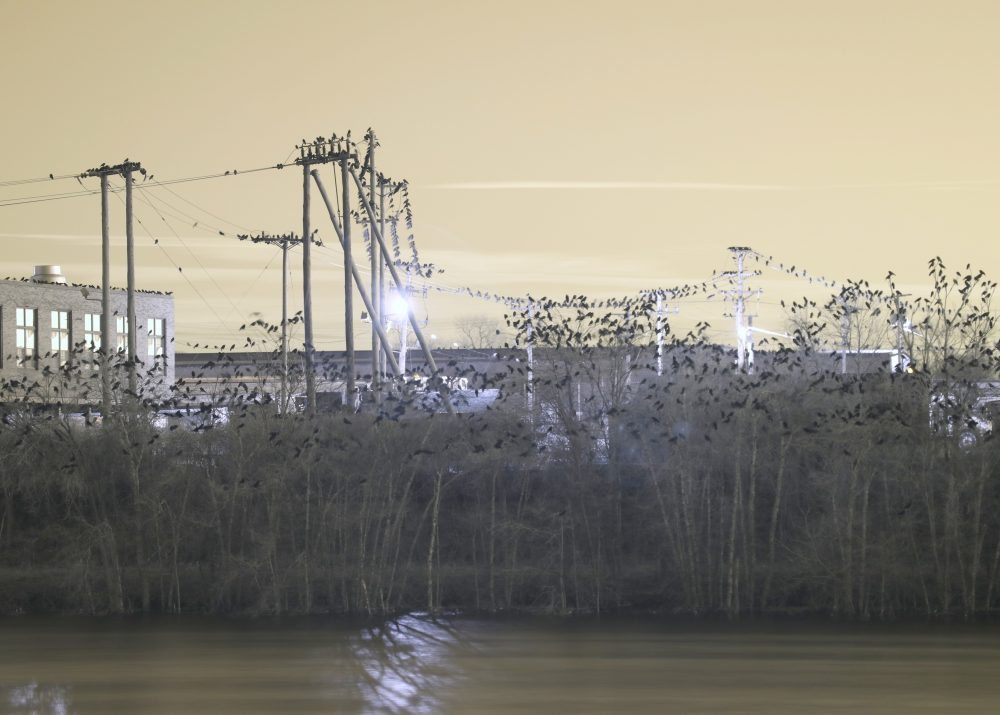 This final view, from the Mill240 park looking to the SE at the overall roost area, shows a section of the roost with a dense packing of Crows. They perch and roost at many different levels in these trees. Vocalizations were loud and intense and then subsided about an hour after sunset time. This image was also captured with infrared camera gear about 60 minutes after sunset time. Another amazing roost outing!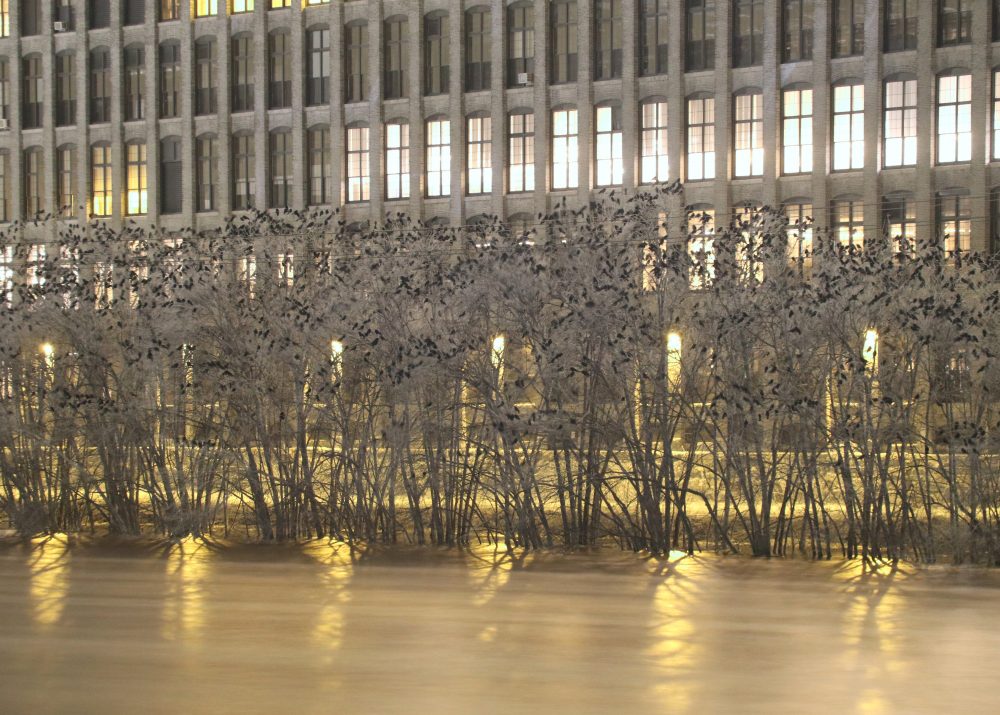 Check out the newly launched Crow Patrol Podcast: wintercrowroost.com/podcast/
Photo gear used for this outing:
Canon EOS 80D with Canon EF-S 18-135mm f/3.5-5.6 IS 
Canon EOS 80D with Canon EF-S 18-135mm f/3.5-5.6 IS (Infrared)
Canon 1DX MK II with Canon EF Telephoto Zoom 100-400mm f/4.5-5.6L IS II USM
ATN BinoX 4K 4-16x Day and Night Smart HD Binoculars with photo/video
SiOnyx Aurora Pro Digital Color Night Vision Optics
Follow us on Instagram: wintercrowroost
Follow us on YouTube: birdsoftheair1
Blog post and photos by Craig Gibson, 2020 Crow Patrol, Lawrence, MA