Conditions: mostly cloudy, wind W 5MPH, 41F; sunset time 4:19PM
Out on solo Crow Patrol making initial observations from the Mill240 Park area. This shows swarms of Crows taking off in flight from the roof of the SmartCube building about 10 minutes after sunset time.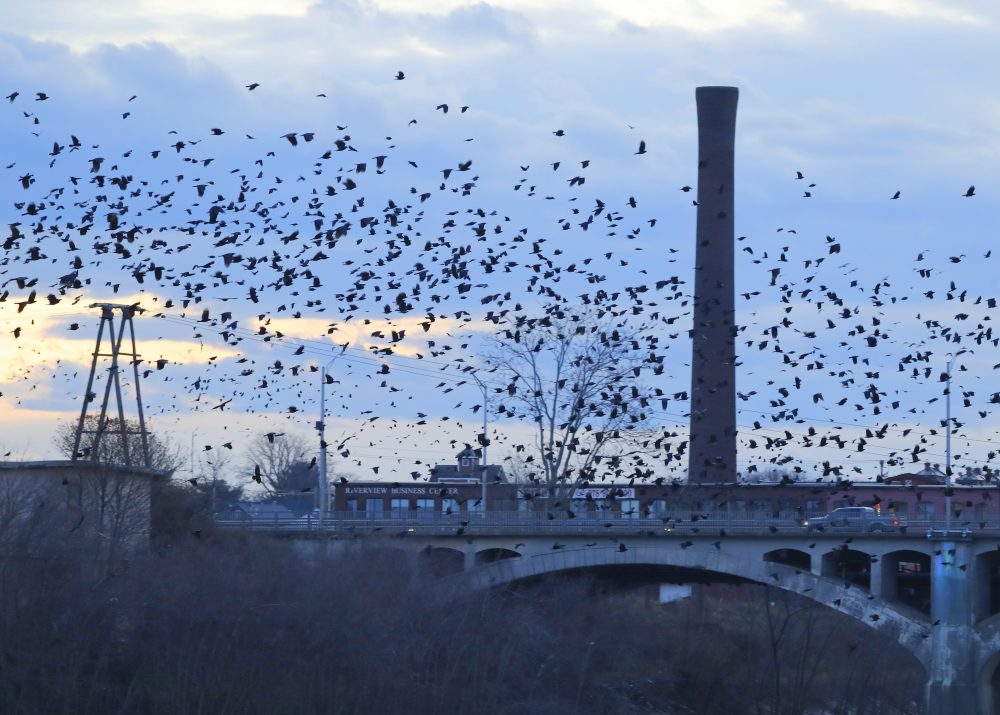 This next image shows flight action over the truck depot area about 20 minutes after sunset time. The image was captured with an infrared camera.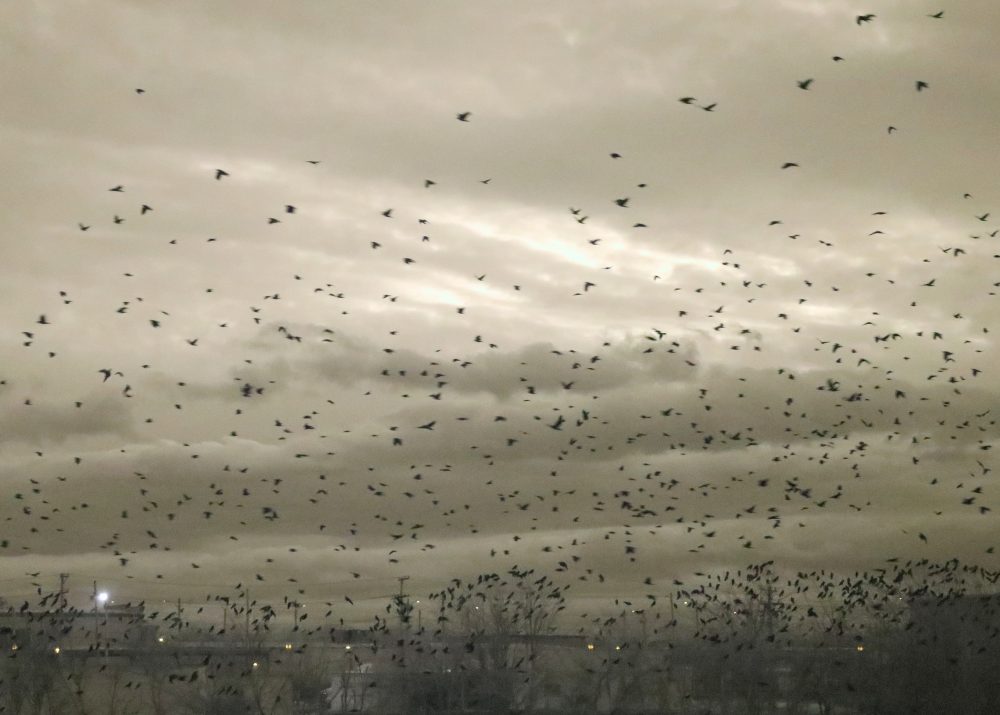 With same camera, minutes later, turned towards the New Building to see the streams of Crows coming in from the east/downriver with the Clock Tower in the background.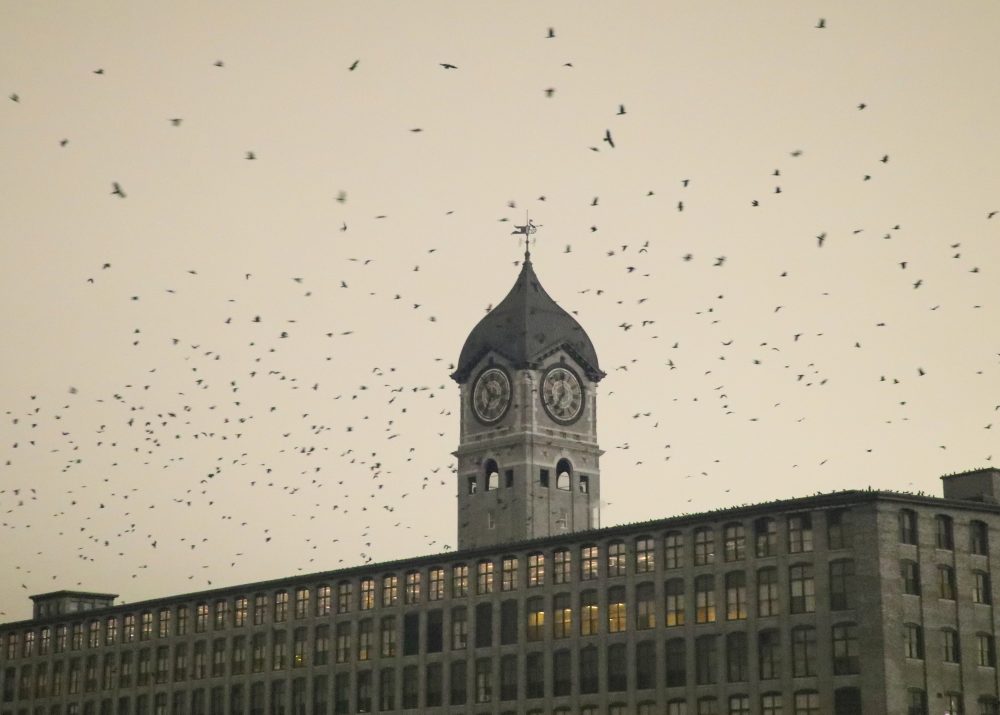 The Crows settled into the regular overnight roost area on the north side of the New Balance building. This image was captured with the infrared camera about 39 minutes after sunset time and provides a sense of the Crows in the roost trees while the vulcanizing continued before dying down shortly afterwards.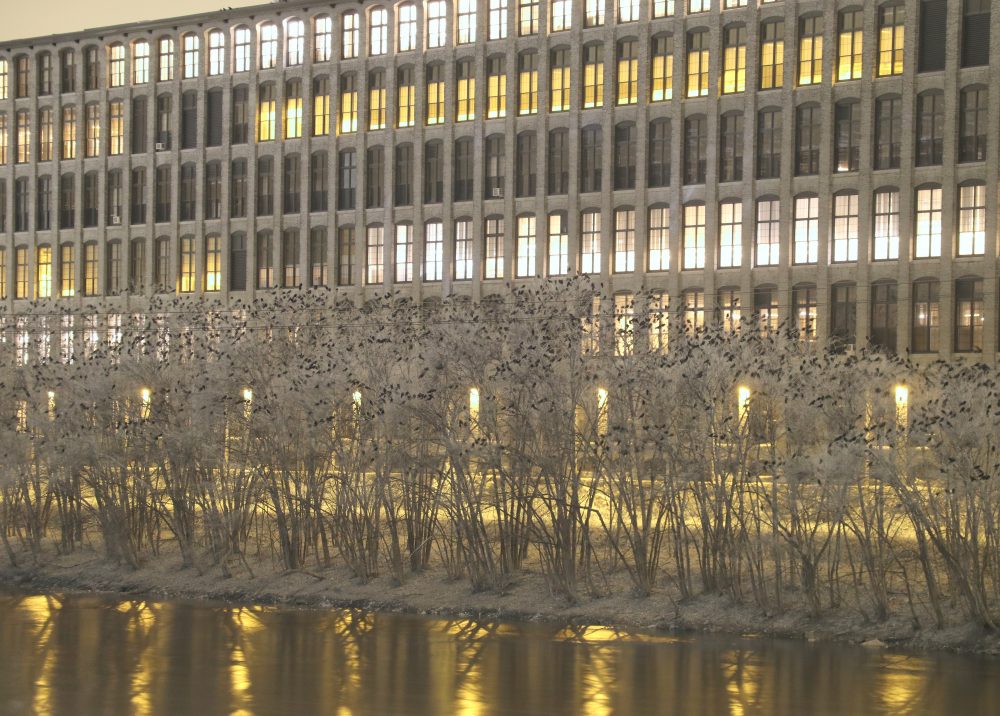 Thanks to friend who comes out on Crow Patrol from time to time, we have this final image captured with the drone, taken over the very west end of the New Balance building looking towards the east and the Duck Bridge about 55 minutes after sunset time.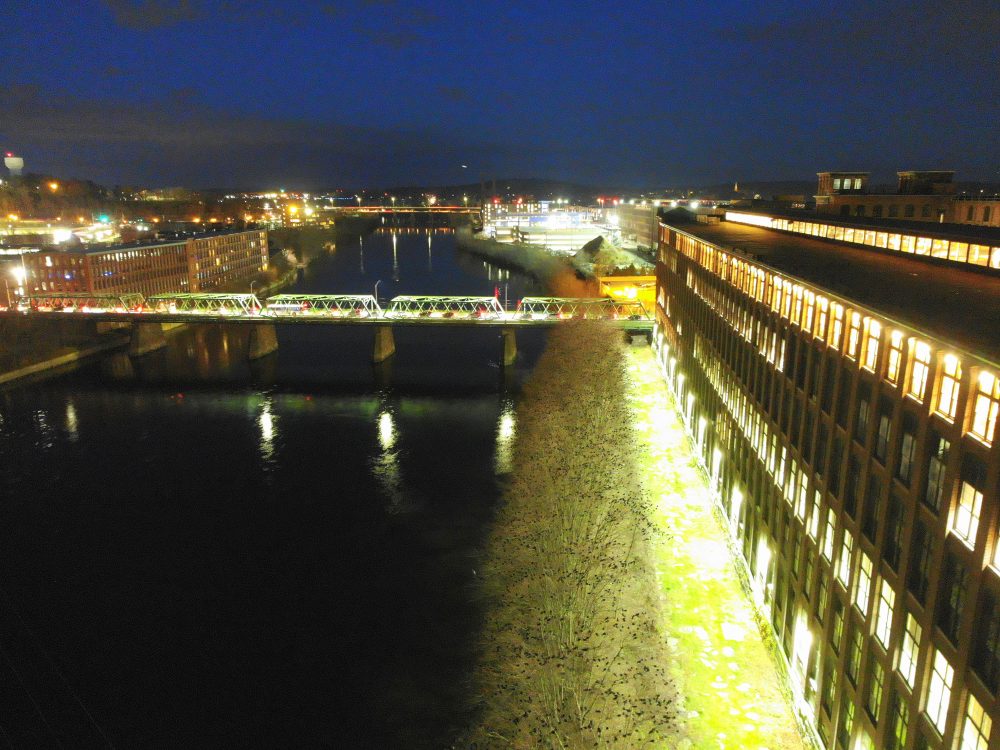 Photo gear used for this outing:
Canon EOS 80D with Canon EF-S 18-135mm f/3.5-5.6 IS 
Canon EOS 80D with Canon EF-S 18-135mm f/3.5-5.6 IS (Infrared)
Canon 1DX MK II with Canon EF Telephoto Zoom 100-400mm f/4.5-5.6L IS II USM
ATN BinoX 4K 4-16x Day and Night Smart HD Binoculars with photo/video
SiOnyx Aurora Pro Digital Color Night Vision Optics
Follow us on Instagram: wintercrowroost
Follow us on YouTube: birdsoftheair1
Blog post and photos by Craig Gibson, 2020 Crow Patrol, Lawrence, MA