Conditions: clear sunset skies, wind W at 13MPH, 70F; sunset time 6:44PM (2020 Winter Crow Roost eBird checklist: #83)
Out on Crow Patrol with first stop along Incinerator Road to watch small numbers of Crows staging in the distance, to the east, past Charles Street and around west perimeter of the airport. Moved over to south side of the Merrimack River around 10 minutes after sunset time. While looking for initial incoming stream of Crows, noticed a perched Bald Eagle on the north side of the river. They are common in this area.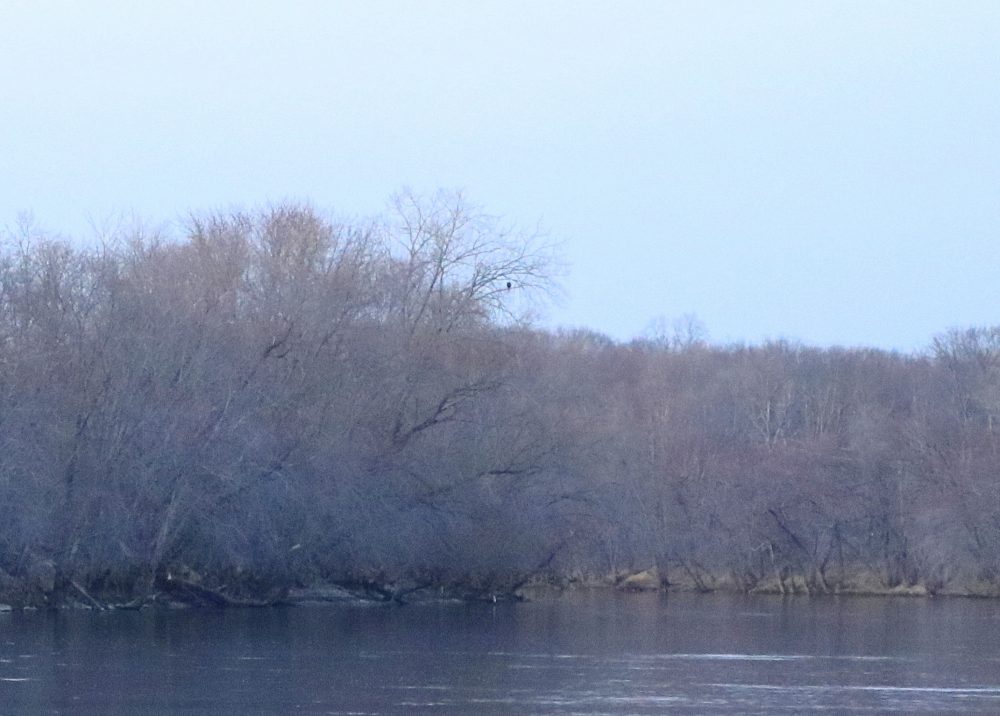 Just afterwards made a loop over the Rt. 495 Bridge and observed the full moon rising over the Merrimack River, about 23 minutes after sunset time; quite a magnificent sight to behold!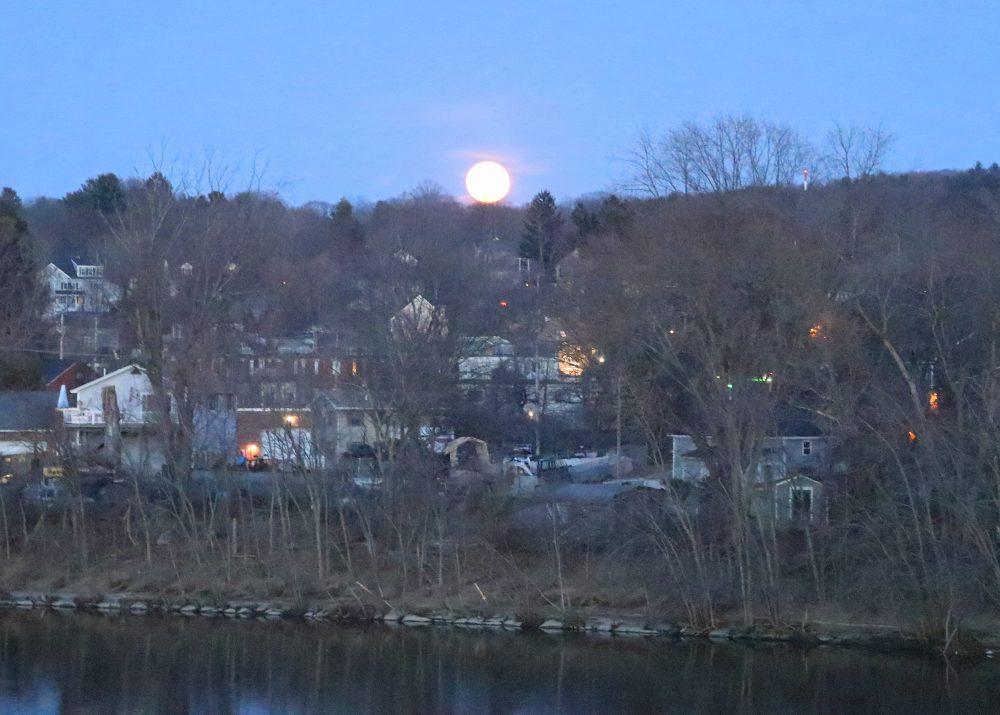 The first wave on incoming Crows were seen about same time converging into overnight roost. We are starting week 16 in this roost location! Far fewer Crows were seen streaming downriver prior to sunset. Overall, it started to feel like they may have moved the roost, then about 18 minutes after sunset time, the first Crows arrived at the far end of the roost area, and the others followed and came tumbling in like so many nights before!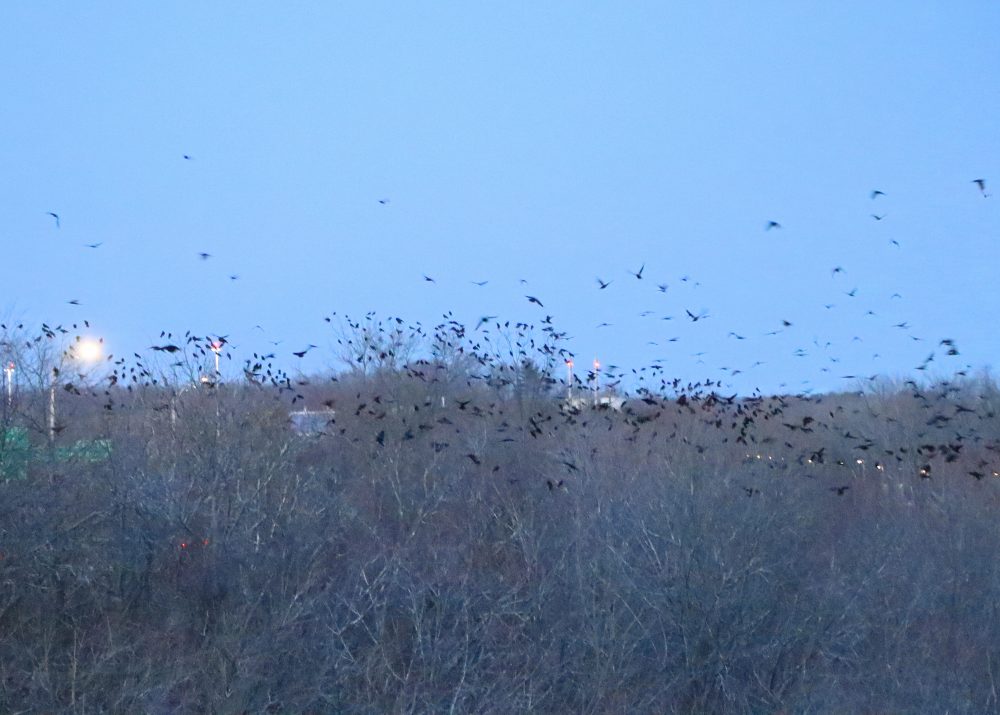 The Crows converged into the roost over the next 15 minutes, with lots of vocalizing until thing settled down shortly after 7:20PM. It continues to be an exhilarating sight to watch the flight action into the overnight roost. At times it seems so random and yet we now know from closer observation along with time/motion studies, that the roost fills in with greater orderliness that we had reason to understand. This image below, looking east from the bridge, shows the Crows converging into, and filling out the roost, about 24 minutes after sunset time.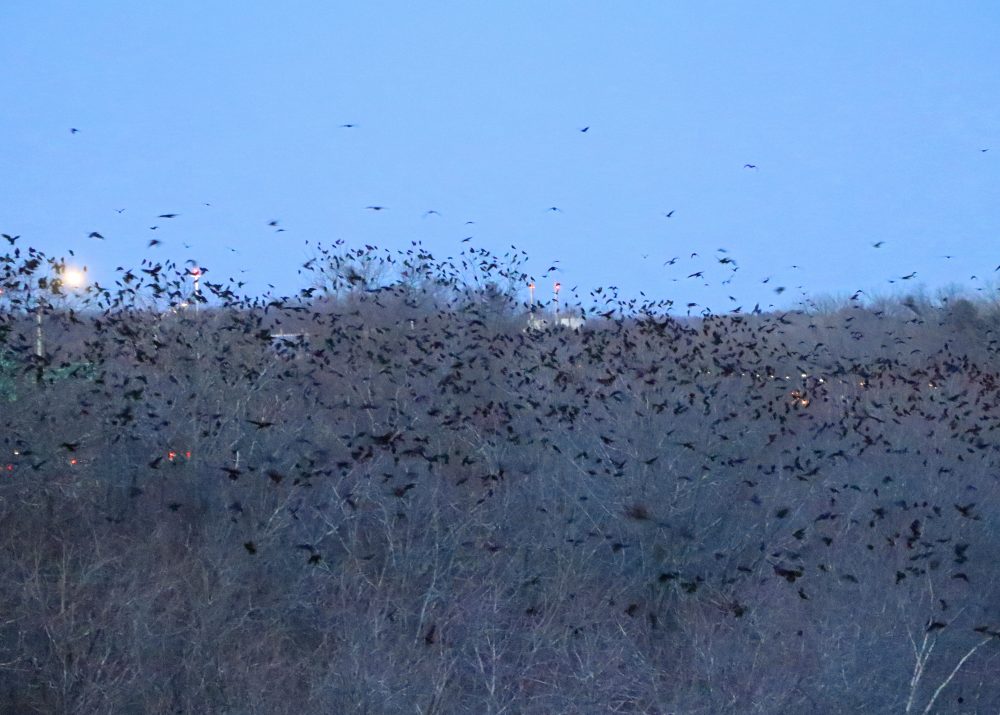 This final image below, taken about 26 minutes after sunset time, is a broader view of the overall extended roost area, looking east from the bridge, and shows the Crows fairly well settled in for the night.  The Crows space out very evenly and are perched on tree tops at all elevations.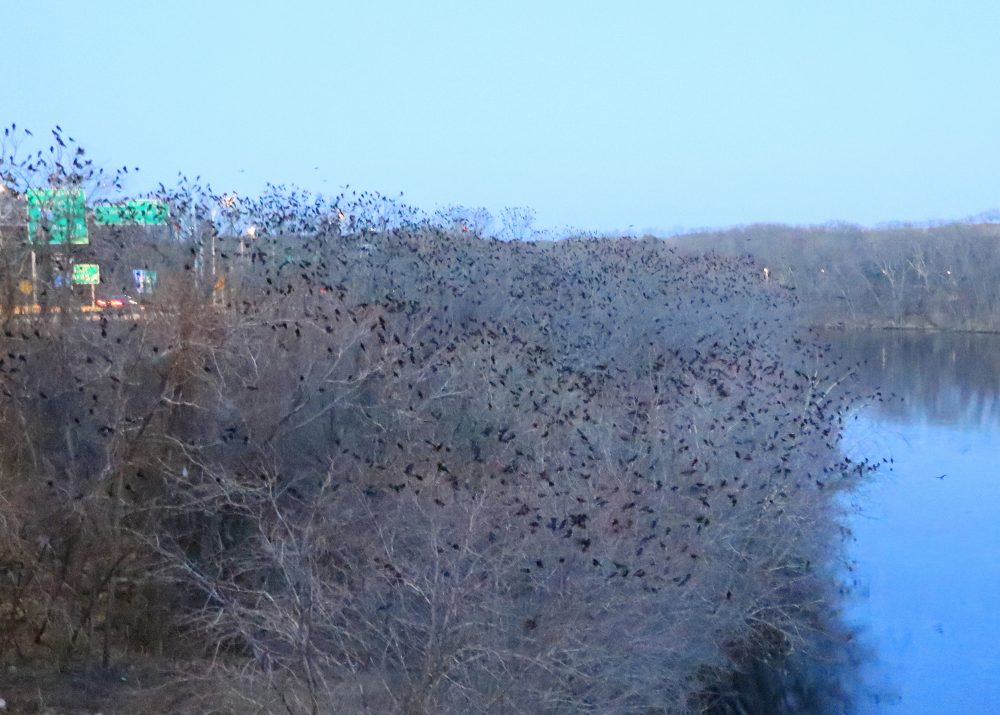 Photo gear used for this outing:
Canon EOS 80D; Lens: Canon EF-S 18-135mm f/3.5-5.6 IS   
Canon 1DX MK II; Lens: Canon EF Telephoto Zoom 100-400mm f/4.5-5.6L IS II USM
ATN BinoX 4K 4-16x Day and Night Smart HD Binoculars with photo and video
Afidus ATL-200 Long-term Time Lapse Camera
Follow us on Instagram: wintercrowroost
Follow us on YouTube: birdsoftheair1
Blog post and photos by Craig Gibson, 2020 Crow Patrol, Lawrence, MA