Conditions: mostly sunny, wind W 10MPH, 29F/20F wind chill; sunset time 5:22PM
Out on Crow Patrol with small group of patrol members, start time just after 5PM, on north side of the Merrimack River. Over 2,000 Crows staging in fields by the Essex County Pre-release Center. About 15 minutes before sunset, an endless flight stream of Crows went by overhead and in downriver direction.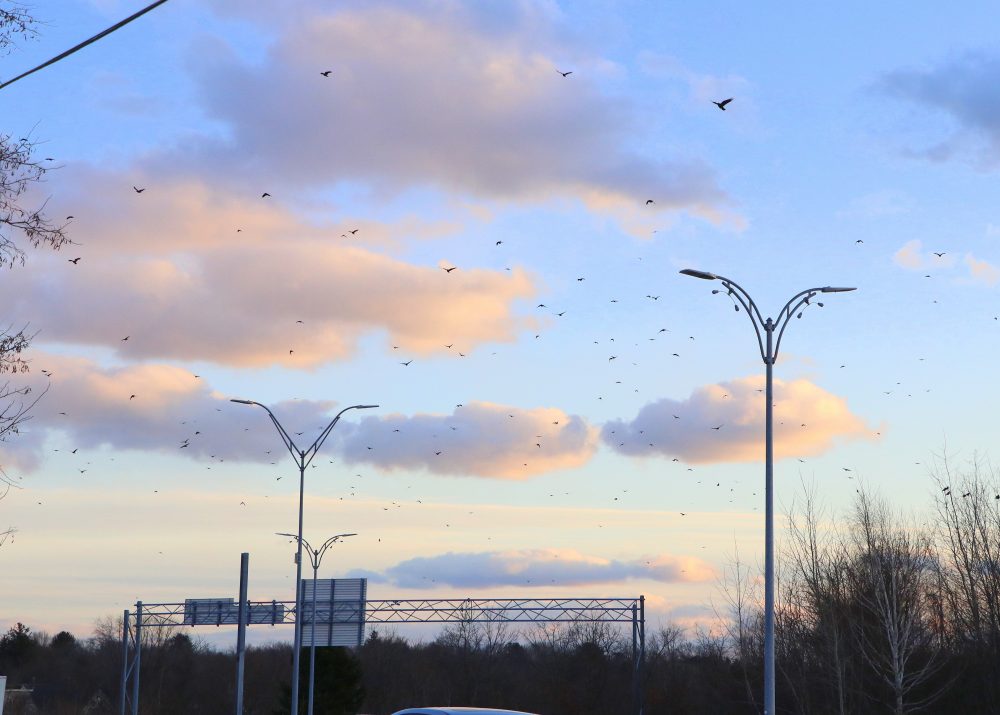 After these Crows were seen streaming downriver, 1/2 mile plus from Rt. 495 Bridge, an initial wave of crows, reversing direction and now flying upriver, began to arrive and perch in trees near the pump house on north side of river, around 13 minutes after sunset time. The image below shows this initial grouping.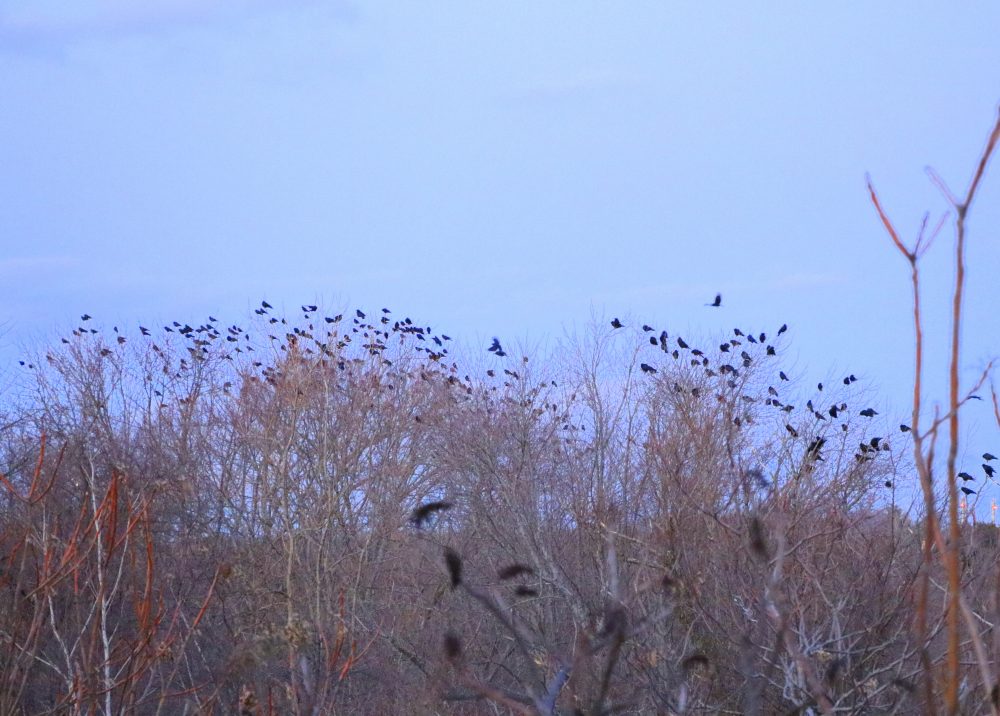 From that moment forward, the surge of incoming Crows multiplied in a big way. Massive and continuous flight waves were seen moving towards overnight final roost. The image below shows Crows surging in from the NE and over the baseball field on Incinerator Road.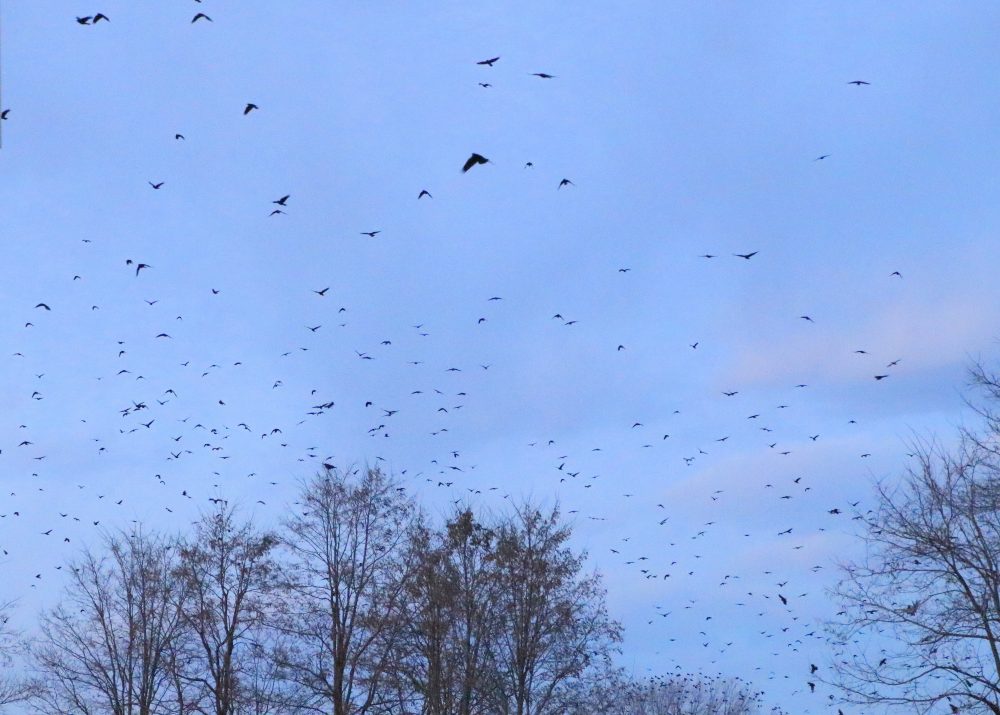 Large numbers of Crows assembled in the extended baseball filed area on their way to the final overnight roosting area near the Rt. 495 Bridge!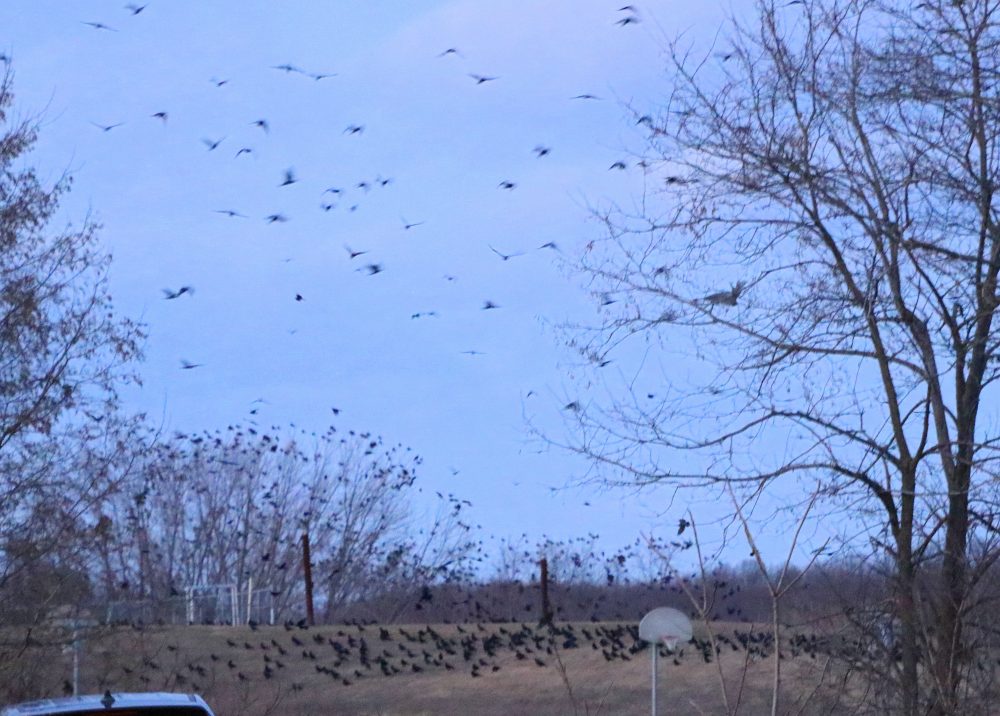 As the Crows swarmed and swirled towards the overnight roost,many of them paused and congregated in the tree tops in and around the Marston st. off ramp between the on ramp up to Rt. 495 North and the Marston St. off ramp on the right as you drive north over the bridge. This image below was the final image for the night and was taken about 31 minutes after sunset time.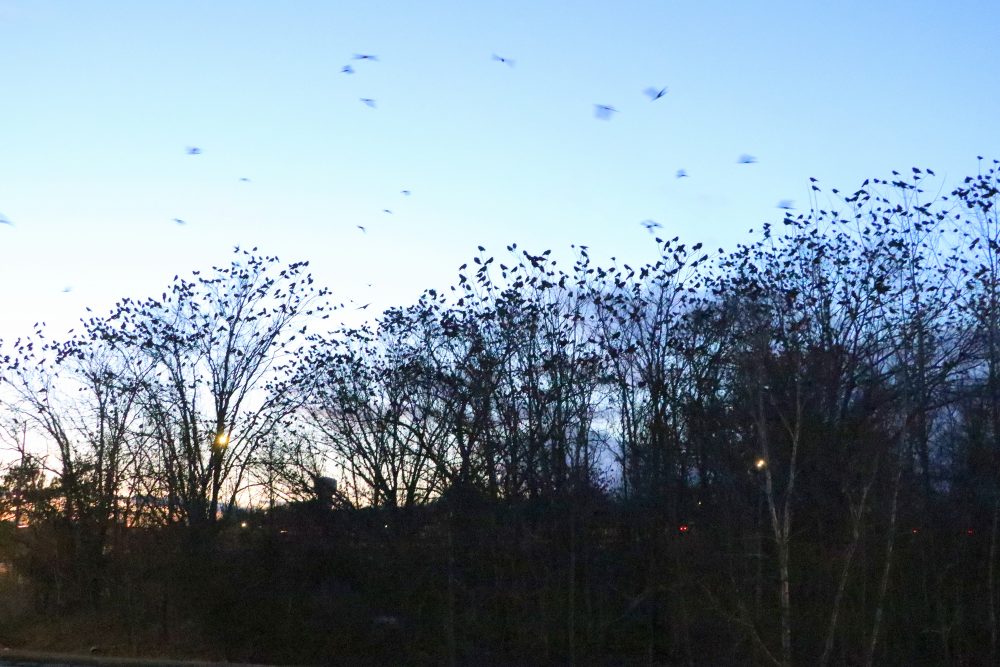 The entire time, Crows leapfrogged along tree tops all over the north side of the river. Thousands landed in trees around the extended Marston St. off ramp and then the Crows later skipped over to the final roost area. Another amazing show!
Photo gear used for this outing:
Canon EOS 80D; Lens: Canon EF-S 18-135mm f/3.5-5.6 IS   
Canon 1DX MK II; Lens: Canon EF Telephoto Zoom 100-400mm f/4.5-5.6L IS II USM
ATN BinoX 4K 4-16x Day and Night Smart HD Binoculars with photo and video
Follow us on Instagram: wintercrowroost
Follow us on YouTube: birdsoftheair1
Blog post and photos by Craig Gibson, 2020 Crow Patrol, Lawrence, MA