Conditions: clear skies, wind W 20MPH, gusts 36MPH, temp at 25F, wind chill 11F; sunset time 5:35PM
Out on Crow Patrol with first stop again along Incinerator Road and baseball fields. Crows seen staging in trees along Marston Street between Dunkin and Commonwealth Motors, and also on the ground on north side of the Essex County Pre-Release Center.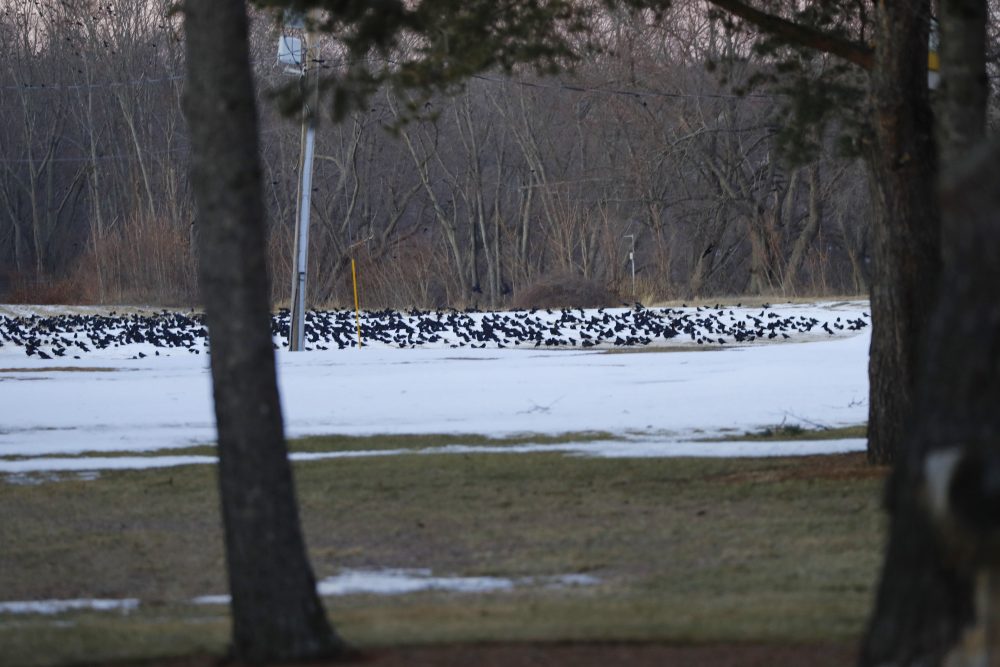 Moved over to the south side of Merrimack River and observed the Crows starting to stream into the general overnight roost area. The Crows became more tightly packed in the trees about 150 – 300 yards from the Rt. 495 Bridge.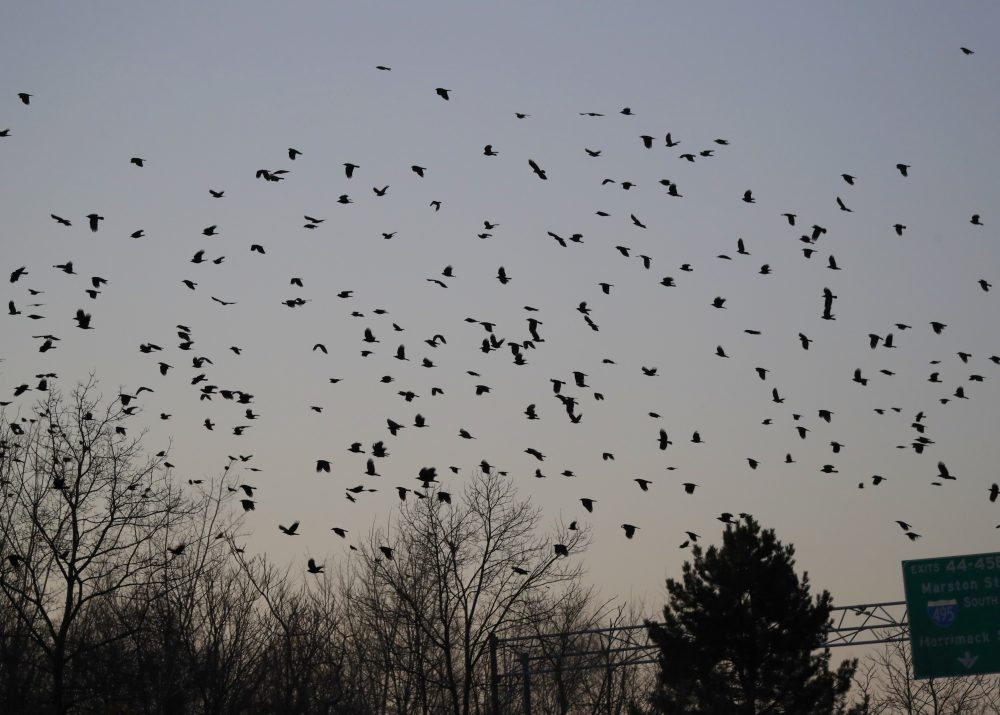 The flight action picked up as the Crows rose up in frenzied flight swirls and settled back done, but each time inching closer to the tree tops closer to the bridge.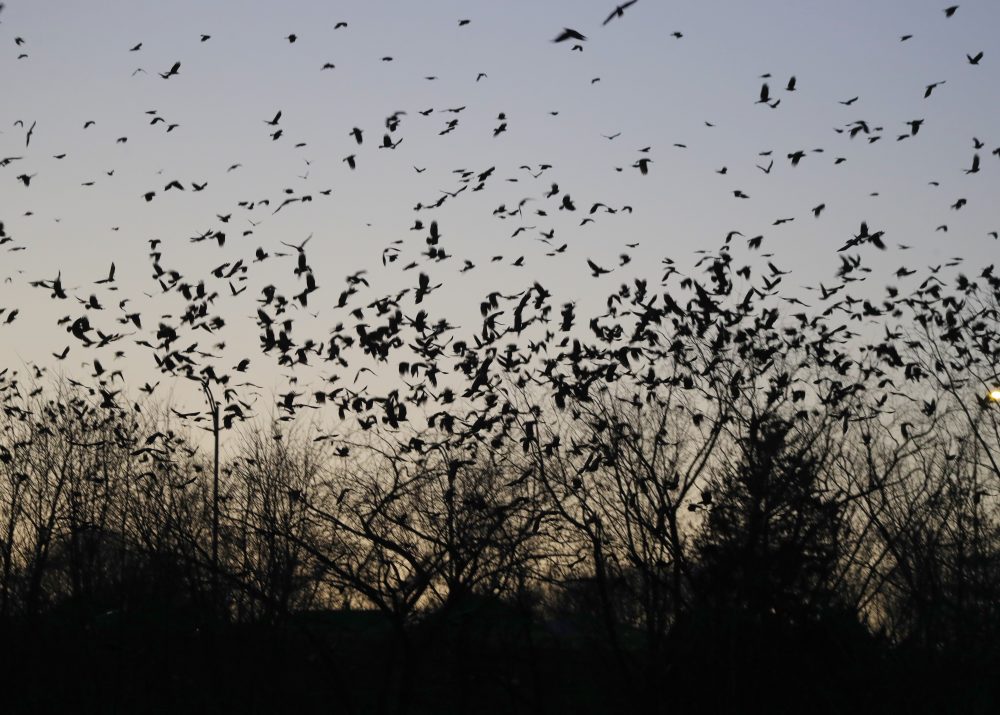 As even more Crows came streaming in from downriver, the flight swirls continued just above the tree tops and with loud vocalizations.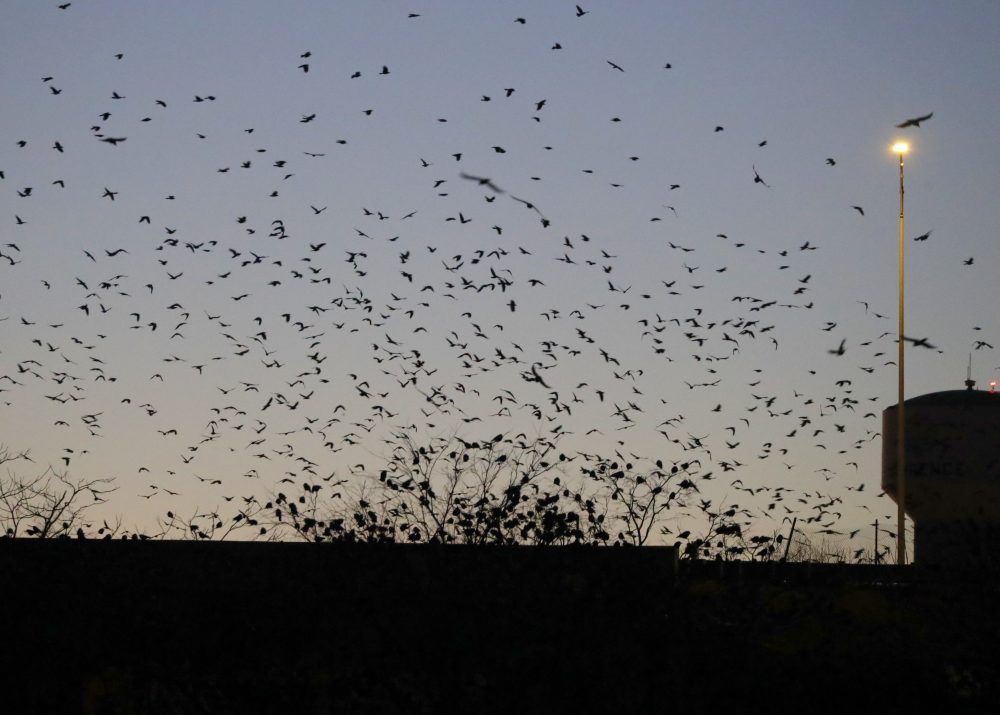 Finally, had a chance to move locations one last time to the shoreline just behind the dance studio for an image captured with an infrared camera looking at the Crows settled in overnight and very quiet. Another spectacular night out on Crow Patrol!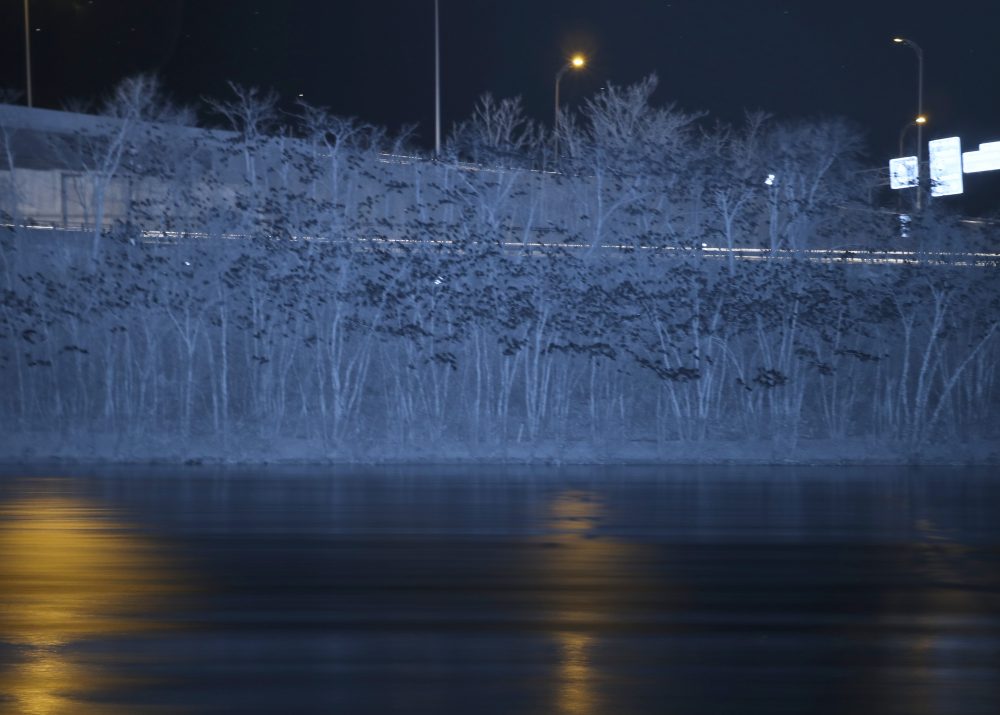 Check out the newly launched Crow Patrol Podcast: wintercrowroost.com/podcast/
Photo gear used for this outing:
Canon EOS 80D with Canon EF-S 18-135mm f/3.5-5.6 IS 
Canon EOS 80D with Canon EF-S 18-135mm f/3.5-5.6 IS (Infrared)
Canon 1DX MK II with Canon EF Telephoto Zoom 100-400mm f/4.5-5.6L IS II USM
ATN BinoX 4K 4-16x Day and Night Smart HD Binoculars with photo/video
SiOnyx Aurora Pro Digital Color Night Vision Optics
Follow us on Instagram: wintercrowroost
Follow us on YouTube: birdsoftheair1
Blog post and photos by Craig Gibson, 2020 Crow Patrol, Lawrence, MA