Conditions: heavy overcast, start of major snow storm, wind NE 17MPH with gusts to 32MPH, temp at 32F wind chill 21F; sunset time 4:58PM
Out on Crow Patrol with initial observations of staging area behind Lawrence General Hospital in the hillside trees along Prospect Street with hundreds of crows perched and in playful touch and go flight patterns as the snow fall became heavier. This image below was captured about 27 minutes before sunset time.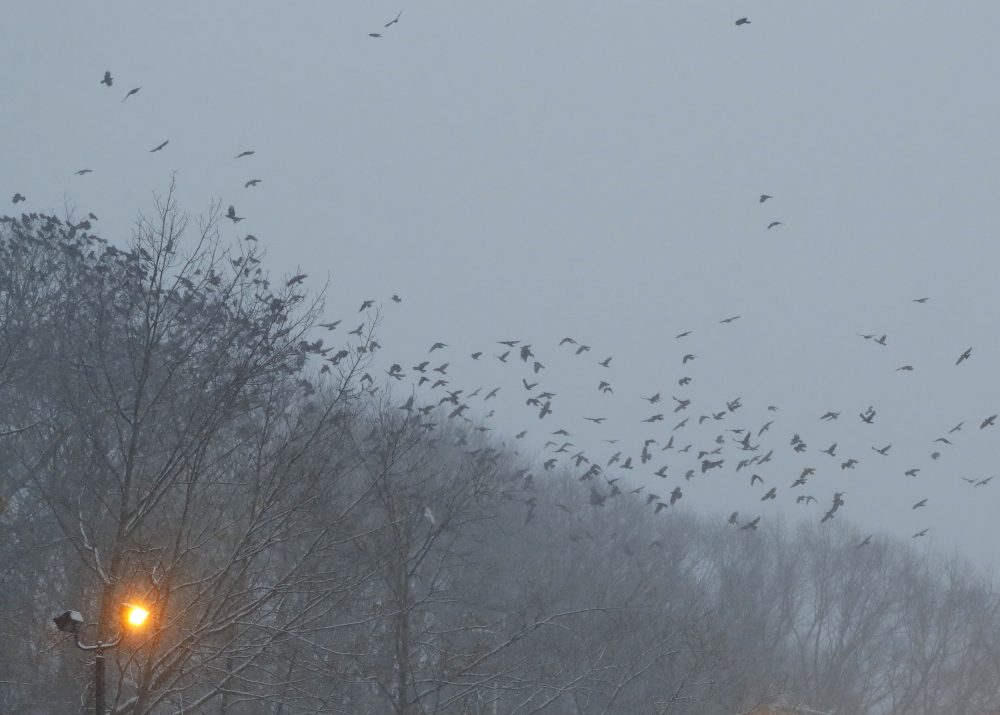 Next stop at Bashara Boathouse on Eaton Street with little action, and then Riverfront State Park with a lot of activity on the ice, the boat ramp area, nearby trees, playground areas, and on the tennis court. This was the center of staging activities just before sunset time with Crow everywhere and loud vocalizations.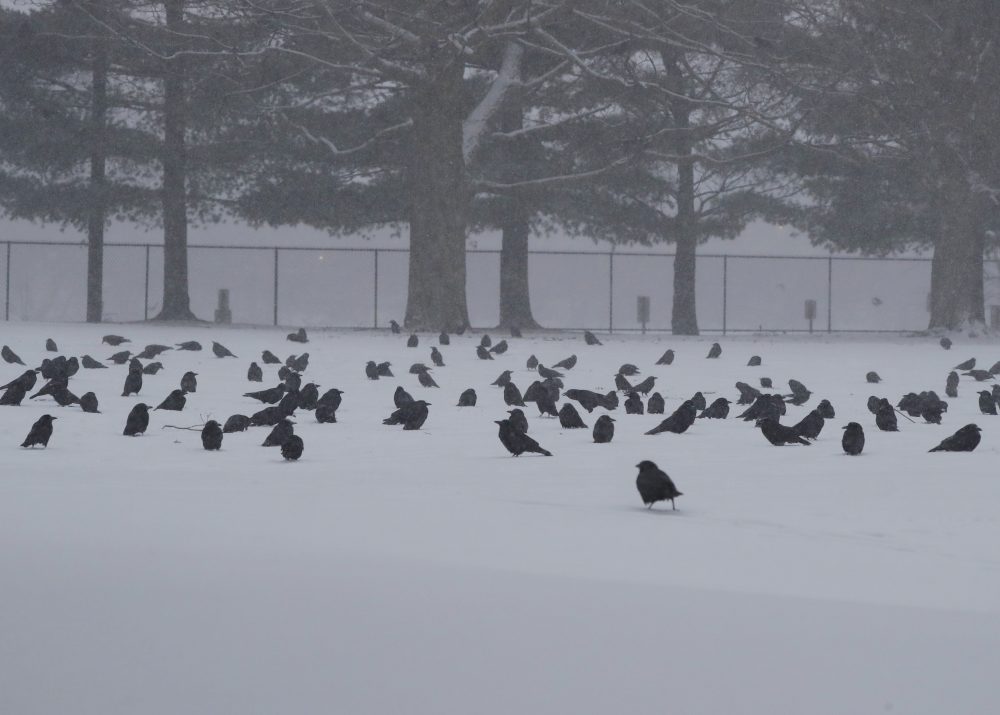 As the numbers of incoming Crows increased substantially over 20 minutes after sunset time, the Crows consolidated with heavy vocalizations in the trees along the Merrimack River between Riverfront State Park and the Wall Experiment Station, with a significant assemblage of Crows on the ice close to the south side shore line. Great show in the snow!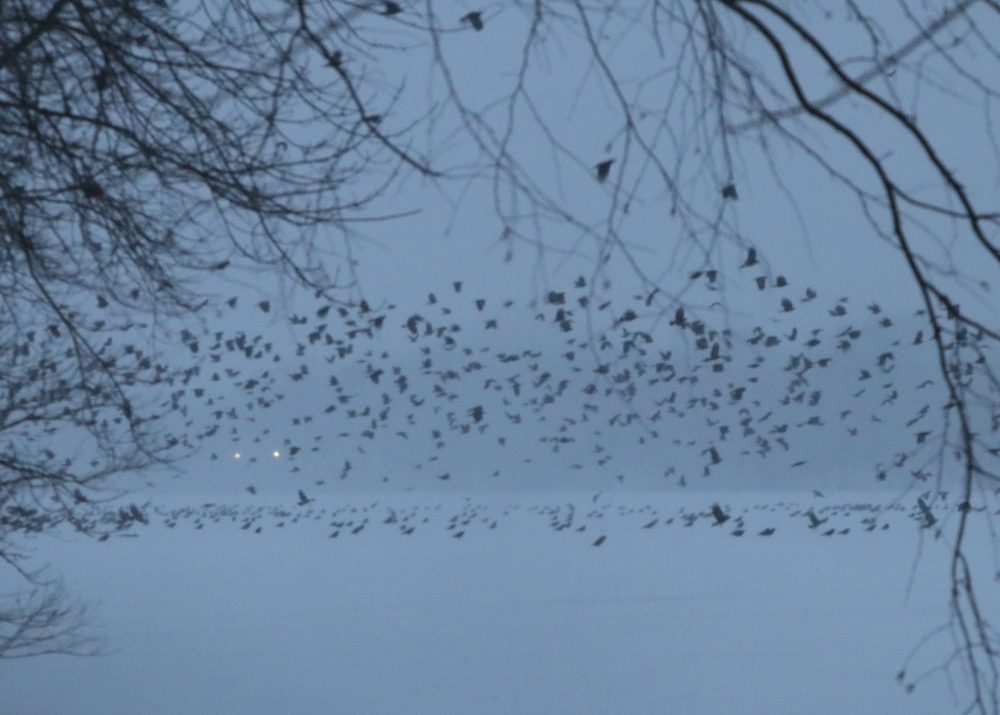 Check out the newly launched Crow Patrol Podcast: wintercrowroost.com/podcast/
Photo gear used for this outing:
Canon EOS 80D with Canon EF-S 18-135mm f/3.5-5.6 IS 
Canon EOS 80D with Canon EF-S 18-135mm f/3.5-5.6 IS (Infrared)
Canon 1DX MK II with Canon EF Telephoto Zoom 100-400mm f/4.5-5.6L IS II USM
ATN BinoX 4K 4-16x Day and Night Smart HD Binoculars with photo/video
SiOnyx Aurora Pro Digital Color Night Vision Optics
Follow us on Instagram: wintercrowroost
Follow us on YouTube: birdsoftheair1
Blog post and photos by Craig Gibson, 2020 Crow Patrol, Lawrence, MA