Exciting time lapse video showing Crows entering roost!
Conditions: heavy overcast, light snow/fog/mist, wind N 13MPH, temp at 22°F w wind chill 13°F; sunset time 4:12PM
Out on Crow Patrol at the tail end of a major snowstorm, starting along Marston Street near medical building with huge numbers of staging Crows in trees on both sides of the street.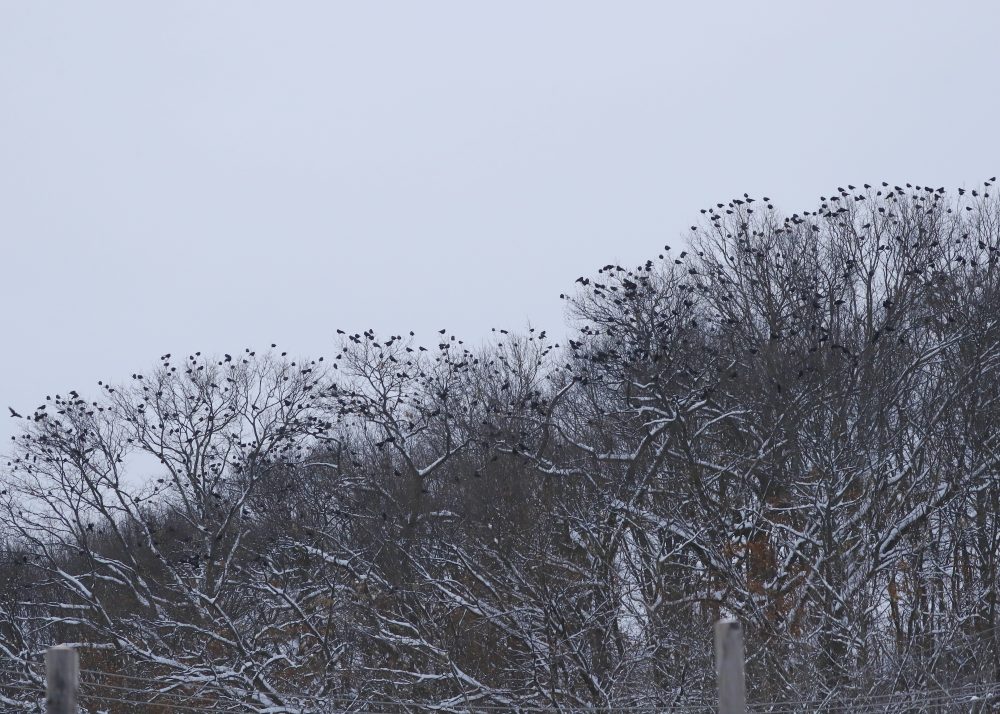 Minutes later, the staging Crows flushed due to a passing Red-tailed Hawk. It is always quite a sight to see the Crows rise up in flight, circle around a few times,a nd land again in nearby perch locations. This image shows the Crows up and circling in flight.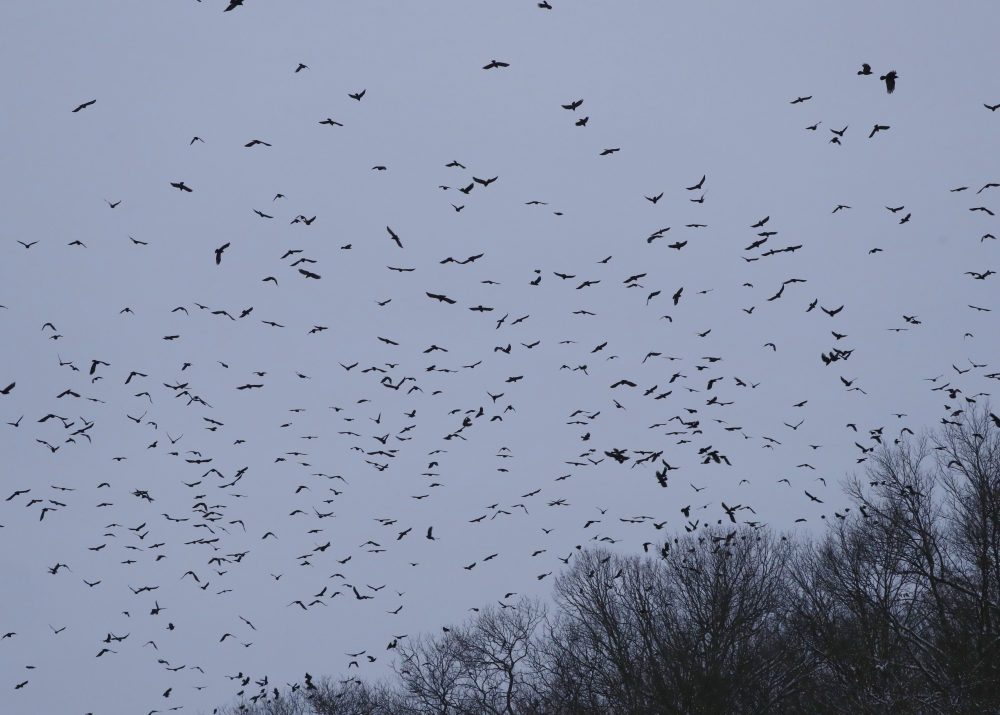 Moved to top of parking garage and not a Crow in sight on the roof tops out to the west. From there on to the Duck Bridge, with very light action until a blizzard of crows came storming in from downriver, to the east, and made a direct flight line into the roost. Much smaller numbers arrived in from the west. This image below shows the flurry of activity around the west end of the New Balance building about 30 minutes after sunset time.
The vocalizations were intense until they finally subsided with onset of the dark of night. By 60 minutes after sunset time, the roost trees were filled and dense from right next to the Duck Bridge down to the rear of the National Grid facility. The image below shows the Crows well nestled into the overnight roost for the night, almost 45 minutes after sunset time. Another remarkable Crow show!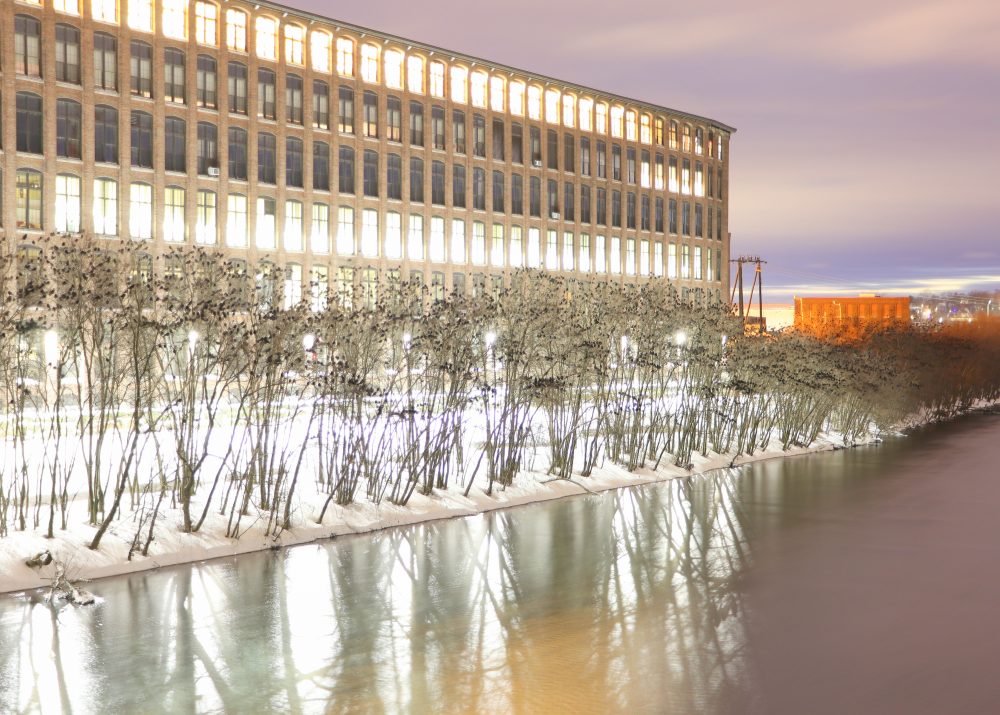 Check out the newly launched Crow Patrol Podcast: wintercrowroost.com/podcast/
Photo gear used for this outing:
Canon EOS 80D with Canon EF-S 18-135mm f/3.5-5.6 IS 
Canon EOS 80D with Canon EF-S 18-135mm f/3.5-5.6 IS (Infrared)
Canon 1DX MK II with Canon EF Telephoto Zoom 100-400mm f/4.5-5.6L IS II USM
ATN BinoX 4K 4-16x Day and Night Smart HD Binoculars with photo/video
SiOnyx Aurora Pro Digital Color Night Vision Optics
Follow us on Instagram: wintercrowroost
Follow us on YouTube: birdsoftheair1
Blog post and photos by Craig Gibson, 2020 Crow Patrol, Lawrence, MA