Conditions: mostly clear skies, wind W at 15MPH with gusts to 32MPH, temp at 41F; sunset time 5:34PM
Out on Crow Patrol with first stop along Incinerator Road by the Essex County Pre-Release Center with Crows perched in trees all around the extended area with active, and at time, intense vocalizations. Many Crows mulling around on the ground at the top of the baseball field. Before sunset time, many major uplifts and flight bursts by the Crows and then they settled back down.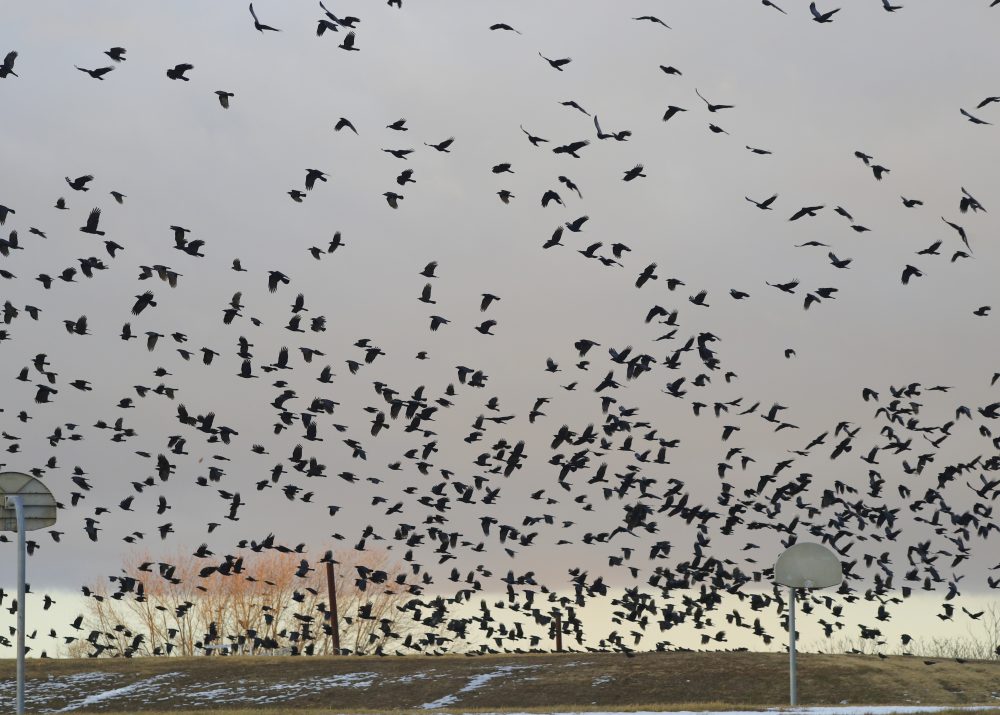 The action continued over next 20 minutes with many more Crows streaming into the extended baseball field area as the sky shifted to a softer orange pink palette of colors. Many Crows moved in flight between trees around the highway cloverleaf area.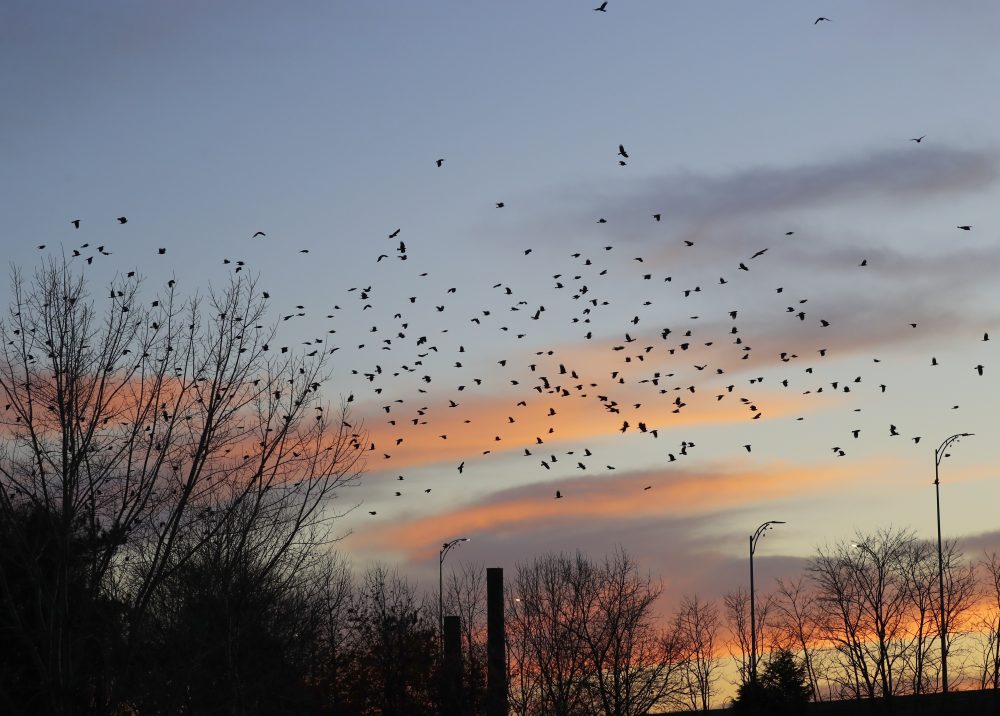 At one point, about 5-10 minutes after sunset time, the Crows atop the baseball field, went into a very wild, massive flight swirl with very intense vocalizations, just above ground level. It was a sensational experience with so many birds all at once.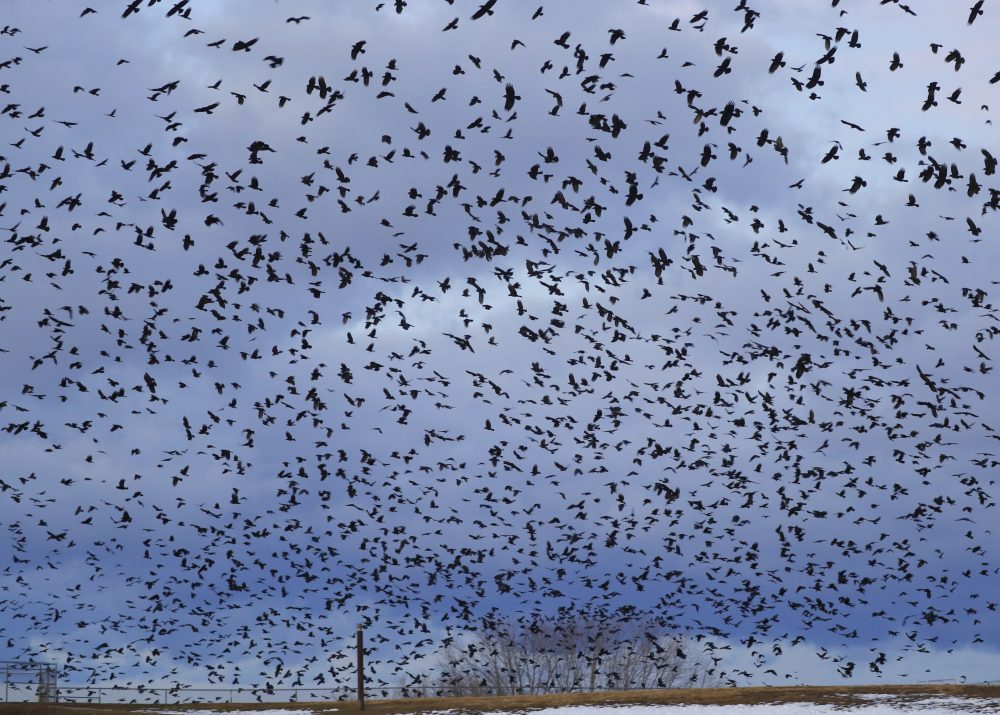 Shortly afterwards, moved over to the south side of the Merrimack River, and had great views as the Crows moved into the overnight roost with more wild flight bursts out over the Merrimack River.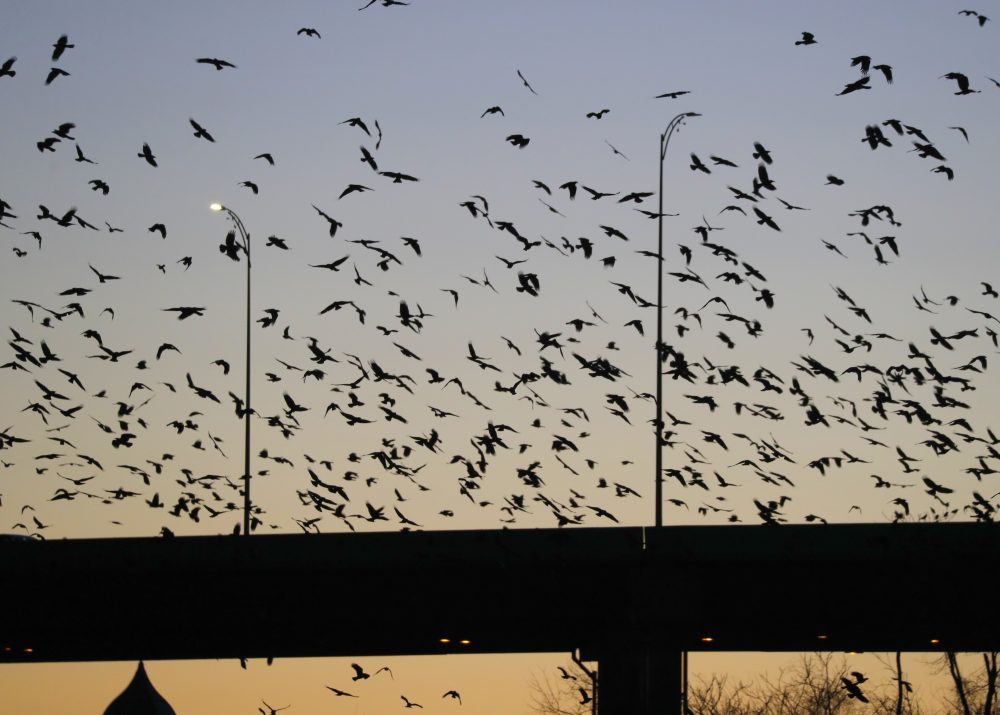 Almost 60 minutes after sunset time, observed the Crows settle in and quiet down in the overnight roost trees close to Rt. 495 on the north side of the river. A stunning night on Crow Patrol!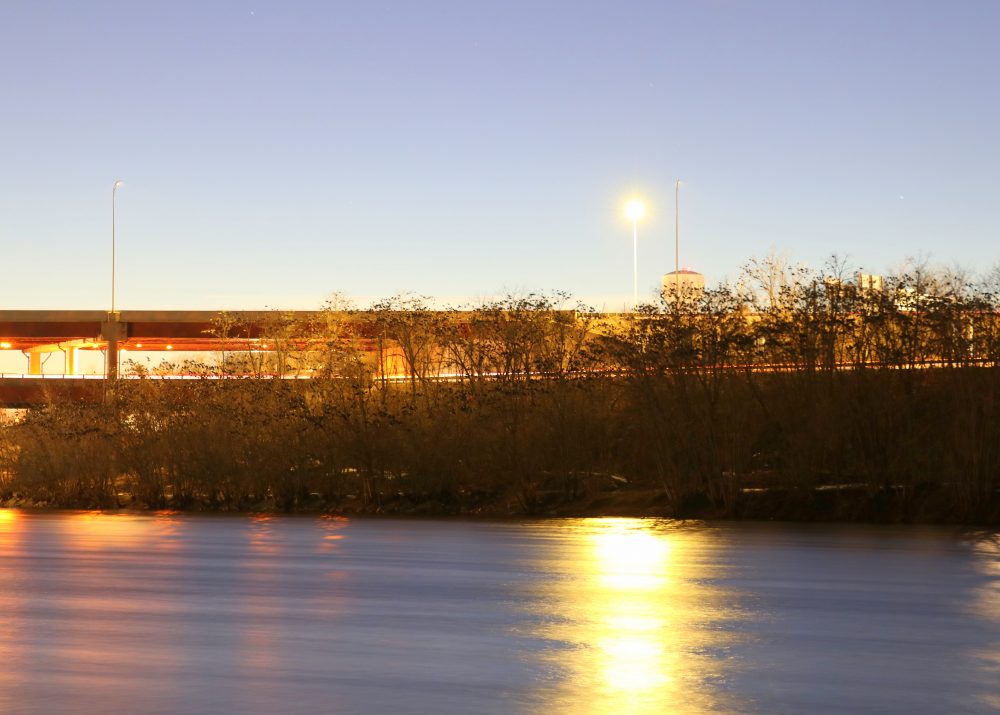 Check out the newly launched Crow Patrol Podcast: wintercrowroost.com/podcast/
Photo gear used for this outing:
Canon EOS 80D with Canon EF-S 18-135mm f/3.5-5.6 IS 
Canon EOS 80D with Canon EF-S 18-135mm f/3.5-5.6 IS (Infrared)
Canon 1DX MK II with Canon EF Telephoto Zoom 100-400mm f/4.5-5.6L IS II USM
ATN BinoX 4K 4-16x Day and Night Smart HD Binoculars with photo/video
SiOnyx Aurora Pro Digital Color Night Vision Optics
Follow us on Instagram: wintercrowroost
Follow us on YouTube: birdsoftheair1
Blog post and photos by Craig Gibson, 2020 Crow Patrol, Lawrence, MA