Conditions: clear skies after dark, calm, 57°F; sunset time 6:53PM
Observation details: viewing underway from north side of Merrimack River about 50 minutes after sunset time. We set up on east side of Mill240 building with views directly across river towards the overnight roost that runs just over 200 yards from east to west along the river. The viewing distance to the roost was about 150 yards. This first image was captured with infrared camera gear and picks up on the abundant ambient lighting in the area. The viewing area was right next to the east side of Mill240 in the parking lot. Note the perched Double-crested Cormorants perched on the nearby utility wires.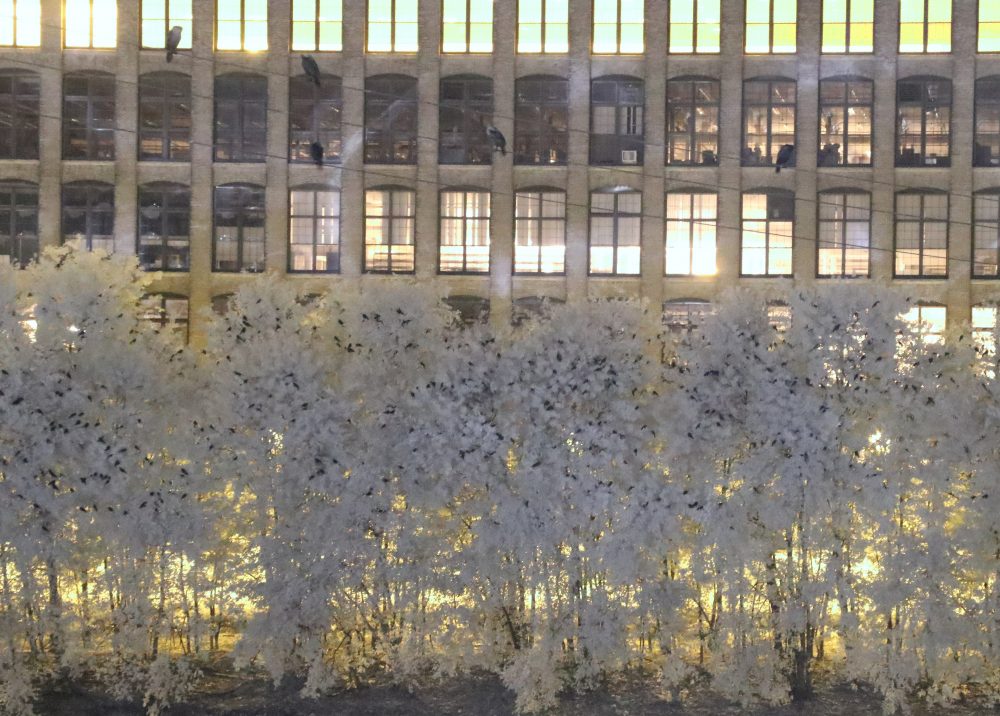 The Fish Crows, with growing numbers of American Crows, were mostly settled in for the night with minimal jostling in perch locations. The vocalizations had diminished to almost nothing. It is fascinating from this angle to see the equidistant spacing between the Crows. Images were made with infrared camera gear which helps to provide a significant contrast between the  Crows and the leafed out trees along the river edge. The image below was from an angle slightly to the right of the other image. With a long exposure setting, the light reflections shimmer off of the slow moving Merrimack River!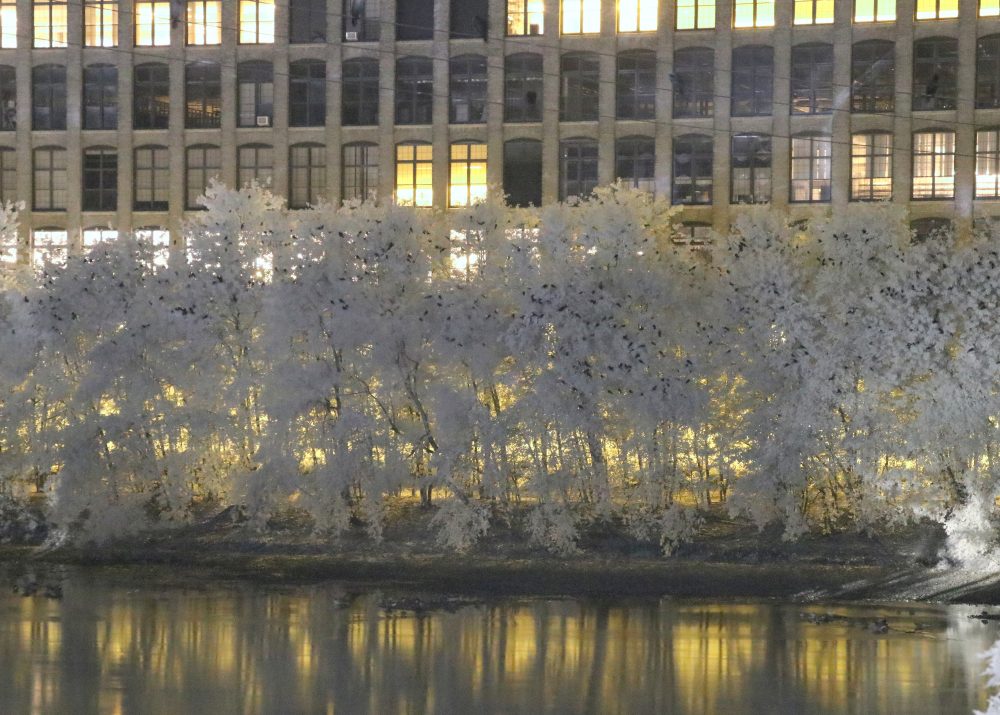 Photo gear used for this outing:
Canon EOS 80D with Canon EF-S 18-135mm f/3.5-5.6 IS 
Canon EOS 80D with Canon EF-S 18-135mm f/3.5-5.6 IS (Infrared)
Canon 1DX MK II with Canon EF Telephoto Zoom 100-400mm f/4.5-5.6L IS II USM
ATN BinoX 4K 4-16x Day and Night Smart HD Binoculars with photo/video
Follow us on Instagram: wintercrowroost
Follow us on YouTube: birdsoftheair1
Blog post and photos by Craig Gibson, 2020 Crow Patrol, Lawrence, MA