This video was taken from the north side of the Merrimack River with Crows settling into the overnight roost!
Conditions: heavy overcast, wind NW 8MPH, 35F; sunset time 4:52PM
Out on solo Crow Patrol and observations made from north side of Merrimack River. Crows were staging along the south side of the Merrimack River over 1/2 mile downriver and back along both sides Sutton St and beond into North Andover.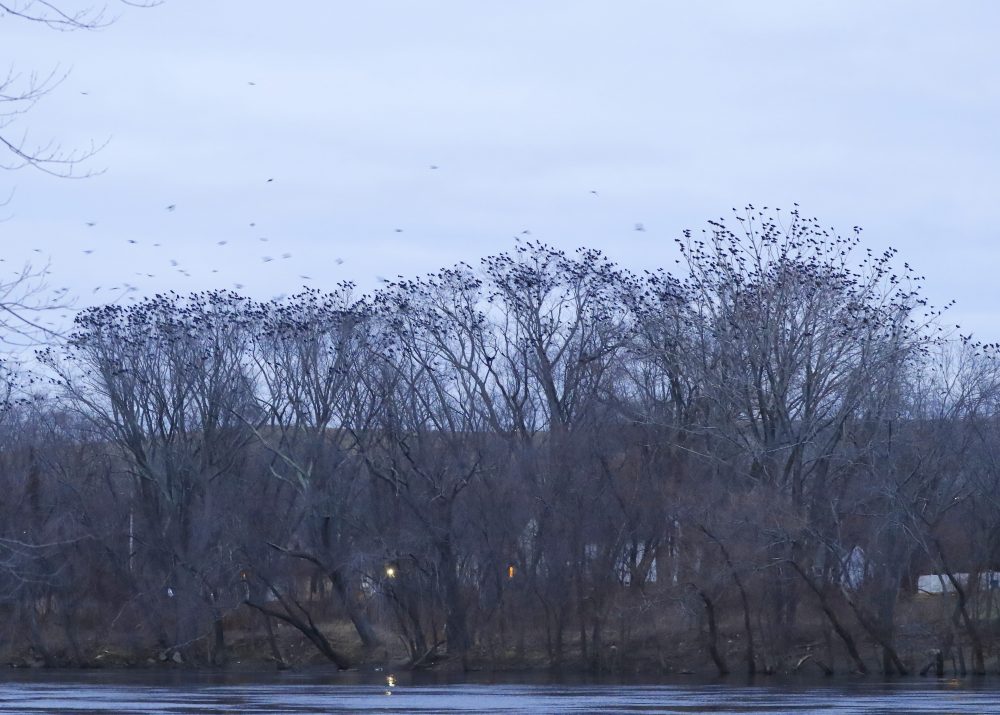 The Crows started started streaming towards the new overnight roost location just before 5PM. The streaming and gathering into the roost continued for the next 30 minutes, with loud vocalizations.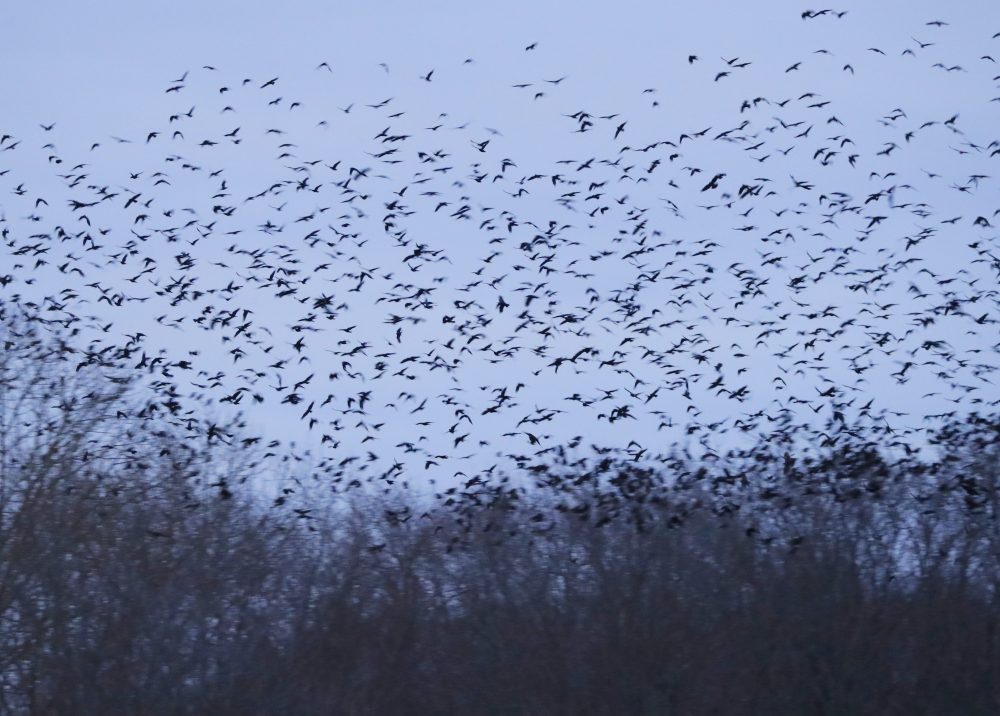 This new roost location is just to the east of the Rt. 495 Bridge at the south end of the bridge. Most of this heavily wooded area is within the City of Lawrence.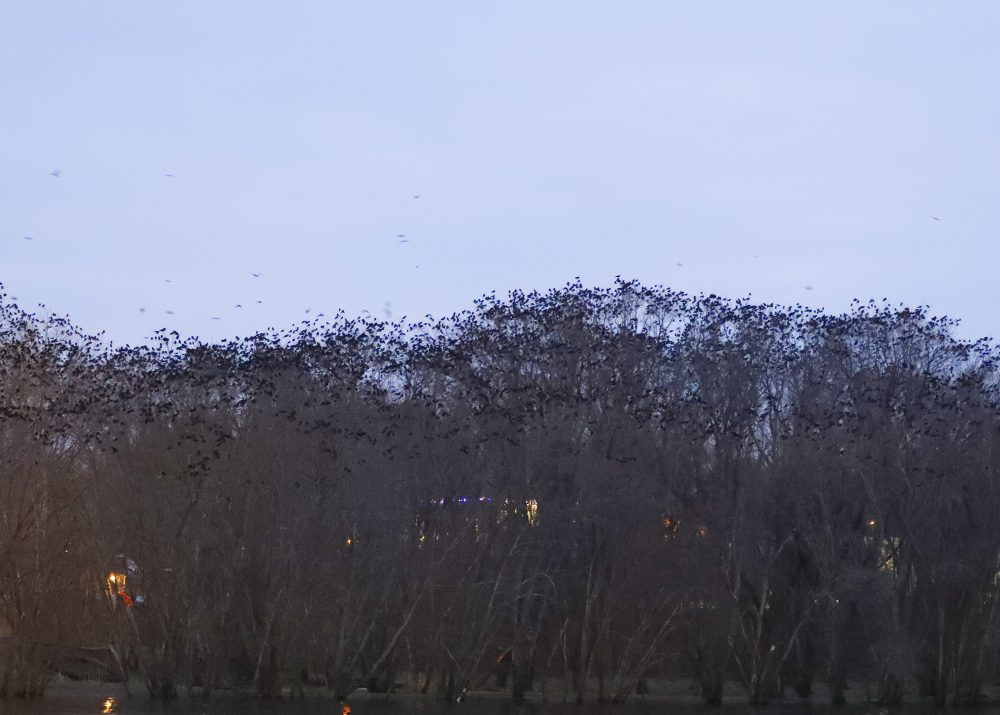 This image above shows the crows well settled into the overnight roost about 20 minutes after sunset time and a bit earlier than normal!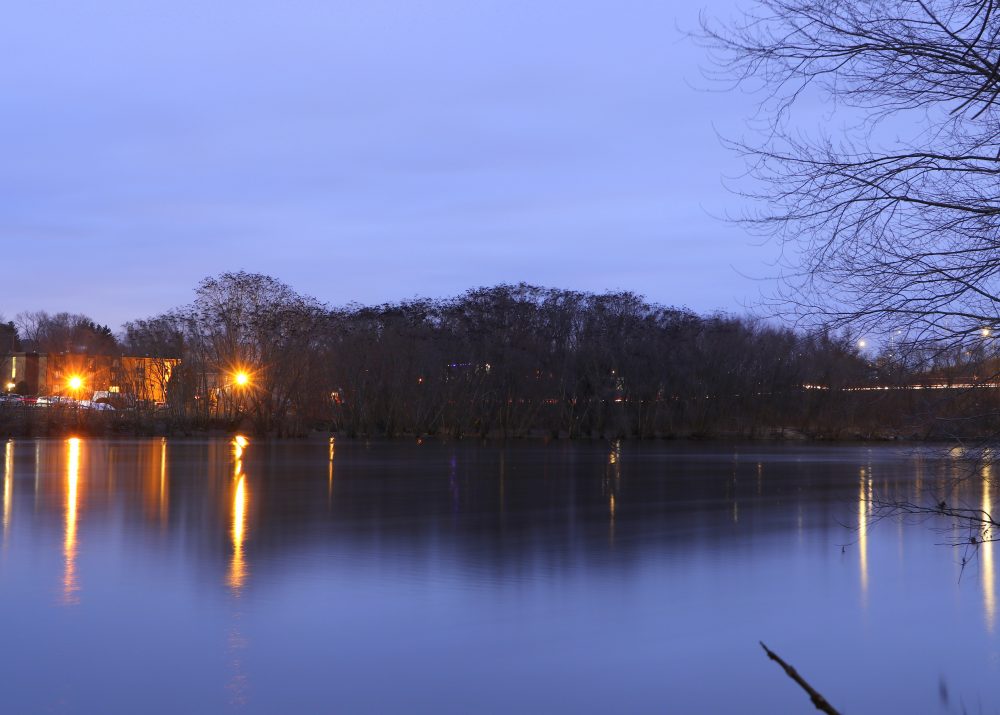 This final image was captured almost 30 minutes after sunset. This is a long exposure image and presents the calm after the chaos. This technique leaves the camera shutter open for close to 30 seconds and allows for more light to be captured in making the image. The Merrimack river flows gently by, the nearby lights are reflected off the water, and the Crows are all settled down for the night!
Photo gear used for this outing:
Canon EOS 80D; Lens: Canon EF-S 18-135mm f/3.5-5.6 IS   
Canon 1DX MK II; Lens: Canon EF Telephoto Zoom 100-400mm f/4.5-5.6L IS II USM
ATN BinoX 4K 4-16x Day and Night Smart HD Binoculars with photo and video
Follow us on Instagram: wintercrowroost
Follow us on YouTube: birdsoftheair1
Blog post and photos by Craig Gibson, 2020 Crow Patrol, Lawrence, MA