Clear skies, light wind, temp 54F; sunset time 5:56PM
While returning home from Crow Patrol talk at Lakes Region Audubon in NH, made a quick stop at roost; all quiet and Crows well settled in for the night with leaves still fully on all trees; numbers continue to increase in overall roost.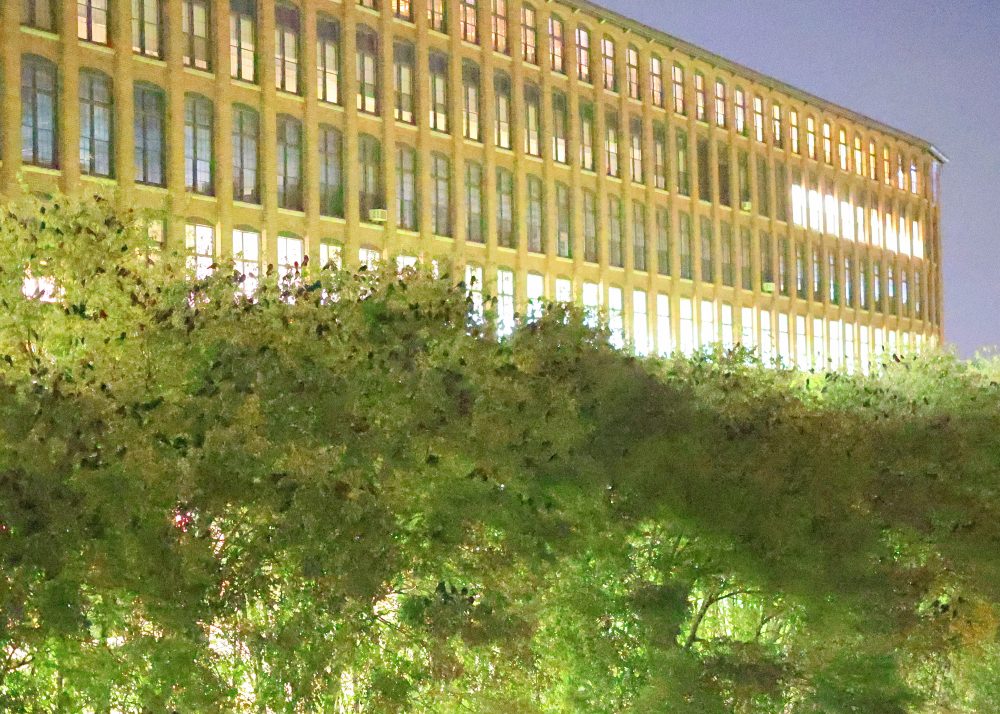 Note on counts/estimates: we are now using improved methods for counting the large number of Crows while streaming, staging, and in the roost. For all images, we use both a modified open source counting software program, as well as a hand count approach, while outside next to the roost, to carefully document our observations and to significantly increase reliability and accuracy of the presented numbers. Please refer to our new roost counting guide on main page.
Remember to check out the latest Crow Patrol Podcast with John Macone (Merrimack River Watershed Council): wintercrowroost.com/podcast/
Photo gear used for most outings:
Canon EOS 80D with Canon EF-S 18-135mm f/3.5-5.6 IS 
Canon EOS 80D with Canon EF-S 18-135mm f/3.5-5.6 IS (Infrared)     
Canon EOS R6 Mirrorless with Canon RF 28-70 f/2 L IS USM 
Canon EOS R6 II Mirrorless with Canon RF 50 f/1.2 L USM 
Sony AX700 4K HDR Camcorder
Follow us on Instagram: wintercrowroost
Follow us on YouTube: wintercrowroost