Conditions: overcast skies, wind SW 3MPH, temp at 24F; sunset time 4:57PM
Out on Crow Patrol with first stop along the Merrimack River at the Bashara Boathouse while Crows were streaming in from upriver, with smaller squadrons assembled on the ice.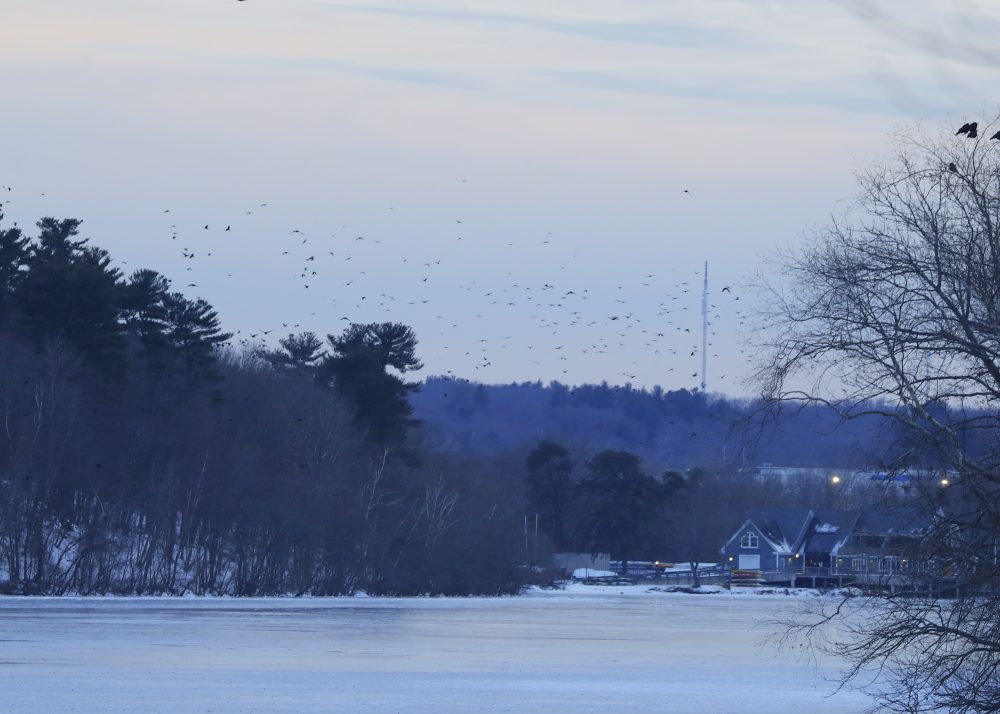 Next stop at Riverfront Park with views out over ice towards the Dam with Crows on the ice in growing numbers.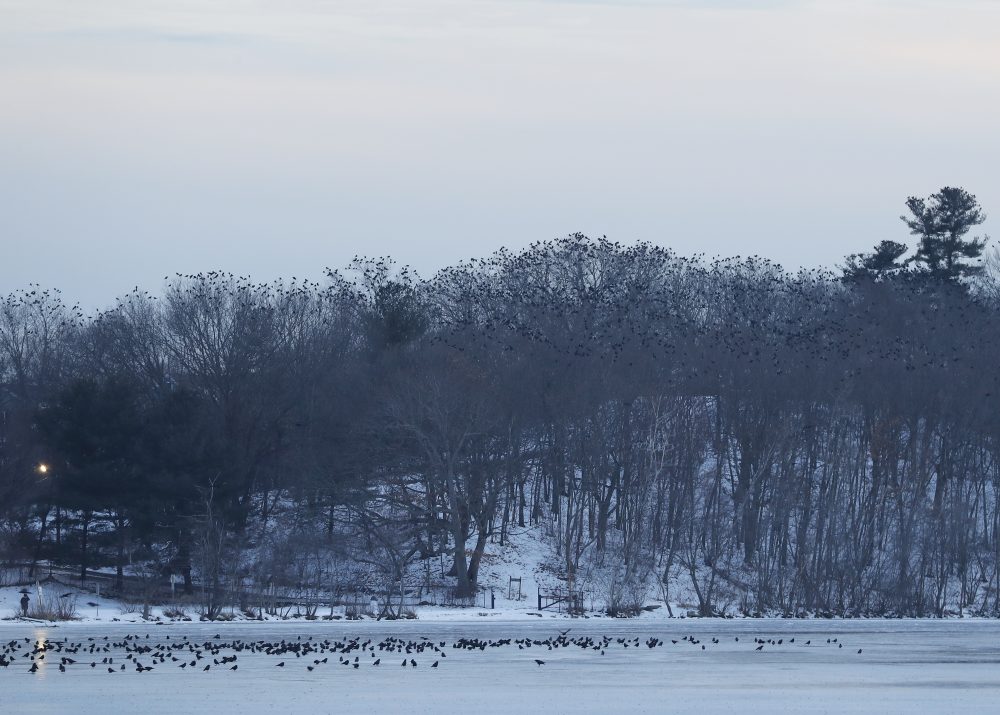 Next stop at north end of Rt. 28/O'Leary Bridge with views S/SW over the river, with Crows streaming in from upriver, many perching in trees behind Riverfront park and down towards the William Wall Experiment Station. A number of times the Crows would lift up in these massive flight swarms and then settle back down. This image was captured about 18 minutes after sunset time.
The vocalizations became more intense with each arriving wave of incoming Crows. They finally consolidated around the extended area by the Wall Experiment Station with substantial ambient lighting in parking area and perimeter areas. The image below shows the Crows in massive numbers on the ice with smaller numbers landing and perching in trees along the south side of the Merrimack River.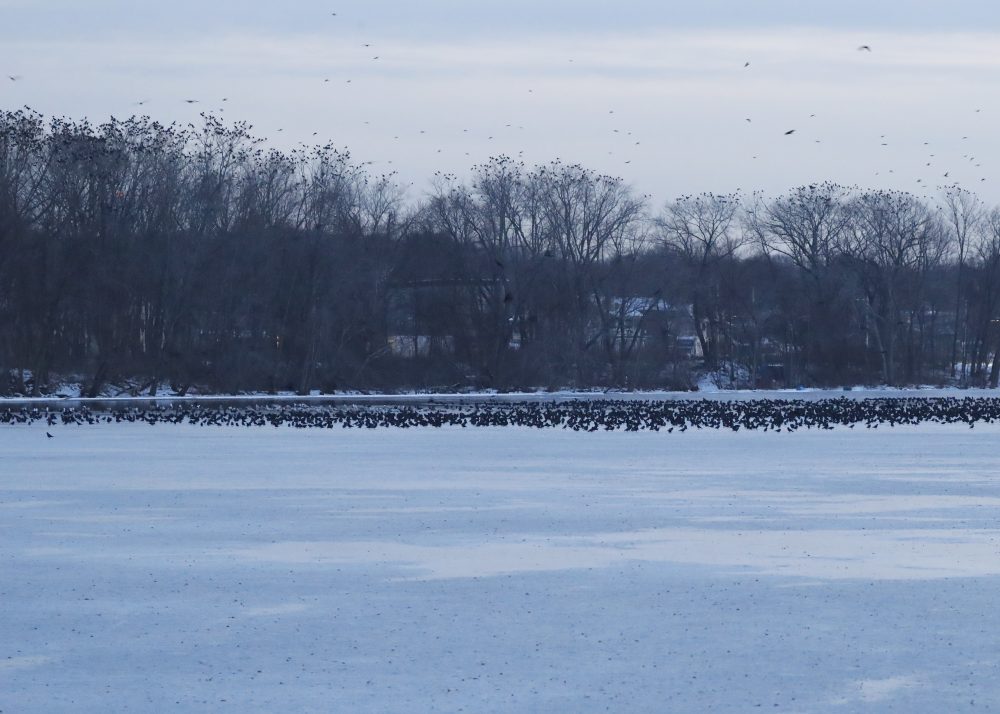 Check out the newly launched Crow Patrol Podcast: wintercrowroost.com/podcast/
Photo gear used for this outing:
Canon EOS 80D with Canon EF-S 18-135mm f/3.5-5.6 IS 
Canon EOS 80D with Canon EF-S 18-135mm f/3.5-5.6 IS (Infrared)
Canon 1DX MK II with Canon EF Telephoto Zoom 100-400mm f/4.5-5.6L IS II USM
ATN BinoX 4K 4-16x Day and Night Smart HD Binoculars with photo/video
SiOnyx Aurora Pro Digital Color Night Vision Optics
Follow us on Instagram: wintercrowroost
Follow us on YouTube: birdsoftheair1
Blog post and photos by Craig Gibson, 2020 Crow Patrol, Lawrence, MA