Conditions: overcast, wind W 7MPH, temp at 34F; sunset time 5:01PM
Out on Crow Patrol with initial stops at Stone Dam, Riverfront State Park, and then the Bashara Boathouse. Crows were starting gather on the ice and in nearby trees about 30 minutes before sunset time, with lots of vocalizations and playful flight action.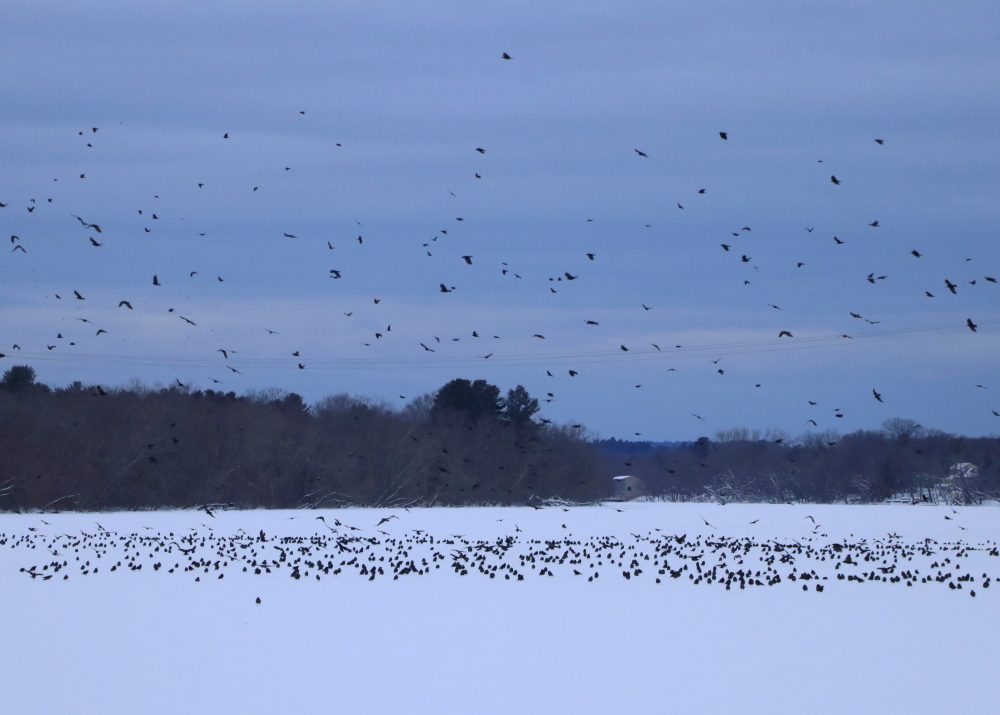 After a number of incoming streams of Crows, the action started to turn with Crows heading off downriver about 20 minutes after sunset time. Next stop at Riverfront State Park with large numbers of Crows in the trees and many more on the ice near the shore. This image looking to the NE was captured about 30 minutes after sunset time.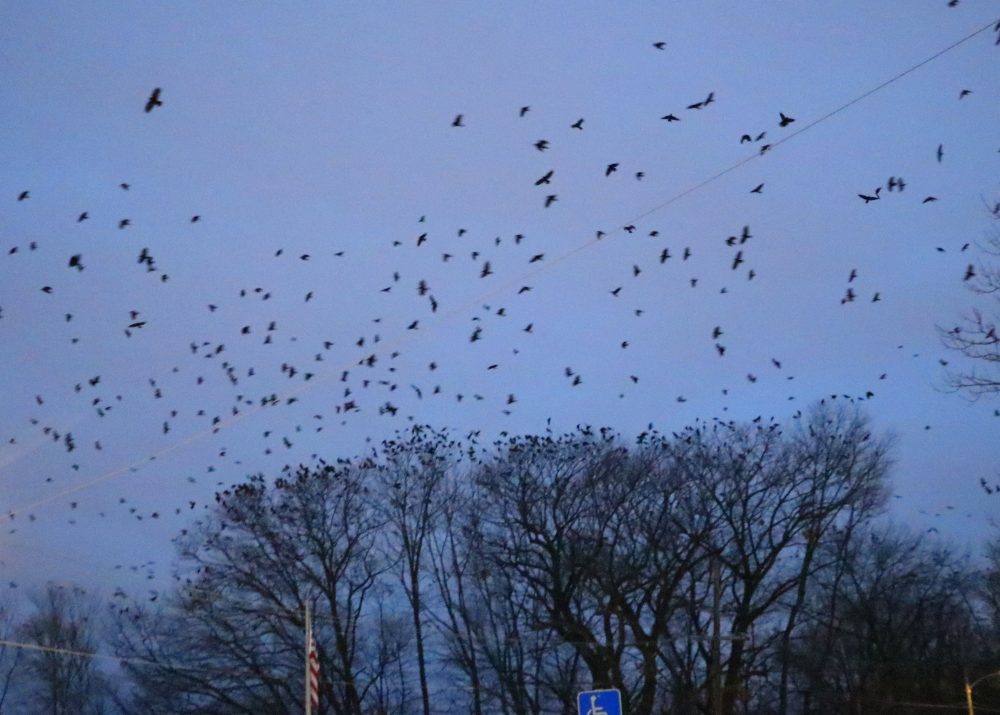 Final stop was at north end of the Rt.28/O'Leary Bridge. By 45 minutes after sunset time, larger numbers of Crows were assembling on the ice just above the Dam with lots of jostling up and down flight movements. The vocalizations died down but the active shifting and movements continued for quite a while longer. This image is looking SW at the lights in Riverfront State Park, from the north end of the Rt. 28 Bridge close to 60 minutes after sunset time. Long exposure settings were utilized with manual exposure and manual focus.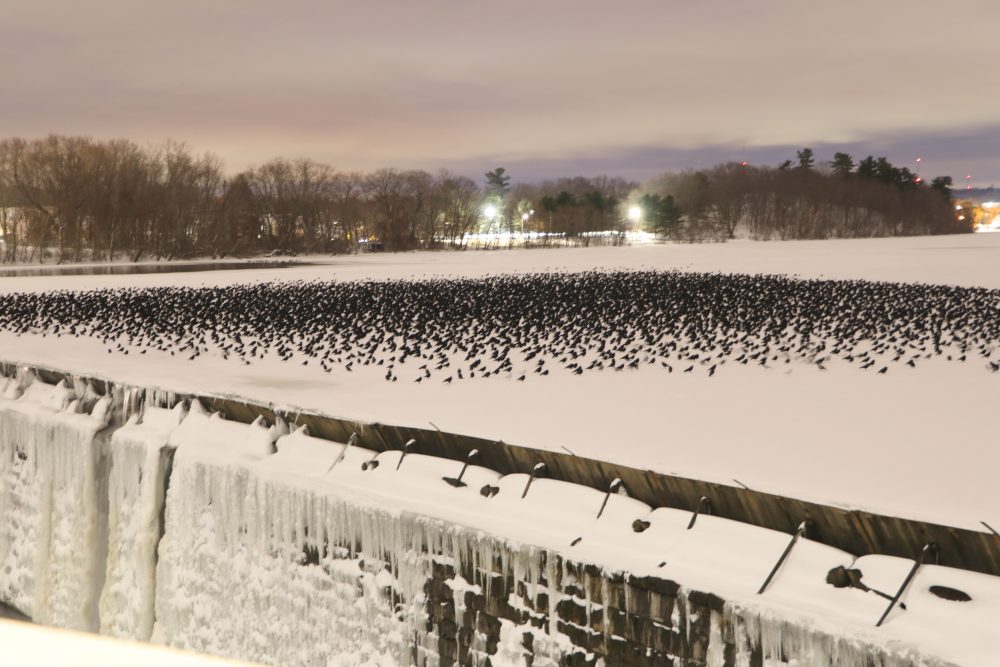 The Crows finally seemed to settle down while remaining on the ice. The image below was captured about 2.5 hours after sunset time with an infrared camera and an infrared illuminator. The infrared light cause no disruption to the Crows, but does reflect back a white beam. Another amazing Crow show!!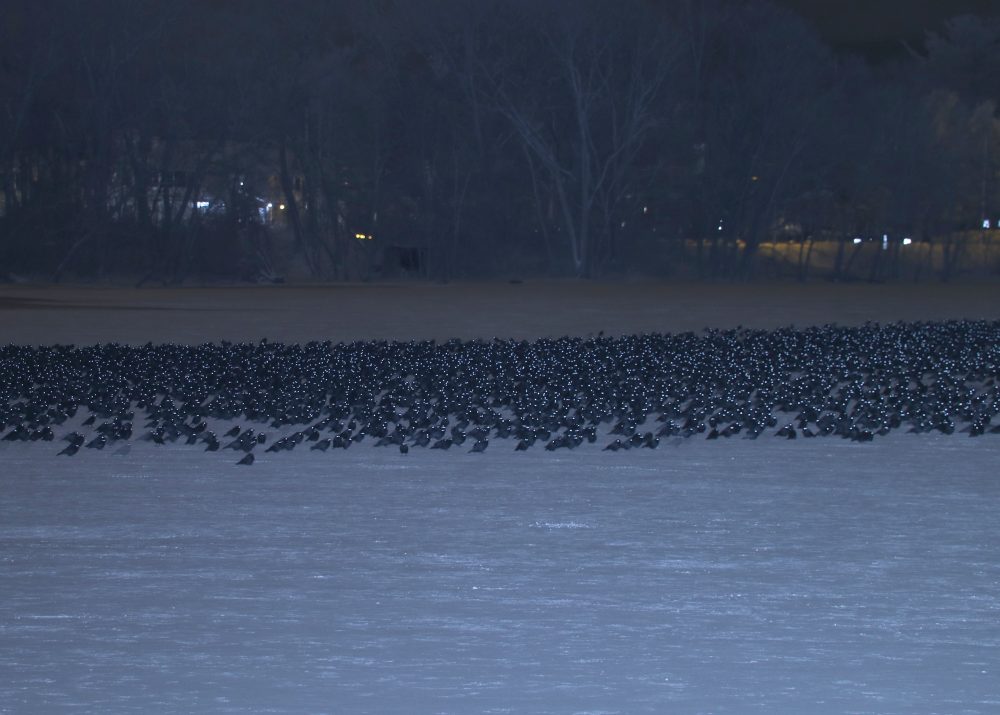 Check out the newly launched Crow Patrol Podcast: wintercrowroost.com/podcast/
Photo gear used for this outing:
Canon EOS 80D with Canon EF-S 18-135mm f/3.5-5.6 IS 
Canon EOS 80D with Canon EF-S 18-135mm f/3.5-5.6 IS (Infrared)
Canon 1DX MK II with Canon EF Telephoto Zoom 100-400mm f/4.5-5.6L IS II USM
ATN BinoX 4K 4-16x Day and Night Smart HD Binoculars with photo/video
SiOnyx Aurora Pro Digital Color Night Vision Optics
Follow us on Instagram: wintercrowroost
Follow us on YouTube: birdsoftheair1
Blog post and photos by Craig Gibson, 2020 Crow Patrol, Lawrence, MA