Nov. 23, 2022 under pre-dawn clear skies, wind SW 8MPH, temp 33F; sunrise time 6:46AM
Out on dawn Crow Patrol with large numbers of Crows in overnight roost trees along SW corner of Prospect Hill next to the Marston St./Prospect St. intersection.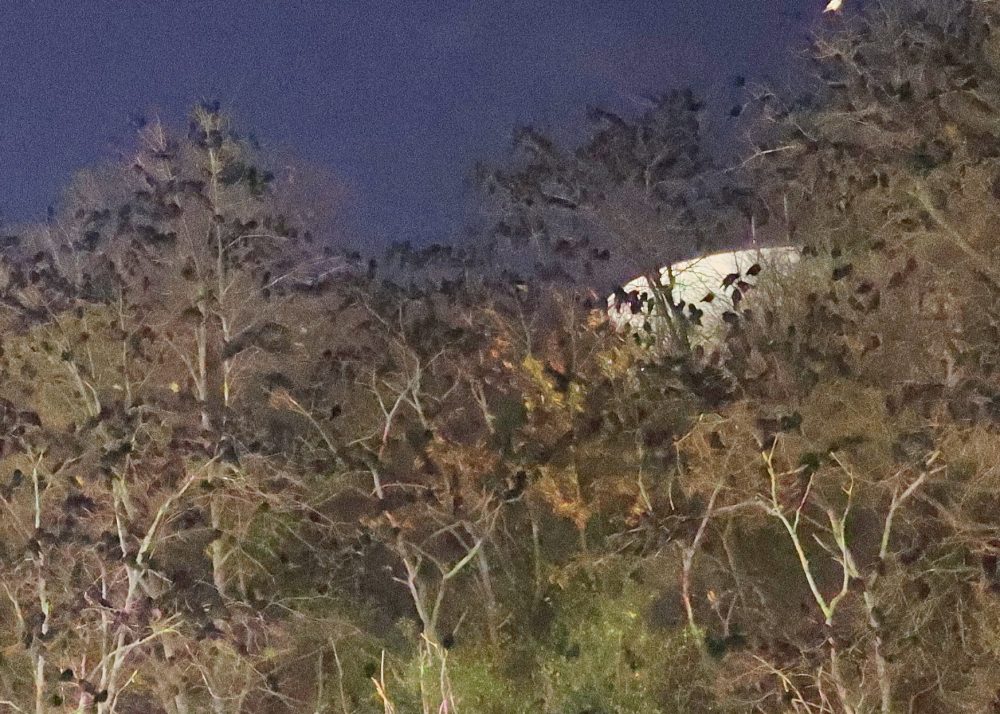 Also large numbers seen in trees along the Spicket River north of Canal St. Vocalizations became more pronounced during 90 minute period leading up to sunrise time. Numerous flight bursts from the roost at intermittent intervals. Spectacular action!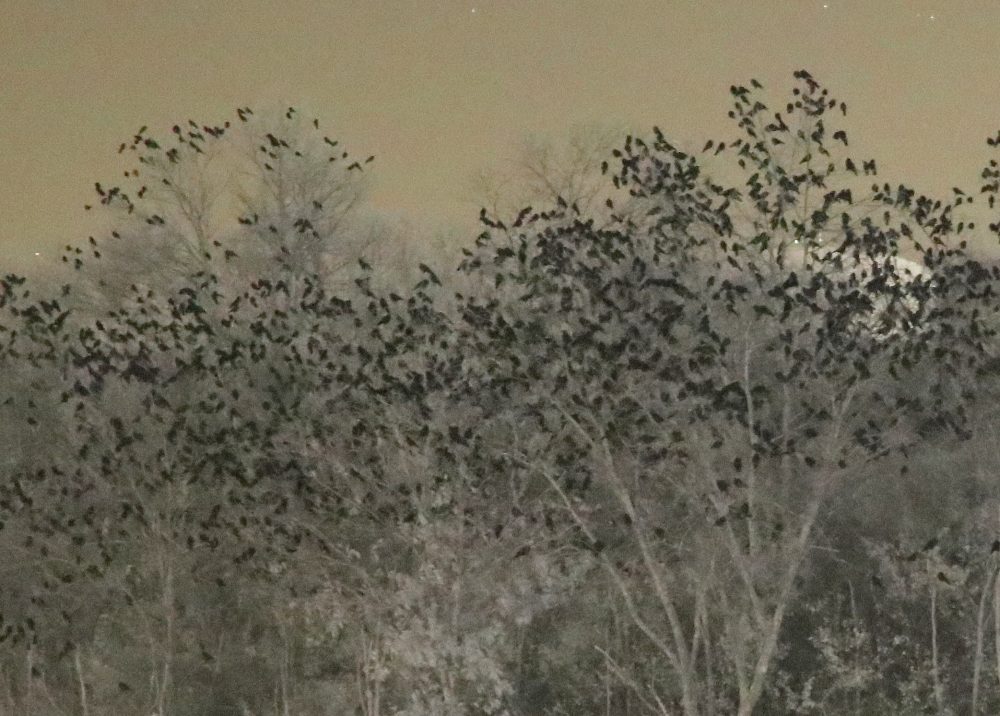 For the 2021 Audubon Christmas Bird Count (CBC) for the Andover Circle, this separate Crow Count was 12,250 Crows. In 2020, the CBC Andover Circle Crow Count was 15,200. Many thanks to Donna Cooper who coordinates and compiles the Andover Circle each year!
Note on counts/estimates: we are now using improved methods for counting the large number of Crows while streaming, staging, and in the roost. For all images, we use both a modified open source counting software program, as well as a hand count approach to carefully document our observations and to significantly increase reliability and accuracy of the presented numbers. 
Remember to check out the latest Crow Patrol Podcast with John Macone (Merrimack River Watershed Council): wintercrowroost.com/podcast/
Photo gear used for most outings:
Canon EOS 80D with Canon EF-S 18-135mm f/3.5-5.6 IS 
Canon EOS 80D with Canon EF-S 18-135mm f/3.5-5.6 IS (Infrared)     
Canon 1DX MK II with Canon EF Telephoto Zoom 100-400mm f/4.5-5.6L IS II USM
Canon EOS R6 Mirrorless with Canon RF 24-70 f/2.8 L IS USM Lens
Sony AX700 4K HDR Camcorder
Follow us on Instagram: wintercrowroost
Follow us on YouTube: wintercrowroost
Blog post and photos by Craig Gibson, 2022 Crow Patrol