This video was taken about 40 minutes after sunset time on a winter night with rain, snow, and sleet. Crows were perched and on the ground nearby while others were streaming towards the roost out over the Merrimack River. A passing train with a loud horn prompted a number of Crows to lift up into flight!
Conditions: heavy overcast with light snow, sleet, fog mist, wind E 9MPH, temp at 34F; sunset time 4:19PM
Out on solo Crow Patrol with only stop at end of the North Main Street and the area surrounding both sides of the pump house. The staging action was wild and noisy with lots of vocalizing. The Crows were engaged in wild swirling flight activities very close by. The staging action now seems to be more concentrated around the general pump house area at the end of North Main Street, and is lasting a bit longer than over the past number of weeks. The image below, taken about 25 minutes after sunset time, shows the Crows loitering on the ground and perched in nearby trees along the edge of the river. The vantage point was from along Riverview Street looking NW with the river and Rt. 495 in the background. Many more Crows were coming by in flight with some landing nearby and other flying a bit more distance upriver. It was an unexpected bonus to use my SUV as an observation post, sitting inside and out of the rain/sleet outside!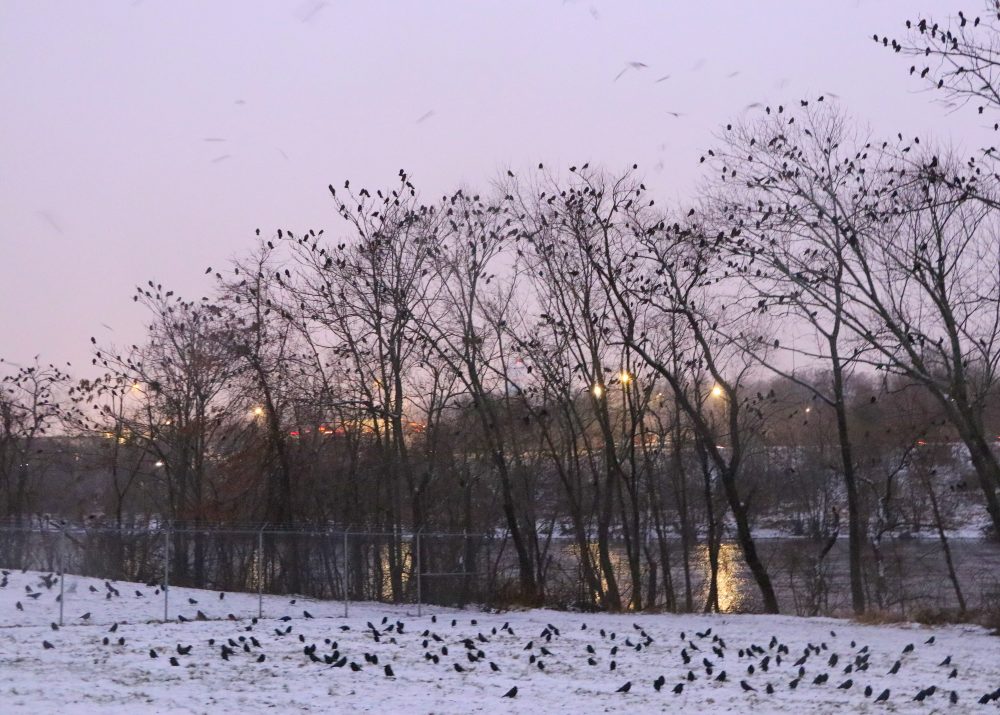 Just a few minutes later, and after moving to the west side of the pump, had a chance to appreciate a number of Crows perched in a nearby and in a tree lower to the  ground.  This vantage point, looking north, and with Rt. 495 highway lights beyond, provided a blurry silhouette moment. The image below has some nice background ambient light and provides a sense of the uneven distribution of the Crows in a staging area.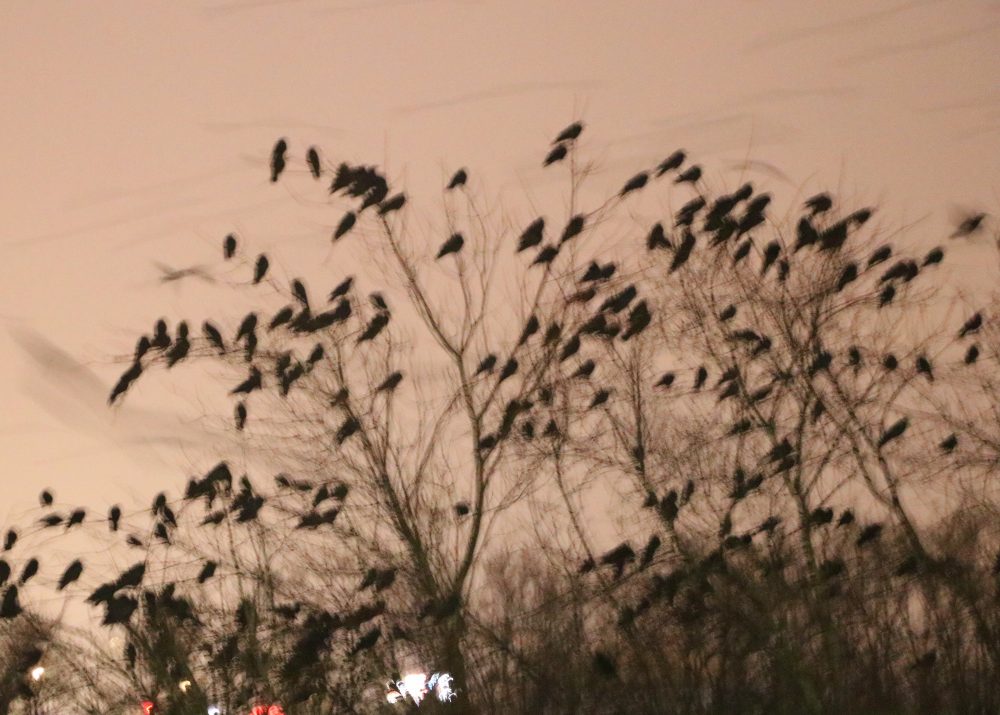 The Crows started to move over the Merrimack River and into the final roost about 35 minutes after sunset time.  Again, it seems like they may be staging nearby longer and waiting until they enter the final roost based on a review of prior patterns. Many Crows remained in place, perched and on the ground around the pump house area.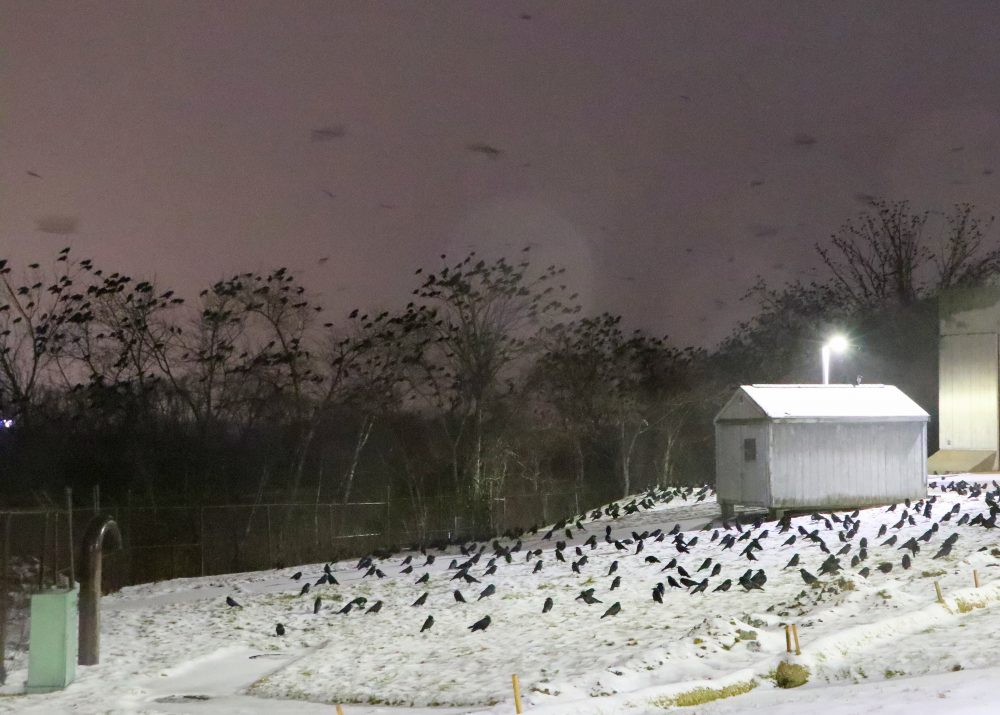 Photo gear used for this outing:
Canon EOS 80D; Lens: EF-S 18-135mm f/3.5-5.6 IS   
ATN BinoX 4K 4-16x Day and Night Smart HD Binoculars with photo and video
Blog post and photos by Craig Gibson, 2019 Crow Patrol, Lawrence, MA