Crows streaming into the roost on south side Merrimack River!
Conditions: partly cloudy, wind SW 3MPH, 31F; sunset time 4:54PM
Out on Crow Patrol starting just before sunset with first stop along the north side of the Merrimack River by Incinerator Road. Crows seen staging in trees downriver from pump house. This has been regular staging area for the past 10 weeks, although we have seen recent changes in the location of the overnight roost.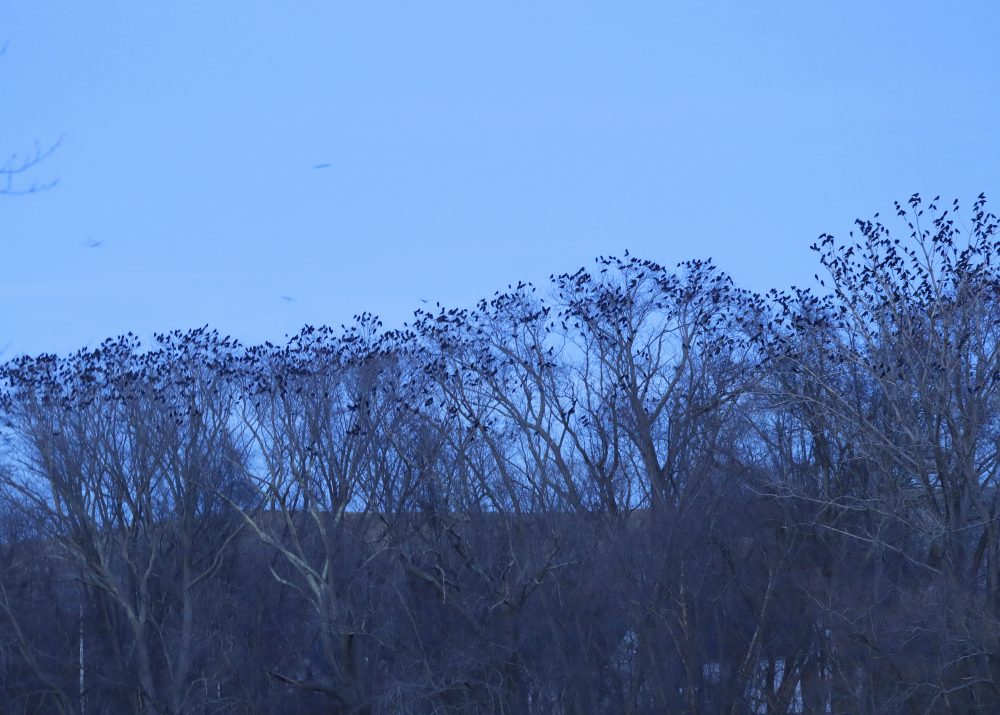 The Crows began streaming into the roost area about 20 minutes after sunset. The overnight roost has now moved just a bit to the east from prior nights. A map view will be provided later in this post. The next image below show the first Crows arriving into the overnight roost. They are the fist ones to set anchor, as others, in the hundreds, then thousands, will follow afterwards over the next 30 minutes.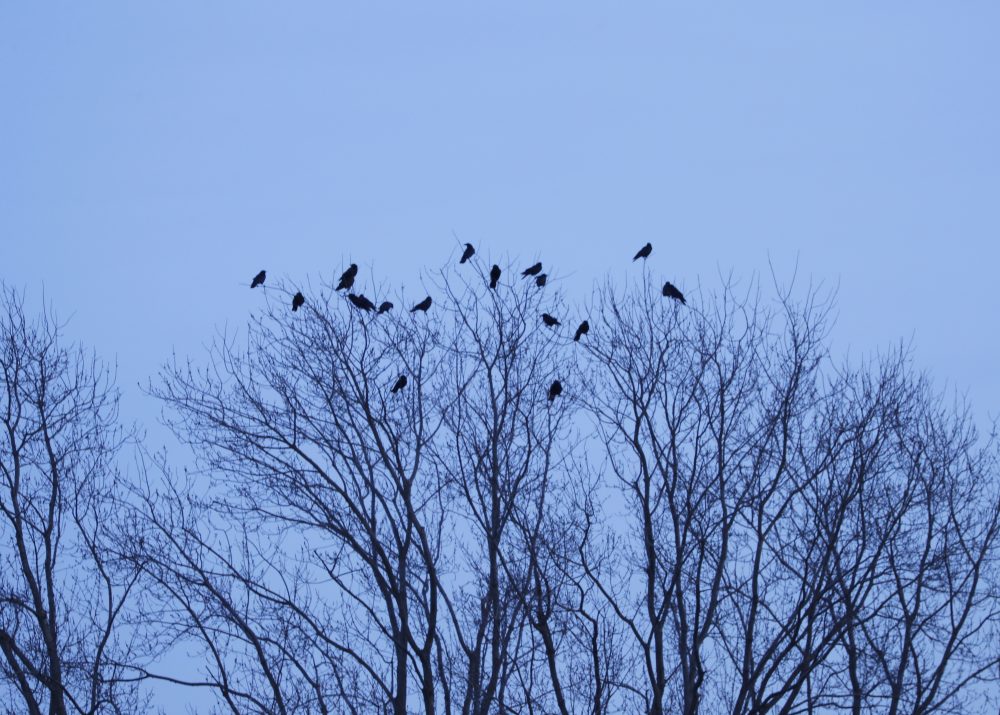 On a regular night, as the Crows begin to stream into the general overnight roost area, from all directions, and at different times, the will often swirl around in flight. Each time the specific pattern is different, but the overall activity repeats itself on many nights. It is always an awesome sight to behold and enjoy!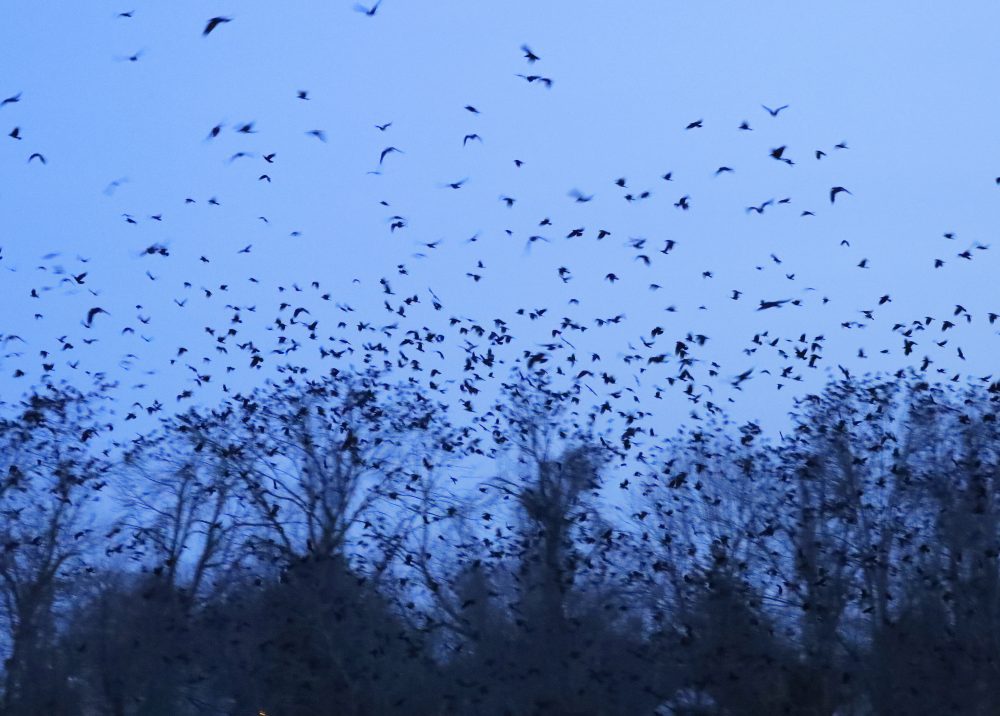 The trees in the background provide the needed resting spot for the overnight roost. In the midst of the flight chaos, the vocalizations become intense and your senses go into overdrive! In some fashion, these Crows know exactly what hey are doing and this is all part of the nightly dance routine before they settle in and quiet down for the night.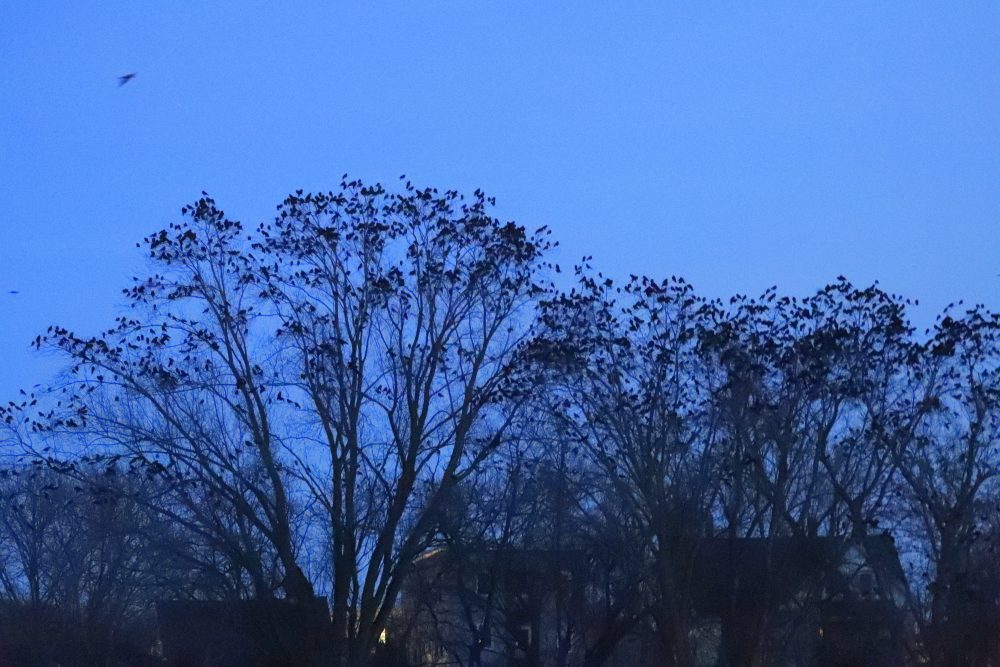 This image above of the tall trees in the general roosting area, was taken about 30 minutes after sunset time.  There are many more Crows buried in these trees that what you might guess in looking at the photo. At this point, they have settled in and any further movements are few and far between. These trees are located about 250 meters east of the Rt. 495 Bridge at the south end, and the roost stretches about 125 meters downriver. Here's look: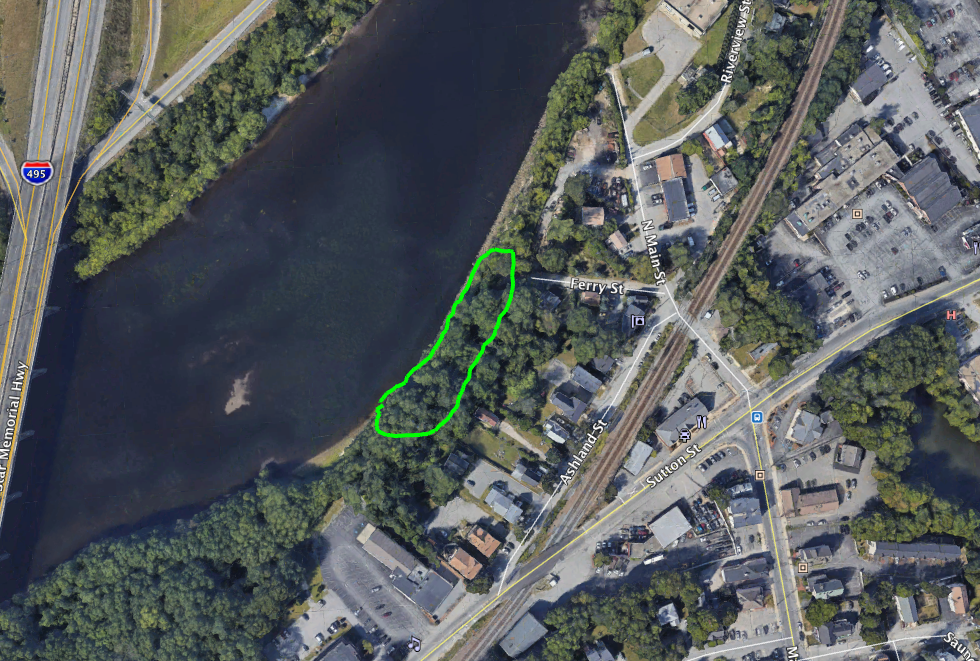 The final image below is another beautiful long exposure moment that again, captures the grace, peace, tranquility, stillness, as darkness and the Crows settle in!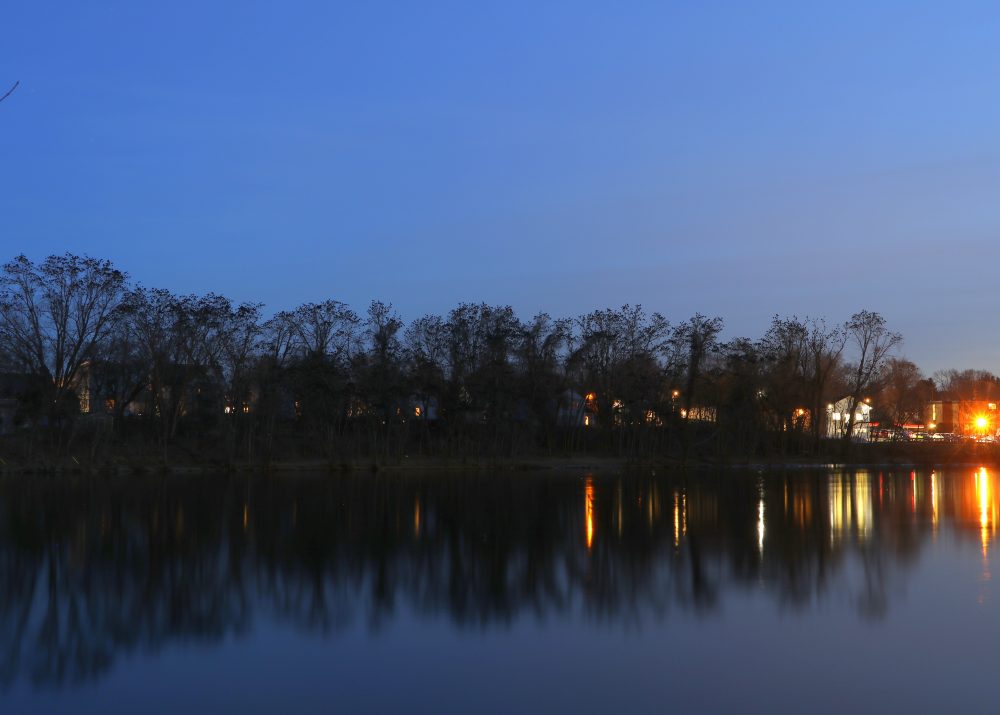 Photo gear used for this outing:
Canon EOS 80D; Lens: Canon EF-S 18-135mm f/3.5-5.6 IS   
Canon 1DX MK II; Lens: Canon EF Telephoto Zoom 100-400mm f/4.5-5.6L IS II USM
ATN BinoX 4K 4-16x Day and Night Smart HD Binoculars with photo and video
Follow us on Instagram: wintercrowroost
Follow us on YouTube: birdsoftheair1
Blog post and photos by Craig Gibson, 2020 Crow Patrol, Lawrence, MA