Conditions: clear skies, wind S at 7MPH, temp at 49F; sunset time 6:53PM
Out on Crow Patrol with first stop at Barker's Farm in North Andover. Crows observed mulling around and foraging in open farm fields about 1.75 miles from the overnight roost.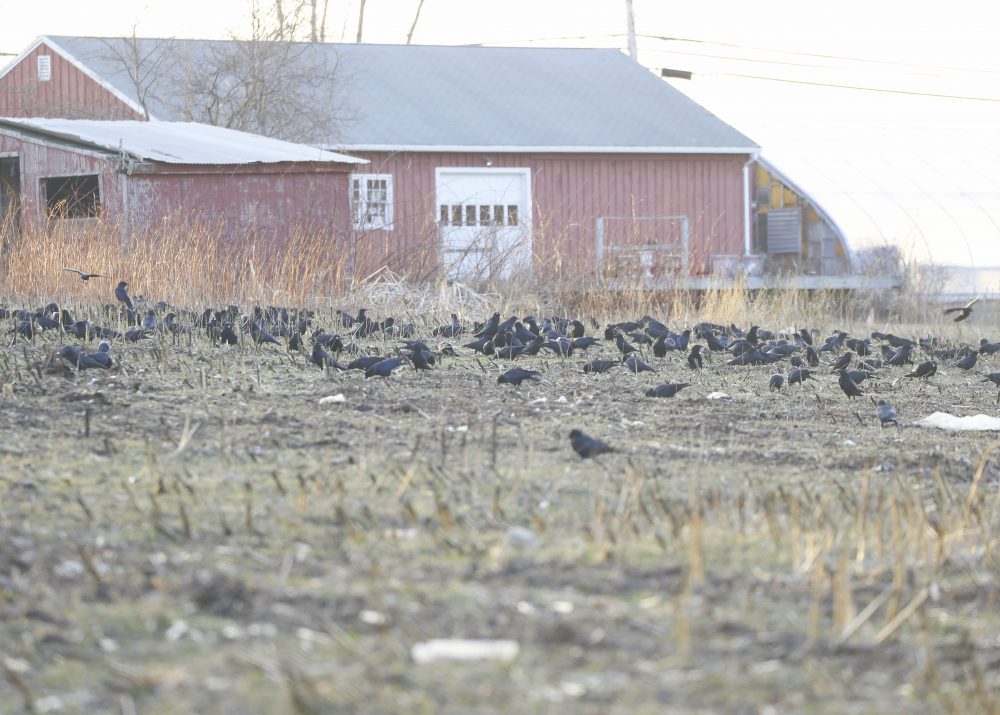 Next stop along Incinerator Road with views towards the airport and downriver, with many Crows going by in flight in downriver direction.Then moved over to south side of the Merrimack River and observed the first squadrons of Crows observed arriving the roost area about 11 minutes after sunset time, with just a few landing and perching in trees near the Rt. 495 Bridge.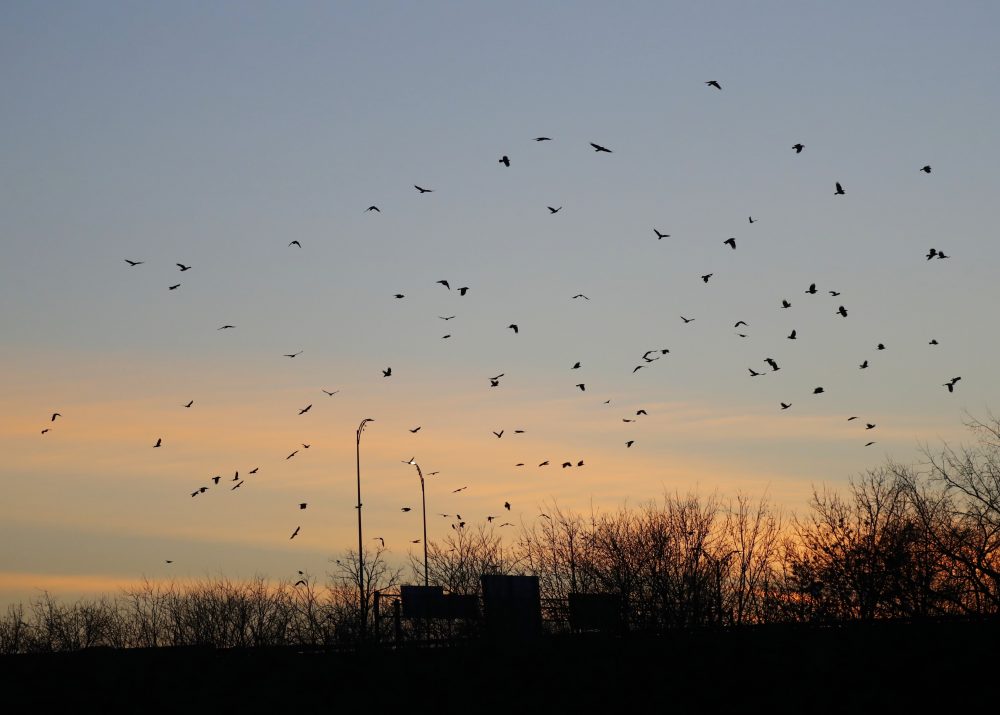 Over the next 20 minutes many Crows were seen streaming in with the vast majority flying in from downriver locations.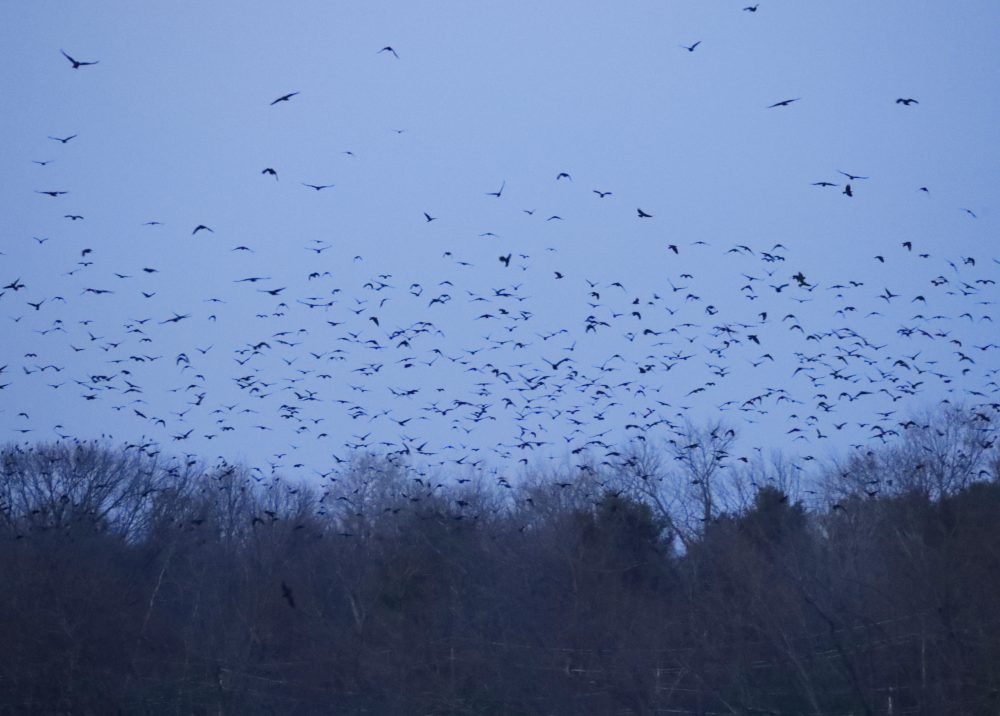 The arrival process has a certain orderliness as the arrive in larger and smaller flight ribbons that follow along the north side of the river. At one point, there was a massive flight upswell and and resettling. It turns out to have been a male with khakis walking in the dense undercover under the roost.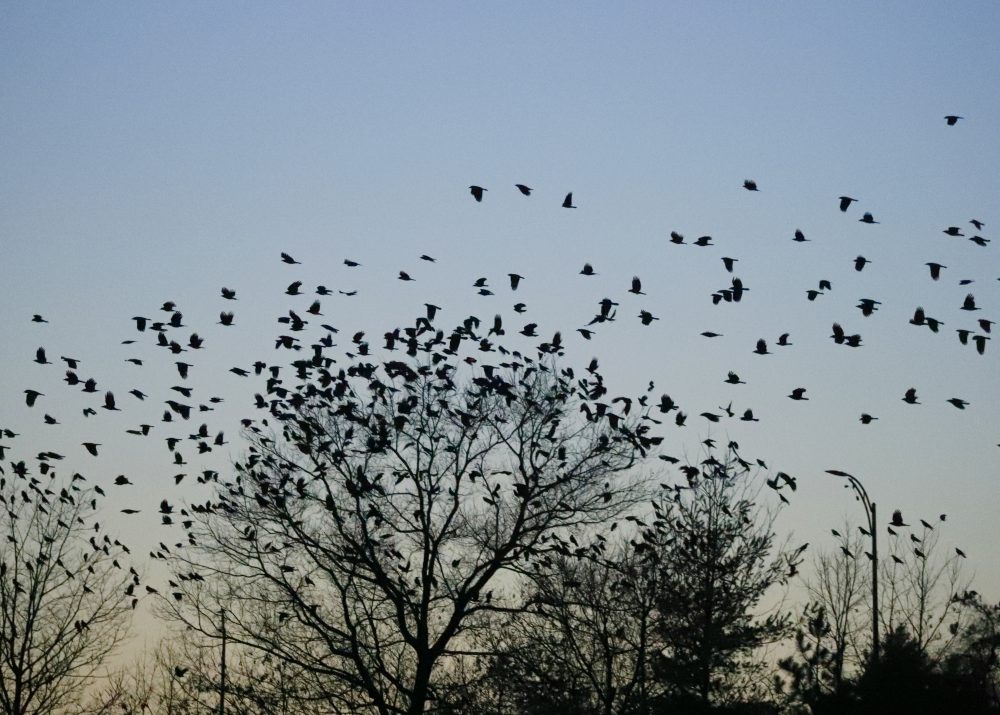 Close to thirty minutes after sunset time, the action started to quiet down and the Crows became more settled for the overnight roost. Another spectacular Crow show!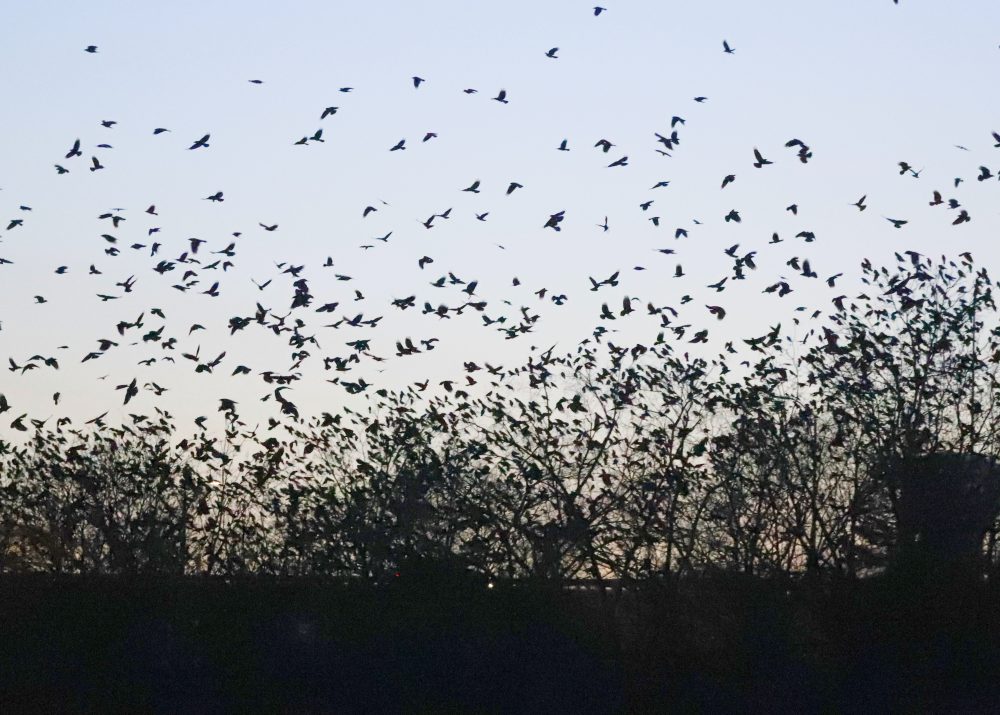 Check out the newly launched Crow Patrol Podcast: wintercrowroost.com/podcast/
Photo gear used for this outing:
Canon EOS 80D with Canon EF-S 18-135mm f/3.5-5.6 IS 
Canon EOS 80D with Canon EF-S 18-135mm f/3.5-5.6 IS (Infrared)
Canon 1DX MK II with Canon EF Telephoto Zoom 100-400mm f/4.5-5.6L IS II USM
ATN BinoX 4K 4-16x Day and Night Smart HD Binoculars with photo/video
SiOnyx Aurora Pro Digital Color Night Vision Optics
Follow us on Instagram: wintercrowroost
Follow us on YouTube: birdsoftheair1
Blog post and photos by Craig Gibson, 2020 Crow Patrol, Lawrence, MA