Time lapse video with crows on nearby roof top as part of the staging process
Conditions: heavy overcast skies, visibility 1.5 miles, fog, rain, wind N at 5MPH, temp 45°; sunset time 5:41PM
Due to weather conditions, only practical vantage point out of the rain and wind was from the 4th floor of the McGovern Parking Garage; small numbers of Crows were observed mulling around near west end of garage, but none on the B&D roof yet. Minutes after sunset time, waves of Crows streamed in from the west, seen through the blue-gray haze, with many diverting directly towards roost. This image looking west with Tower Hill distant on the right side, shows a group of inbound Crows. The image was captured about 4 minutes after sunset time.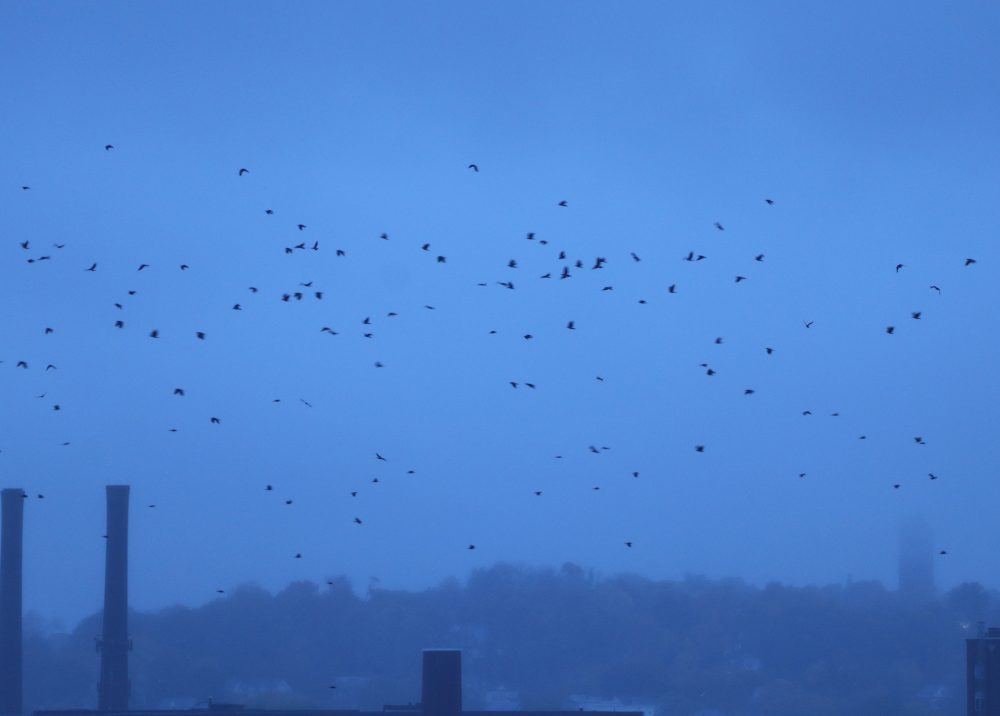 An initial group of Crows gathered on B&D rooftop starting about 8 minutes after sunset time, much later then normal. Overall numbers were lower, as many had diverted over the area around the National Grid facility, but this staging group expanded in size over a 15 minute period with most Crows concentrating in the SE corner of the roof. This image was captured about 17 minutes after sunset time with the infrared camera.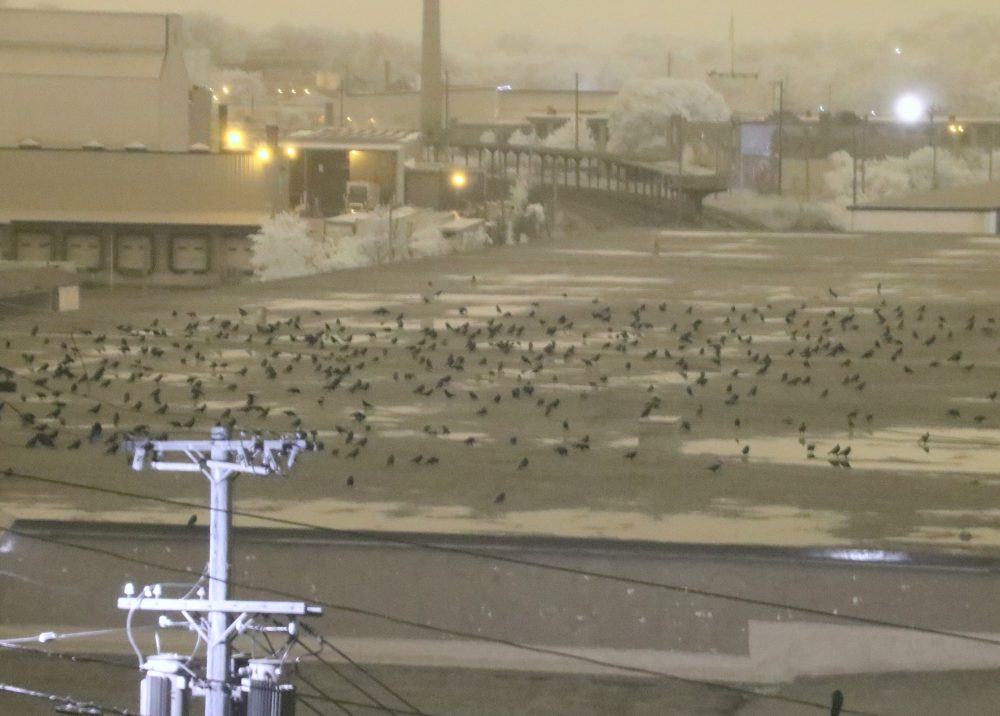 The Crows made a rapid departure towards the overnight roost about 25 minutes after sunset time. It would be fascinating to know what exactly prompts the group departure. It seems to be prompted by light levels and approaching darkness, but  what is the exact trigger and which Crow pulls the trigger? The time lapse video provides a fascinating look at the overall movement. This image below, captured about 21 minutes after sunset time, shows a final look at the assembled Crows before departure to the roost!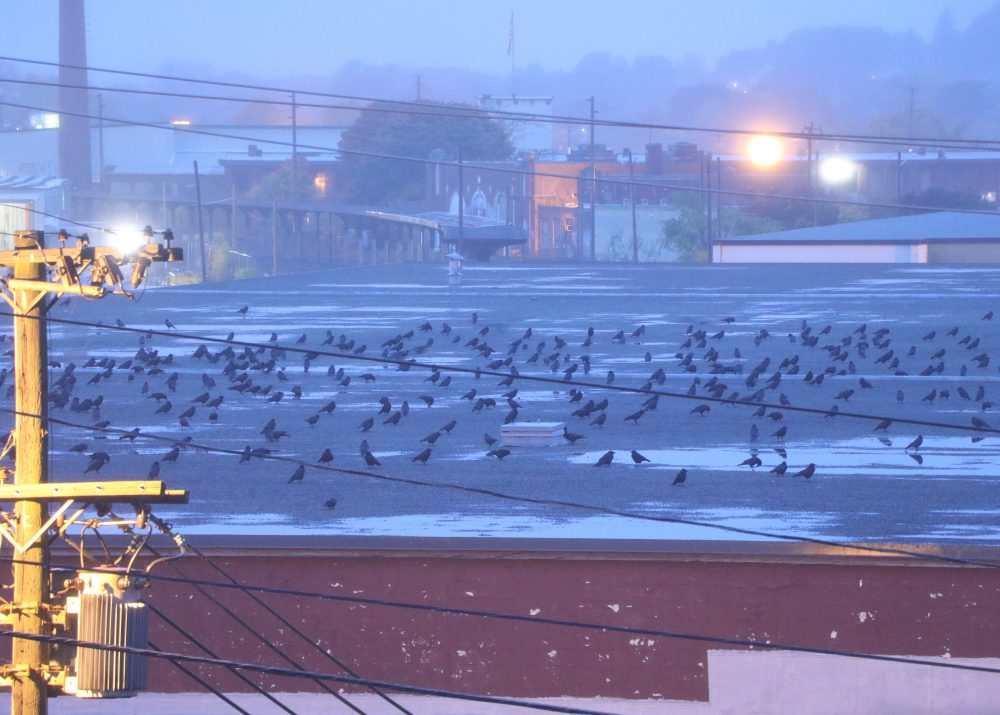 Photo gear used for this outing:
Canon EOS 80D with Canon EF-S 18-135mm f/3.5-5.6 IS 
Canon EOS 80D with Canon EF-S 18-135mm f/3.5-5.6 IS (Infrared)
Canon 1DX MK II with Canon EF Telephoto Zoom 100-400mm f/4.5-5.6L IS II USM
ATN BinoX 4K 4-16x Day and Night Smart HD Binoculars with photo/video
Follow us on Instagram: wintercrowroost
Follow us on YouTube: birdsoftheair1
Blog post and photos by Craig Gibson, 2020 Crow Patrol, Lawrence, MA