An exciting time lapse of the staging process!
Conditions: overcast skies, wind NW at 9MPH, temp at 30F, wind chill 24F; sunset time 4:10PM
Out on Crow Patrol, outside of my car 95% of time, taking in the whole experience including streaming, staging, and roosting activities. Again, met and talked with many locals who are always very interested in the Crow Patrol activities . First stop at roof deck of parking garage while scanning W/S/E at incoming streams of Crows, with biggest numbers coming in from W & NW. This image below captured 5 minutes before sunset time.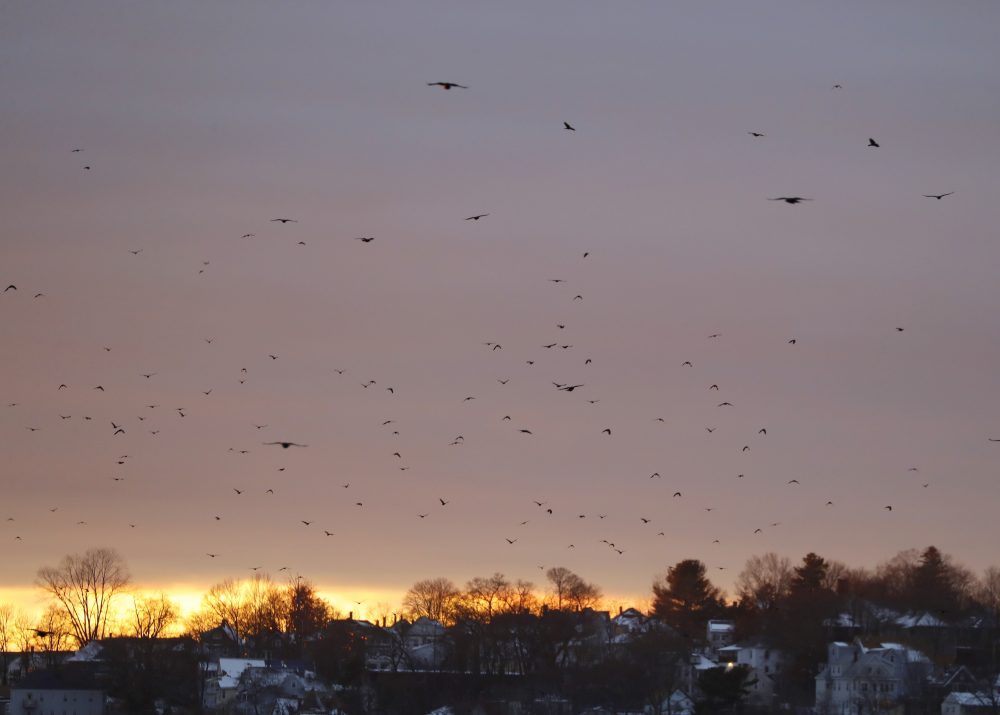 Many of Crows were gathering just to the south of the parking garage, in the nearby trees, on the ground, and roof tops along Market Street, and around O'Connell South Common. The image below was captured a few minutes before sunset time.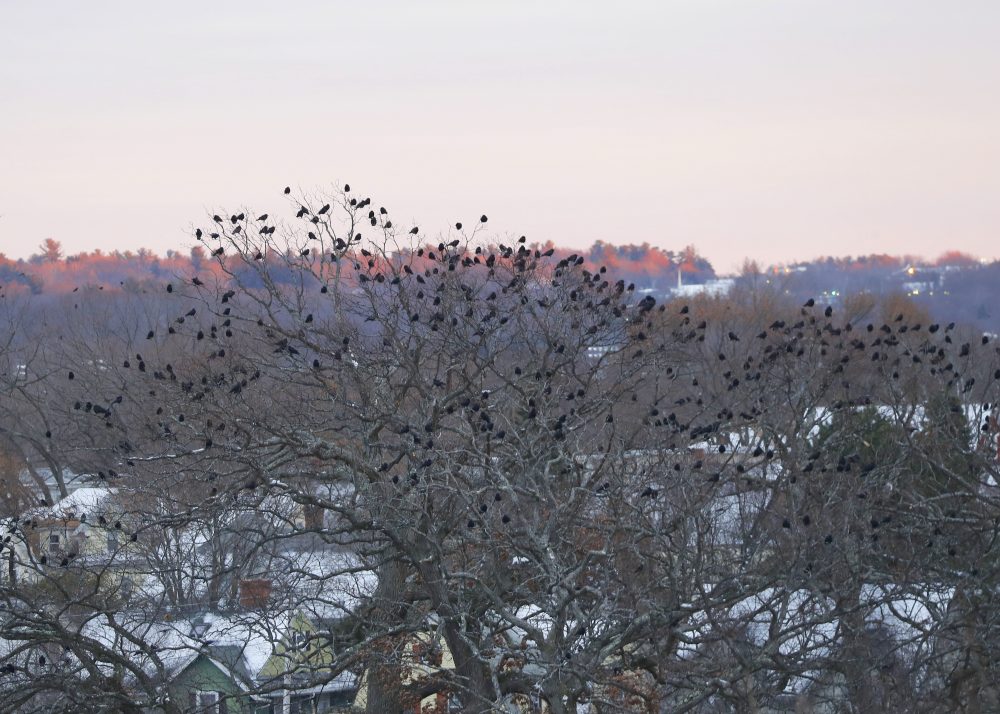 Moved over for looks from the Duck Bridge while Crows were streaming in from staging areas, and converging onto the New Balance roof edge, and into the roost trees.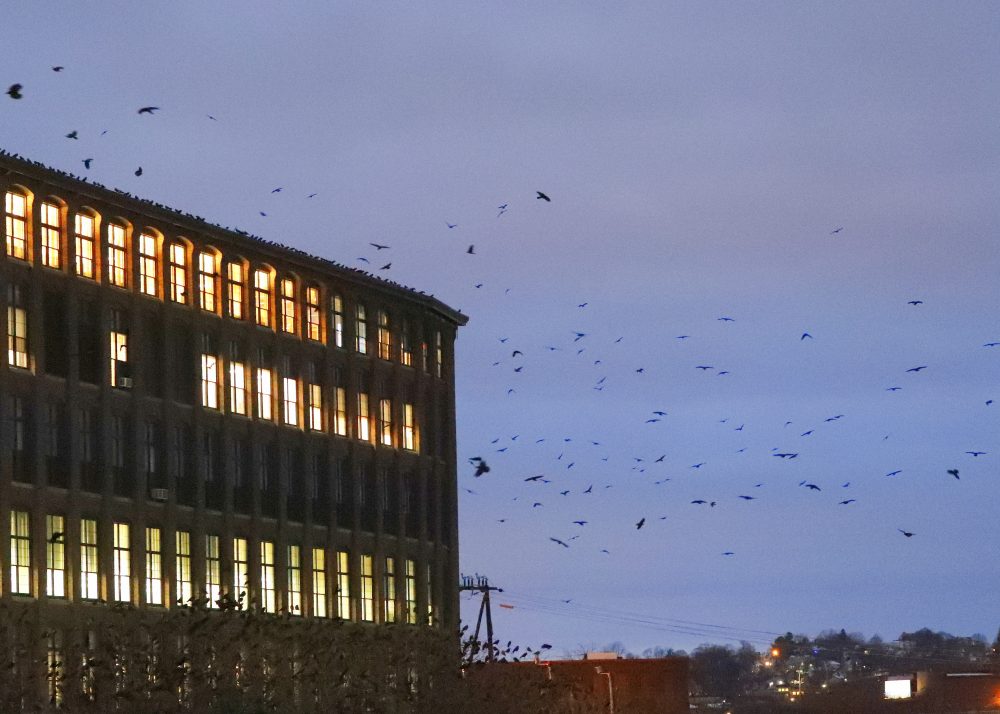 Overall, the Crows were densely packed into the roost trees.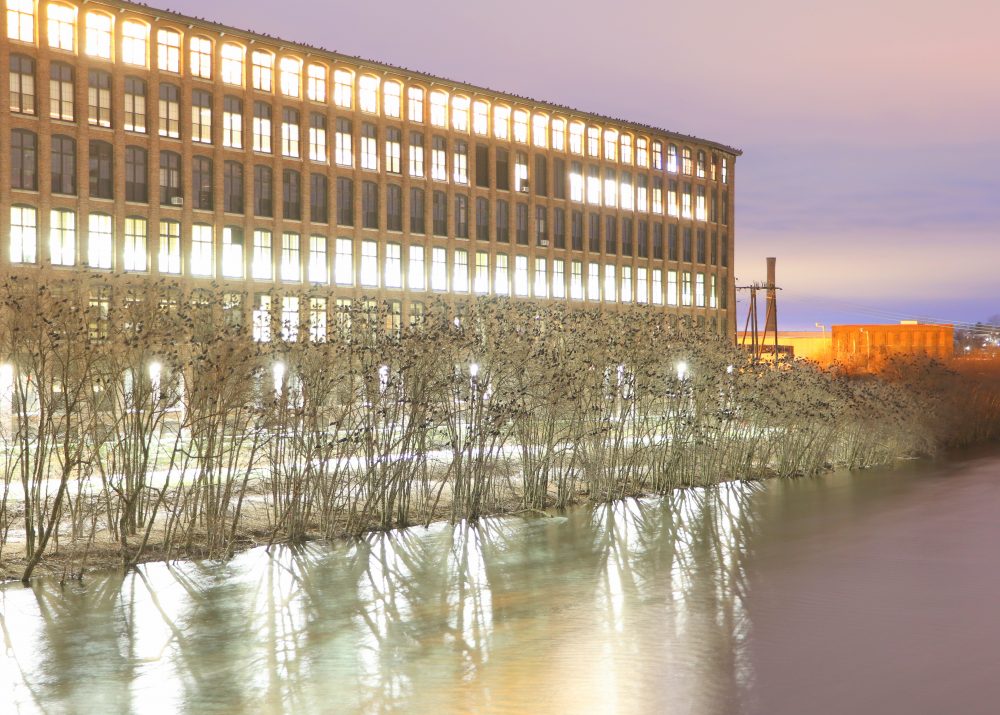 Had final looks at the south side the of roost trees along the edge of the Merrimack River. The numbers keep growing!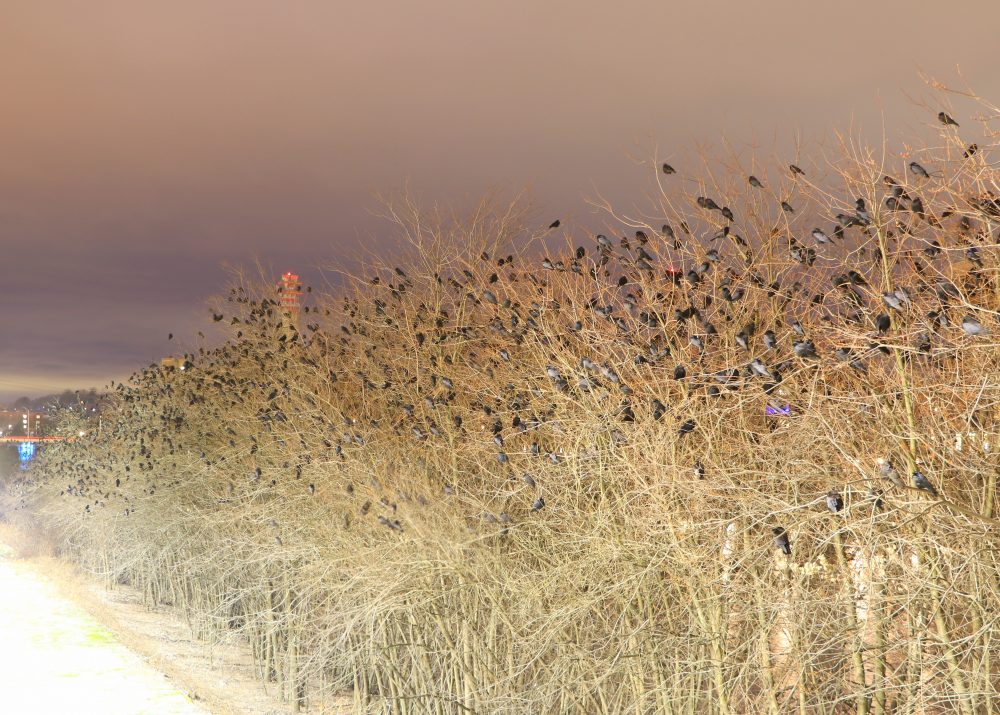 Check out the newly launched Crow Patrol Podcast: wintercrowroost.com/podcast/
Photo gear used for this outing:
Canon EOS 80D with Canon EF-S 18-135mm f/3.5-5.6 IS 
Canon EOS 80D with Canon EF-S 18-135mm f/3.5-5.6 IS (Infrared)
Canon 1DX MK II with Canon EF Telephoto Zoom 100-400mm f/4.5-5.6L IS II USM
ATN BinoX 4K 4-16x Day and Night Smart HD Binoculars with photo/video
SiOnyx Aurora Pro Digital Color Night Vision Optics
Follow us on Instagram: wintercrowroost
Follow us on YouTube: birdsoftheair1
Blog post and photos by Craig Gibson, 2020 Crow Patrol, Lawrence, MA