Conditions: clear skies at dusk, wind NW 12MPH, temp at 36F wind chill, 28F; sunset time 4:34PM
Initial observations from roof top of McGovern garage with Crows on many roof tops and utility wires to the west. Lots of flight activity and vocalizations from O'Connell South Common along Market Street. Made quick trip to baseball field and surrounding park area with well over 500 Crows mulling around about 12 minutes before sunset time.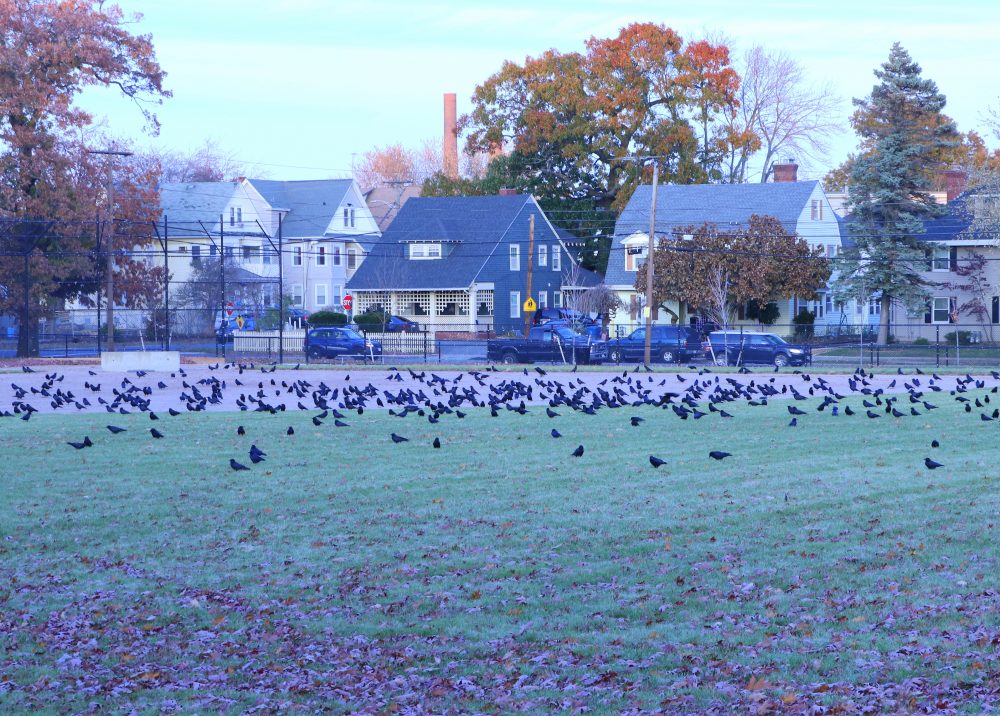 From there moved over to South Canal Street as the staging action was building and the Crow numbers were growing. Many Crows were seen perched on nearby utility wires, billboards, poles, and rooftops along with incoming flight streams arriving from SW direction. The image below was captured on South Canal looking SW towards St. patrick's Church about 8 mins past sunset time.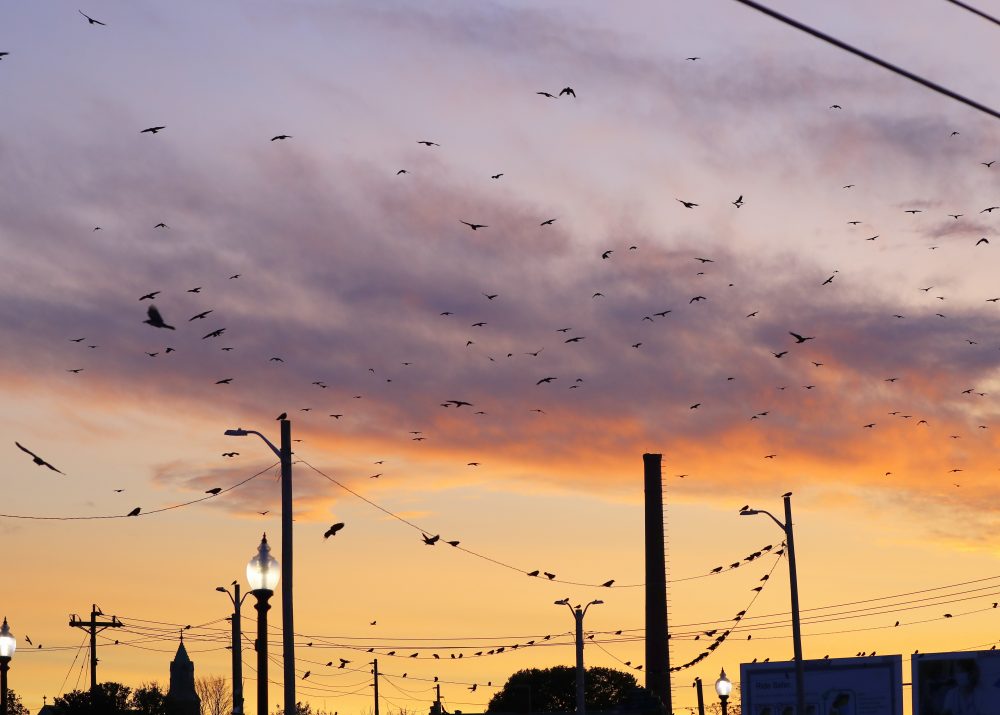 A few minutes later, perhaps spooked by a train horn, a major swarm of crows lifted off into flight from area around Jackson Lumber. The image below was captured about 12 minutes after sunset time from South Canal Street and looking SE with the corner of the McGovern garage in the far lower left of image.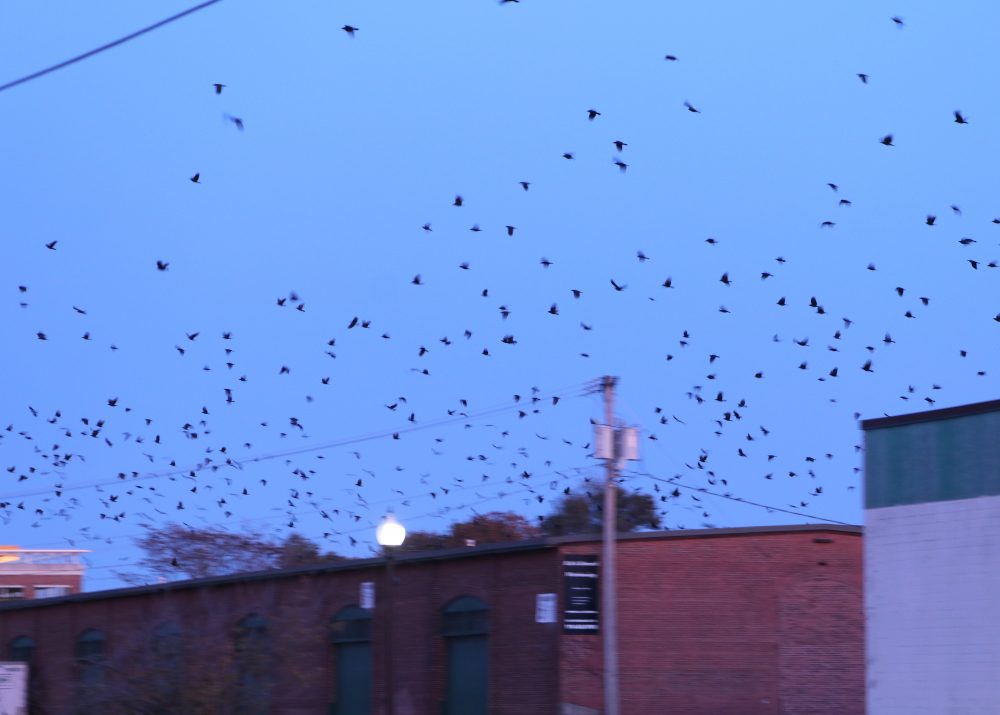 By 20 minutes after sunset time, still many Crows were lifting off from west end of B&D rooftop and flying over Merrimack Street towards the truck depot area. Huge numbers built up around the truck depot, on rooftops and in trees at the back of the depot. The buildup continued later than usual, almost like they were avoiding going into the roost. This image was captured about 21 minutes after sunset time from South Canal and looking west towards the glorious sunset colors.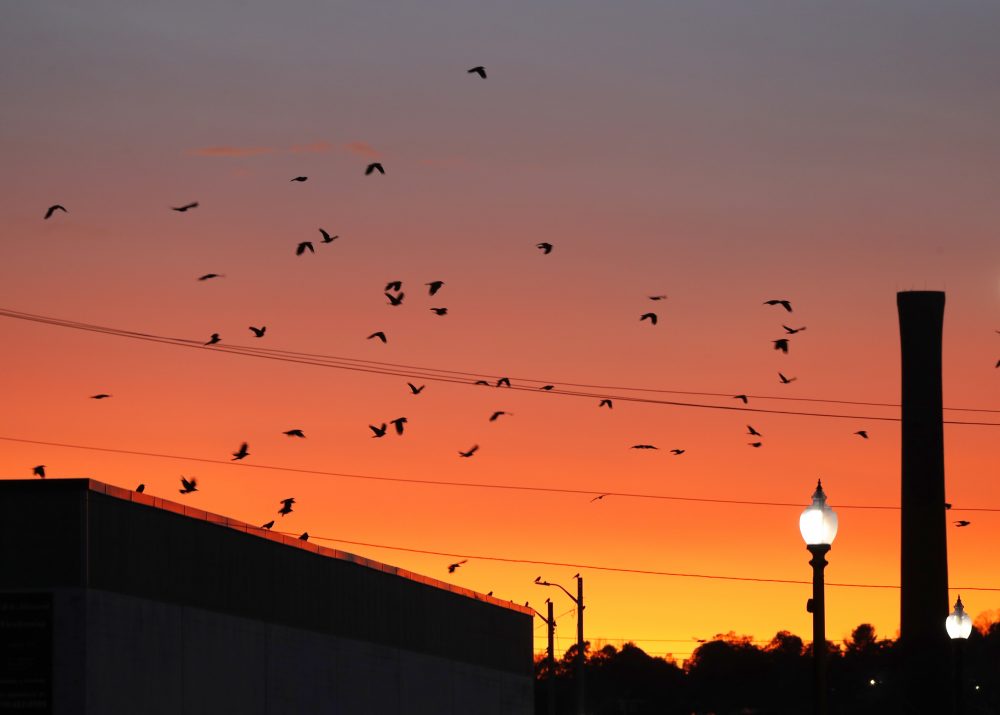 The last observations for the night took place about 40 minutes after sunset time with many Crows mulling around on the pavement at rear of the truck depot and perched in the trees behind along the Merrimack River. The Pacific Mills apartment complex is in the background. The image was captured with an infrared camera.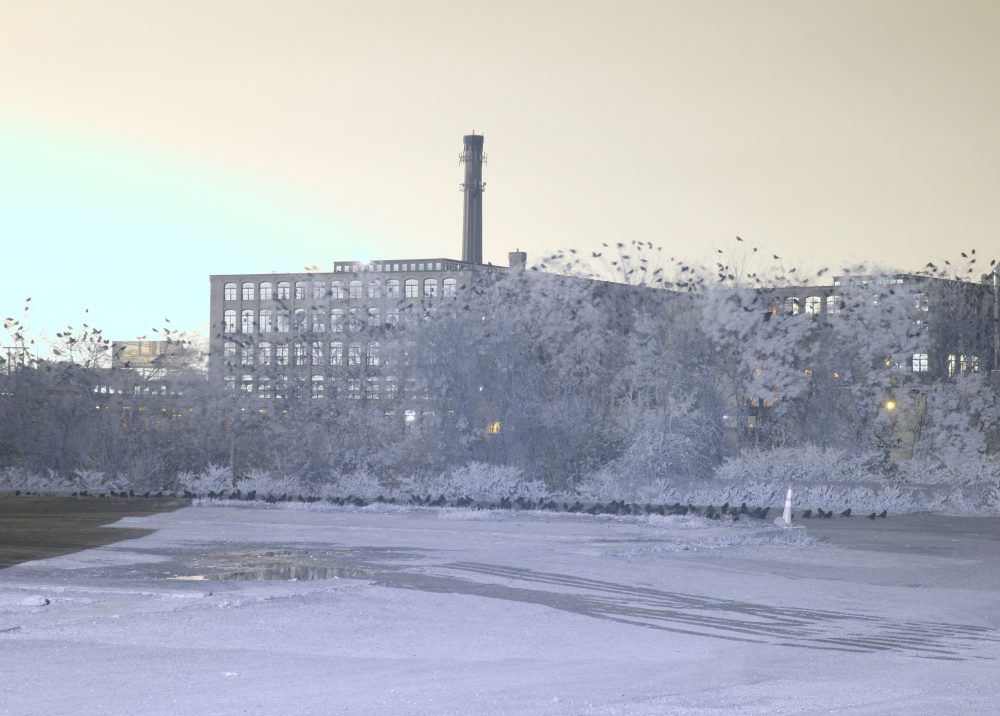 Photo gear used for this outing:
Canon EOS 80D with Canon EF-S 18-135mm f/3.5-5.6 IS 
Canon EOS 80D with Canon EF-S 18-135mm f/3.5-5.6 IS (Infrared)
Canon 1DX MK II with Canon EF Telephoto Zoom 100-400mm f/4.5-5.6L IS II USM
ATN BinoX 4K 4-16x Day and Night Smart HD Binoculars with photo/video
Follow us on Instagram: wintercrowroost
Follow us on YouTube: birdsoftheair1
Blog post and photos by Craig Gibson, 2020 Crow Patrol, Lawrence, MA