Conditions: mostly clear skies, wind NW 22MPH, gusts 36MPH, temp at 32F, wind chill 19F; sunset time 6:50PM
Out on Crow Patrol with first stop along Incinerator Road and the baseball field with crows seen in staging mode with high winds about 13 minutes before sunset time.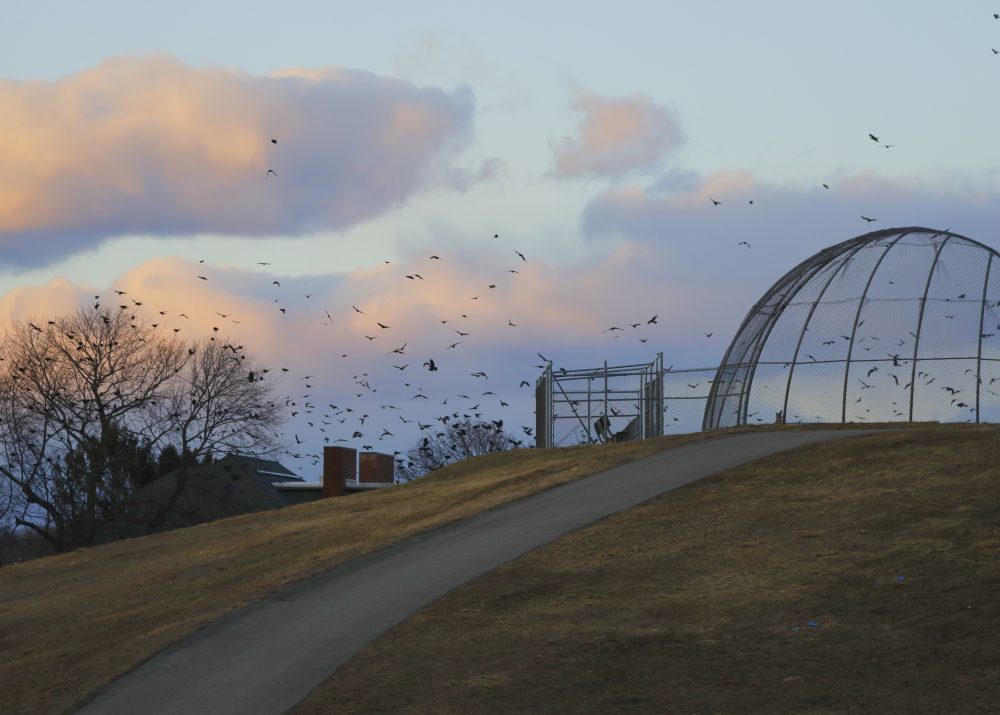 Next stop along south side of Merrimack River with views up and down the river and looking across at the regular overnight roosting trees on the north side. The first wave of Crows converged into the roost trees about 8 minutes after sunset time. Initially they started to land and perch on the tops of trees very close to the Rt. 495 Bridge.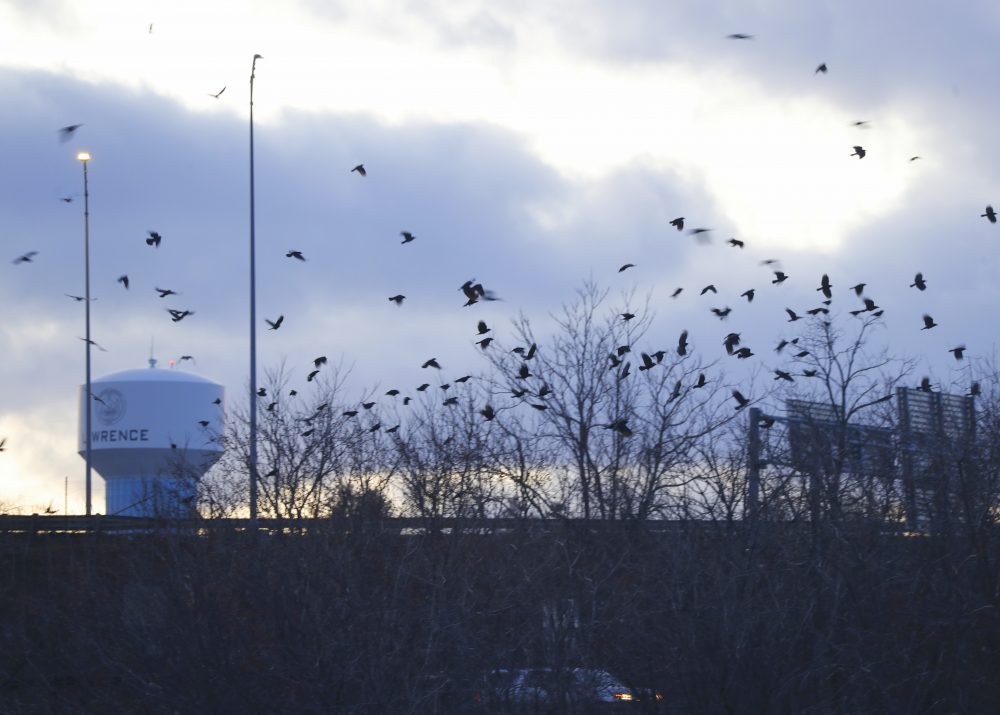 The numbers of arriving Crows built up quickly with swarms and much louder vocalizations in trees both near the bridge and other trees just downriver.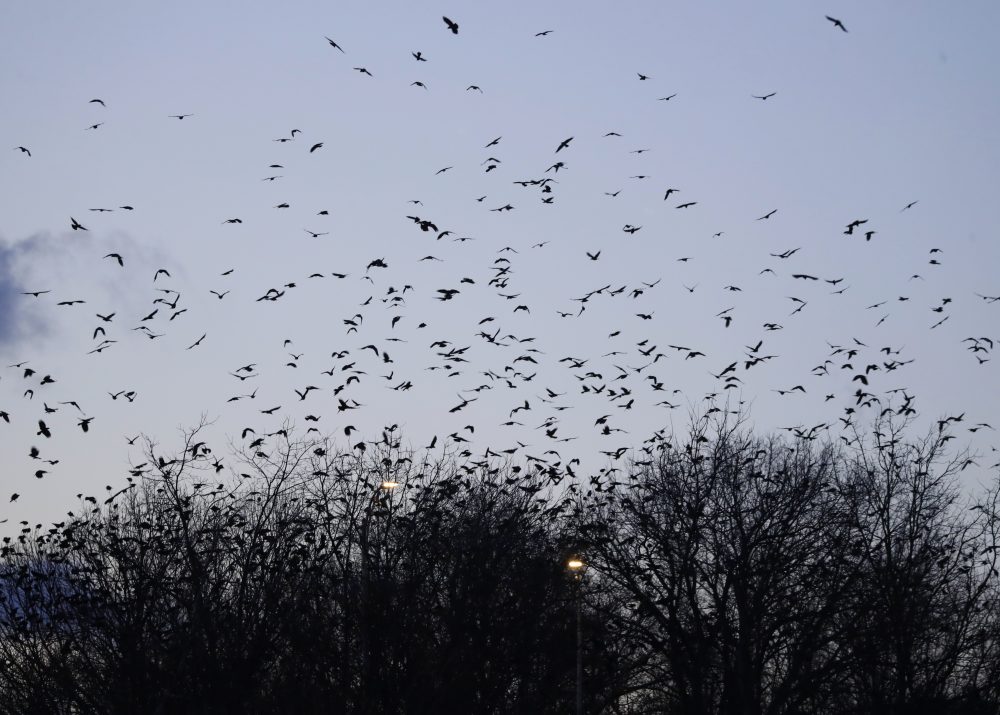 As usually happens, as the numbers grew, there were many flight bursts out over Rt. 495 as they seemed to make overall adjustments.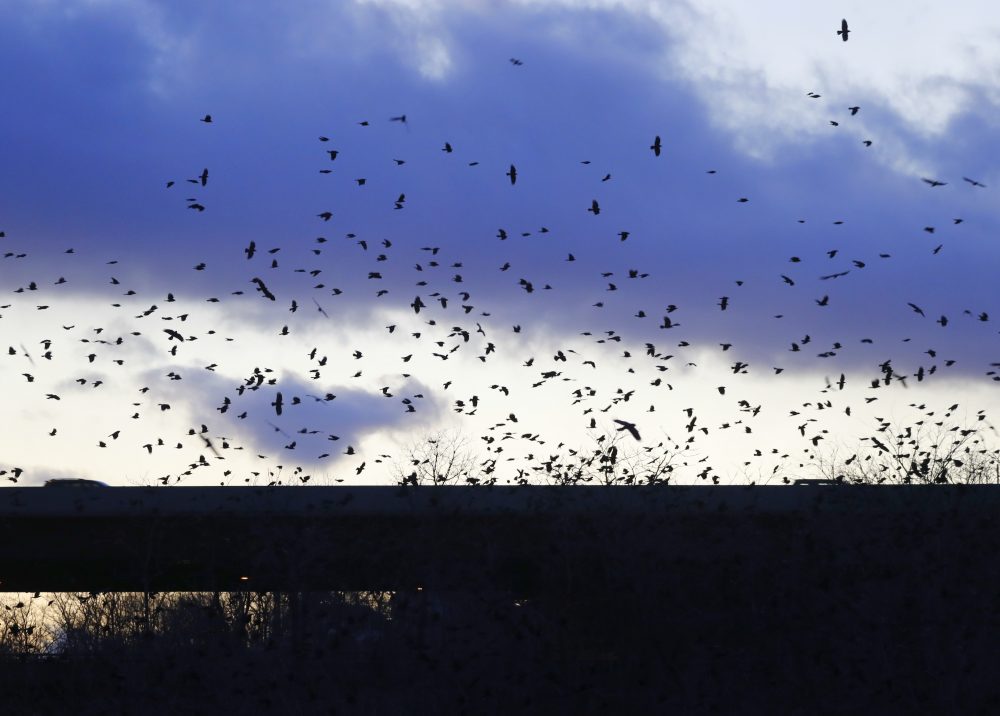 The final streams of incoming Crows tapered off by 25 minutes after sunset time. Overall the number of Crows in the roost are dropping off, but the action is still amazing!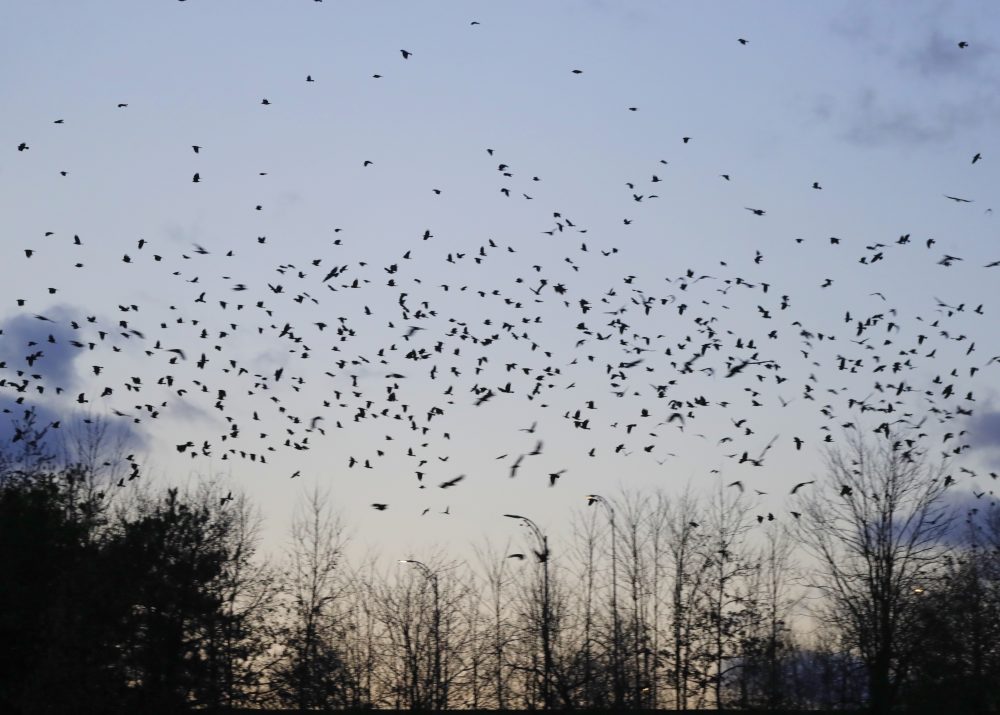 Check out the newly launched Crow Patrol Podcast: wintercrowroost.com/podcast/
Photo gear used for this outing:
Canon EOS 80D with Canon EF-S 18-135mm f/3.5-5.6 IS 
Canon EOS 80D with Canon EF-S 18-135mm f/3.5-5.6 IS (Infrared)
Canon 1DX MK II with Canon EF Telephoto Zoom 100-400mm f/4.5-5.6L IS II USM
ATN BinoX 4K 4-16x Day and Night Smart HD Binoculars with photo/video
SiOnyx Aurora Pro Digital Color Night Vision Optics
Follow us on Instagram: wintercrowroost
Follow us on YouTube: birdsoftheair1
Blog post and photos by Craig Gibson, 2020 Crow Patrol, Lawrence, MA