Conditions: mostly clear skies, wind S 15MPH, gusts 24MPH, temp at 54F; sunset time 4:11PM
Out on Crow Patrol with many locals stopping to talk, with first stop at roof top of McGovern parking garage just before sunset. Swarms and waves of incoming Crows followed over next 25 minutes, with big numbers coming in after swirling around at higher altitudes than normal. Image below looking SW with St. Patrick Parish on the left side and beautiful sky colors about one minute after sunset time!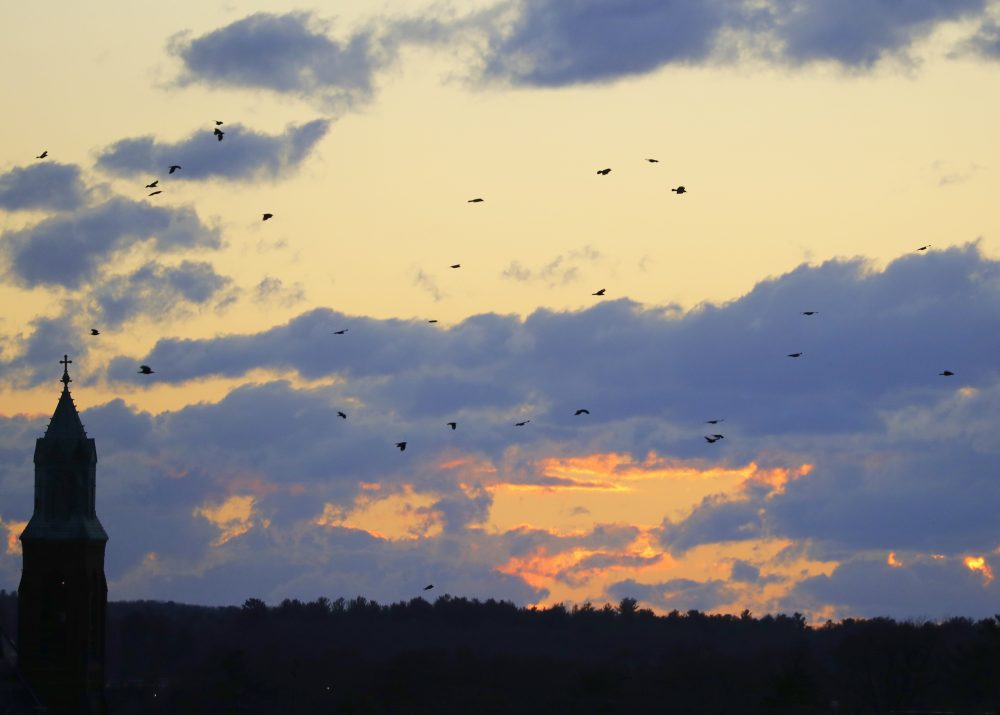 While scanning the more distant horizon, observed an amazing number of streaming swarm of incoming Crows, again at a range of higher altitudes, mostly to WNW and about 7 minutes after sunset time.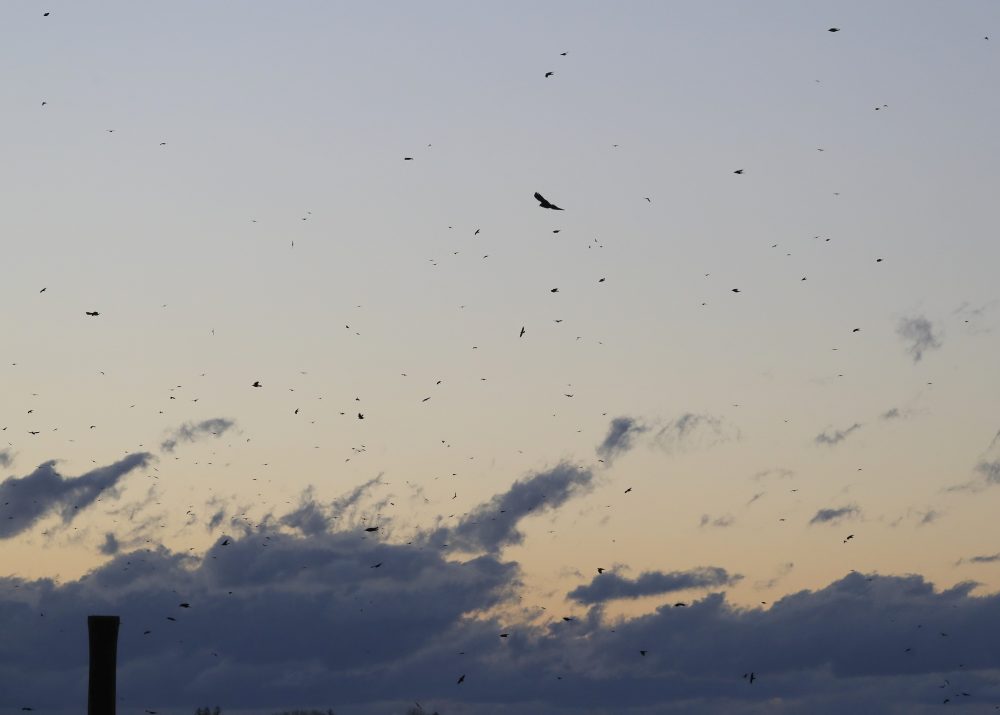 Crows were flying in, landing and grouping in large numbers at far end of the extended B&D warehouse complex roof area as part of the staging process. This image was captured about 14 minutes after sunset time.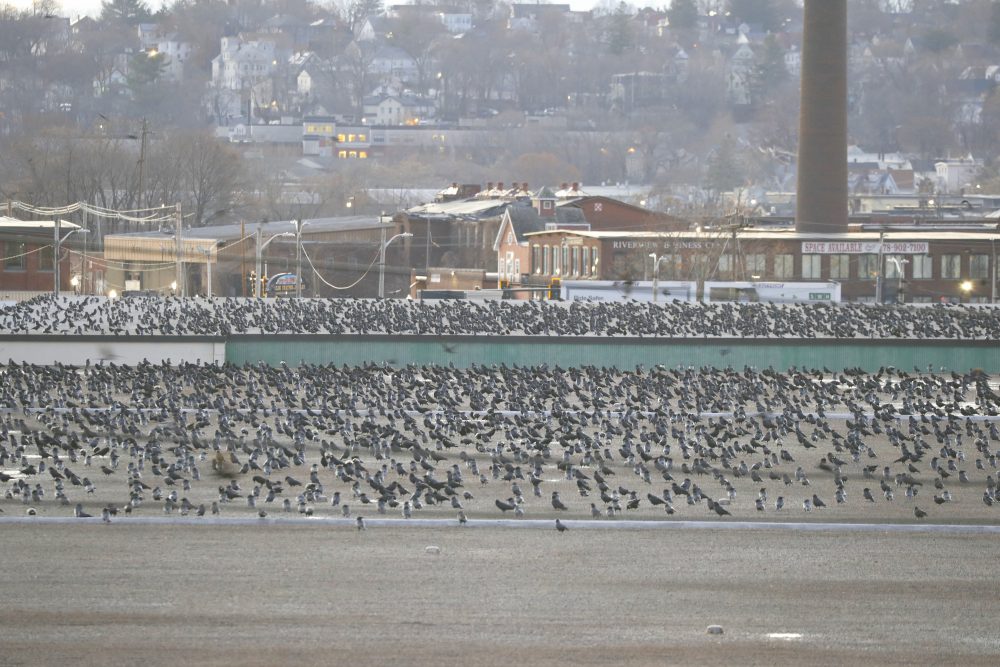 Moved over to Duck Bridge as dark settled in and observed heavy flight action of Crows rounding the NW corner of New Balance building before dropping down and converging into the overnight roost trees. This continues to be one of the most exhilarating moments when out on nightly Crow patrol. It is such a remarkable spectacle of nature and takes my breath away each time with wow and wonder. This image was captured about 25 minutes after sunset time.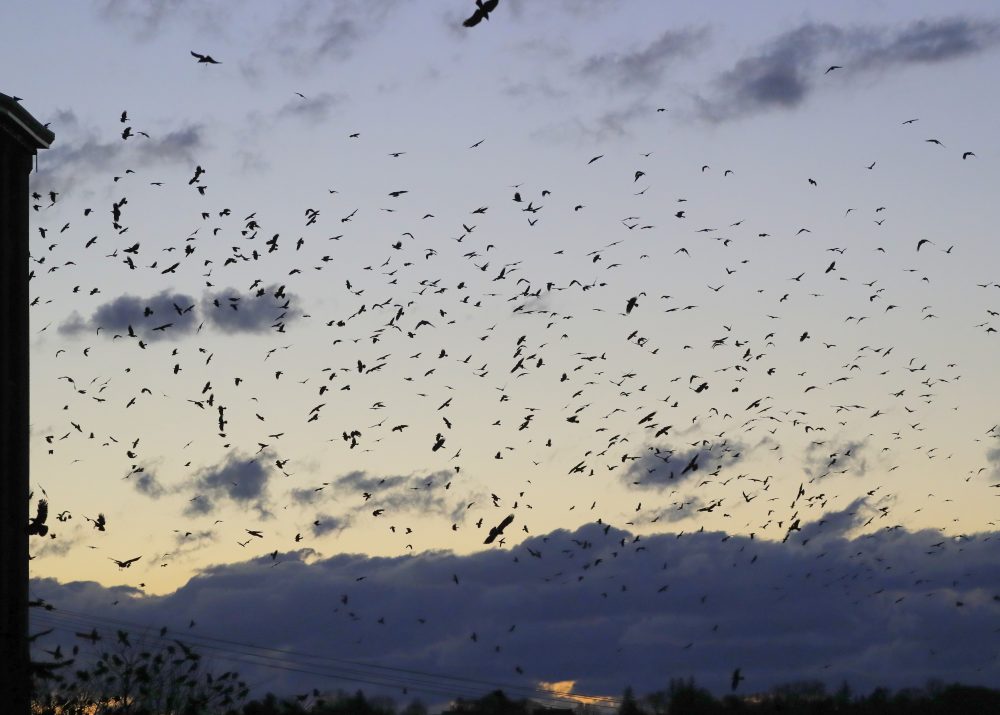 By 52 minutes after sunset time the Crows were largely settled into the overnight roost. Vocalizations were very active until about 45 minutes after sunset time. Another terrific outing! Estimates, now over 10,000, are very conservative per eBird guidelines. This image below, again with long exposure and manual settings, was captured from the Duck Bridge looking WSW.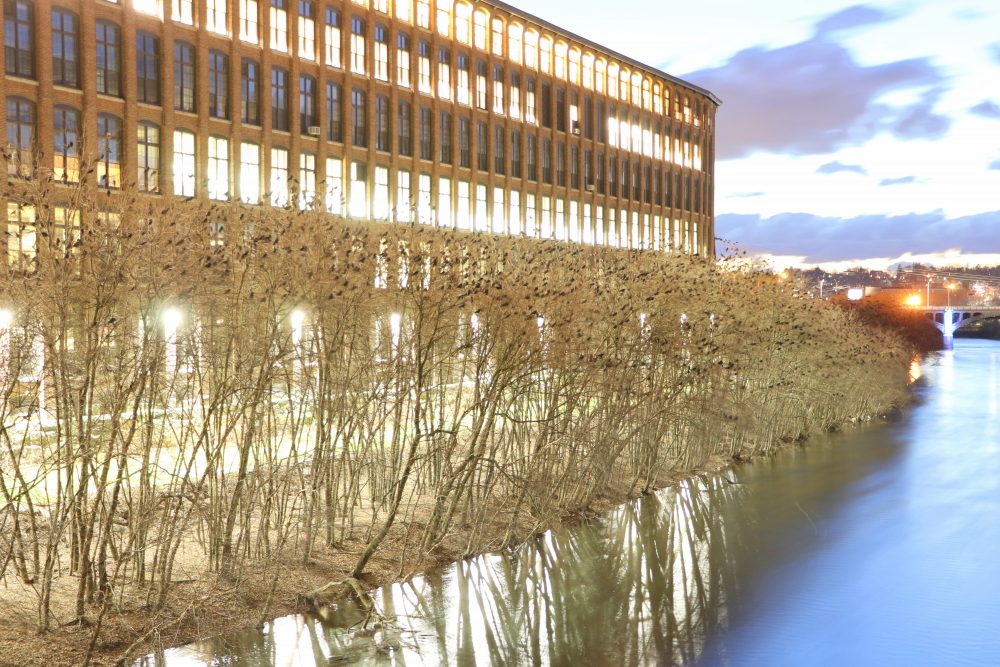 Photo gear used for this outing:
Canon EOS 80D with Canon EF-S 18-135mm f/3.5-5.6 IS 
Canon EOS 80D with Canon EF-S 18-135mm f/3.5-5.6 IS (Infrared)
Canon 1DX MK II with Canon EF Telephoto Zoom 100-400mm f/4.5-5.6L IS II USM
ATN BinoX 4K 4-16x Day and Night Smart HD Binoculars with photo/video
SiOnyx Aurora Pro Digital Color Night Vision Optics
Follow us on Instagram: wintercrowroost
Follow us on YouTube: birdsoftheair1
Blog post and photos by Craig Gibson, 2020 Crow Patrol, Lawrence, MA