Conditions: mostly cloudy but spectacular sunset, wind W at 14MPH, gusts up to 21MPH, 34F; sunset time 4:27PM
Out on Crow Patrol just before sunset time. Crows were seen staging almost 1/2 mile away and downriver. My viewing location on south side of Merrimack River at end of North Main St, North Andover. Crows made a very orderly progression streaming towards and into the overnight communal roost while in flight along the north side of the river. As the roost grew, with heavier concentrations closer to the Rt. 495 Bridge, there were numerous times when Crow burst into flight, swirled around, and returned to the roost moments later.  The image below shows one of the many burst moments with stunning sky colors!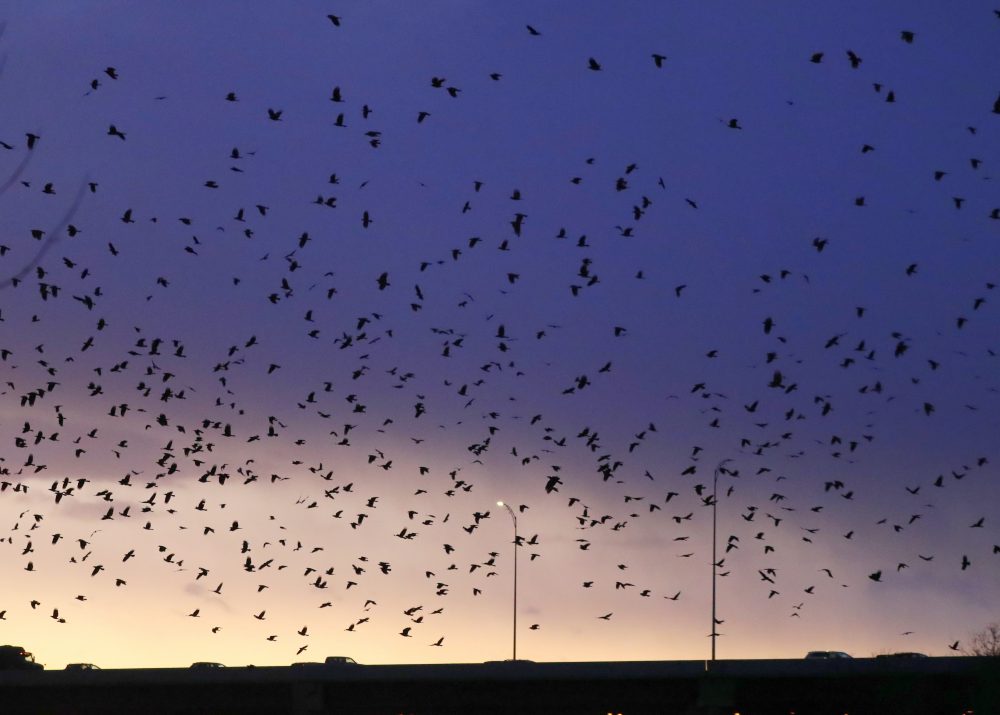 The Crows will stop and start when it comes to settling into the roost. At this location, they will burst into a flight burst over the Merrimack River, and then swirl around for a few moments, and then make their way back to the trees in the roost area, and finally settle back in.  This may repeat itself many times before things calm down for the night.  The vocalizations are loud and who might know what it all means to them! This image shows the Crows starting to settle into the overnight communal roost, on the east side of the river, at the north end of the Rt. 495 Bridge,  just over 20 minutes after sunset time.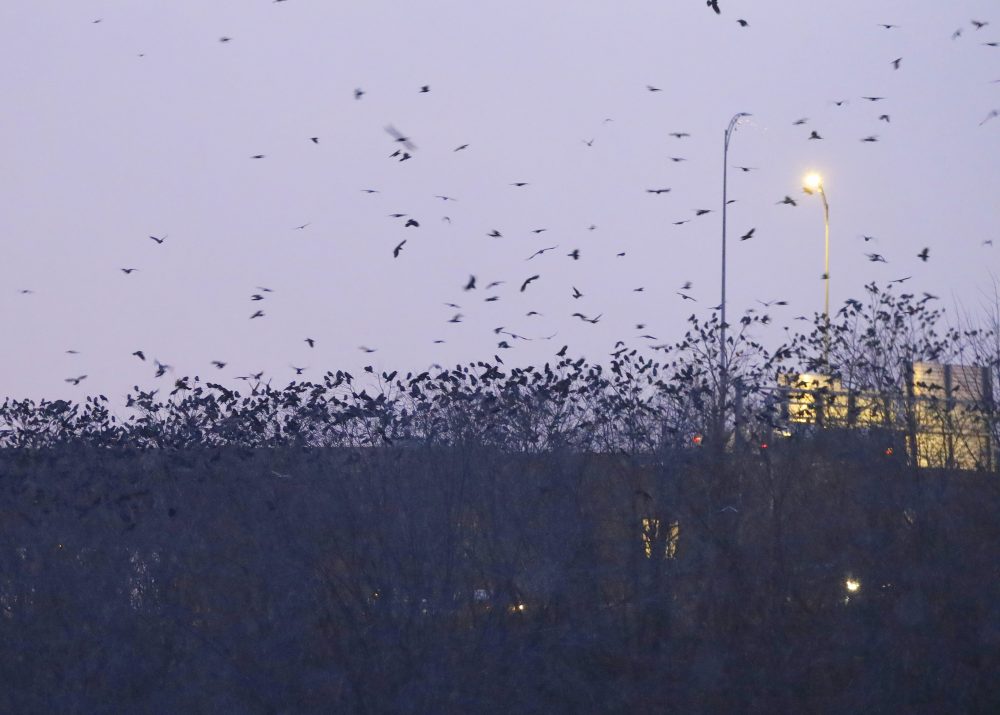 This final image below was taken 34 minutes after sunset time from the south side of the Merrimack, looking WNW under beautiful sky colors! Amazing sunset colors, night bridge traffic zipping by, Crow covered trees along the shore, and the velvety smooth river flowing gently by….the beauty and mystery of nature in the midst of an industrial city!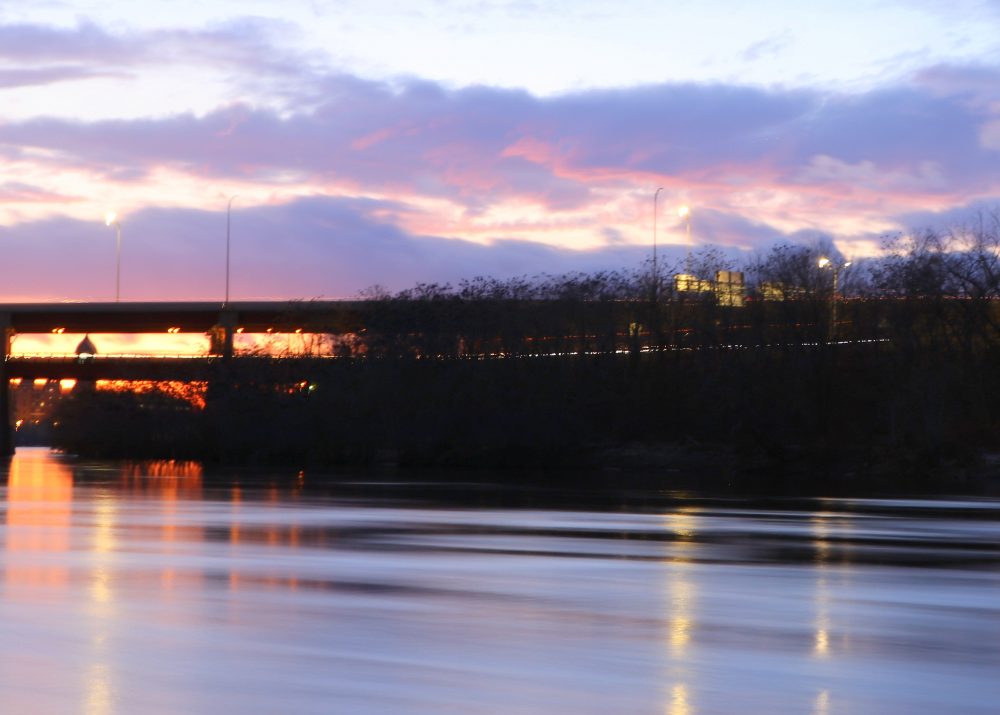 Photo gear used for this outing:
Canon EOS 80D; Lens: Canon EF-S 18-135mm f/3.5-5.6 IS   
Canon 1DX MK II; Lens: Canon EF Telephoto Zoom 100-400mm f/4.5-5.6L IS II USM
ATN BinoX 4K 4-16x Day and Night Smart HD Binoculars with photo and video
Blog post and photos by Craig Gibson, 2020 Crow Patrol, Lawrence, MA