Conditions: overcast skies, wind NE 8MPH, temp at 24° with wind chill 15°; sunset time 4:12PM
While leaving work from Lawrence General Hospital, to go out on Crow Patrol, observed and heard over 500 Crows in trees around one of back parking lots. Image below of these staging Crows was captured about 10 minutes before sunset time.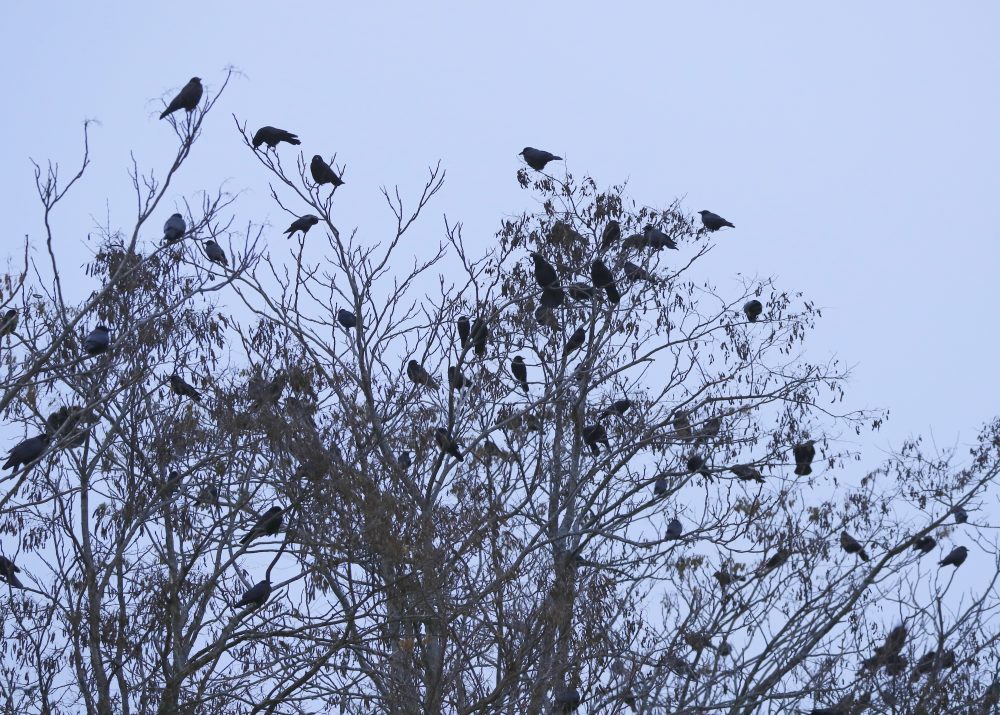 After scouting and scanning many of the nearby staging areas, first stop was atop the parking garage with views to the west. Crows seen in thousands already staging on the roof tops and many more streaming in from all compass points. This image was captured right at sunset time.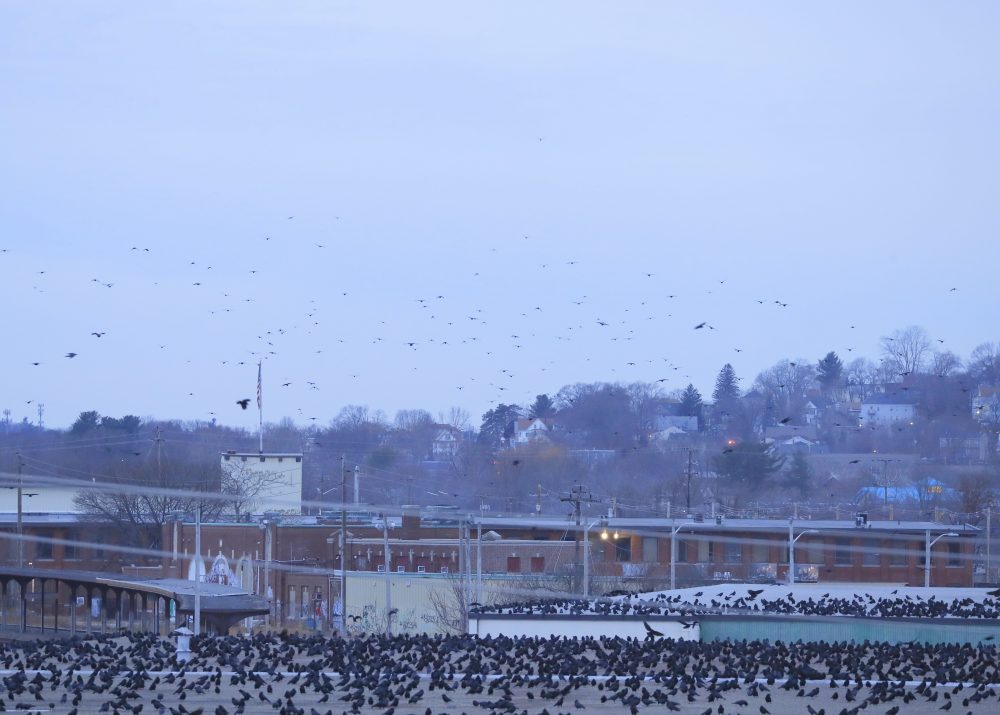 A short while later, moved down to South Canal Street, again observed and heard more Crows streaming on from W/NW and from around the west of the New Balance building, all converging into staging area. This image below captured almost 5 minutes after sunset time.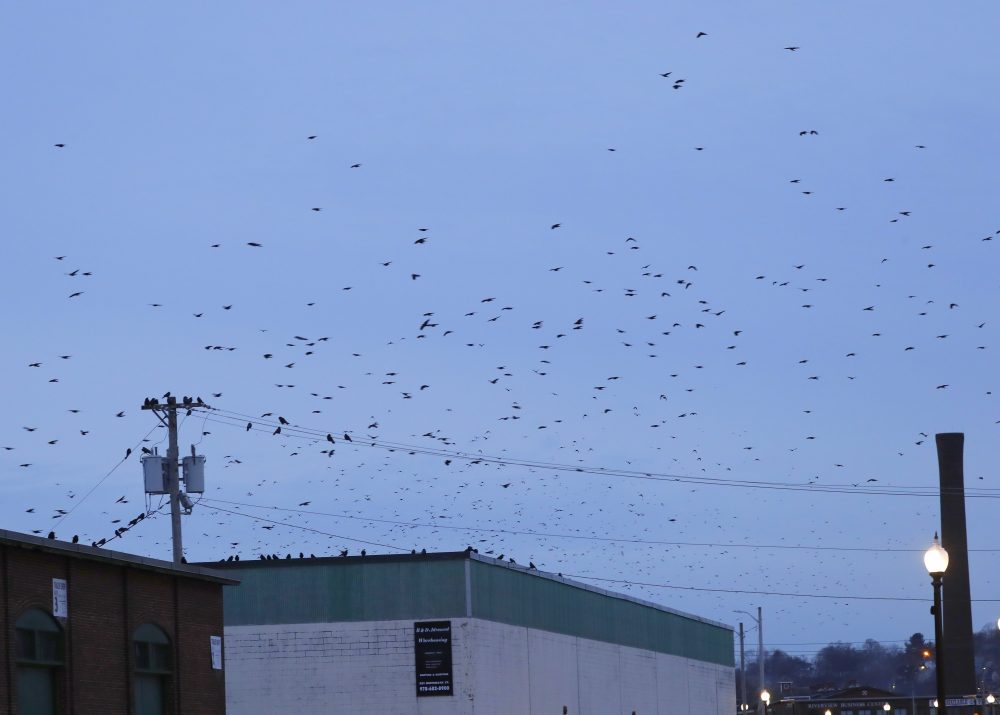 About 17 minutes after sunset time, the Crows started the night flight movement towards the overnight roost area. Stopped out on the Duck Bridge for great views down the line of Silver Maple and River Birch overnight roosting trees. This image below was captured about 47 minutes after sunset time.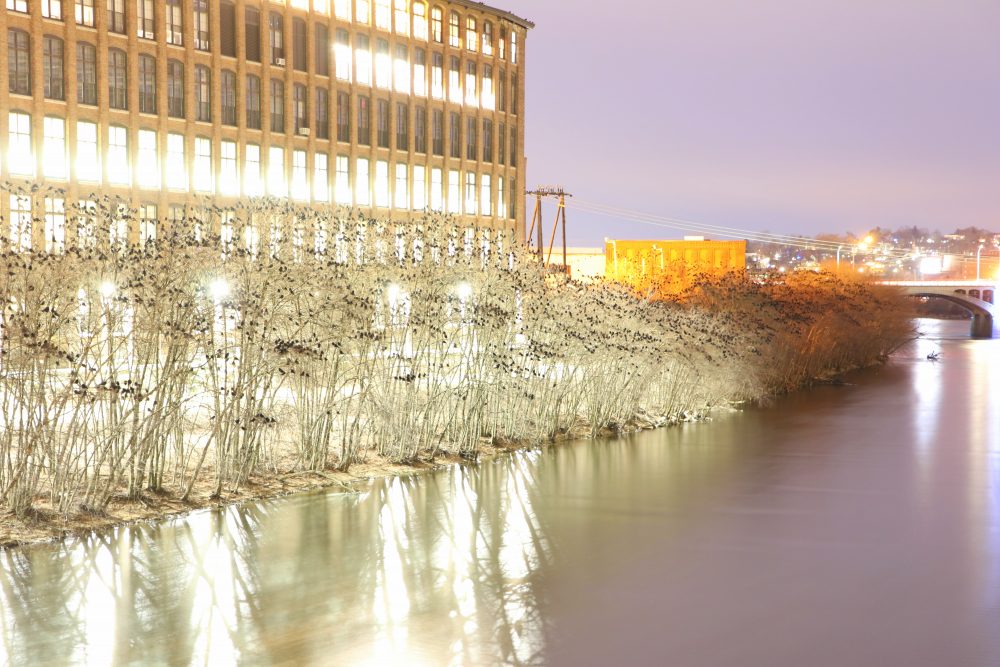 Had a few moments to go back to South Canal Street for a quick look inside the National Grid substation and truck depot parking lot. The Crows were lined up on the west side of the low building rooftop, out of the wind. This image was captured just over an hour after sunset time.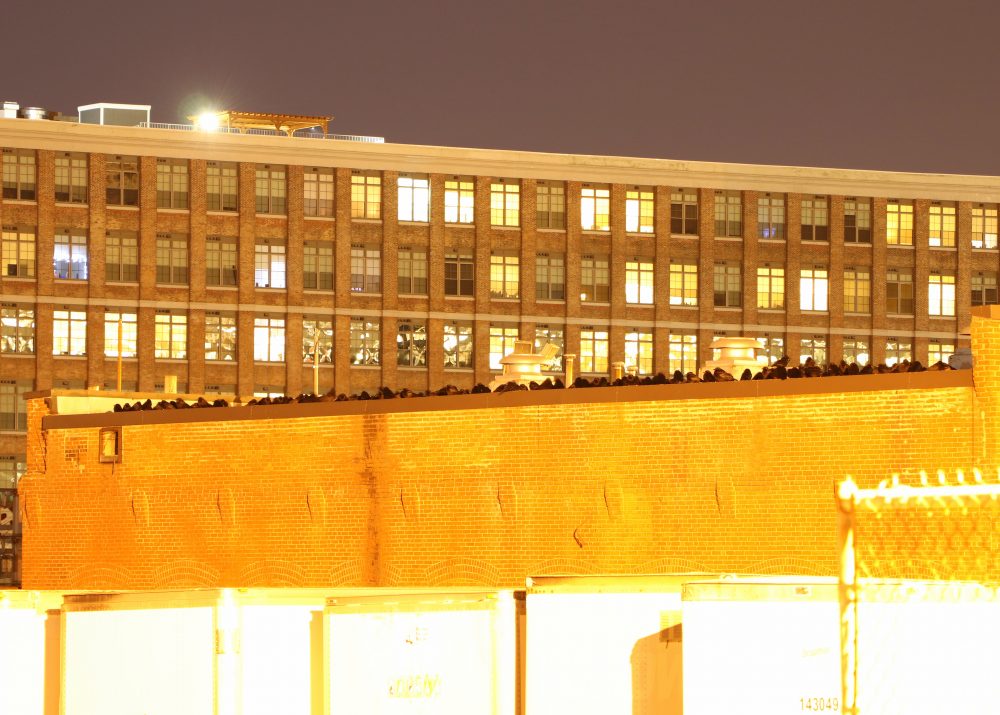 The final stop for this outing was at the Mill240 park on north side of the Merrimack River to capture long exposure images well after dark. This view is looking south at the roosting Crows at the west end of the overall roost area. The numbers fell off significantly in the trees behind the National Grid substation property. This image was captured with all manual settings and long exposure technique, about one hour and twenty minutes after sunset time. It was another spectacular outing, and just before the big snowstorm!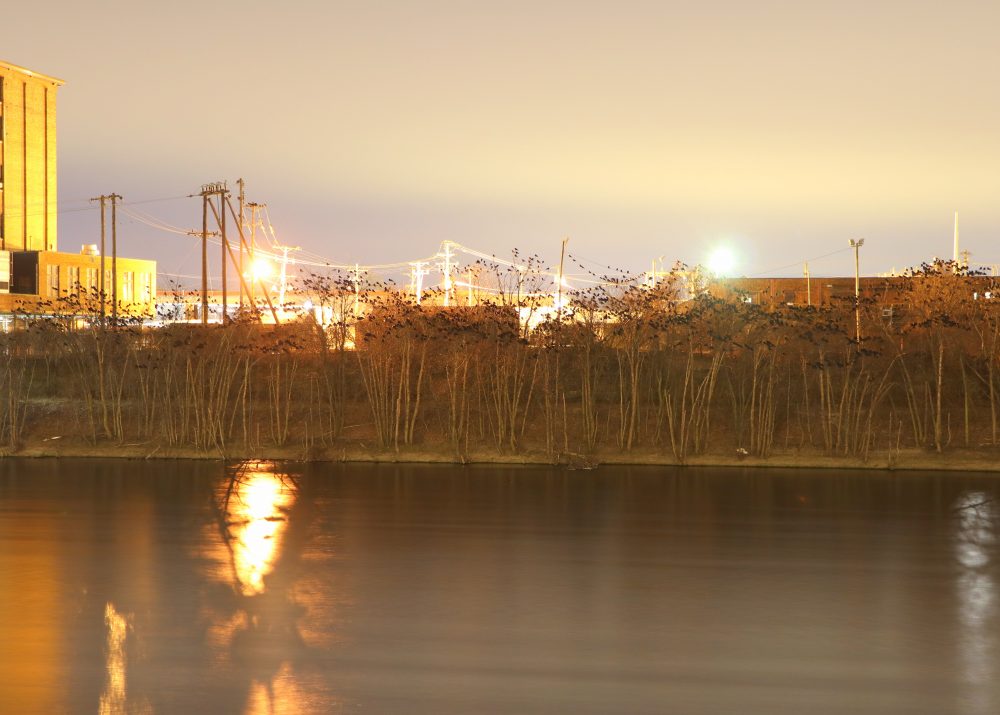 Check out the newly launched Crow Patrol Podcast: wintercrowroost.com/podcast/
Photo gear used for this outing:
Canon EOS 80D with Canon EF-S 18-135mm f/3.5-5.6 IS 
Canon EOS 80D with Canon EF-S 18-135mm f/3.5-5.6 IS (Infrared)
Canon 1DX MK II with Canon EF Telephoto Zoom 100-400mm f/4.5-5.6L IS II USM
ATN BinoX 4K 4-16x Day and Night Smart HD Binoculars with photo/video
SiOnyx Aurora Pro Digital Color Night Vision Optics
Follow us on Instagram: wintercrowroost
Follow us on YouTube: birdsoftheair1
Blog post and photos by Craig Gibson, 2020 Crow Patrol, Lawrence, MA