This time lapse video shows the Crows converging into the roost over 45 minutes!
Conditions: overcast skies, wind E at 8MPH, 49F, Suset time: 5:28PM
Out on Crow Patrol with start at Incinerator Road baseball field. Crows seen staging across the Merrimack River towards the airport and beyond from around 5:15 until 5:40. Thousands of crows assembled in the tree tops just across the Merrimack River and along the edge of the south side of the river. Loud vocalizations were heard, especially when then rose up in momentary flight. Then they started to move towards final overnight roost downriver.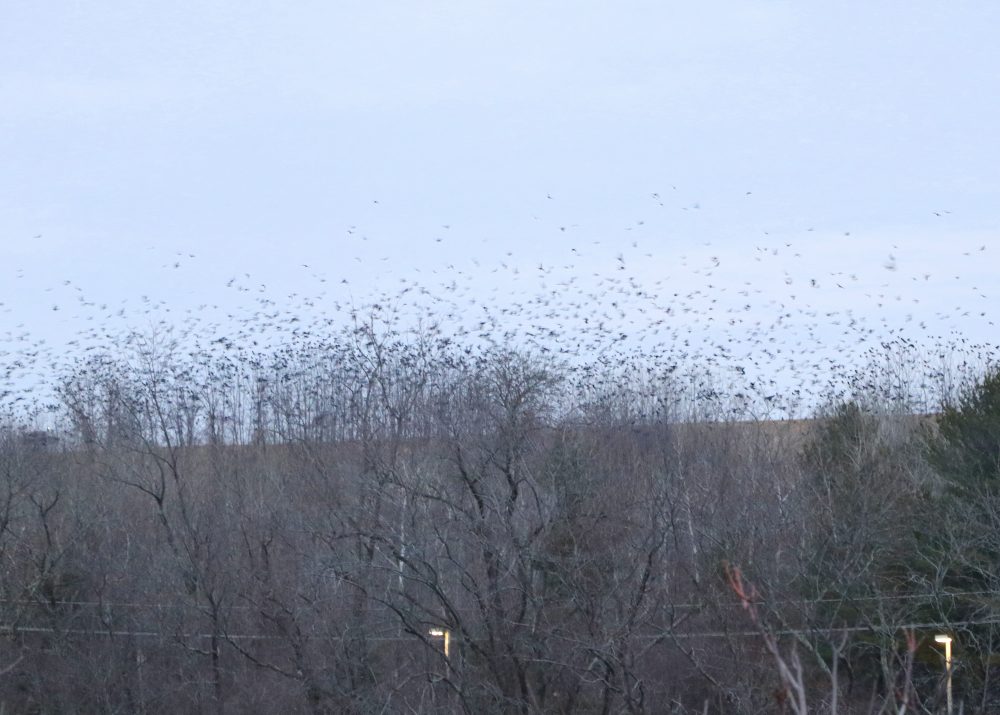 Just before 6PM, had nice opportunity to view massive flight movements towards the roost from the Rt. 495 Bridge looking east as the Crows converged into the roost! From this vantage point, it is a whole new perspective on how they settle into the overnight roost. These images were both taken about 25 minutes after sunset time.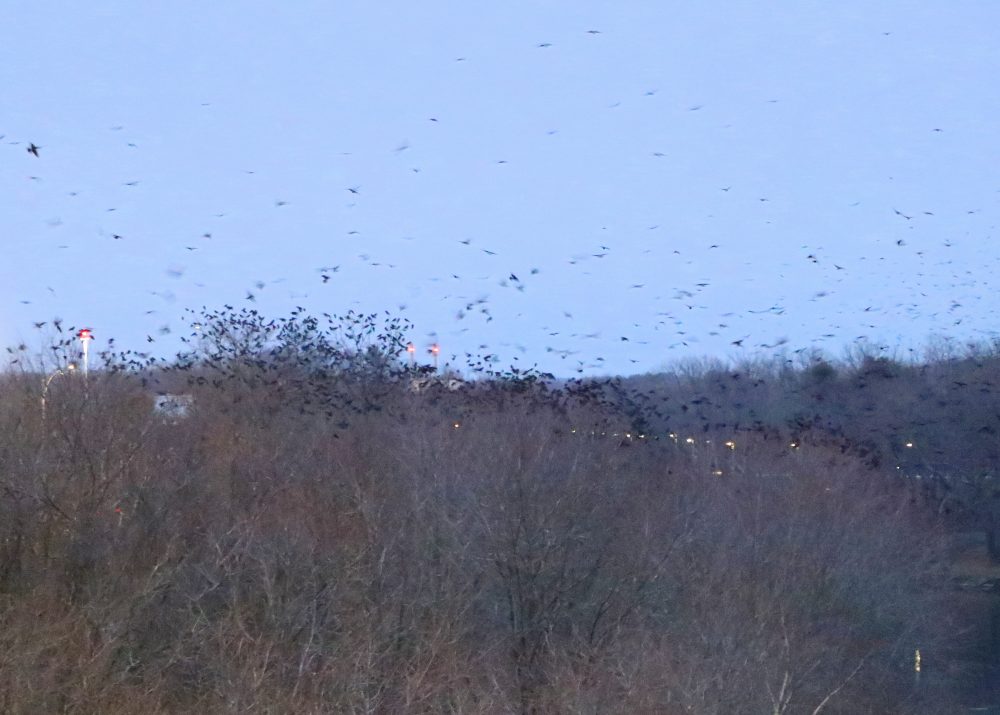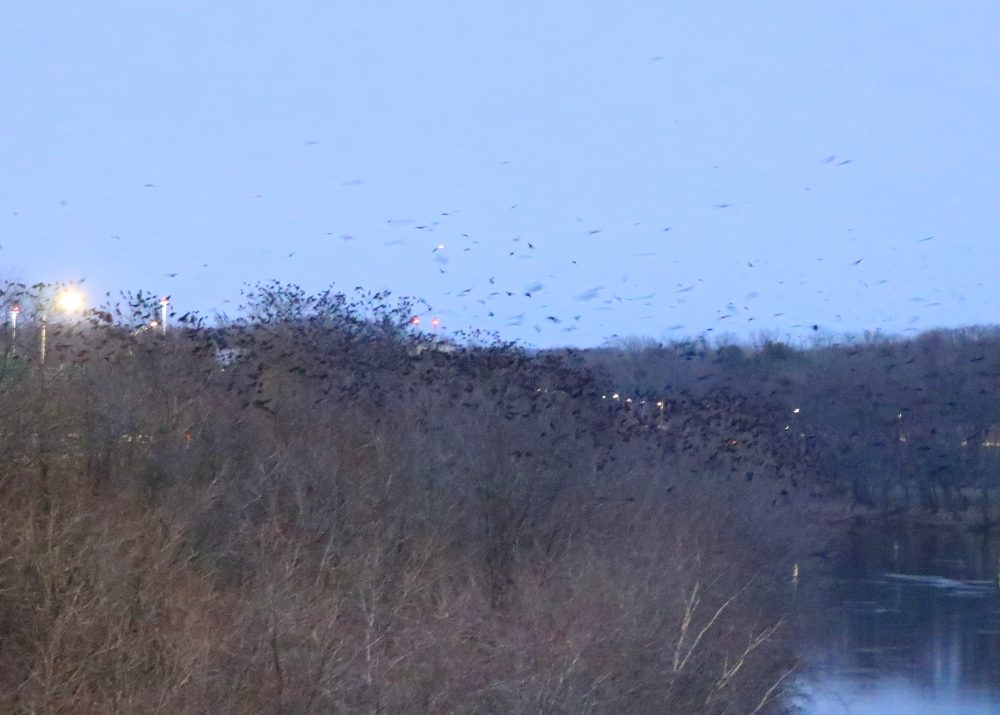 Lastly, before departing, was able to capture one final image of the Crows well settled into the overnight roost. This image below shows the Crows well settled in for night about 30 minutes after sunset time. It is a big challenge to get clear photos of the roost as dark settles in. This is one of my better images for this time of day, this scene, and the late sequence in the roosting process….what a treat!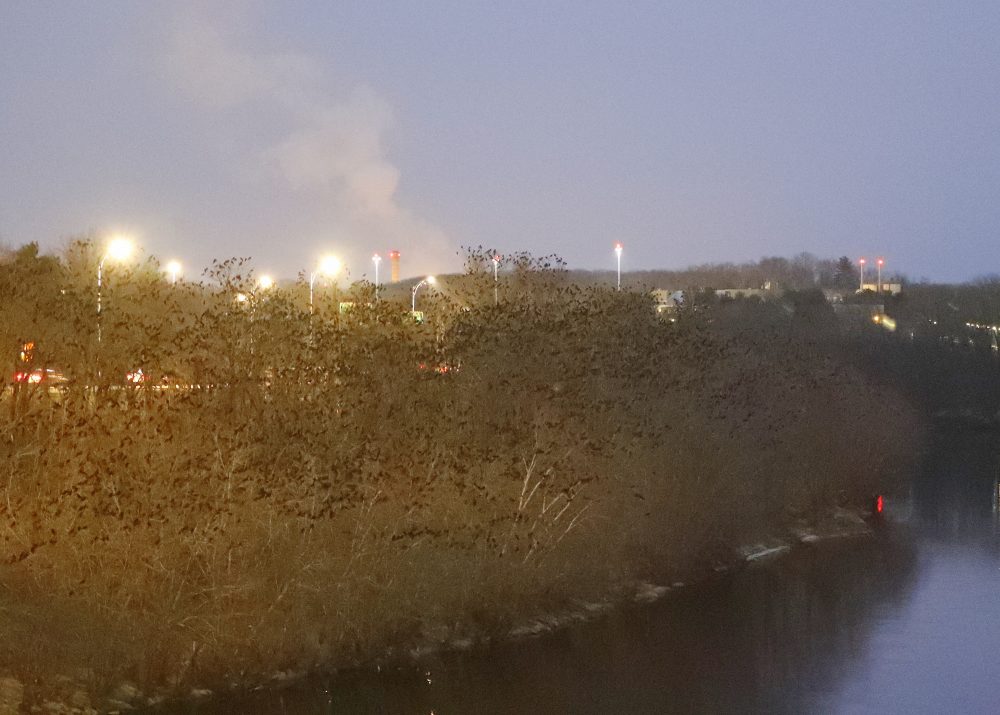 Photo gear used for this outing:
Canon EOS 80D; Lens: Canon EF-S 18-135mm f/3.5-5.6 IS   
Canon 1DX MK II; Lens: Canon EF Telephoto Zoom 100-400mm f/4.5-5.6L IS II USM
ATN BinoX 4K 4-16x Day and Night Smart HD Binoculars with photo and video
Afidus ATL-200 Long-term Time Lapse Camera
Follow us on Instagram: wintercrowroost
Follow us on YouTube: birdsoftheair1
Blog post and photos by Craig Gibson, 2020 Crow Patrol, Lawrence, MA