Conditions: heavy overcast, wind SW 5MPH, temp 31F; sunset time 4:10PM
Out on Crow Patrol, outside of my car 100% of time, taking in the whole experience including streaming, staging, and roosting activities. Main viewing tonight from parking lot across from the roost with views of Crows streaming into the roost and settling in for the night with lots of vocalizations. The image below shows the crows streaming and vocalizing around the west end of the New Balance building about 26 minutes after sunset time.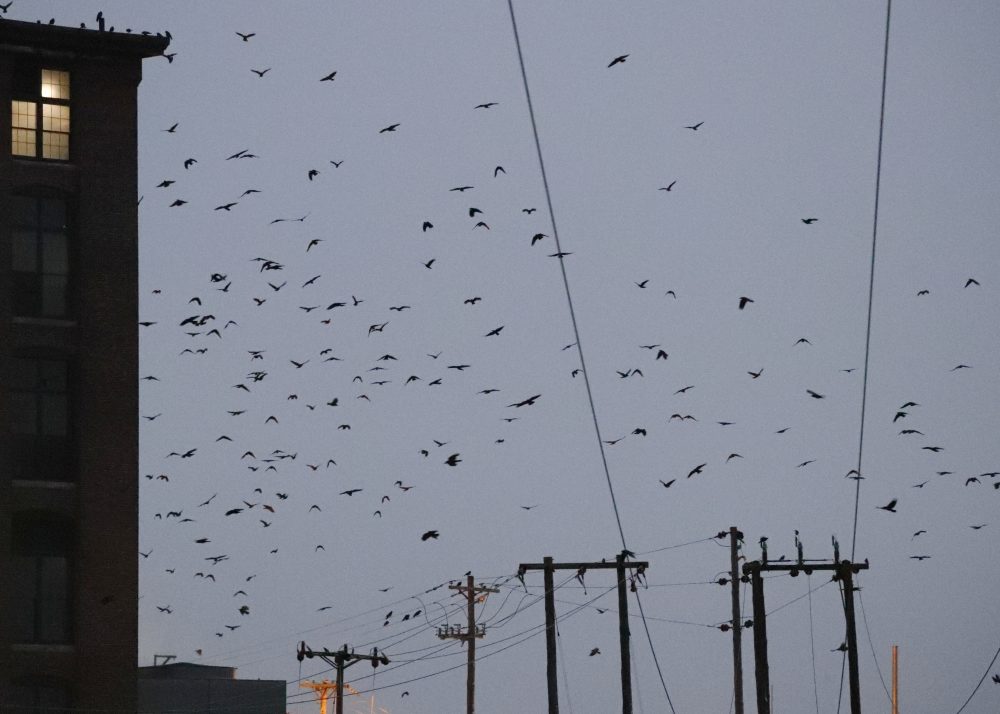 Had a chance to spend time looking directly at the roost across the Merrimack River while using the night vision binoculars along with a high-powered illuminator. Normally, as darkness sets in, the visibility plunges and it becomes very difficult to see what is going on in the roost. The night vision optics rally provide a big bump in seeing the continued micro movements by the Crows in the roost, as they settle down for the night. The image below shows the density of the Crows in the roost, and how they tend to remain at the top of the trees, along with their eyes reflecting back the infrared light. Very cool!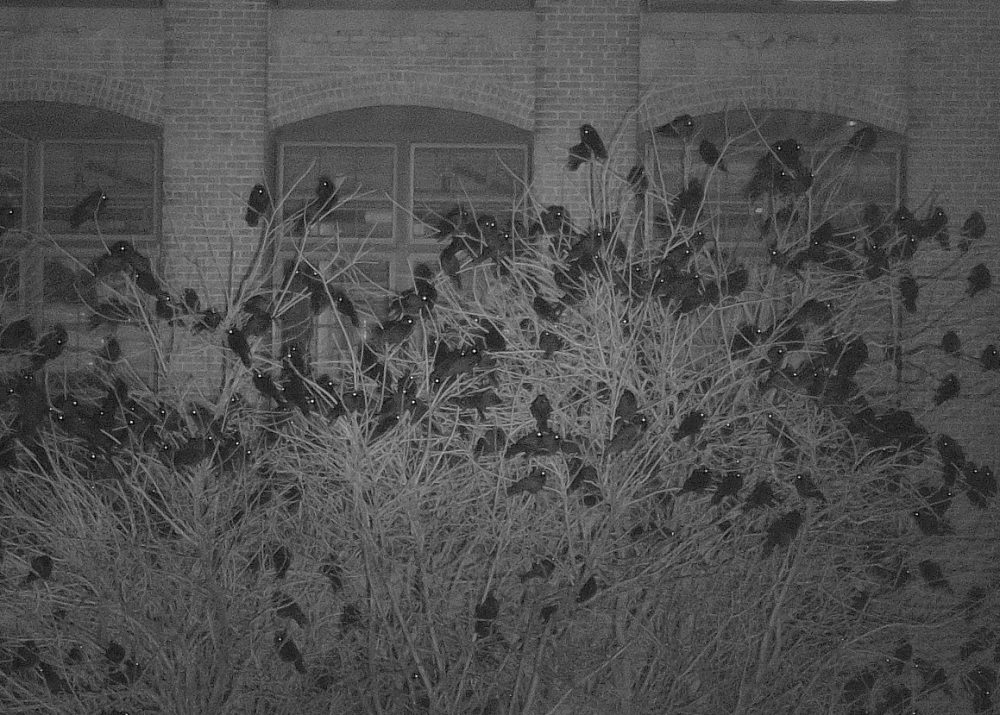 This last image shows a direct look at the roost area with a lateral view of the tree tops in the middle of the roost. Again, we see the heavier concentration of the Crows towards the tops of the trees. This image was captured with an infrared camera and using a high-powered infrared illuminator. The result is more of a front light on the Crows and the vertical tree trunks and unfolding branches, not just the backlight from the outdoor, bright, New Balance building security lights. This image was captured about 67 minutes after sunset time!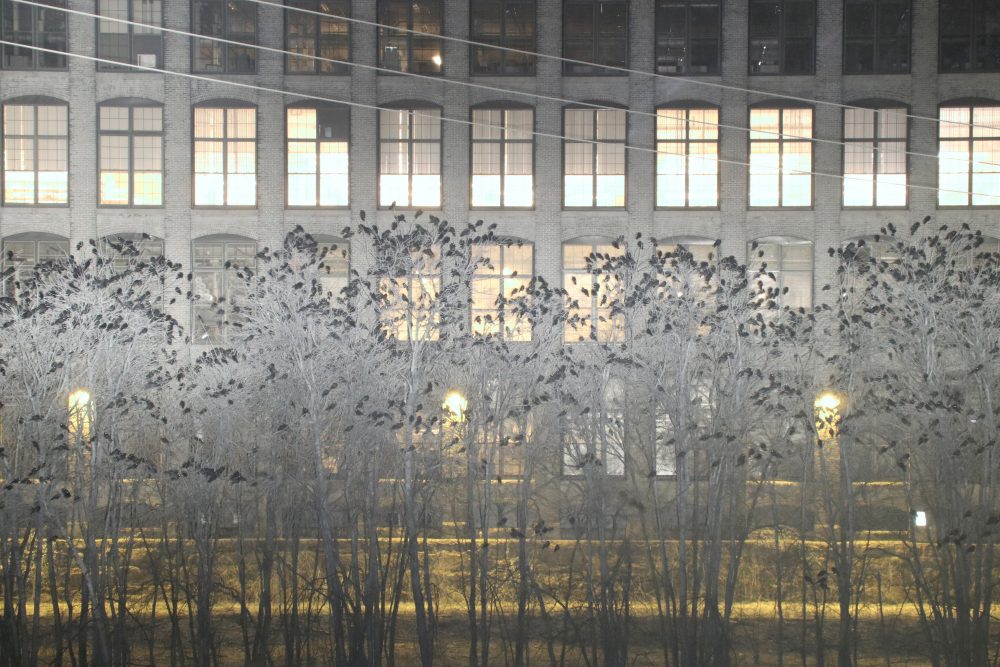 Another spectacular night out on Crow Patrol!
Check out the newly launched Crow Patrol Podcast: wintercrowroost.com/podcast/
Photo gear used for this outing:
Canon EOS 80D with Canon EF-S 18-135mm f/3.5-5.6 IS 
Canon EOS 80D with Canon EF-S 18-135mm f/3.5-5.6 IS (Infrared)
Canon 1DX MK II with Canon EF Telephoto Zoom 100-400mm f/4.5-5.6L IS II USM
ATN BinoX 4K 4-16x Day and Night Smart HD Binoculars with photo/video
SiOnyx Aurora Pro Digital Color Night Vision Optics
Follow us on Instagram: wintercrowroost
Follow us on YouTube: birdsoftheair1
Blog post and photos by Craig Gibson, 2020 Crow Patrol, Lawrence, MA