Conditions: clear skies, wind NW 8MPH, temp at 26F; sunset time 5:11PM
Out on Crow Patrol with initial stops looking at staging areas east of the Rt. 495 Bridge. Crows seen staging in trees along both sides of the Merrimack River for more than 1.5 miles downriver.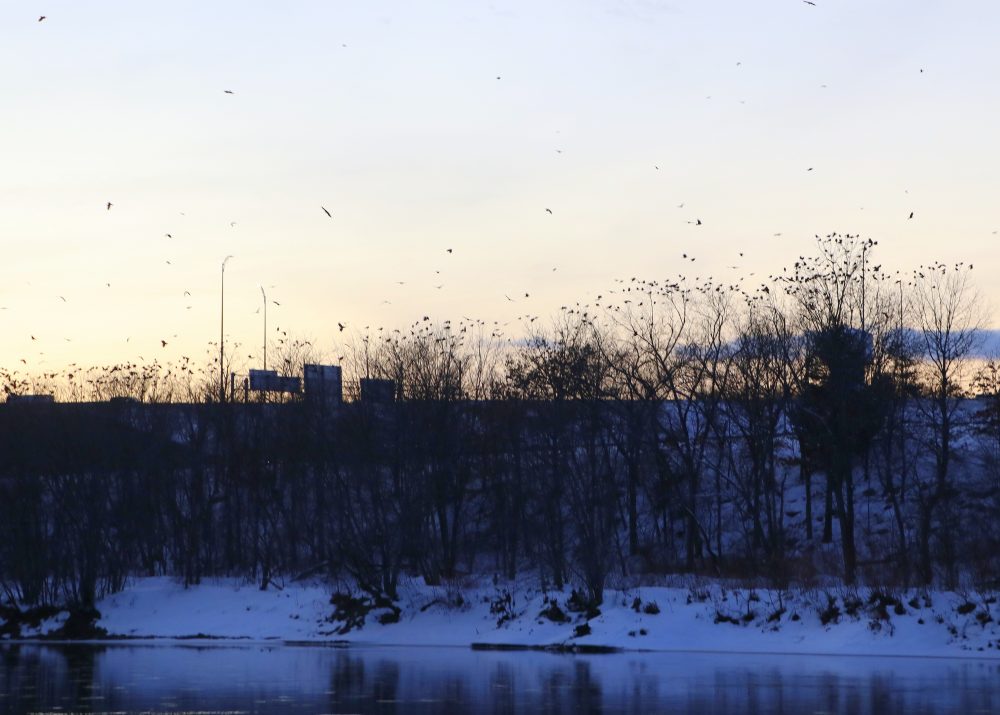 By 10 minutes after sunset time, the Crows were just starting to land and perch in the trees along north side of the Merrimack River, by the bridge in the overnight roost area. Over the following 30 minutes it was total mayhem with massive flight swirls, group takeoffs and landings, and many reactions to various loud truck noises and other promptings.
Endless incoming streams were arriving from down river as darkness settled in. Departed just before 6PM for meetings and returned to the extended area for a final look just after 9PM. Observed over 1000 Crows around the SE corner of the Stone Dam area, both on the ice and perched in nearby trees.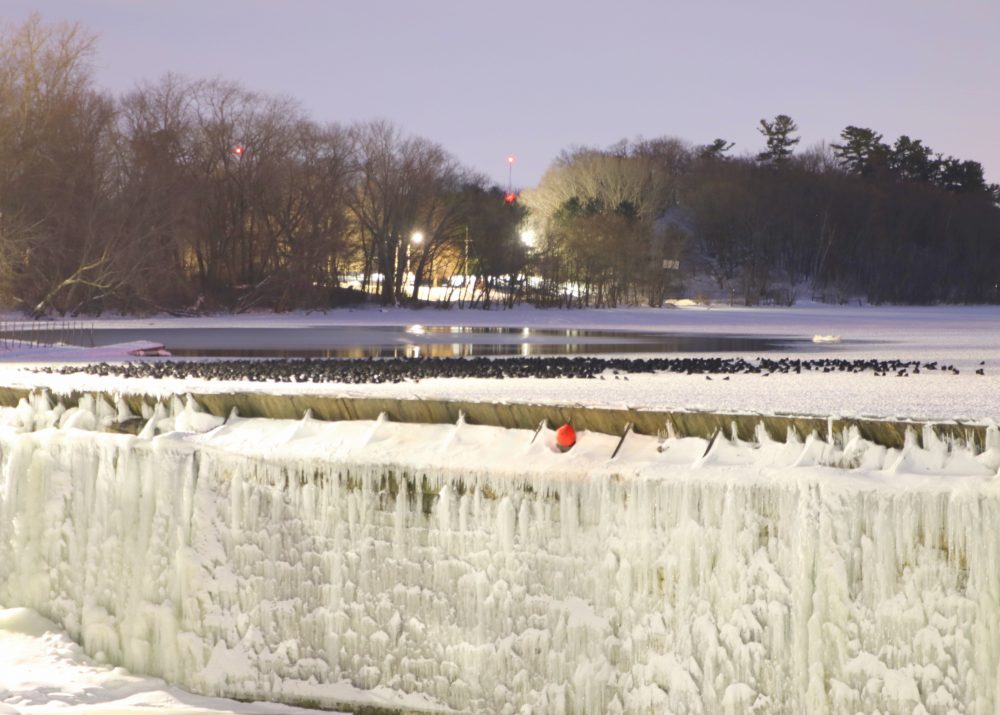 Almost 25 minutes later, observed the balance of the Crows roosting in trees on the east side of the Rt. 495 Bridge. This was the first time we've observed a significant split in the local roosting locations! This image below was captured almost 4.5 hours after sunset time with long exposure settings.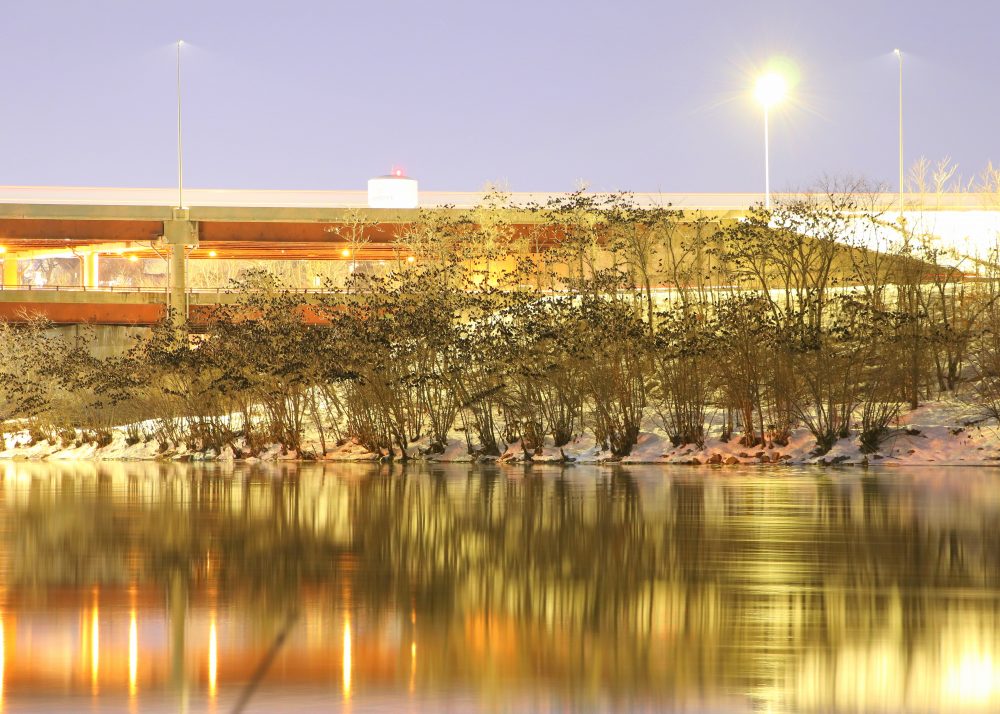 As nice as the photo above is, this next image is special in a different way. It shows the roost at about 5 hours after sunset time. The image was captured with a special infrared camera and a high level infrared illuminator with reach out to 250 meters. The image was captured using specialized long exposure setting with manual exposure and manual focus, and a lot of patience in the dark and cold along the river. Another totally outstanding night on Crow Patrol!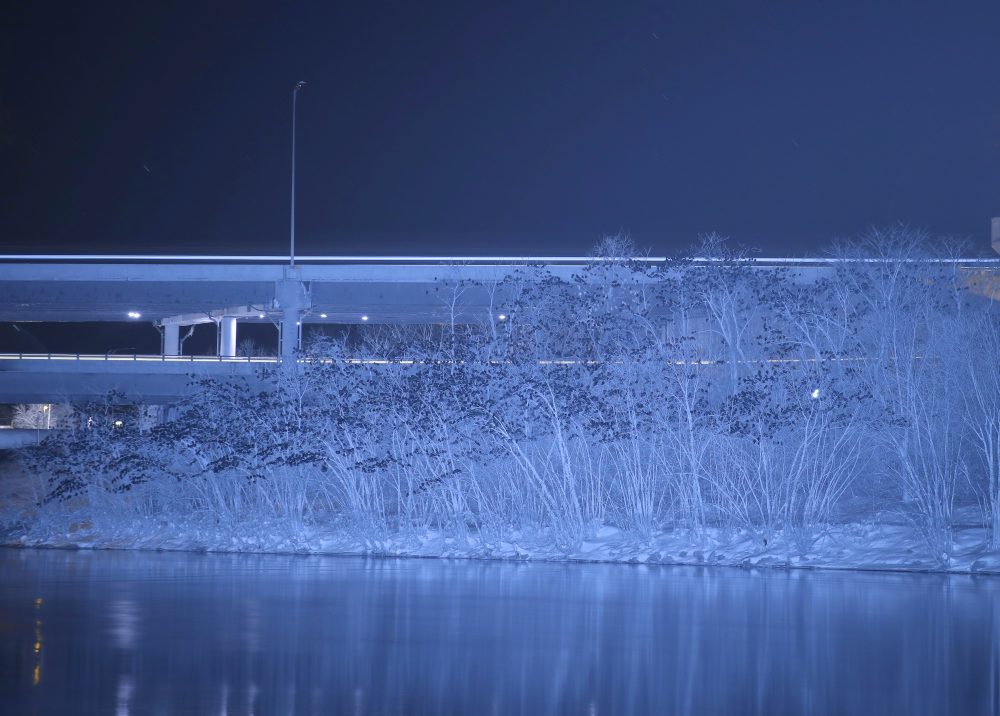 Check out the newly launched Crow Patrol Podcast: wintercrowroost.com/podcast/
Photo gear used for this outing:
Canon EOS 80D with Canon EF-S 18-135mm f/3.5-5.6 IS 
Canon EOS 80D with Canon EF-S 18-135mm f/3.5-5.6 IS (Infrared)
Canon 1DX MK II with Canon EF Telephoto Zoom 100-400mm f/4.5-5.6L IS II USM
ATN BinoX 4K 4-16x Day and Night Smart HD Binoculars with photo/video
SiOnyx Aurora Pro Digital Color Night Vision Optics
Follow us on Instagram: wintercrowroost
Follow us on YouTube: birdsoftheair1
Blog post and photos by Craig Gibson, 2020 Crow Patrol, Lawrence, MA