Conditions: overcast skies, wind SW at 5MPH, temp 39F; sunset time 4:34PM
Two of us out on Crow Patrol just after 4 PM starting with this stops at multiple nearby staging locations. As part of ongoing citizen science efforts, we continue to monitor as many staging locations, especially the early ones. The biggest staging area was observed about 1/2 mile SE of the general overnight roost area. This image was captured about 11 minutes after sunset time!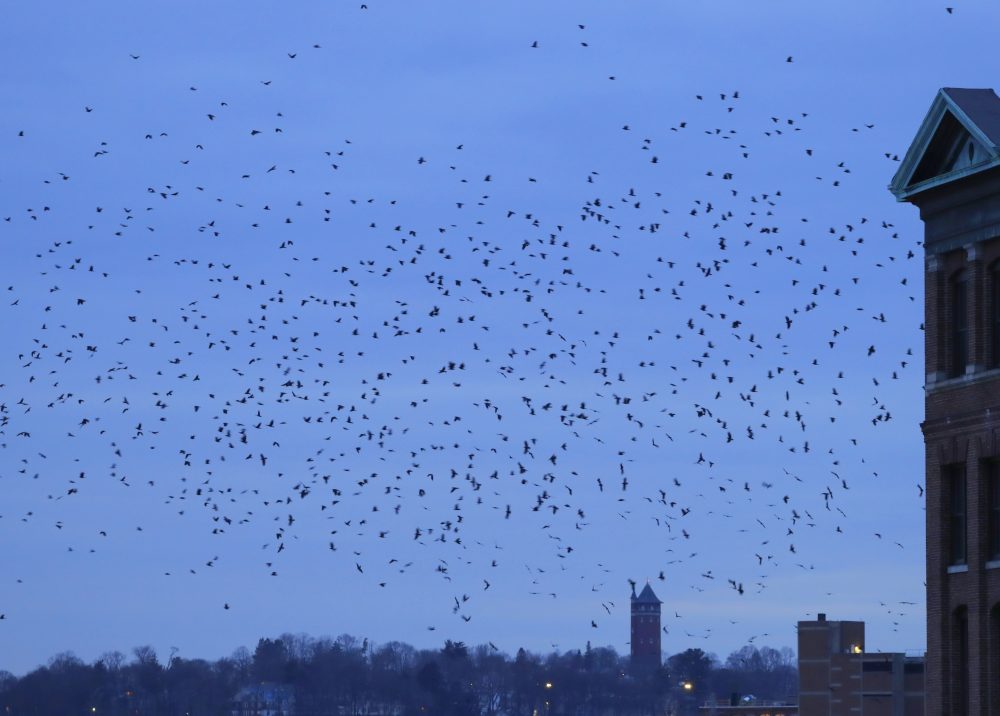 Next stop was the top of the McGovern parking garage with excellent views to the S/SW/W/NW. Significant numbers of incoming flight streams converging on to the rooftop of the B&D warehouse complex starting around 15 minutes after sunset time.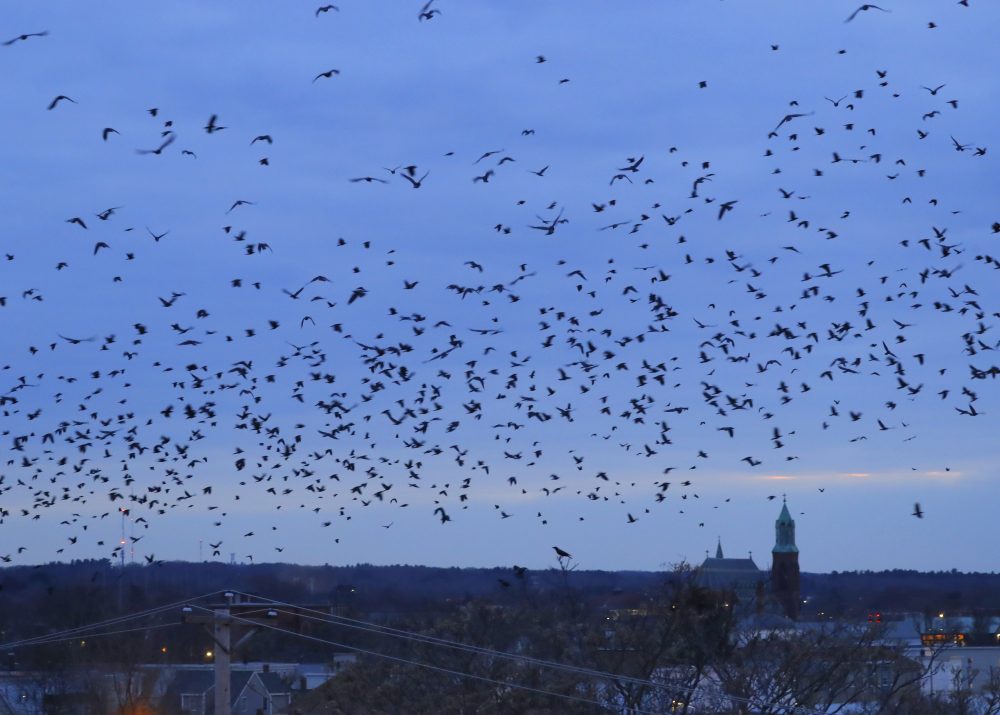 Again, we are seeing huge numbers participate in group swirling flight patterns in this area, prior to landing on roof area. At 30 minutes past sunset time, the Crows began a major final flight shift from the far end of the B&D roof top to the overnight roost. Large numbers were later seen within the National Grid substation, on the ground, wires, back trees, and rooftop areas. Even more were seen in the truck depot area, on the ground and perched in trees at rear of depot lot. This image below was captured about 20 minutes after sunset time!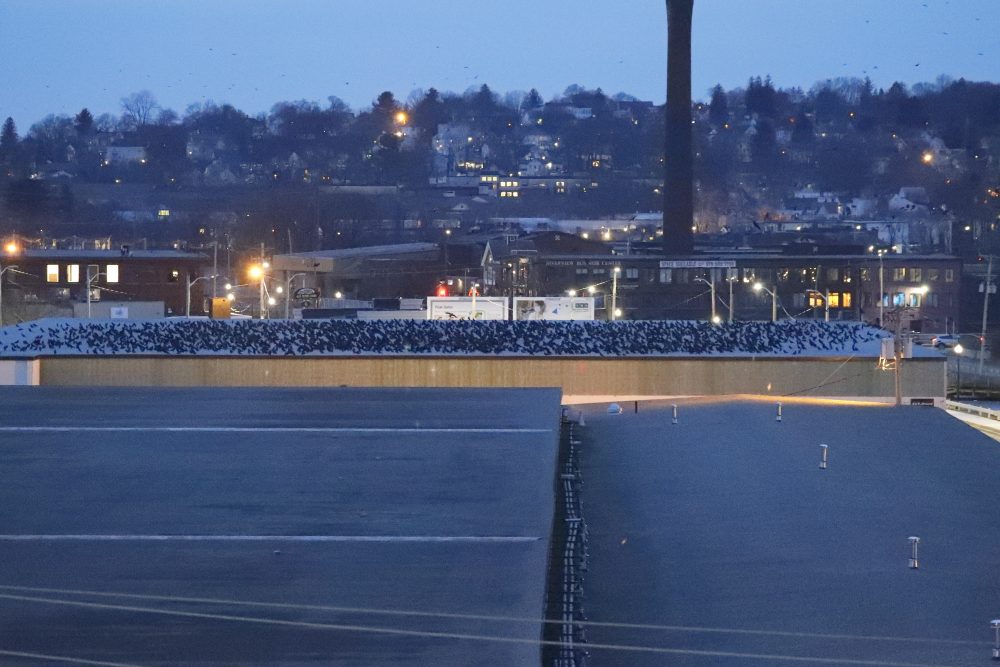 Check out the newly launched Crow Patrol Podcast: wintercrowroost.com/podcast/
Photo gear used for this outing:
Canon EOS 80D with Canon EF-S 18-135mm f/3.5-5.6 IS 
Canon EOS 80D with Canon EF-S 18-135mm f/3.5-5.6 IS (Infrared)
Canon 1DX MK II with Canon EF Telephoto Zoom 100-400mm f/4.5-5.6L IS II USM
ATN BinoX 4K 4-16x Day and Night Smart HD Binoculars with photo/video
SiOnyx Aurora Pro Digital Color Night Vision Optics
Follow us on Instagram: wintercrowroost
Follow us on YouTube: birdsoftheair1
Blog post and photos by Craig Gibson, 2020 Crow Patrol, Lawrence, MA