Worcester Roost: Tribute to Mark Blazis!
Nov. 22, 2022 under clear skies, wind SW 9 MPH, temp at 40F; sunset time 4:20PM
Out on Crow Patrol in Worcester hoping to locate the local winter crow roost! While driving SW on Park Ave and approaching Coes Park, observed a significant northbound flight stream ahead, perhaps coming from Notre Dame and/or Hope Cemeteries. As a memorial tribute to Mark Blazis, he provided insights on the local roost in a series of email exchanges. The most notable email from January 2021, that guided my efforts tonight included the following: Hi, Craig , about 3:45 pm I'm told they fly south to north over 135 Southbridge St., Auburn supposedly staging at Coes Pond and roosting somewhere towards the airport. Good luck! Mark
Some of the Crows stopped and settled into trees at south end of Coes Park, while others continued to the tree tops in the God's Acre area off to the NW. At around 25 minutes after sunset time, most of the Crows converged into the trees along the south side of Coes Pond, with the heaviest concentration around the SE corner of the pond by the spillway next to Soho Express Restaurant. There were a number of exhilarating flight bursts as the Crows slowly settled into the overnight communal roost.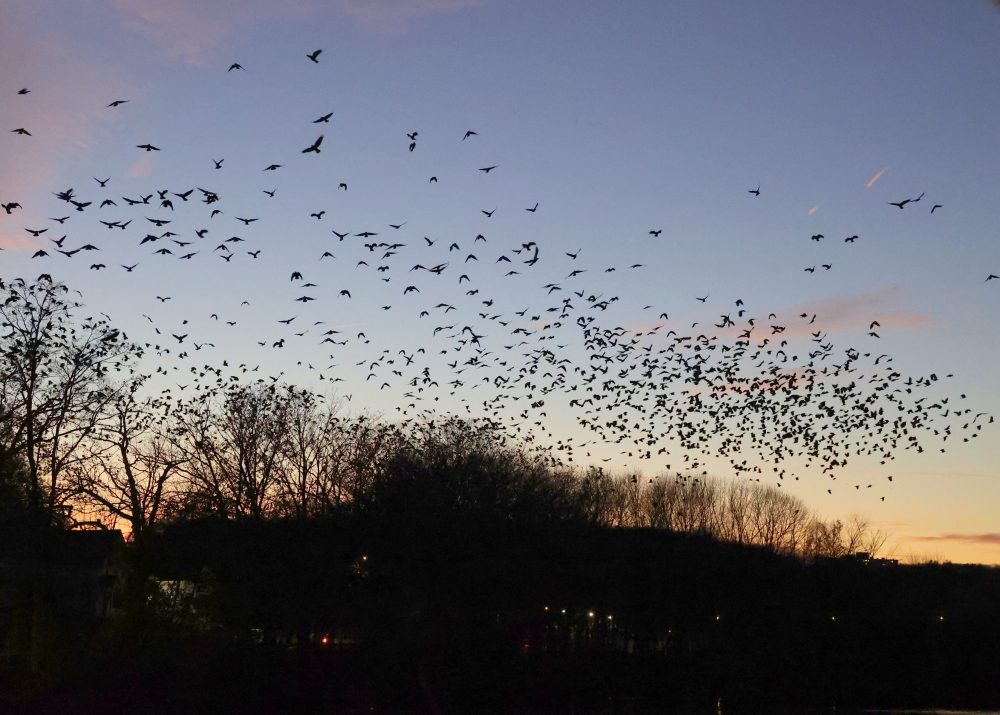 The loud vocalizations and intra-roost flight action diminished close to 60 minutes after sunset time! An amazing Crow show!!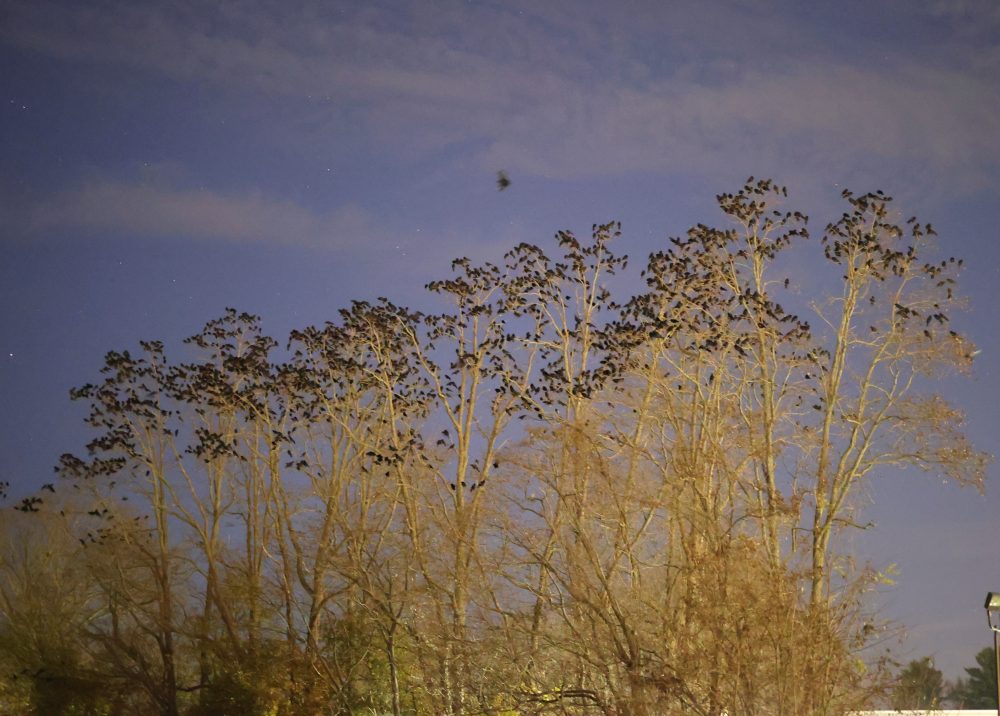 Note on counts/estimates: we are now using improved methods for counting the large number of Crows while streaming, staging, and in the roost. For all images, we use both a modified open source counting software program, as well as a hand count approach to carefully document our observations and to significantly increase reliability and accuracy of the presented numbers. 
Remember to check out the latest Crow Patrol Podcast with John Macone (Merrimack River Watershed Council): wintercrowroost.com/podcast/
Photo gear used for most outings:
Canon EOS 80D with Canon EF-S 18-135mm f/3.5-5.6 IS 
Canon EOS 80D with Canon EF-S 18-135mm f/3.5-5.6 IS (Infrared)     
Canon 1DX MK II with Canon EF Telephoto Zoom 100-400mm f/4.5-5.6L IS II USM
Canon EOS R6 Mirrorless with Canon RF 24-70 f/2.8 L IS USM Lens
Sony AX700 4K HDR Camcorder
Follow us on Instagram: wintercrowroost
Follow us on YouTube: wintercrowroost
Blog post and photos by Craig Gibson, 2022 Crow Patrol