On Monday, Feb. 13, I had a wonderful visit with these terrific students in the Youth Development Organization (YDO) space on the 6th floor of the Everett Mills building. As a follow-up, Nancy Lee sent the following message:
Hi Craig, Thank you SO SO much for coming to YDO and sparking interest in many young people about crows and nature on Monday! There were MANY kids fighting over binoculars, to view the Crows from the 6th floor windows facing the roost trees, and marveling at the number of crows in the trees around 5:30.  I hope to do more of these guest speakers in the future so if you know other people that can spark interest in different areas, please keep me in mind and share your thoughts? Thank you again and your 30 minute talk engaging with students at their level was perfect!! Nancy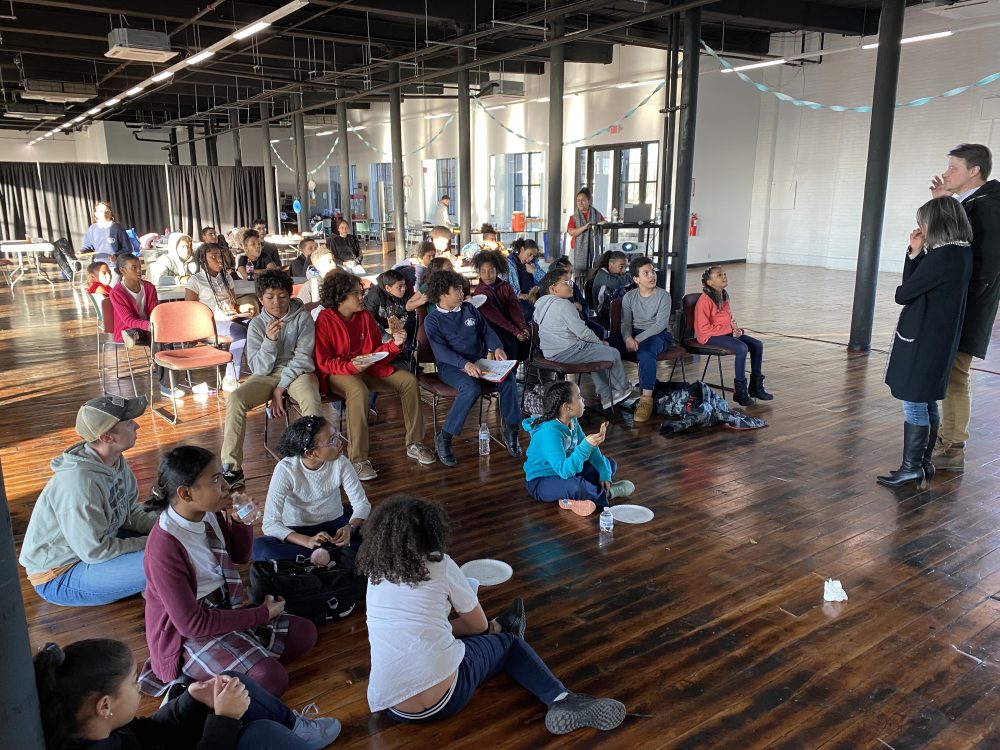 After sharing an interactive presentation on the local Winter Crow Roost, with lots of questions from these bright and engaged students, they gathered by the east facing windows and cast their eyes to the east, about 4/10 of a mile, at the Crows arriving into the overnight communal roost. With thanks to Don, who serves as the Director of STEM Programs, a large box of binoculars appeared, and the students made excellent use of the binocs to watch the incoming flight streams.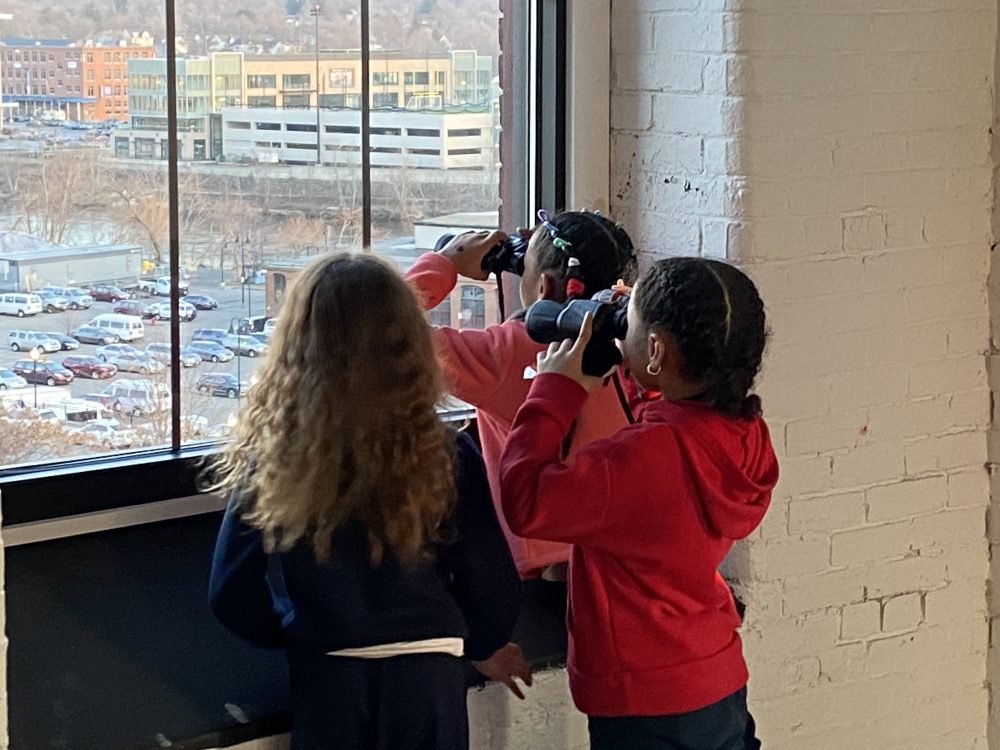 The students had also participated in a prior class exercise for building a DIY telescope and were able to put that to great use!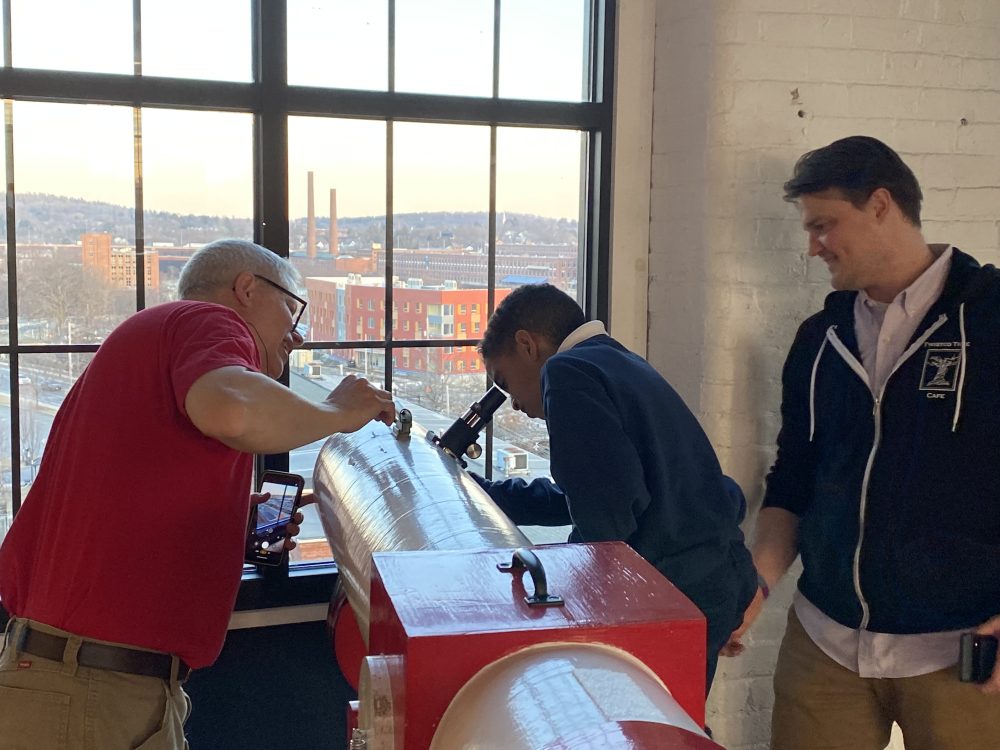 As a bit of background, on Dec. 21, 2022, an email arrived from a volunteer at a local nonprofit with this message:
Hi, I volunteer at a non profit organization called YDO (youth dev organization) in Lawrence, located across the street from Essex Art Center in one of the mill buildings.  I've always been fascinated with crows roosting near there.  I was wondering if you might be interested and able to come to YDO to show pictures and present a talk about crows to elementary/middle school kids?  I noticed that the crows were gathering around Lawrence General Hospital which is walking distance from the mill building and would be cool to show them after the talk. Just wanted to expose the students to natural things to wonder about. The students come M, T, F afternoons from 4-6:30. If you could let me know if this is a possible request, I would appreciate it. Thank you! Nancy
So, it was time to learn just a bit more about this local group known as YDO!
Youth Organization (YDO) engages over 300 students (Grades 3 & up) in Lawrence, the poorest city in Massachusetts. YDO is growing a vibrant community of self-motivated learners and leaders by offering high-quality educational activities, developing supportive long-term relationships, and providing personalized opportunities for success. Our kids come from households that are 74% low-to-moderate income; 96% Hispanic, Black or other minority; 37% single parent; and 52% female-led. Through YDO's programs & collaborations, these underserved students are able to participate in out-of-school enrichment spanning STEM disciplines, the performing & fine Arts, and leadership development. YDO wraps student engagement in support measures that lower barriers to participation. This approach enables YDO to create intentional, personalized pathways for students to broaden their exposure and build upon their strengths en route to post-secondary education and career success.
The students were eager to listen and learn more about this fascinating phenomenon of nature located right in their backyard!